I wake up the morning of our first day at the beach already 500 pages behind in my summer reading competition with my daughter. I spent all eight hours of our trip down to Sunset Beach, N.C. driving or, when my wife was driving, answering work emails. My daughter, who somehow didn't inherit my propensity for carsickness, spent it reading, and knocked out a Lemony Snicket book, an old Betsy Byars drama, and one or two other library books. She reads the way I did as a kid: Hungrily, turning to the next page before she can even finish this one, and completely oblivious to the outside world.
I, meanwhile, can't read that way, because I'm more easily distracted by those aforementioned work emails, or the pleasures of adult conversation, or—out here on the beach—the mild but ever-present worry that the fact that my kids don't look like they're drowning means they're drowning. So when I pull out my first mass-market of the week, I find myself using the bottom of each page as a marker to remind myself to look up at the girls. Do they look like they're drowning? Do they look like they're not drowning? No, they're building a sand castle—OK, back to Xanth.
Xanth is the magical, Florida-shaped land of Piers Anthony's long-running fantasy series, a place where centaurs, zombies, and sea monsters roam free. A Spell for Chameleon was my introduction to genre fiction, and truly the first "adult" book I read. It had pretty girls, death and sacrifice, and even a (very discreet) sex scene. (By current publishing standards, it's a book for young adults, and even they might find it a little tame.)
Here on the beach, rereading it for the first time in 20-plus years, I find it a breezy, earnest tale, more interested in world creation than in plot. Its square hero, Bink, is on a quest to discover his magical talent—the thing that will define him as a citizen of Xanth—and it's easy to see why 11-year-old me, longing to discover something special about myself, attached to this book and this world so firmly. I read and reread and re-reread the first dozen of the Xanth books before finally losing interest a few years later.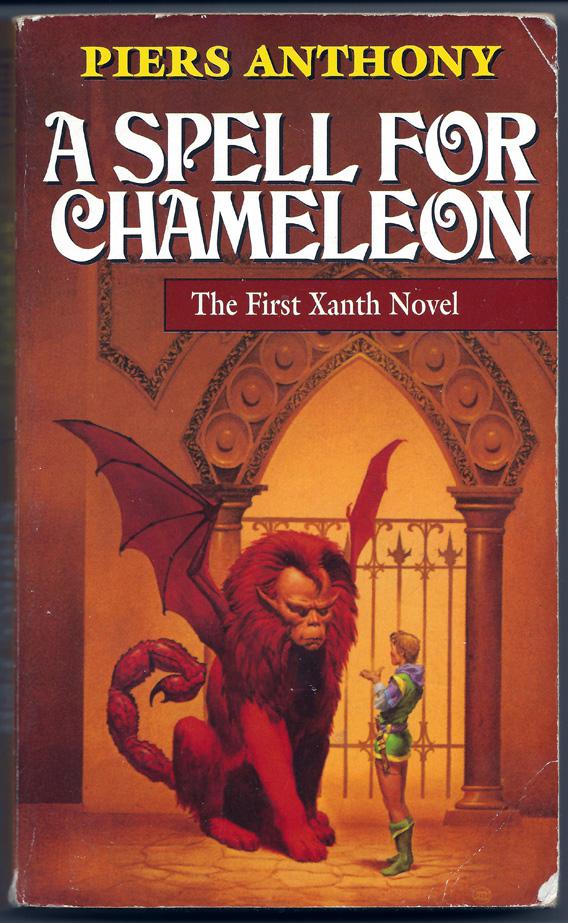 It wasn't just the Xanth books that I devoured, though I returned to them most often. Through middle and high school I read everything in mass-market. Other Piers Anthony books, his more sophisticated, more adult titles. Other sci-fi writers: Harry Harrison, Isaac Asimov, Douglas Adams. The complete works of Tom Clancy and Stephen King. Clive Cussler's Dirk Pitt novels, with their dashing hero and sexy babes, not to mention the scores of innocent bystanders, each introduced at a chapter's beginning, each fated to die by chapter's end. (He saw a flash of light, and then he knew no more.)
I could read faster than anyone, so fast that each new school year brought a new teacher who thought I was lying about my upload speed. When teachers assigned Huckleberry Finn or The Old Man and the Sea I read them, sure, usually in a single night, but then roared through Red Storm Rising during classroom reading time. My magical talent, it turned out, was reading.
So is my daughter's. As I flip the pages of A Spell for Chameleon out on the beach, she's sitting right next to me, reading just as intently as I am. (And faster than me. Her pages have fewer words, I protest inwardly.). Eventually I get lost in the story, just like old times. (It helps when my wife brings our younger, not-quite-reading-yet daughter up to the rental house for lunch.) A few minutes after I reach the end of Bink's quest, she finishes Gregor the Overlander. She closes the book, sighs, and looks at me. "What's next?" she asks.