Warning: this post contains nudity.
Update: This post reflects new information provided by Wolberger.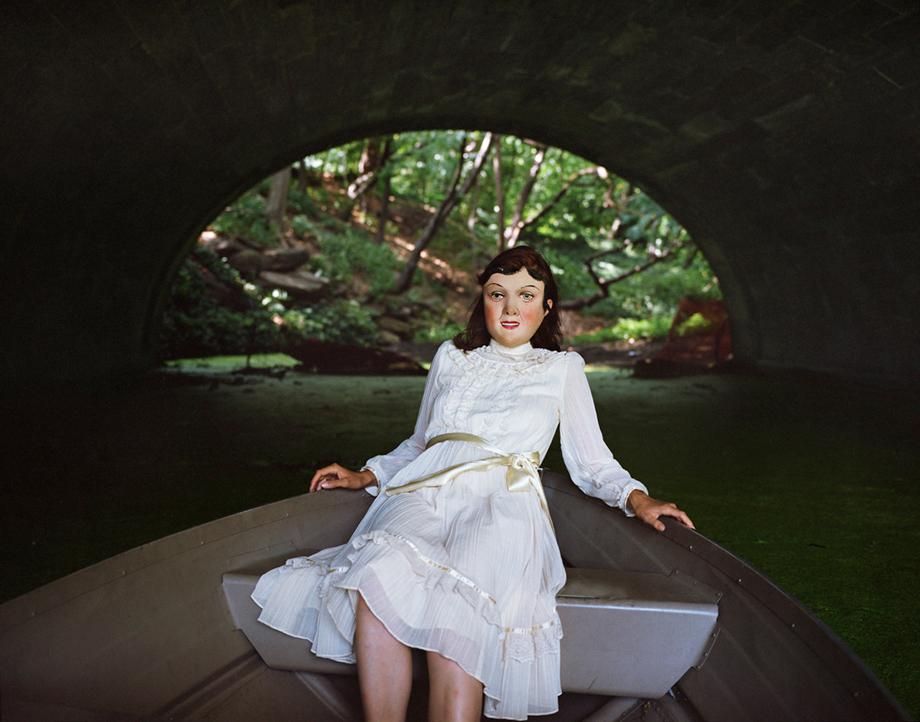 Ofer Wolberger's series "Life With Maggie" is an abstract travel journal where the destinations are clear but everything else is slightly disarming.
The photographs are the type of imagery that might at first make you jealous if it were to appear on your Facebook feed: photos of friends who travel around the world posing in front of landmarks and places of leisure.
You might also find yourself asking about this Maggie character whose unique fashion sense is eclipsed only by her unique face.
So is she from this era? Or even from this world? And is Wolberger trying to say something about identity, specifically in an era where virtual online identities are created through social media landscapes?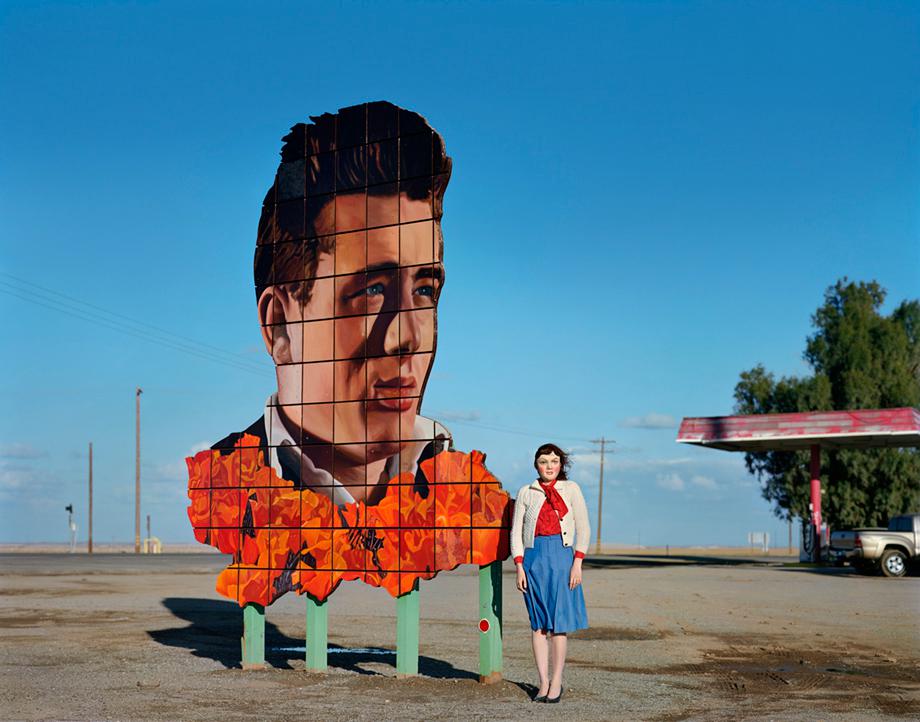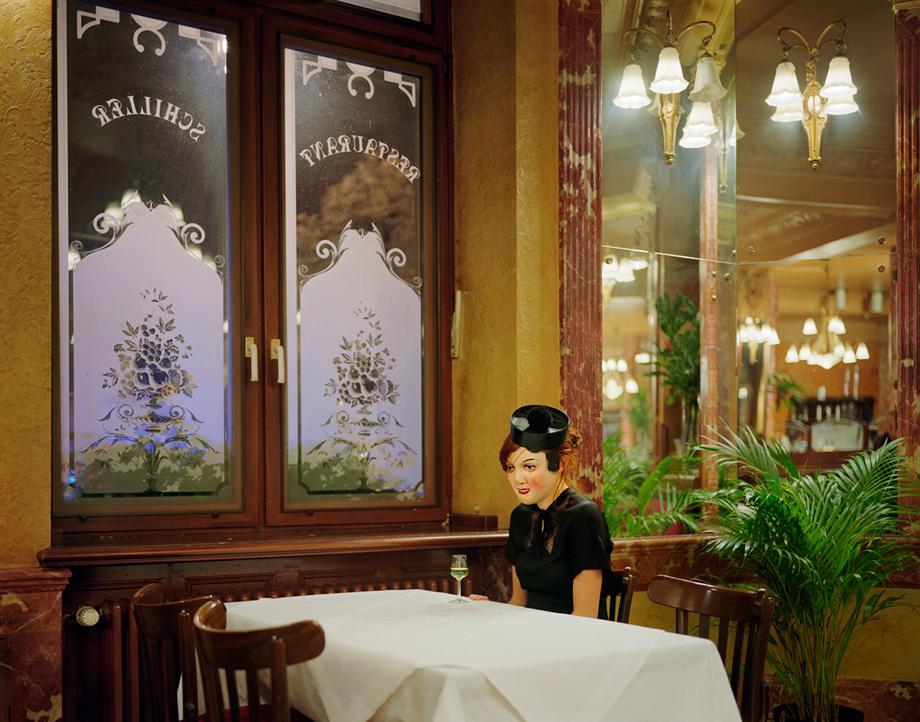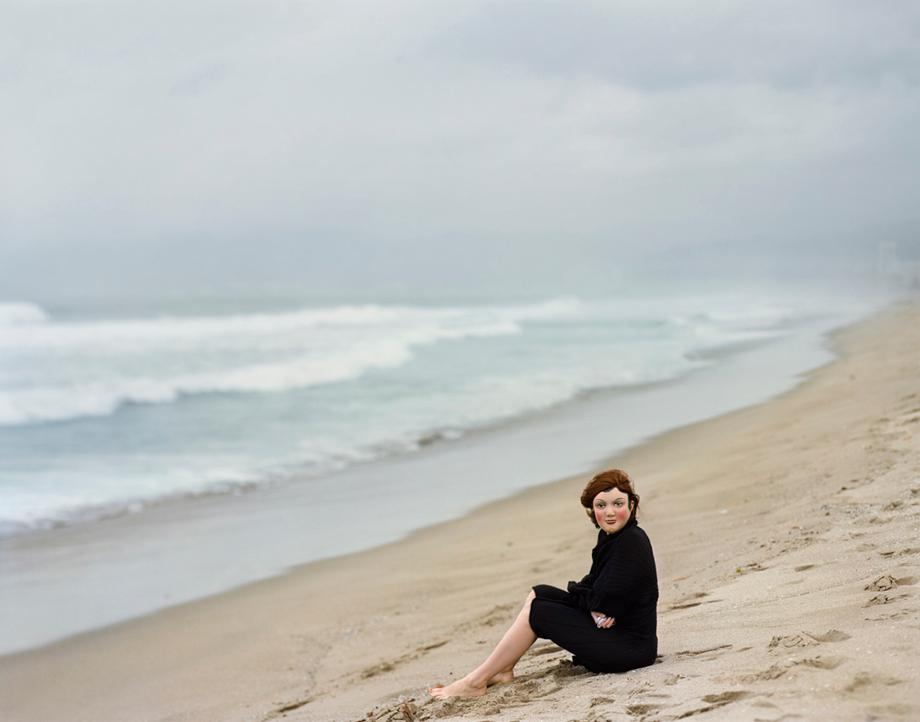 "I don't really have an opinion about people's online identities, but I do think in general that we tend to present multiple versions of ourselves to the world at large and particularly online," Wolberger wrote via email. "Maggie's identity is fixed in a way because her face is always the same, but for me her expression and personality are always shifting due to the light, her gesture, what she's wearing, and where she's situated."
"Life With Maggie" is also a love story. "Maggie" is French and was dating Wolberger, who was living in New York. The two would meet for two weeks or a month at a time,  traveling mostly around the United States, France, and Germany. "In that way, it's a very personal body of work and one that reflects our experience of getting to know each other," Wolberger said.
They didn't have a specific agenda apart from looking for tourist destinations, and they chose them "by instinct and the journey at hand at the time; one place led to another," Wolberger said. "The 'Life With Maggie' locations are cliché or postcard-like, in that Maggie gives me a reason or a license to photograph places that I would otherwise avoid."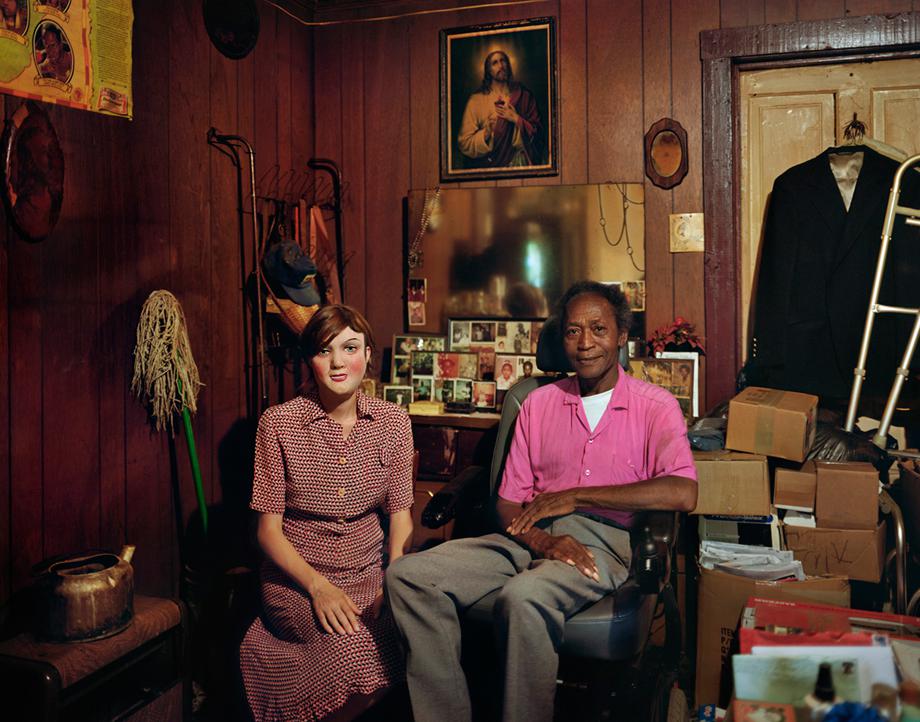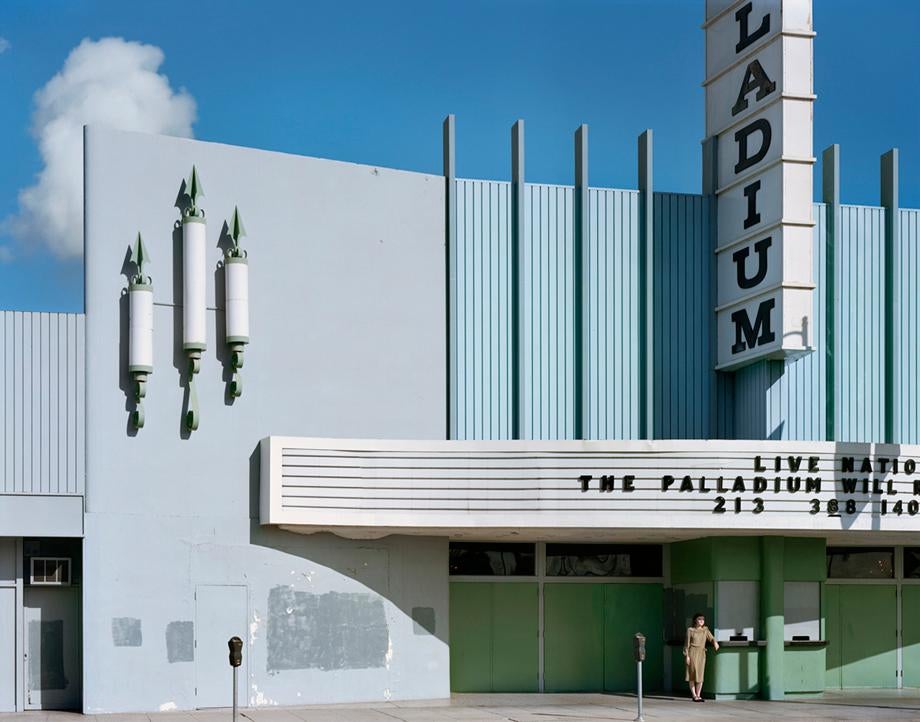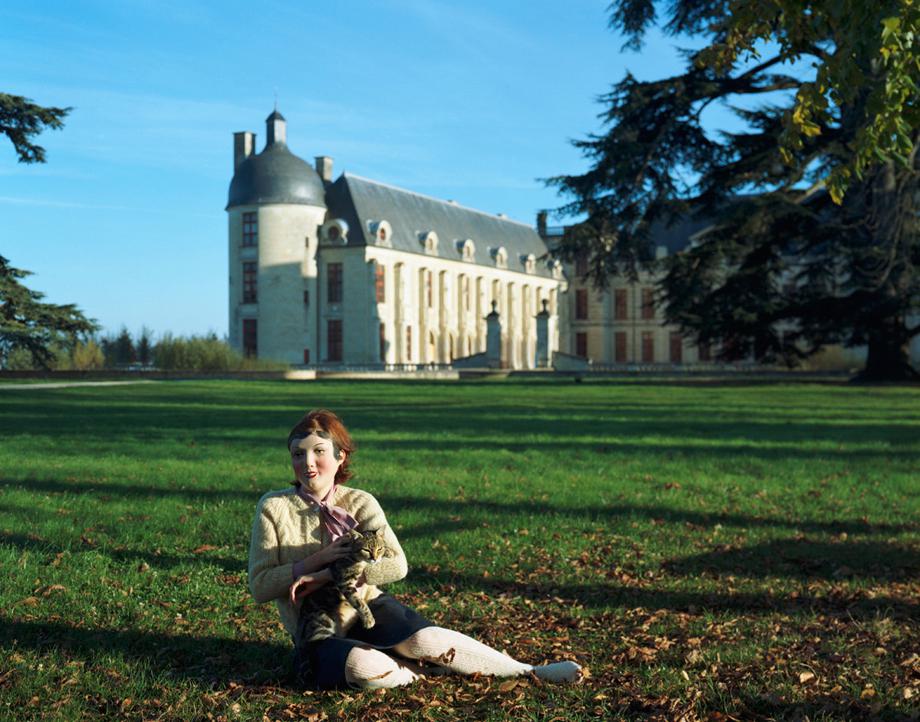 "When we were confronted with an enticing location, we just stopped everything and went to work," Wolberger said. "The trunk was always full of clothing, most of it picked up along the journey. The whole experience was pretty spontaneous, although once the shooting started, things would slow down because of the large format 4X5 film camera I was using and the need to direct the action."
The idea of slowing down and working without an agenda is something Wolberger takes very seriously. "My goal once I start a project is to not think too much into every little thing. I try to work instinctually as much as possible," he said. "In that sense the final images never match the initial goals, as I always hope to be surprised by what I shoot. In this age of digital photography where very little is left to chance, it was exciting to be shooting large-format film and to not know what I had until the film was developed a few days or sometimes weeks later."
Wolberger said that although he at one point thought the project would go on forever, it has been finished for a while now. He and Maggie are now married and have gone on to work on another project.
Wolberger's work can also be seen on his website horsesthink.com.