Photographer Nir Arieli readily admits he can't dance. And he isn't a choreographer, either.
Fortunately, his cousin is a dancer who went to the Juilliard School and introduced Arieli to some of his friends. Arieli at the time was studying at the School of Visual Arts and started to take advantage of the Juilliard connection by photographing some of the dancers.
The result of the collaboration became a series of multiple-exposure images mostly shot with natural light in the hallways and dance studios of Juilliard  that Arieli titled "Tension."
"Dancers bring much more to the table," Arieli explained about working with the students. "They know how to perform, they love the camera, and they are good at being collaborators."
Arieli sees his photographic process similar to one of a sculptor. "I'm a very controlled kind of photographer. Usually I sculpt things slowly and know what I'm going to get."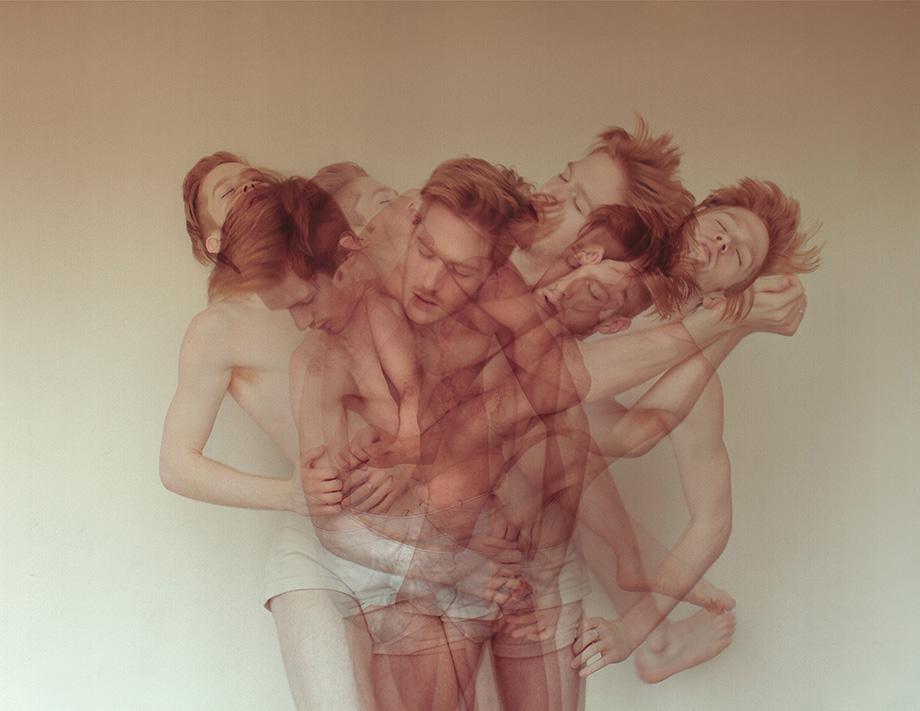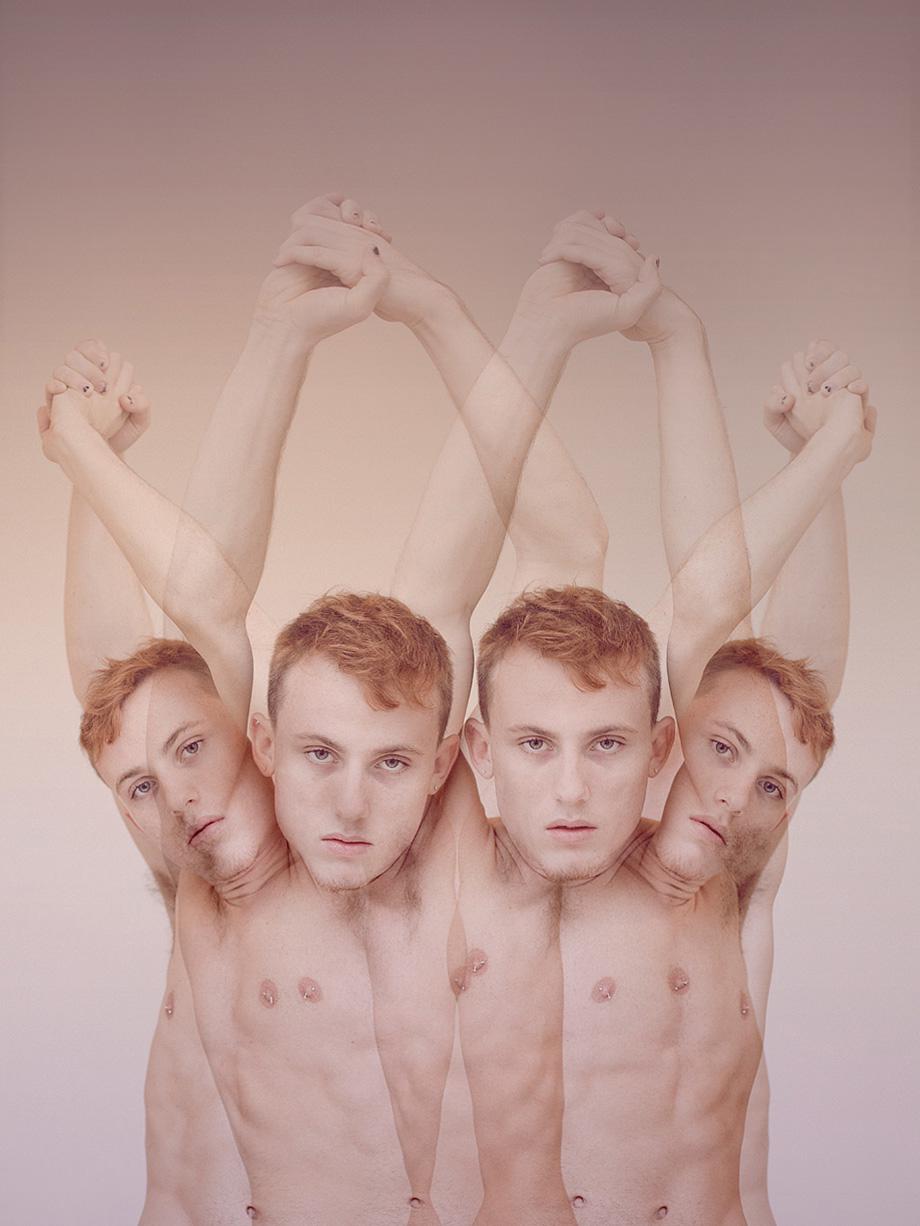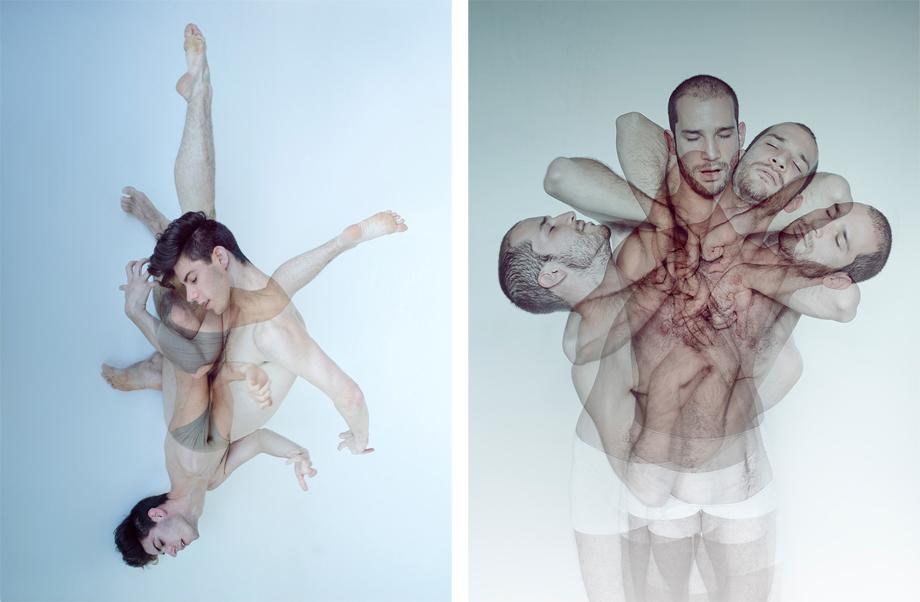 For "Tension," however, Arieli had to let go of some of that control partly due to his inability to speak a dancer's language and to allow a more organic process to unfold. "I would come to the set, meet the dancer, and we would start working. Because I'm not a dancer or choreographer and my vocabulary was limited, I would give them the feelings I would want to have in the movement language—really abstract descriptions—[the dancers] are not just really good performers; they are also really smart and trained in taking words and turning them into physical form," Arieli said.
Arieli would spend no more than an hour shooting each dancer before heading home to look at the results. From there he would begin a laborious process of layering the images over one another, working on a type of puzzle until all the pieces fit together perfectly.
The layering effect also created the soft color palate found in the backgrounds of the images in "Tension." was All images were shot against the gray floor or white walls of the Juilliard studios, and a slight tint of color picked up during the shoot would intensify the more Arieli layered the images.
As a teenager growing up in Israel, Arieli knew he wanted to be an artist, but he found himself searching for the best medium in which to work—until he picked up his first digital camera. "Digital allowed me to learn really fast; I could see what I was making," Arieli said.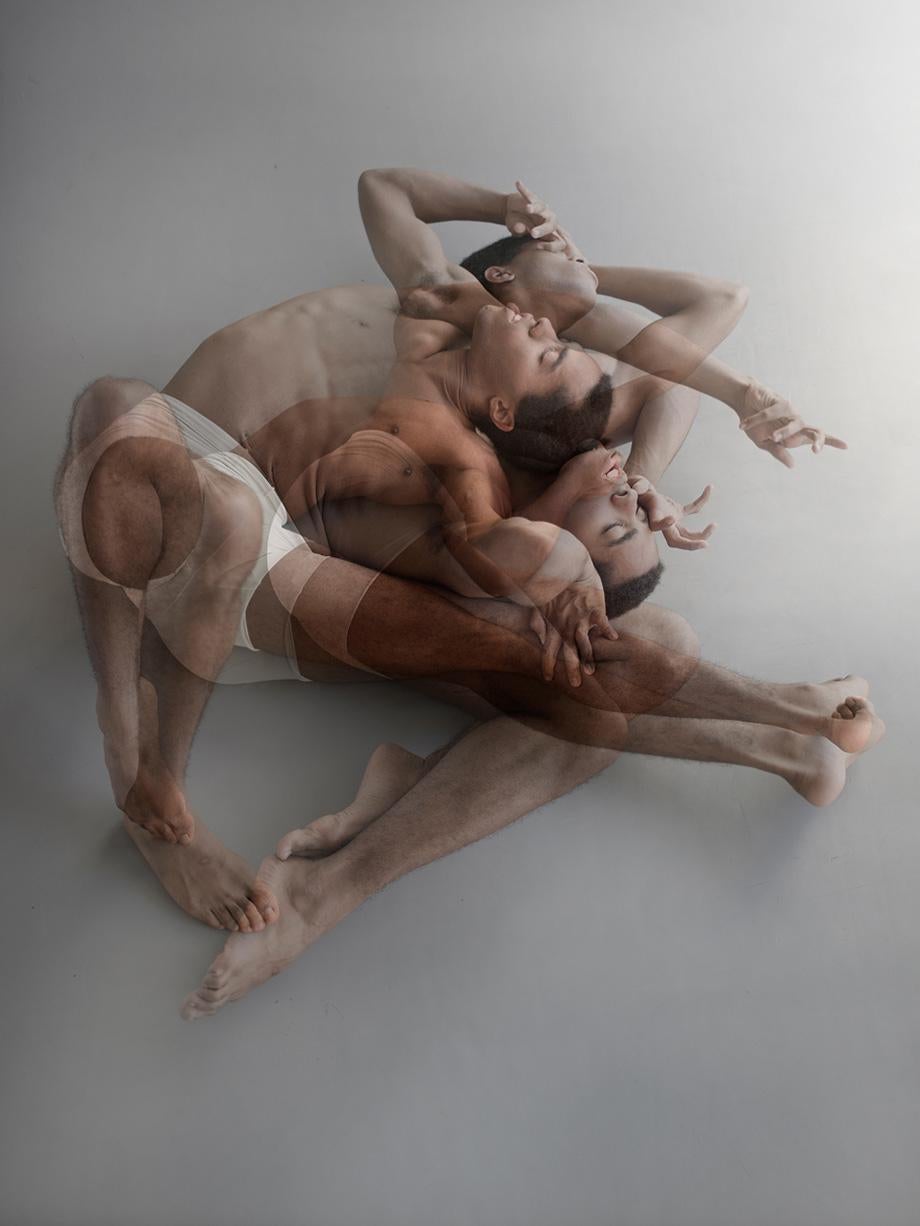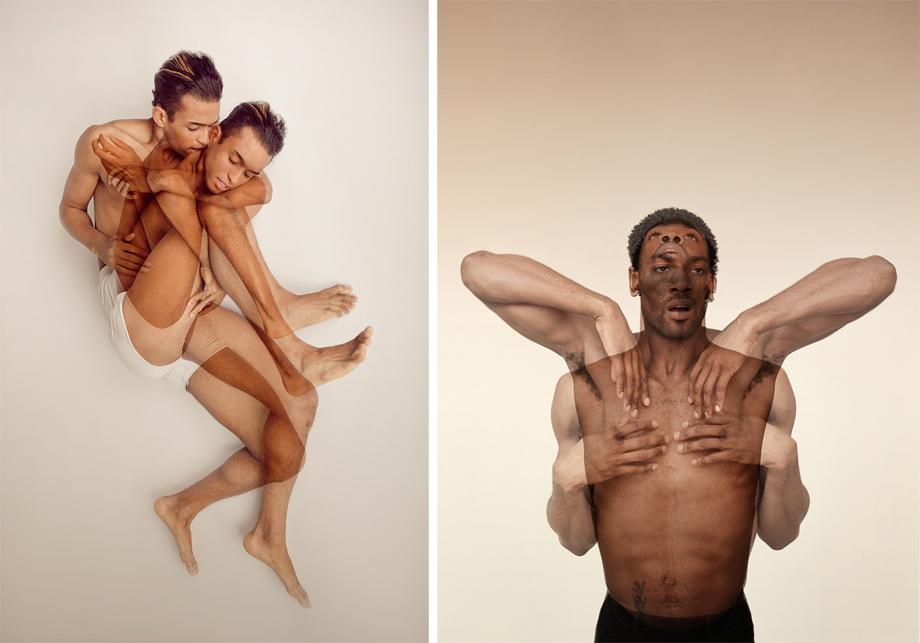 Arieli struggled to find his niche during his mandatory stint in the Israeli army until he got a gig shooting photos for the military magazine Bamahane. "That was my technical school," Arieli said. "Every day I was sent to do another assignment, and I was able to see the whole military fromm the air, the water, the desert; it was a very intense and diverse experience."
He came away from the experience realizing he didn't want to be a photojournalist and wasn't "attracted to chasing after my photo."
Describing how he changed his artistic style, Arieli says, " 'Tension' was the first project I came to completely clueless. I never sketched the final image because I really wanted to get all the possible options … It was much less about a narrative; it's about an atmosphere, the dancers' interpretations to the language I'm asking them to speak."
Arieli is represented by Daniel Cooney Fine Art in New York, where he will have a show, "Inframen," opening Jan. 14. He is also represented by MoNA gallery in North Carolina.