Photographer Michael Friberg found himself living in Utah on and off for roughly five years and became fascinated by the two distinct cultures he found there.
"There are essentially two different versions of Utah," Friberg wrote via email. "There is the semi-liberal progressive outdoorsy part of Salt Lake City that makes up the counterculture, and then there are the surrounding suburbs and small towns that end up being overwhelmingly Mormon. The two sort of exist without a ton of crossover. Obviously that's a large generalization, but it was at least my experience."
Friberg grew up in the Bible Belt of West Texas and said that experience helped form his interest in the ways religion influence culture. "Even though evangelical Christians and Mormons are very different theologically, the cultures end up being surprisingly similar," he said.
Friberg has worked as an editorial photographer with a diverse portfolio, including series on rodeos, humane slaughterhouses, and mascots. Even with that background, Friberg said trying to tackle something as broad as Mormonism was tricky. "My biggest challenge that has continued to be a challenge has been finding interesting ways to shoot fairly bland subject matter and not falling into all of the normal stereotypes … I hadn't spent a ton of time photographing white people in the suburbs. It was and is definitely a challenge," he said.
The entire project was shot in Utah, and Friberg is calling it "This Is the Place," which are the words that 19th-century Mormon leader Brigham Young supposedly said when entering the Salt Lake Valley. Friberg said he was more interested in "the geography of Mormon culture rather than in Mormonism itself."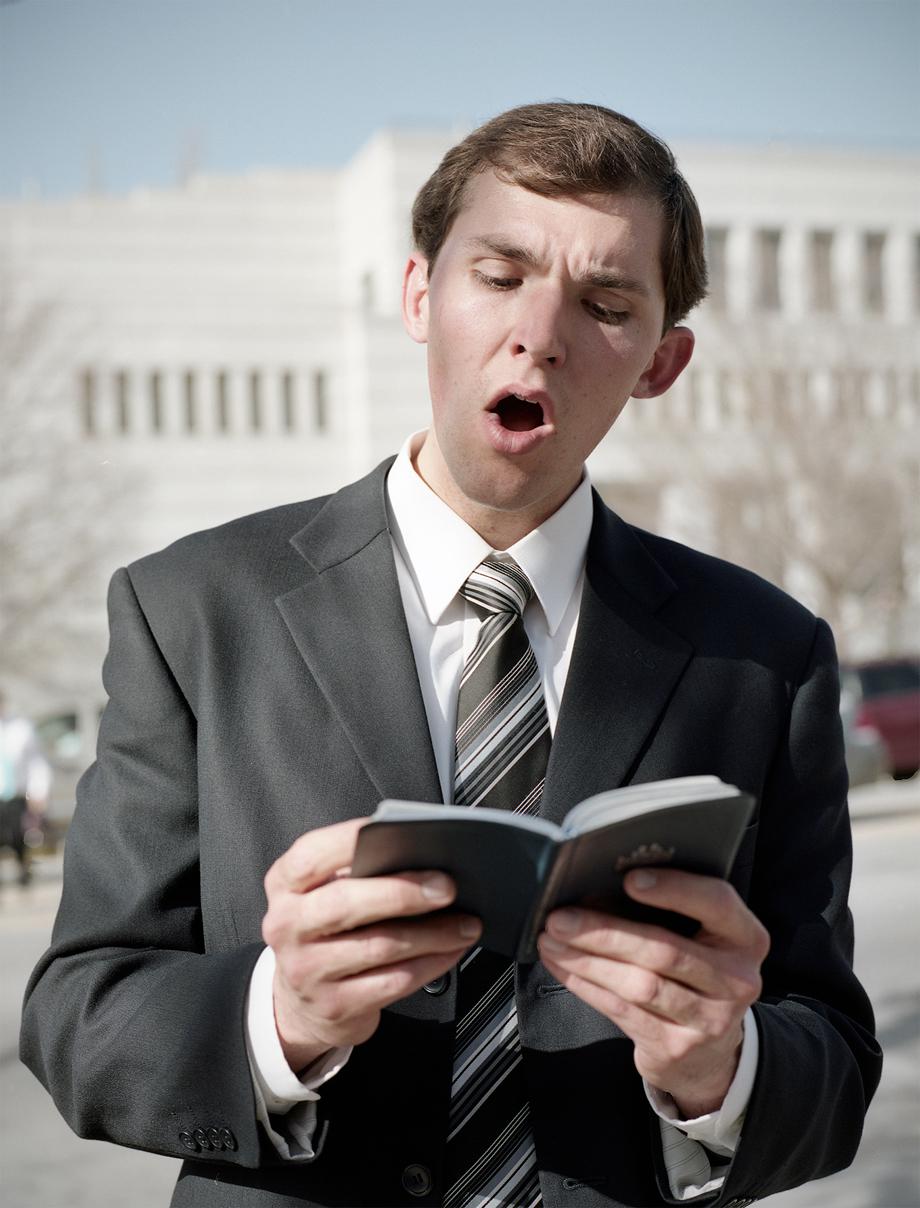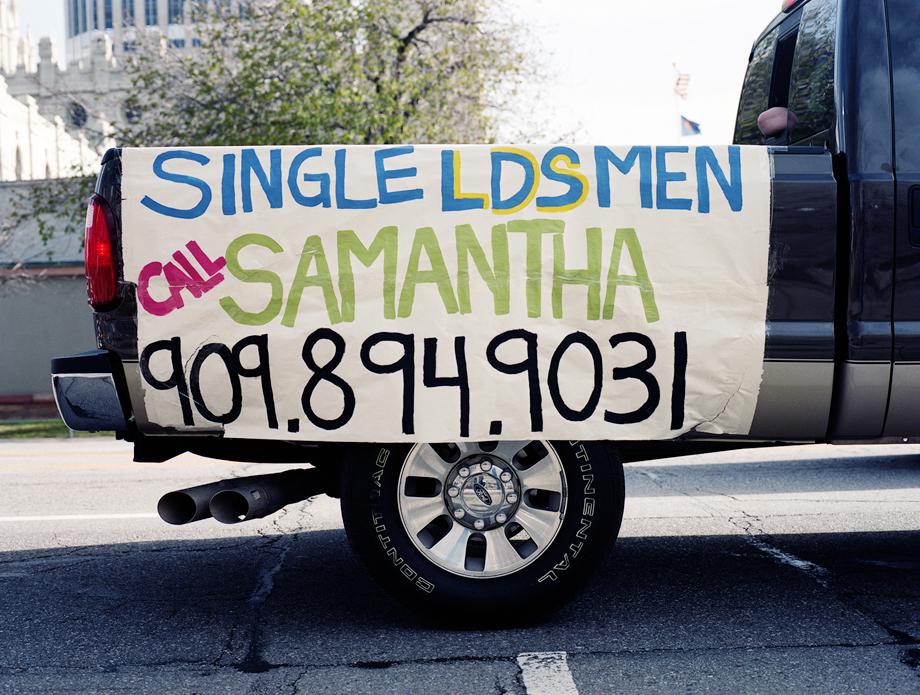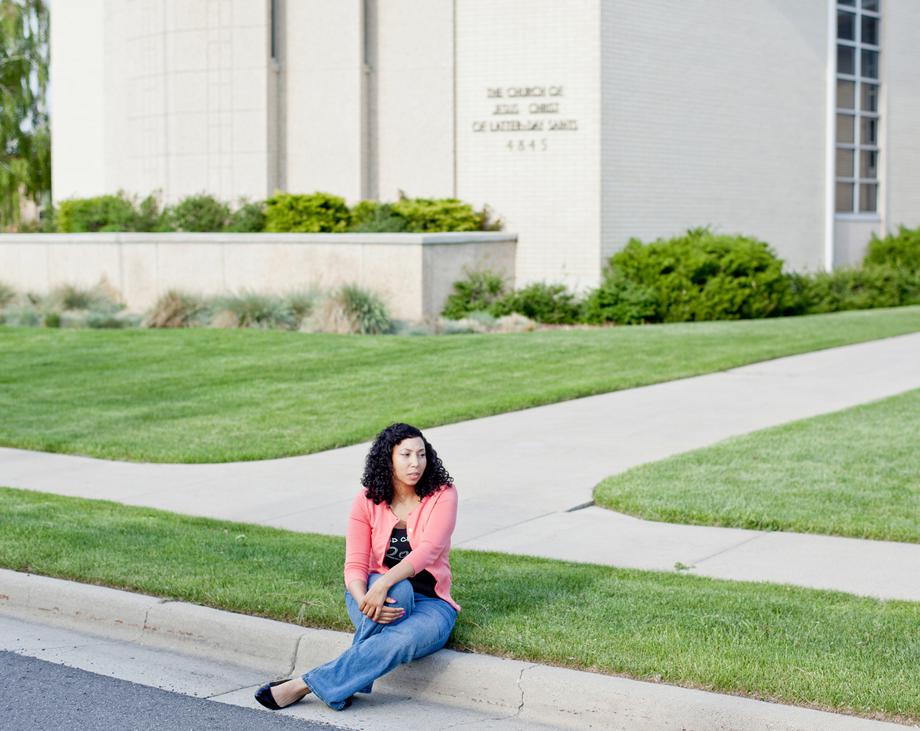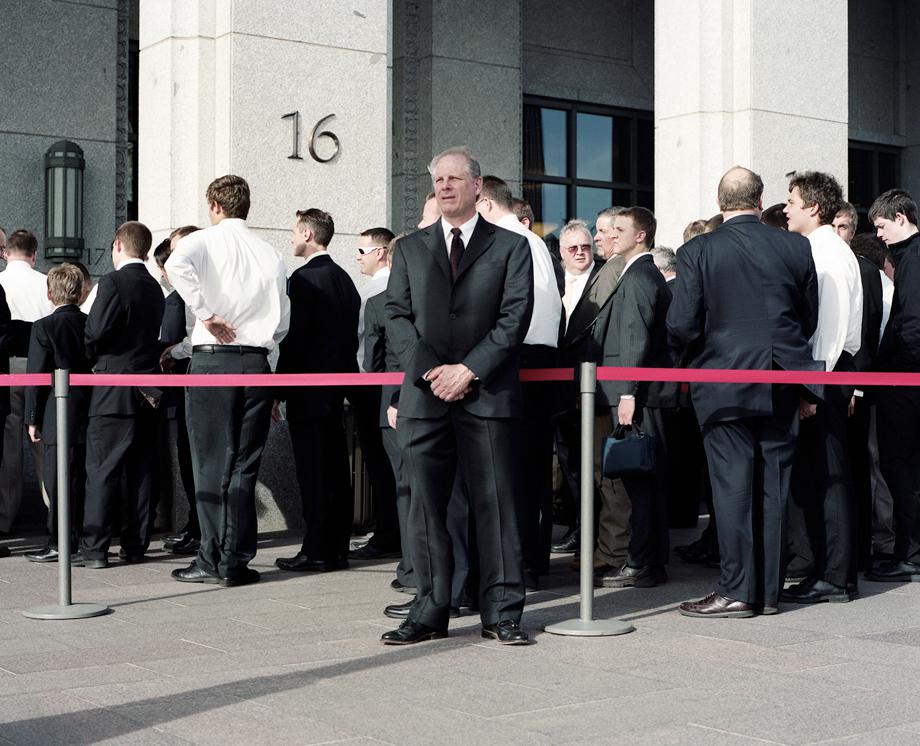 At first he wandered around taking pictures of people and events that piqued his interest, eventually landing editorial assignments that allowed him to focus deeper on different stories. He said he was surprised how "open everybody I have photographed or attempted to photograph has been."
"I really expected more push back from Mormon people. Historically, the media has had a lot of fun at their expense, so I expected more trepidation, but I think a lot of them got what I was trying to do," he said.
For now, Friberg said he has taken a break from the project to focus on other things, including a project on the Syrian refugee crisis in Jordan with Benjamin Rasmussen; they plan to publish a tabloid-sized newspaper about their experiences in September.
But Friberg hasn't decided if he's done working on "This Is the Place." "I haven't worked on the project in a while because I got burned out on the visuals and needed a break to get some fresh perspective," he said. "I've shot all the photos of guys in ties that I can shoot and need to push beyond that."