The U.S.–Mexico border is both a source of constant news and fodder for our cultural imaginations. Whether the focus is drug cartels and resulting violence in Juárez, Mexico; brutal desert crossings and increased risk of death; or romantic fictions of escaping into Mexico, the border captivates many on both sides.
Lara Shipley became interested in doing a project in southern Arizona after moving to Phoenix in 2010. Shipley was raised in a small Midwestern town and sees this as the source of her interest in isolated and rural areas. Once she arrived in Arizona, Shipley began investigating the borderlands, spending time getting to know the various towns and their inhabitants and making as many as two trips a month from her home in Phoenix. She finds her subjects organically, meeting people during her visits.
Shipley's stylistic approach is to use a blend of found and manipulated scenarios; some are staged, and others are shot as she finds them. This blending of actual, real-life documentary subjects with manipulated elements becomes interesting when applied to a region generally covered in a more straightforward documentary fashion.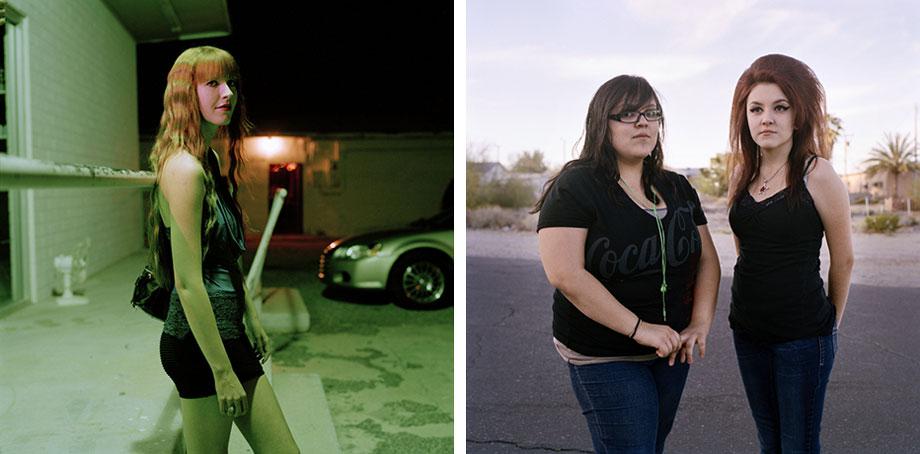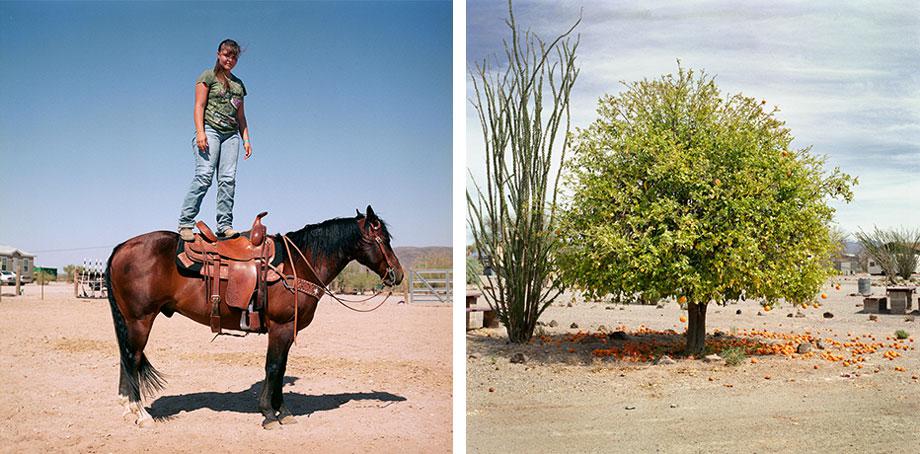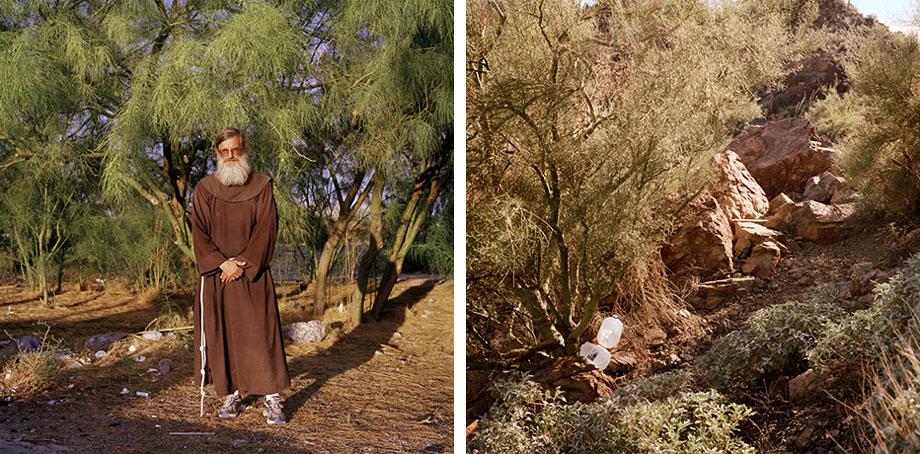 Shipley spoke about some of the ways in which scenes are changed before she makes her photographs: "Sometimes I stumble across a scene that I have no interest in altering in any way, like the migrant bed I found under an ironwood tree. But frequently I'll see someone at a gas station or at a bar, and I am very intrigued by them but not interested in their immediate surroundings. So I ask if they will take a few minutes to change locations to something less expected," Shipley said.
Shipley sets up appointments to take portraits and is flexible about art direction, often deferring to her subjects for input. "In these shoots we can spend several hours trying out different scenes, rearranging furniture, experimenting with lighting, whatever," she said. "This process is frequently very collaborative. I don't try to plan too much ahead of time or tell people how to dress. I'm very interested in how a person represents themselves—the way they style their hair, what kind of bed they sleep on, how they keep their fingernails. All these details go into the inspiration for the image."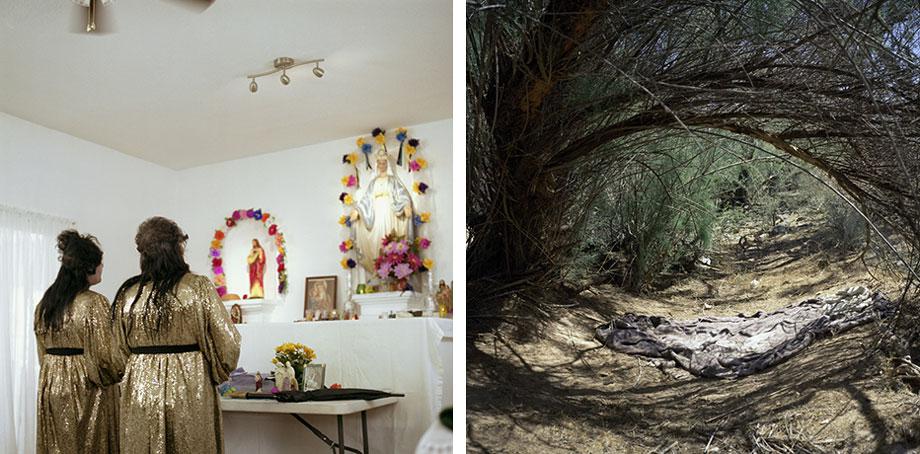 Shipley was once at the house of two transgender twins from the Tohono O'odham tribe giving them prints when she asked if she could take a few more portraits. Not that day, they told her—they needed at least two days' warning to get ready for any shoot. "I always try to be respectful of the way a subject wants to be portrayed. We all have these bodies that are like half-done canvasses; there are things about ourselves we can't change, but plenty that we can. The way people present themselves is part of what makes me want to photograph them. If it was all my invention, I think I would get bored,." Shipley said.
A catalog of this work, "Coming, Going and Staying," is available here.