When Kendrick Brinson first heard of Sun City, a retirement community in Arizona that boasts a squad of senior-citizen cheerleaders, she knew she had to visit. Sun City, the first "planned active retirement community," had its 50th anniversary on Jan. 1, 2010; Brinson made her first trip in December 2009. Six visits and 3½ years later, Brinson released Sun City: Life After Life, a limited-edition book designed by Deb Pang Davis that she envisions as a sort of "retro brochure" or visual guidebook to the community.
With more than 120 clubs, Sun City arguably has one of the most active populaces anywhere, for any age group. In fact, Brinson's first week in Sun City wore out the twentysomething with all of its daily activities. Brinson explained via email, "What makes Sun City unique, other than the fact that it is an actual city of tens of thousands of retirees, is that almost everyone is active in one way or another. I'd head to the tap class or the yoga class or the pickleball practice and photograph those activities and ask everyone I'd meet what else they had going on and if I could tag along."
Brinson wanted to focus on a community of senior citizens where the residents were continuing to live, rather than waiting to die. "We've all seen photo stories about aging before, and we know the stereotype of a grandparent sitting in a rocking chair as they age," she said. "What I love about Sun City is that this place is spring break for the elderly. … I wanted to flip the stereotype of the wheelchair-bound granny on its head because that's not how everyone has to age. Just because you're 75 doesn't mean you can't learn synchronized swimming and be really good at it."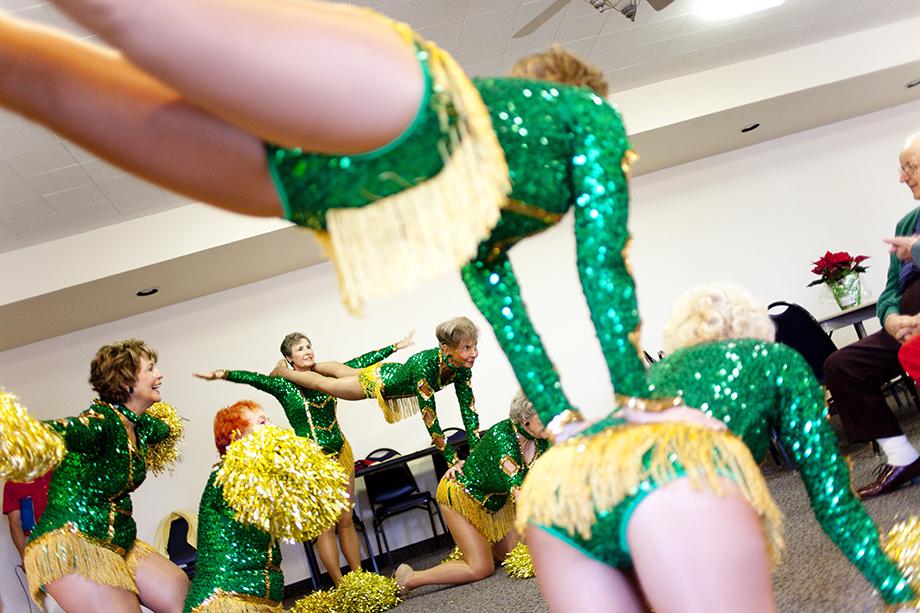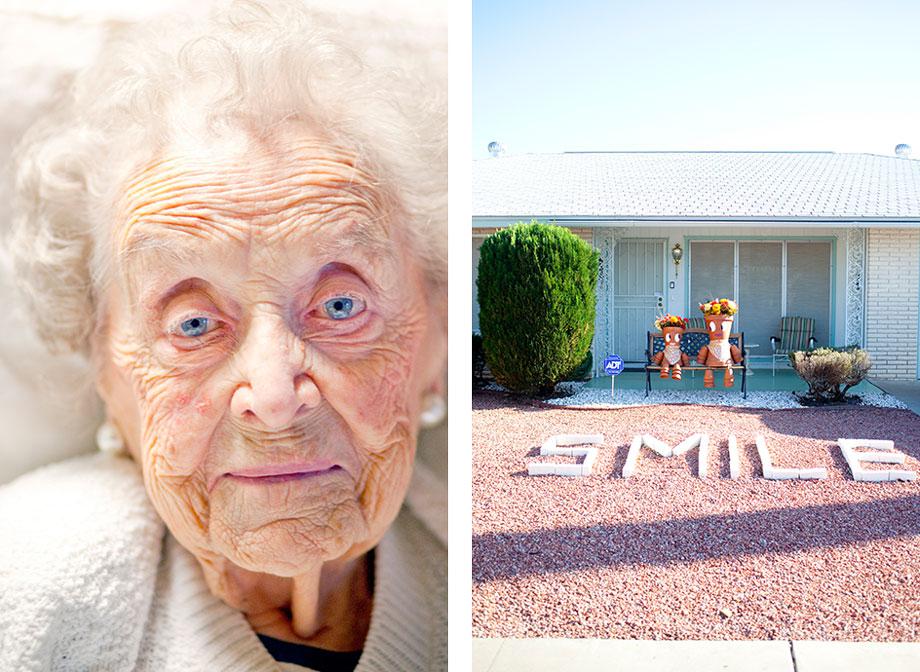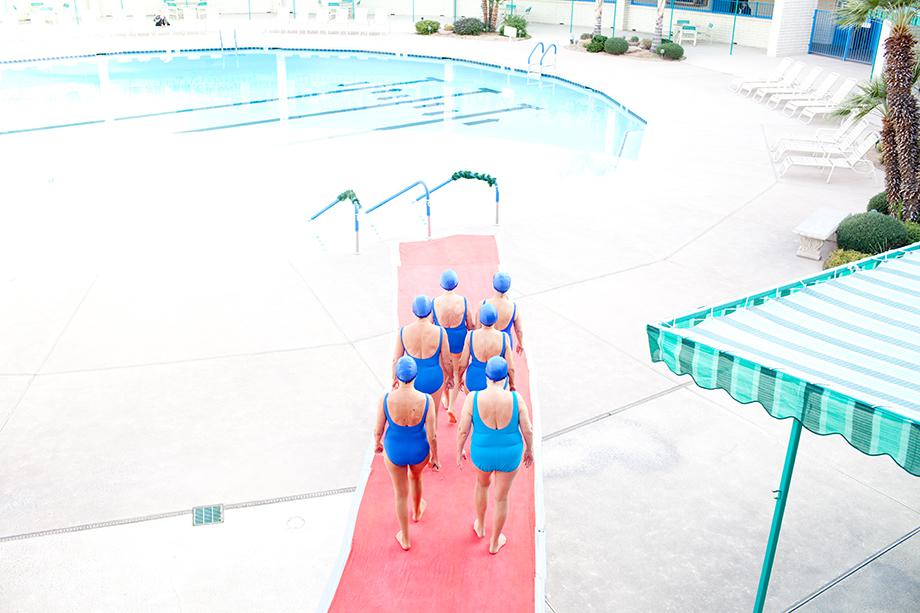 Brinson said that other than her interest in the aesthetic aspects of the place—"the light, the architecture, the cacti, and spindly palm trees"—she has had some revelatory experiences during her work there. When getting feedback from other photographers about the work, they would point out the absence of anything relating to death or illness, which is often a palpable presence, if not the primary focus, in stories about aging.
"I struggled with this expectation because surely that is a true side of Sun City," Brinson wrote. "But it is so easy to forget when there. I've had jarring remembrances of how short life is in my visits there, like a man dying on the cement after falling at a holiday event, but all the living there makes you quickly forget that your time left might be short. … I wanted to show all the living in Sun City and not the dying because Sun City represents an energy that is ageless."
Brinson found that even in death, Sun City residents celebrate life. Lori, one of Brinson's hosts, invited her to the funeral of Monte, a fellow tennis team member. Monte had died while flying an ultralight plane in the desert; he had bags of cement in the backseat of the plane to simulate the feeling of passengers' weight. "He died living; he died learning something new and doing something he loved," Brinson wrote. She received permission from Monte's family to shoot the funeral, which she described as "incredibly welcoming" and said that she felt "honored to witness such an intimate event." It "felt like a Sun City funeral," she said.  "It was a celebration of someone who died living."