Greg Miller isn't really interested in fairs, per se—at least not the rides or the colors or the lights. He's more interested in the people you find there.
He first became interested in these events after stumbling upon the National Date Festival in Indio, Calif.
Miller eventually pitched the idea of photographing county fairs to Life's newspaper supplement, and it was approved. His travels took him all over the country, from California to Florida, from rural fairs with farm animals to slicker setups in urban areas with spectacular rides that Miller said resembled Transformers.
Miller said he'd watch visitors walk around and around the fairgrounds. After a while, some people would inevitably capture his attention. "It's a recurring theme in the pictures," Miller said. "People are either breaking up or they're on the verge of a new relationship or you can't tell which way they're going."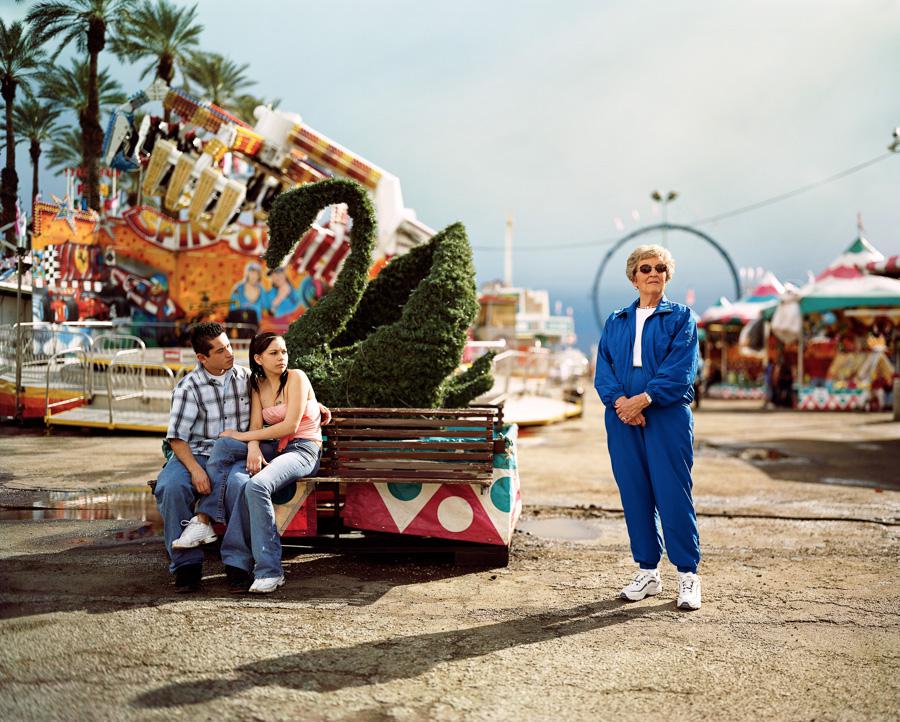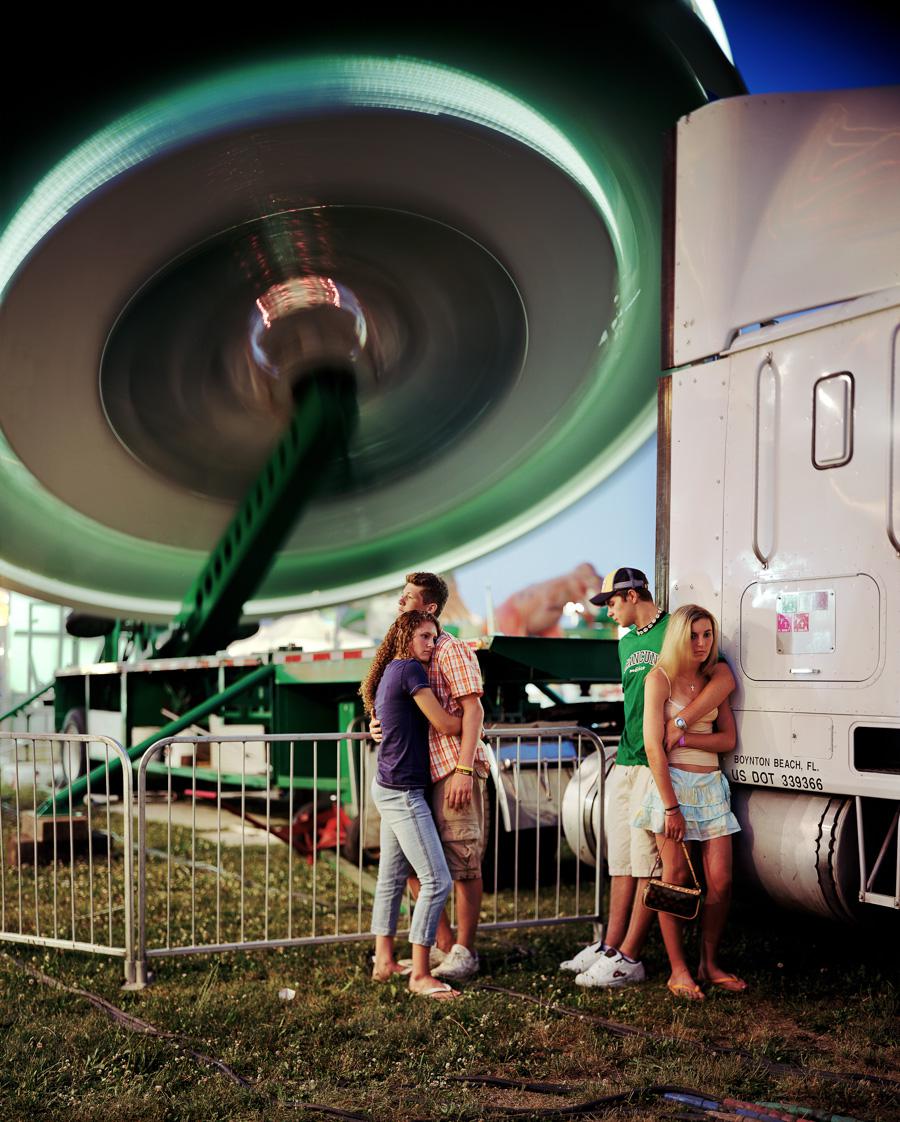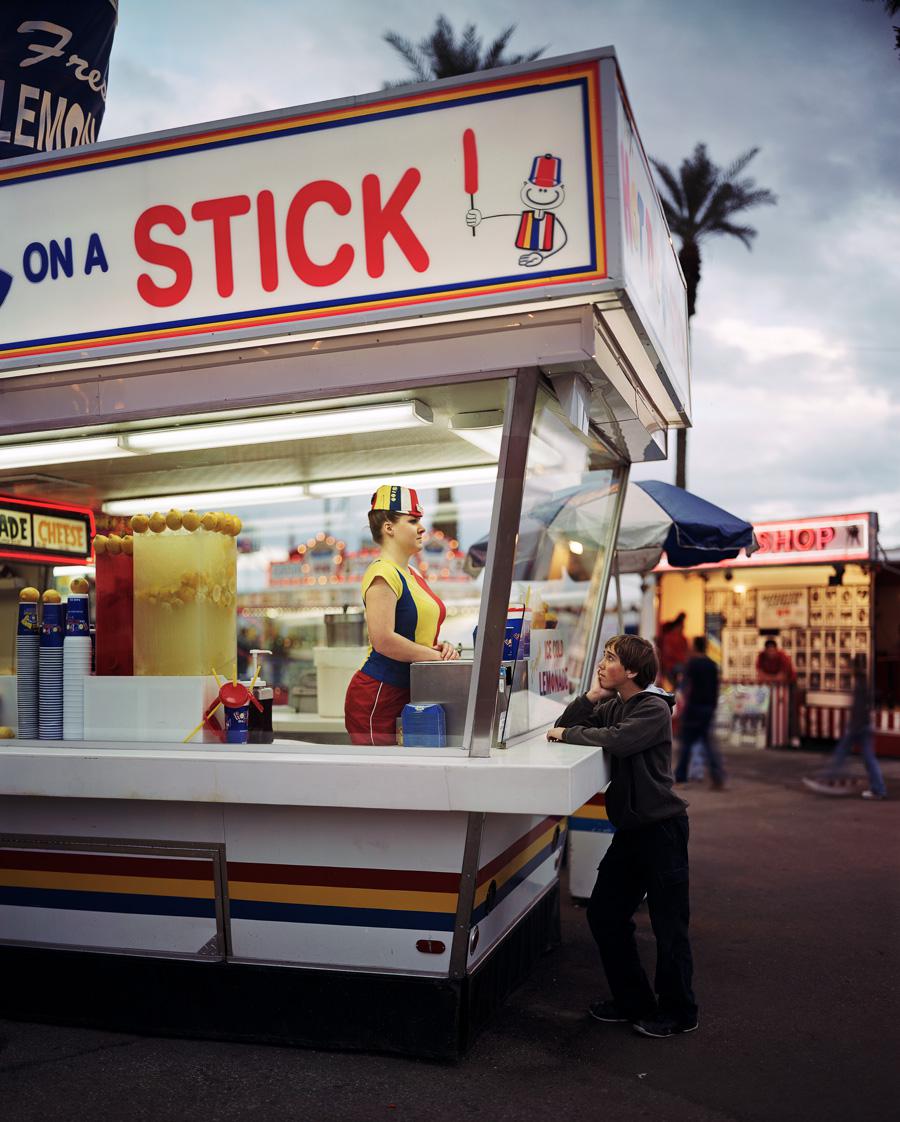 Miller used an 8-by-10 view camera, which required him to stop and talk to every person he wanted to photograph. He said he had to work up the courage to get the photo he wanted. "The person you want to photograph the most is the person that's scaring you the most. You're like, 'Oh God, I can't photograph that person.' For me, that's the alarm going off that I need to photograph this person," Miller said.
Generally, Miller said, people were happy to have their photos taken. In fact, the people he met at one fair were so friendly that they asked him to judge a lemon-baking contest.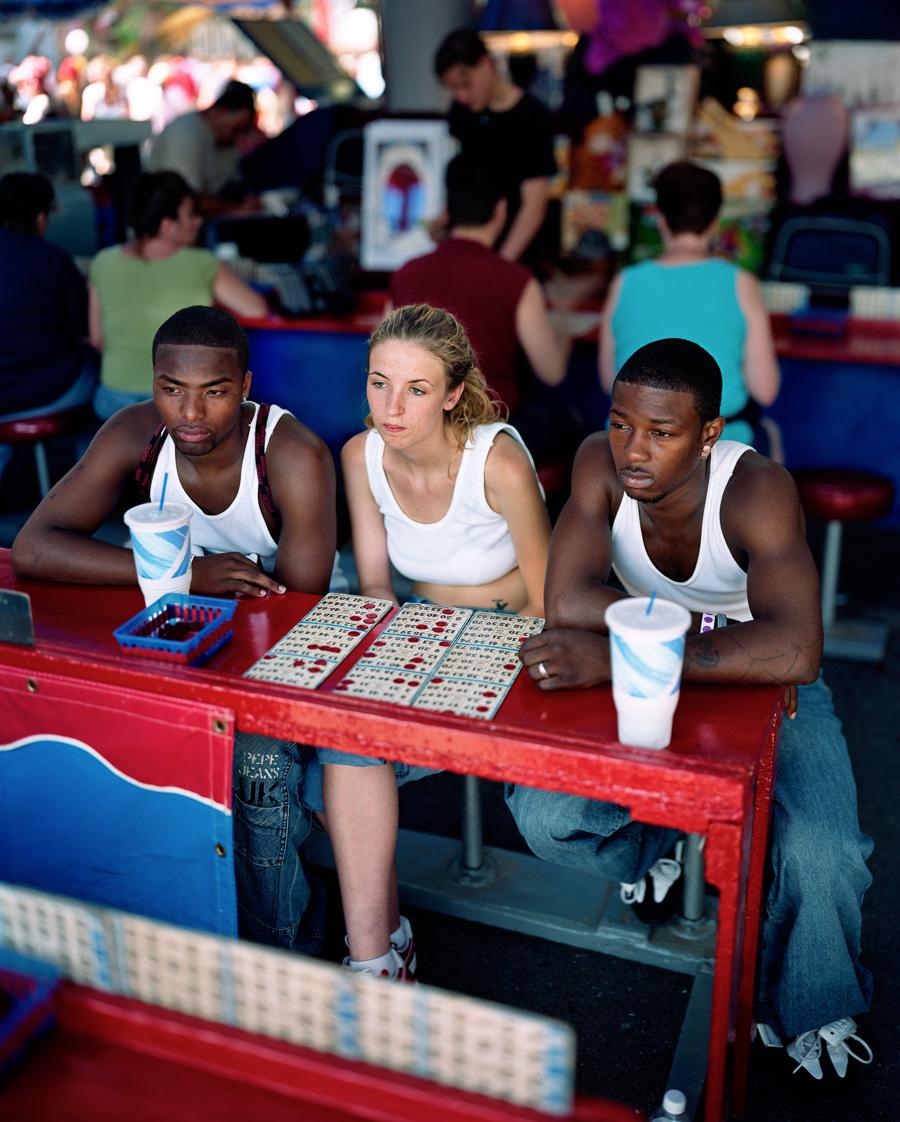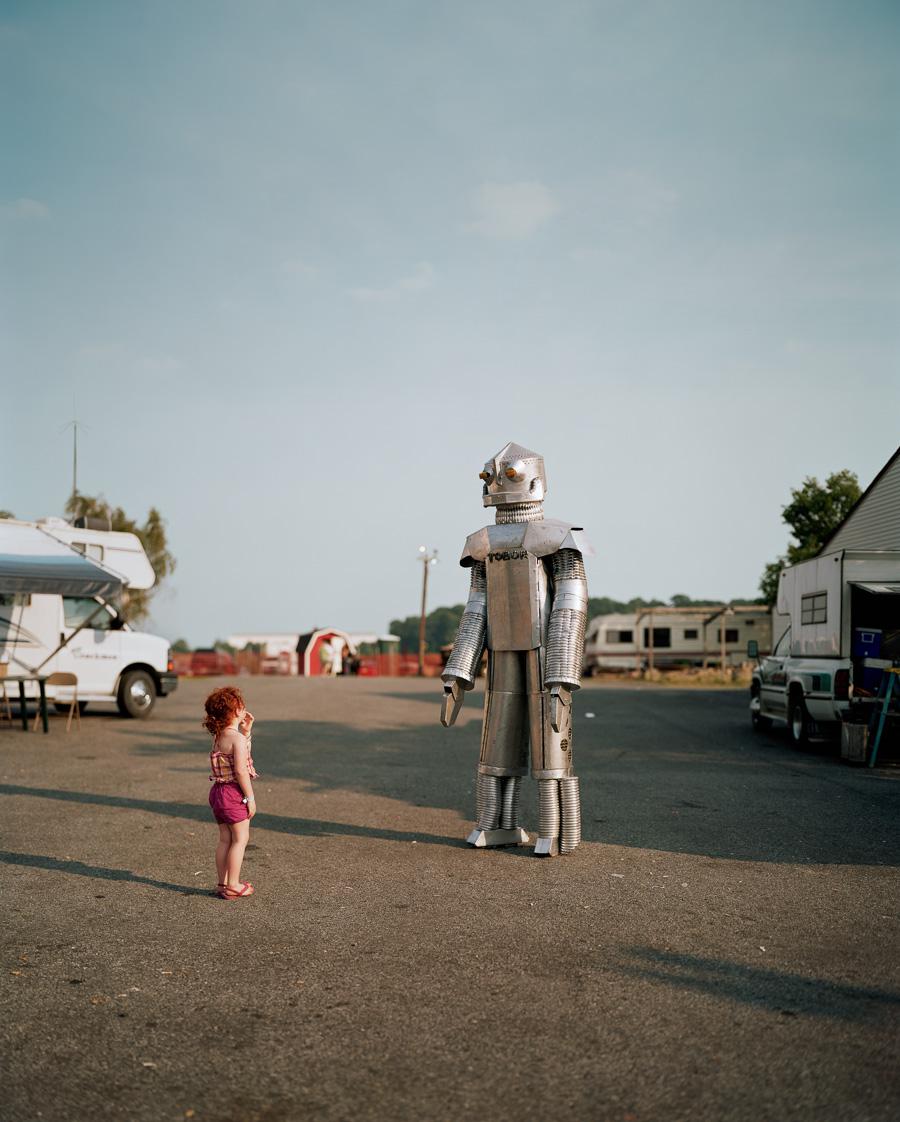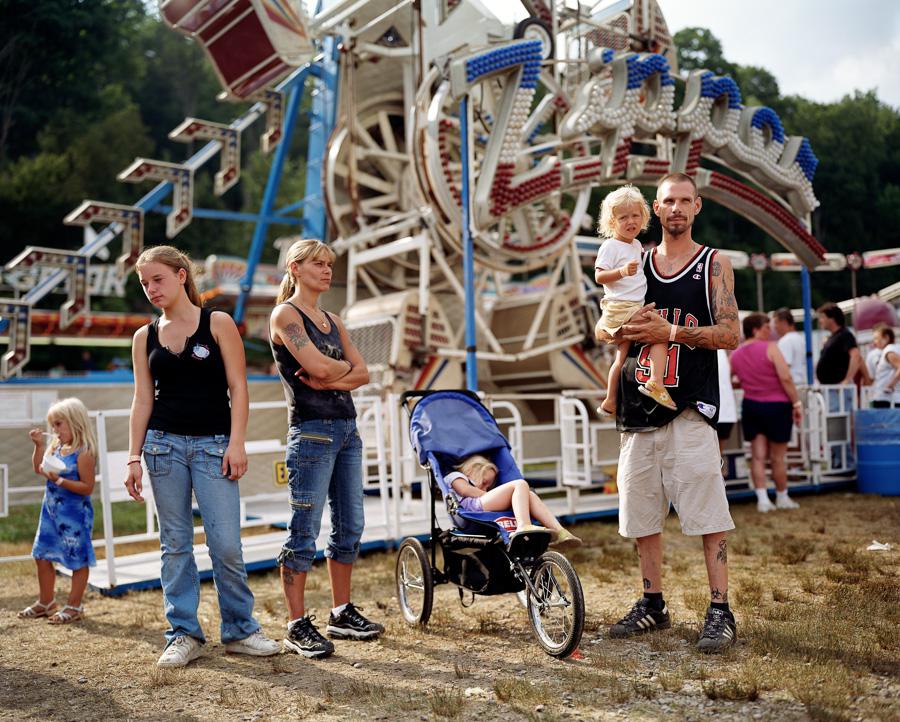 Many of Miller's photos have a thoughtful, brooding, or even melancholy quality to them. When he came back to Life with his photos after a year of fairs, his editors were confused. Where were all the photos of the food, the fun, the people smiling and enjoying themselves? Life only ended up running one of the photos, but Miller said he's ultimately happy with the series, which he has continued for years since.
"I felt bad because I'd been working so hard on it, but at the same time maybe I'd nailed it in some way, maybe I'd served the right purpose," Miller said.
Miller's work is currently on view at the Alice Austen House in Staten Island, N.Y., and the the Fence exhibit in Brooklyn, N.Y.