I'm pretty terrible with money. At this writing I have $170.40 to my name, which will be gone by the time you read this. I have a patchwork income derived from freelancing fees, a part-time teaching gig that ends next week, and a part-time consulting job. Taken together they're a little more than enough to cover my rent in New York City, except I already threw most of that money at past-due bills, so now I'm a month and a half behind on rent. I pulled the plug on cable to cut costs but then wound up spending nearly twice as much at bars so I could watch baseball games. The one active credit card I possess is maxed out, and the rest of my debt hovers in the mid-to-high five figures. (I honestly couldn't even estimate it, because, well, I'm that bad with money.)
Even when stably, gainfully employed, I've lived in this miasma of financial fuckery for most of my adult life. A lot of us learn to just get by, because as embarrassing and uncomfortable as insolvency is to admit, it is a far more debilitating thing to confront. The challenge to make ends meet has nothing on the challenge to rewire a 37-year-old American brain to think sensibly about earning, spending, budgeting, and saving money.
Which is where Clark Howard comes in.
Howard, the syndicated radio and TV host, has spent the last 25 years dispensing money advice and consumer counsel to his growing legion of followers. His is a one-stop shop of investment tips, bargain deals, rip-off alerts, and seemingly endless hacks for maximizing every dollar you make. I've listened to his radio show off and on for a few years now, and from the start, I admired his emphases on accountability and frugality. I liked to think of him as a demigod sent to save the middle class from its buy-now-pay-later self, just as long as they could A) get used to the nasal lilt of his voice and B) suck it up enough to put his insights to work for them. He was Moses parting the Red-Ink Sea.
Obviously I never got around to sucking it up. Then I cracked open Howard's new book, Clark Howard's Living Large for the Long Haul. The thing looks as corny as it sounds: Its red, white and blue cover bustles with words ("Real stories from Americans who saved, lost, and saved again!" "Consumer-Tested Ways to Overhaul Your Finances, Increase Your Savings, and Get Your Life Back on Track") while Howard grins zanily and gestures back to a line of happy men, women, and children rescued from stock-photo purgatory. If you didn't already know Howard's brand or his previous best-seller, Living Large in Lean Times, you'd be forgiven for thinking this was some kind of Leskoesque late-night-infomercial foolishness, not the work of the most reasonable man in media.
But it is. Living Large for the Long Haul signifies more than a collection of hints for saving (and making) money. It cements Howard as a kind of economist folk hero—a polo-shirted intellectual who can communicate more useful, constructive policy analysis in one chapter than Thomas Friedman gets across in a year of Times op-eds. He accomplishes this a number of ways, beginning with the raw elements of wealth and culminating in a grand theory of empowerment. "I want you to take charge and take control," Howard writes in his introduction. "One dime at a time, one dollar at a time, and one day at a time. The end game is not to pinch a buck; it's to have the freedom to make choices – freedom to save, invest, and do as you wish." The word "austerity" appears exactly zero times in Living Large for the Long Haul, because in the Clark Howard system, there are no substitutes for rationality and deliberation.
Along the way Howard (with co-authors Mark Meltzer and Theo Thimou) also reinforces his own unique role in the self-help cosmos—that of a nerdy, wonky, omniscient foil to his more rock-star genre counterparts. Howard subtly acknowledges this distinction; "I can't stress the importance of having the right money mentor in your life," he writes, meaning he can't stress it enough, I think. "It can be Dave Ramsey, Suze Orman, me, or any of a host of other financial gurus. Having the right guidance can make all the difference."

So what makes Howard different? After all, he is rich like them (he retired at 31 after selling off a chain of travel agencies) and visible like them (his daily radio show is syndicated on more than 200 stations, and he hosts a nightly program on HLN). Like them, he renounces most debt, urges diverse investment tactics, and advises how to best stretch your dollar by staying informed and aware in the marketplace.
Yet Howard evangelizes for something more: frugality as a lifestyle choice, and a comfortable, necessary one at that. "Too many people who lived above their means before the recession found they couldn't weather the storm when it hit," he observes. "In the wake of the damage, it became very chic to talk about living within our means. Yet what we should have been talking about all along was living below our means." Moreover, with his unflagging reverence for the underdog, he relies on a persona so unpretentious and even goofy that it serves to subtly mock his most celebrated peers' approaches. After all, Orman is the insider Oprah turns to when she needs a money column for her magazine. Ramsey is very smart and polished and Motivate-y in the grand Self-Help Author tradition. (Let's not even get into fatuous bozos like Jim Cramer or Harry Dent.) Howard possesses the heavy hitters' confidence and economic expertise, but he packages and delivers it in a kind of normal-guy mode that feels like an easygoing neighbor offering consumer counsel over the backyard fence—if you lived next door to an oracle, anyway. He is the kind of guy willing to go on the front cover of his masterpiece looking like he just farted in Suze Orman's car.
Living Large for the Long Haul isn't about monetizing Howard's dorky image, however—low-hanging fruit for the Costco crowd. Instead, Howard hands his mission off to actual Americans who really might live next door. He profiles a Pennsylvania man's efforts at self-sufficiency through green living, which also happens to save him thousands of dollars a year in energy costs. ("I do not consider myself a 'greenie,' " the man explains to Howard. "I just believe in doing no harm and being responsible.") He cites a disabled, twice-divorced Indiana woman's propensity for dollar-store deal-hunting and online freebie-scavenging as a crucial lesson in fortitude. "All the advice, all the guidance – none of it will work for you if you just give up on life," Howard notes. "You've got to steel yourself when you face challenges like Darcy has done, and you've got to do it in the kind and gracious way she has." He makes a potent argument for our presence in our own lives—which, as anyone who ritually blows their money can attest, is all too easy to forget when you feel defined by the debts and dysfunction you carry everywhere you go.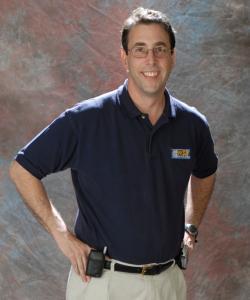 Howard and his co-authors thread this concept through dozens more profiles that feel like they could have been clipped from a midsized metro newspaper. "Mike Zaccardi was an 18-year-old high school senior when he heard me speak about one of my favorite financial tools, the Roth IRA," begins one story about a compulsive saver on his way to a multimillion-dollar retirement fund by the age of 50. "And he really liked what he heard." Howard groups three or four of these case studies into chapters covering credit issues, cars, travel, investment, health care, energy, and a rollicking overview of consumer revolt. ("Nothing else has the same impact as a nice family picket outside a business," Howard claims.)

He closes each section with an analysis of his subjects, how they can improve, and a selection of related resources for readers hungry to make a change. Looking for a wallet that will physically resist you opening it once you've exceeded a certain spending threshold? Howard has it. Looking for a website that you can train to rebook a rental car reservation if the site finds a better deal? That's in there, too, along with scores of other online resources.
If nothing else, the book is worthwhile as pure Americana—a field guide of eccentrics in a jungle of money. I'm sweet on the self-described skinflint who drives a 1983 Mercedes retrofitted to run on discarded fryer oil, but there's also the UC Berkeley dropout who launched his own T-shirt-printing startup and an enlightening interlude with the founders of eFuneral.com. There's a documentary filmmaker who combined his love of travel and a looming cardiological crisis to shop for a $9,000 heart bypass in Bangalore. There are the owners of a bed-and-breakfast comprising nine themed cabooses (and a pet tortoise). There's the inspiring tale of the young man who believes "it's part of my duty as an American to have good credit," and there's the haunting portrait of a woman whose fear of banks and the stock market prompts her to hoard $100,000 in cash in her house.
Perhaps not surprisingly, the more conventionally successful of Howard's subjects make for his book's least successful passages. On the one hand, sure: Atlanta Falcons owner Arthur Blank has a good story of how he and his partners adjusted and wheedled and persevered through the rough early days of a little operation known as the Home Depot. On the other hand, Blank's billions are too much of an abstraction to do much good alongside the real lessons of Howard's flintier startups: We learn more about resiliency and entrepreneurship in 2012 from reading about Atlanta's ascendant king of artisanal ice-pops. The best of these anecdotes introduce folks with whom Howard doesn't even agree, like the man who has his $2 million life savings tied up in gold and silver. Fearing a bubble, Howard advises no more than 10 percent of savings go toward the current "mania" for precious metals; "Guess I'm really dumb or extremely brilliant," the man tells Howard.

Of course, who's right and who's wrong isn't the point. The purpose of Living Large for the Long Haul—and of the phenomenon of Clark Howard himself—is to spotlight interesting financial choices and deconstruct why they matter. You can always aim to save more than you spend, but ultimately, Howard's book says, we are all greater than our money. The real art is in choosing from a place of reason rather than denial, and then choosing reasonably again and again until the rewiring is complete. "You probably didn't get into debt overnight and you won't get out immediately, either," Howard writes. "But you've got to keep working your way out, day by day and piece by piece." And you know what? I'm convinced. I may be pretty terrible with money, and my positive bank account balance may not survive this afternoon. I might even file for bankruptcy next week. I'd rather start over from nothing than persist with an old delusion. It's impossible to predict, but it is possible to plan. And when I do, I've got the textbook.
—
Clark Howard's Living Large for the Long Haul by Clark Howard. Avery.
See all the pieces in this month's Slate Book Review.
Sign up for the Slate Book Review monthly newsletter.