This post contains nudity.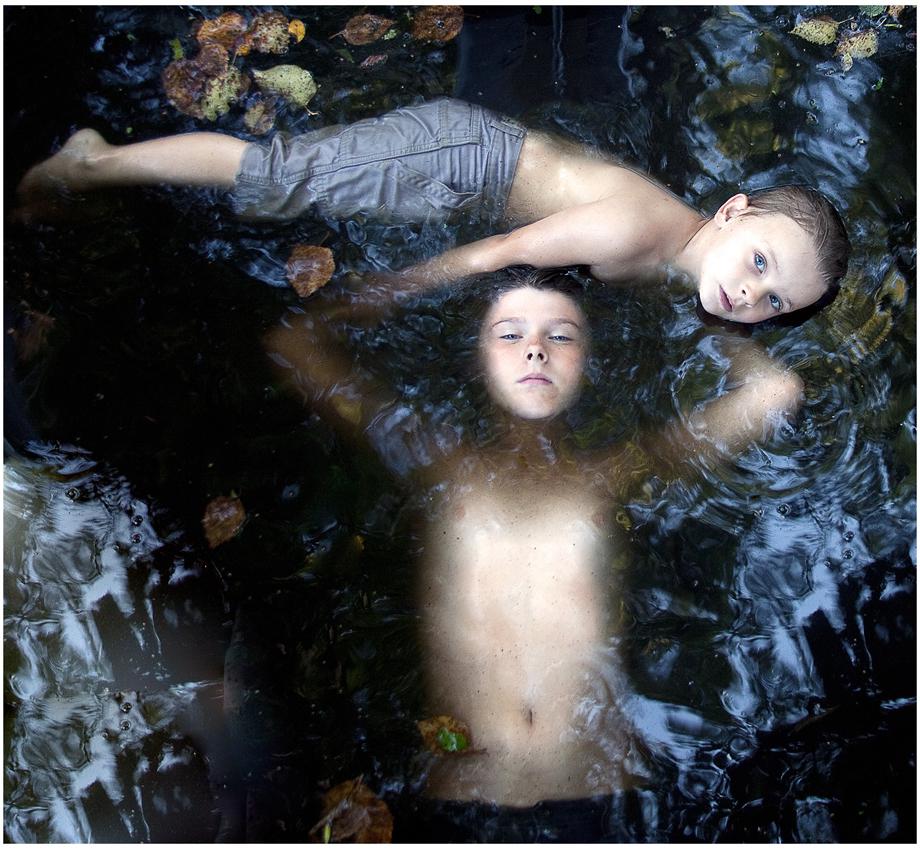 Wendy Sacks' photography is as intense as her life story.
Around the time that Sacks was a 36-year-old doctor, she was diagnosed with a connective tissue disease that manifested as arthritis and caused her joints to become inflamed. She needed a double hip replacement, but doctors were against performing it because they were unsure how long the replacement hips would last considering her young age. Over the next 11 years, Sacks was forced to live with what were described as 86-year-old hips and spent time in a wheelchair while she suffered tremendous pain.
Originally a pediatric emergency medicine physician by training, Sacks was able to get her first hip replacement at 47, followed four years later by the second, along with reconstruction on both shoulders and her right wrist.
Sacks said she had trouble with everyday activities and needed the assistance of an occupational therapist who taught her how to figure out the most basic daily functions, including opening the door of a refrigerator. During this period, Sacks would take baths; sometimes she found it easier to convince her daughter to take one by bringing her in as well. "It was both fun and therapeutic," Sacks said about spending time in the water. "And when I went in with my daughter, I brought in my camera."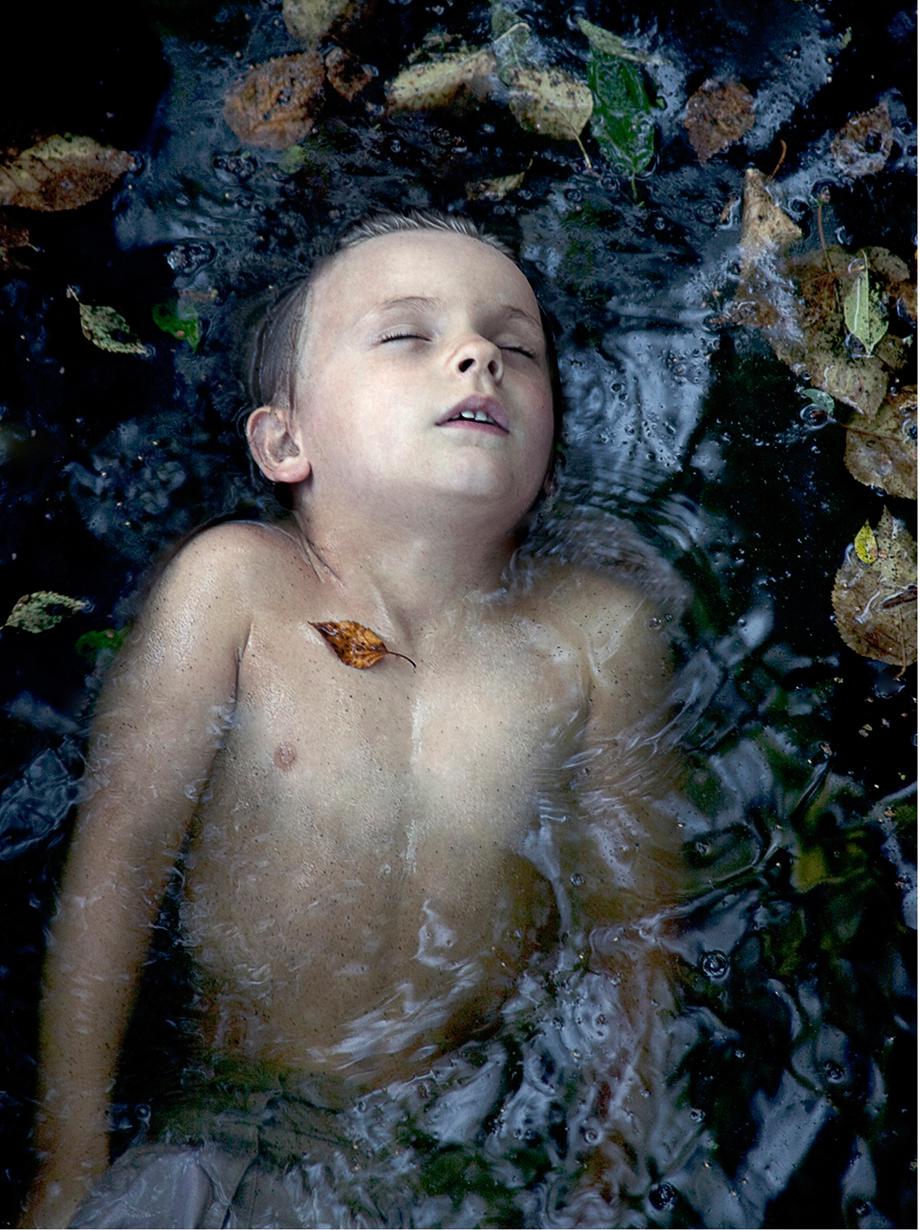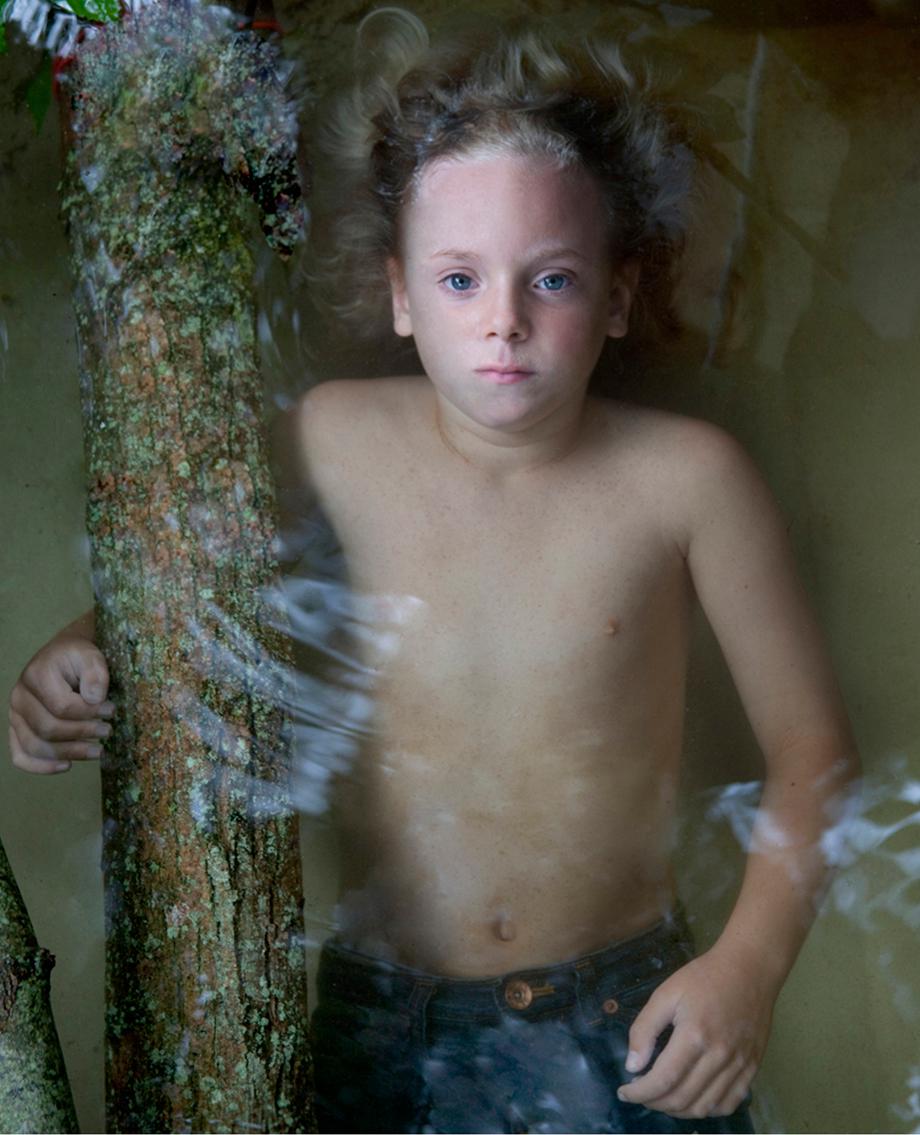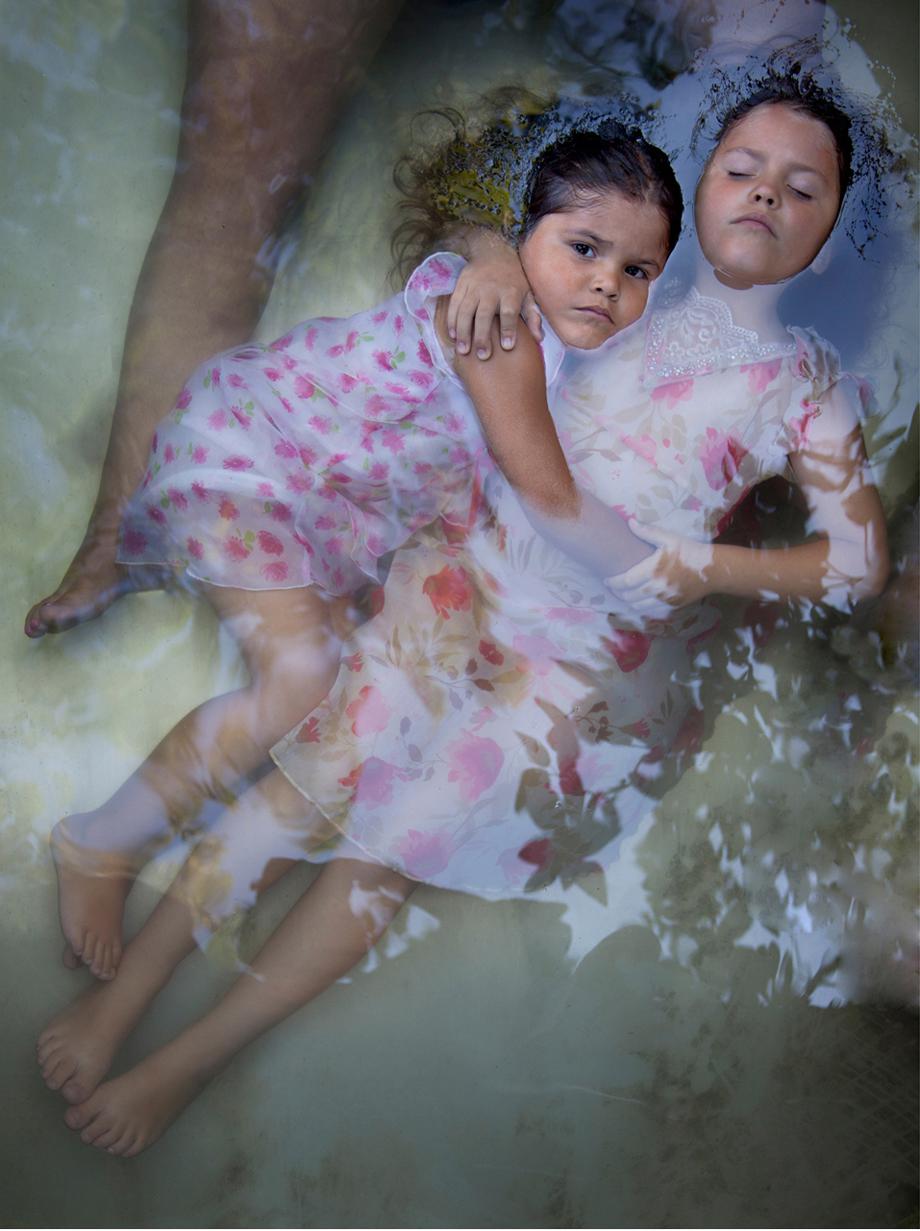 Like many parents with young children, Sacks had been documenting her kids from the time they were born; her images, however, were seen in a different light.
"My friends would ask me if I would photograph their kids, and I told them the only reason my pictures were good was because I loved my children," Sacks said with a laugh. But friends weren't buying it, and the more images she took, the more she was asked to take pictures of other people's children. She decided to try it out "and then people would say, 'You aren't charging enough,' and I kind of evolved into a photographer."
Early in 2010, Sacks was asked to join a local artists' group, though she said she never felt like an artist. Encouraged by a member of the group to attend a portfolio review to show her work, Sacks went to Fotofest in Houston in March 2010 with images that are part of her series "Immersed in Living Water."
She caught the attention of some big names in the industry, found herself in LensWork magazine, and was asked to contribute her work to the 14th annual Friends of Friends Photography Auction, a charity organized by Friends Without a Border that benefited a children's hospital in Cambodia. The auction also included work by Irving Penn and Robert Mapplethorpe.
Part of the way Sacks attributes her work's evolution is through the spaces in which she photographs her subjects. Initially she took the pictures in the bathtub in her home. She soon found as she went from photographing one child to three children that she needed more space to create the images—meaning larger tanks in which to submerge her subjects.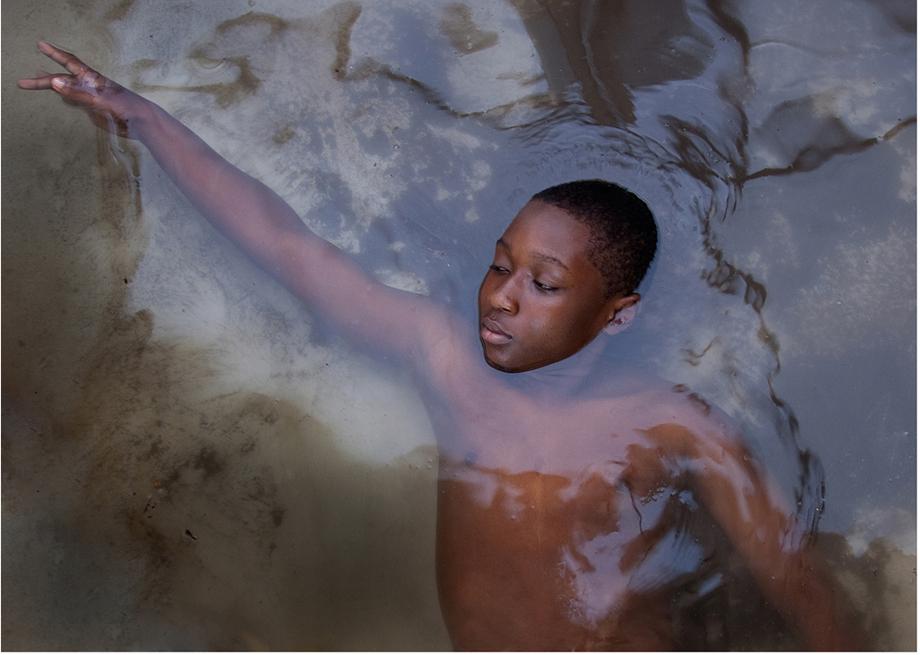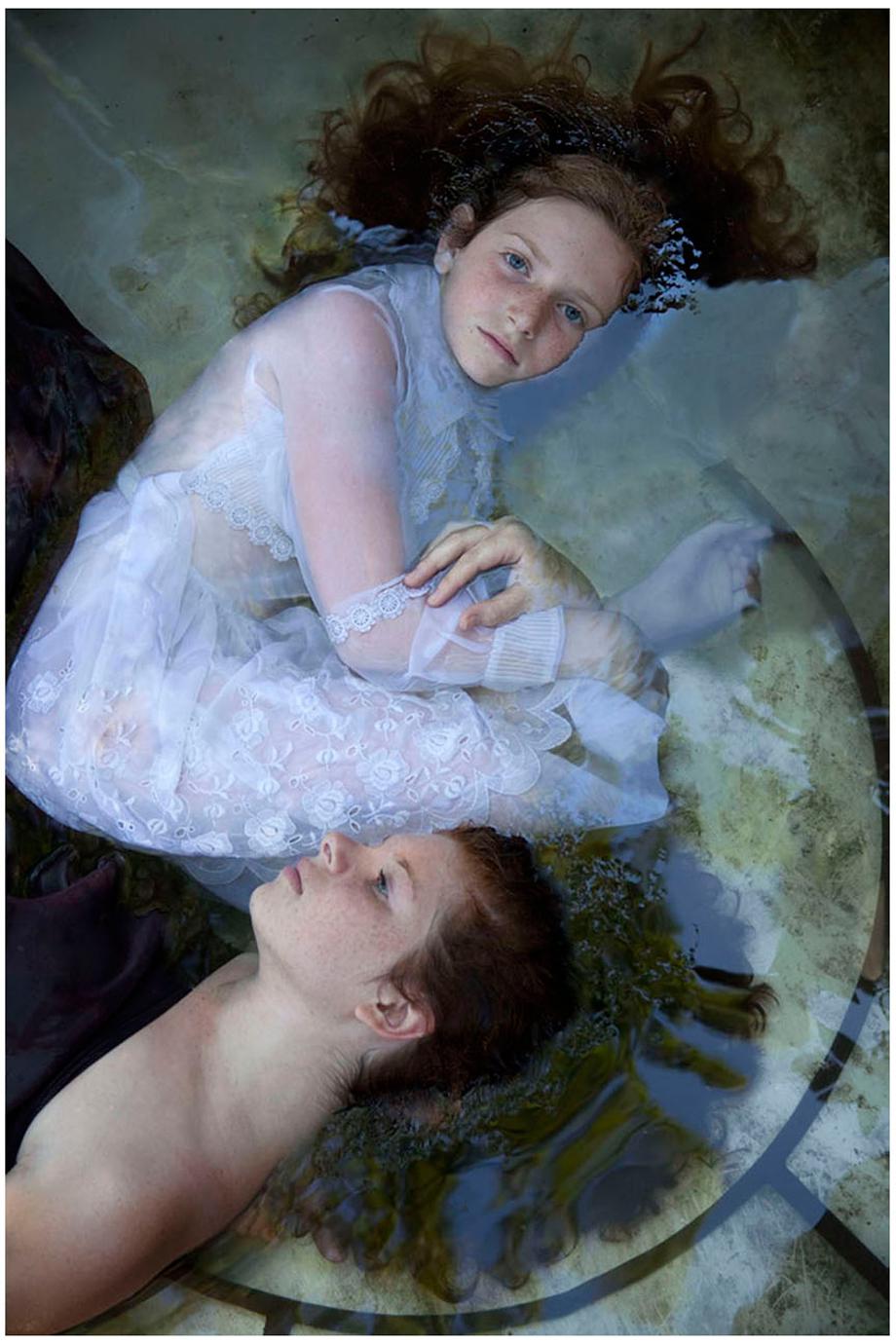 Sacks said working on the portraits is emotionally draining for her, noting that she would often either fall asleep or cry after making an image. She attributes her talent partly to having a mother who was an artist and a father who was a doctor. "All my life I looked at everything, even medicine, with an artistic eye. And I knew I did that, and I had studied anatomy my whole life—I grew up with my father's anatomy books—and I loved them, and I can see that in my work," she said.
Sacks said while working as a physician, she often carried her camera around to document ill patients. Though she used the images for teaching, photography helped her deal with the "wave of despair, which can be overwhelming." Working as a photographer outside of medicine brought back many of those memories. "The photographs came about subconsciously," Sacks said. "When I looked through the camera lens, I remembered the children I had seen [as patients] in medicine, the ones who I had seen who were born, sick, some who had died on my watch."
For Sacks, working with water is as simple as working in nature, equating it to any natural element photographers choose to include in their work. She also doesn't feel the need to talk about how she creates her images.
"It's not about how I express myself. I could have discovered clay or crayons or paint," Sacks explained. "Anything to describe what I saw through the lens when I got into the tub with my daughter."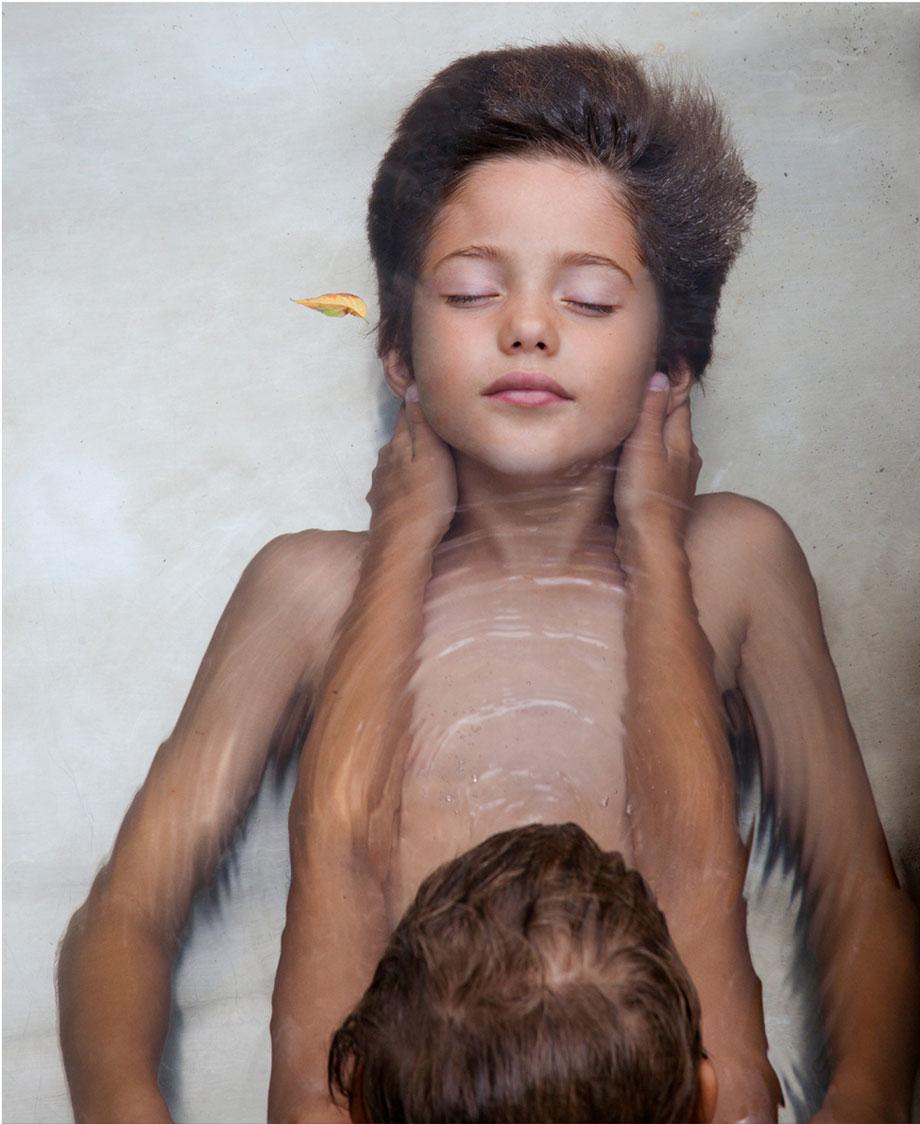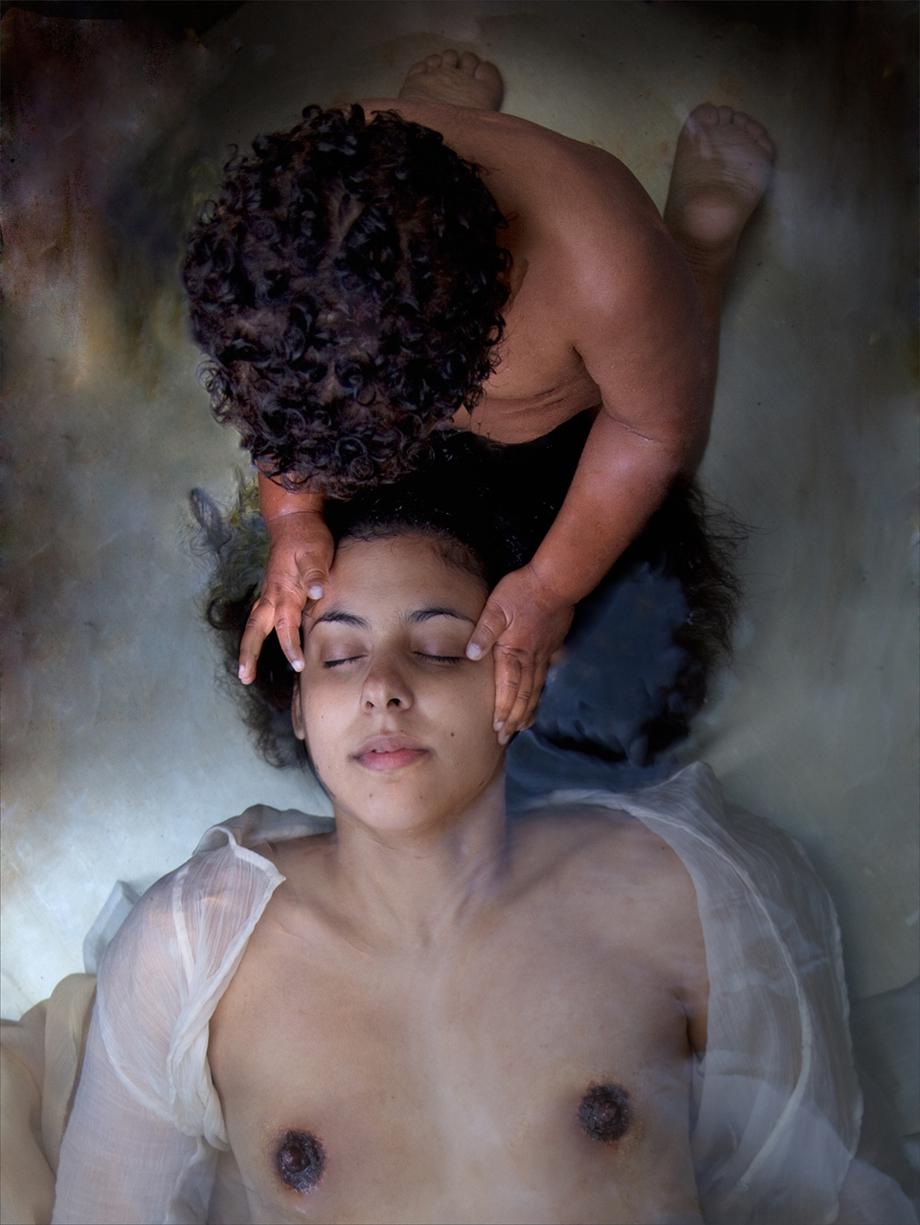 ---