Photographer Mike Mandel creates playful, trippy images that combine everyday activities with bursts of color and light that track his subjects' motions. For his project and subsequent book, Making Good Time, which took the better part of the 1980s to complete, Mandel plays off of Frank and Lillian Gilbreth's efficiency motion studies from the early 1900s. The Gilbreths' purpose for creating the images was to analyze and refine workers' movements to streamline productivity. They captured these motions in a still image they called the chronocyclegraph by attaching pulsing lights to the workers' hands and making 3-D, time-lapse images. The Gilbreths' intent was to improve the lives of workers by reducing waste and fatigue on the job. In fact, their findings were also used by the military and in hospitals to maximize worker potential. 
Mandel's project tracks movement in a similar way but is far more lighthearted. As Mandel says in the introduction to his book, he wants to " … completely reevaluate day-to-day life, distorting the Gilbreth imperative to suit my needs: More waste=more fun." Via email, Mandel wrote about his intention: "I am not at all interested in efficiency or 'making good time.' I am interested in having a good time … I think the essence of this work was to make fun of this obsession with efficiency is an effort to re-humanize our experiences of everyday life.
Mandel tracked a variety of daily household movements: unloading a refrigerator, watching TV, making piles of sandwiches. He also tracked a few less-common movements like break dancing. In his version of the Gilbreths' chronocyclegraph, Mandel used bicycle lamps that a computer-engineer friend made blink 20 times per second. He painted the lights with translucent hobby paints in order to differentiate movements created with the right and left hands. He also visited several robotics research facilities, where he recorded robots performing random actions, such as lighting Hanukkah candles.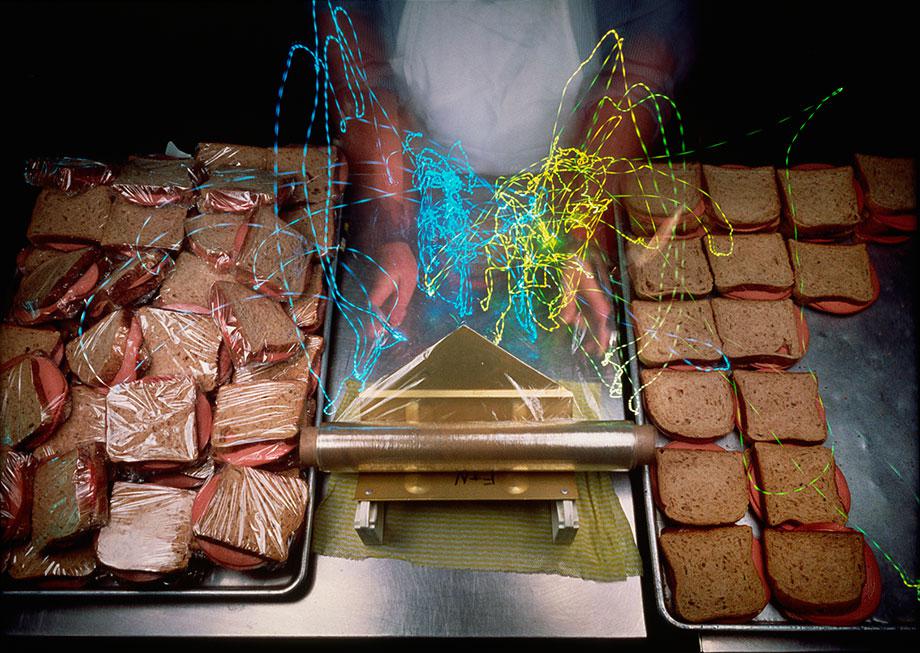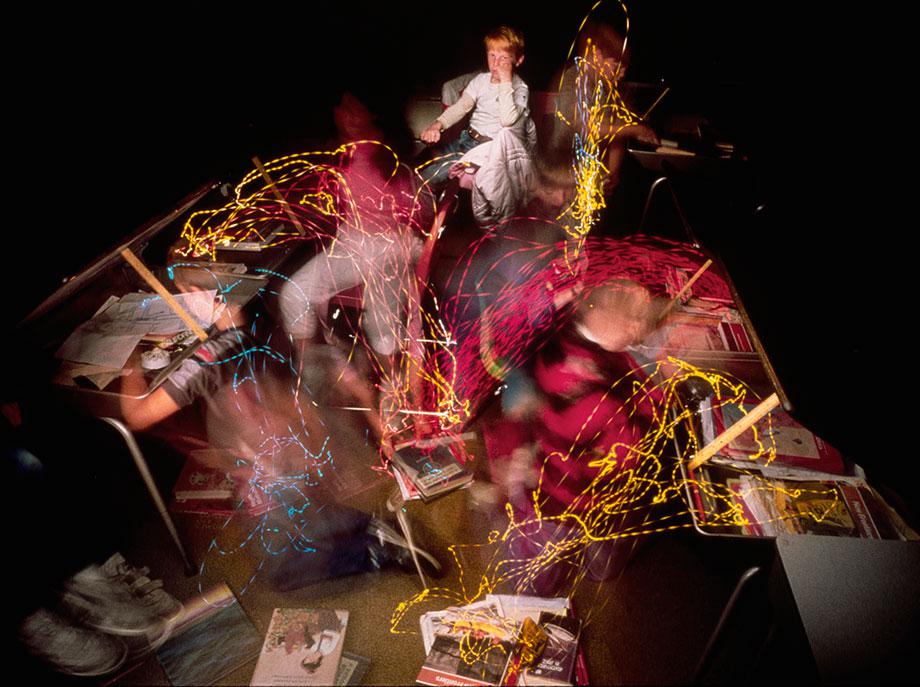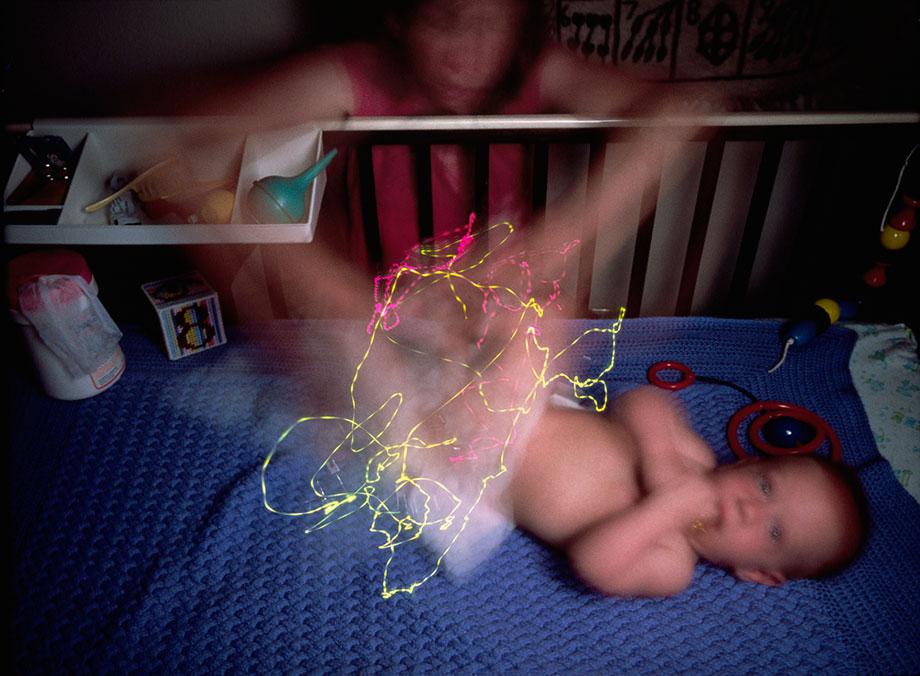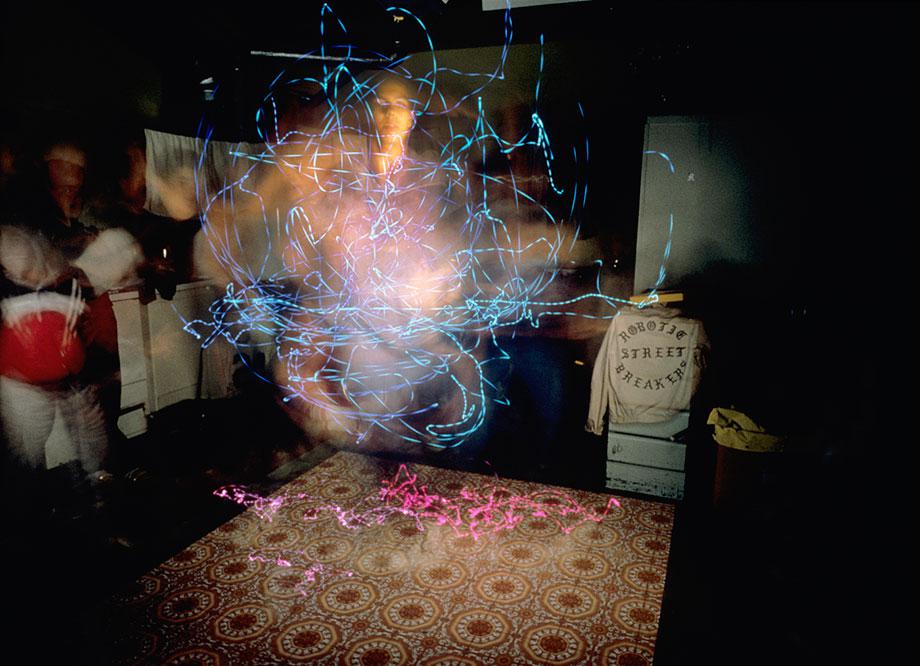 Via phone, Mandel spoke of his desire, with this and other projects, to return to a lack of control over time: "In this project I have accessed the [Gilbreth] archive … to identify images they made that have an aesthetic quality that I believe undermines their project of efficiency. Much of my work is based on … recontextualizing images so their meaning is changed."
Mandel is currently at work on a project with Chantal Zakari relating to the Watertown, Mass., manhunt of Dzhokhar Tsarnaev after the Boston Marathon bombing.