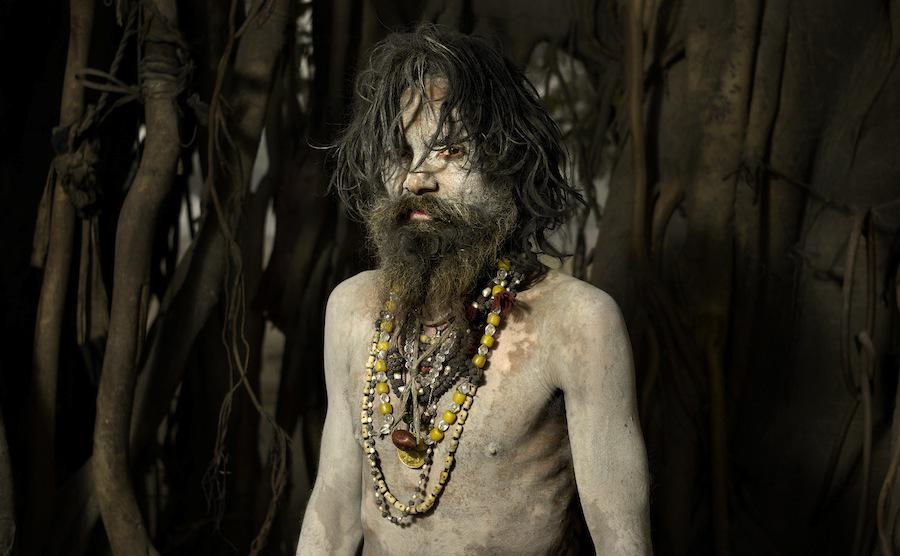 The ascetic Hindu holy men known as sadhus are difficult to track down. But once you come across one, it's hard to miss him.
While their dress varies according to their various religious allegiances, sadhus are spectacular-looking individuals. Many wear ochre-colored or white robes, while some go partially or completely naked. Some cover their bodies in color to show allegiance to a particular sect. Some sadhus shave their heads, while others let their hair grow into long, twisted knots.
Photographer Ken Hermann said the sadhus had long captured his interest on trips through India and Nepal. "They awoke my curiosity with their way of life and of course their appearance," Hermann said via email.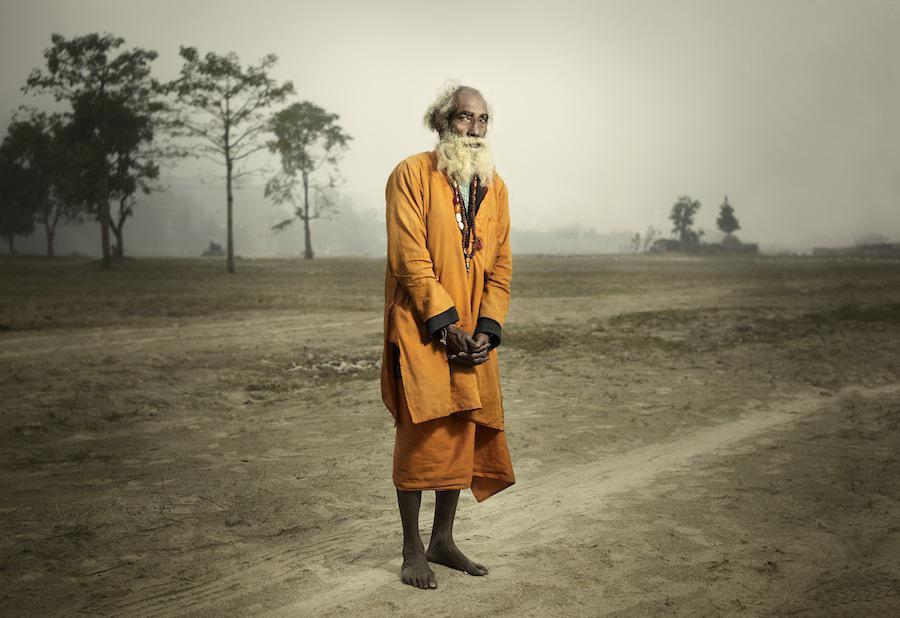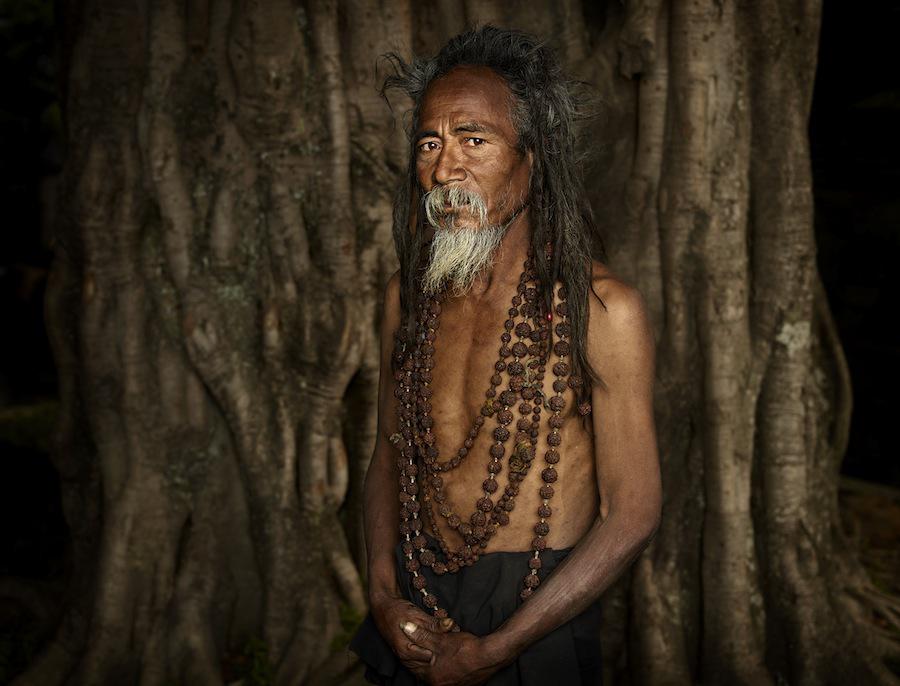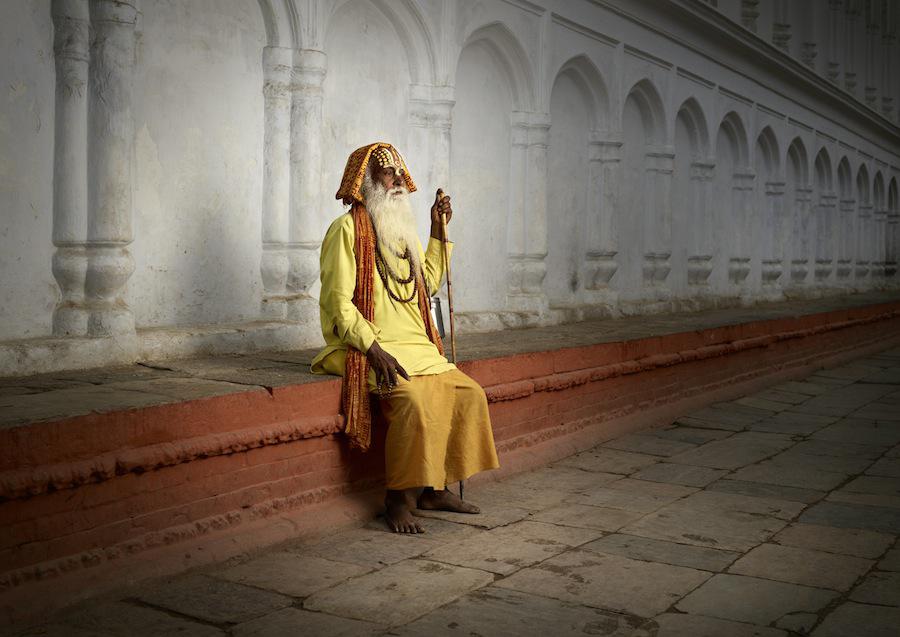 Sadhus leave behind all material and sexual attachments to live a life devoted to their spiritual practice. They keep only a few possessions, including a staff, a water pot, and an alms bowl, and they rely on the charity of others to survive. Some live in monasteries, but many live largely in isolation in remote caves, huts, and forests. There are millions across South Asia. 

With the help of a local guide, Hermann was able to meet and photograph many of these men over the course of several weeks. He met some of the sadhus at Kumbh Mela, the mass Hindu pilgrimage, and others were at temples where they sometimes congregate.      

"My idea behind the portraits was to capture the beauty of the sadhus. I wanted the holy men to stand out from the big crowds of the pilgrims and tourists you most often find at these sacred places," Hermann said.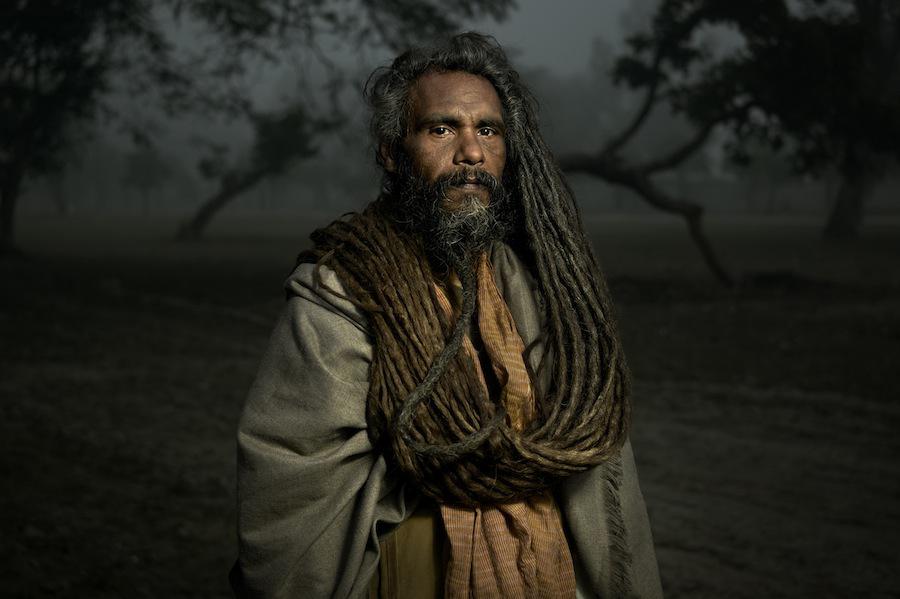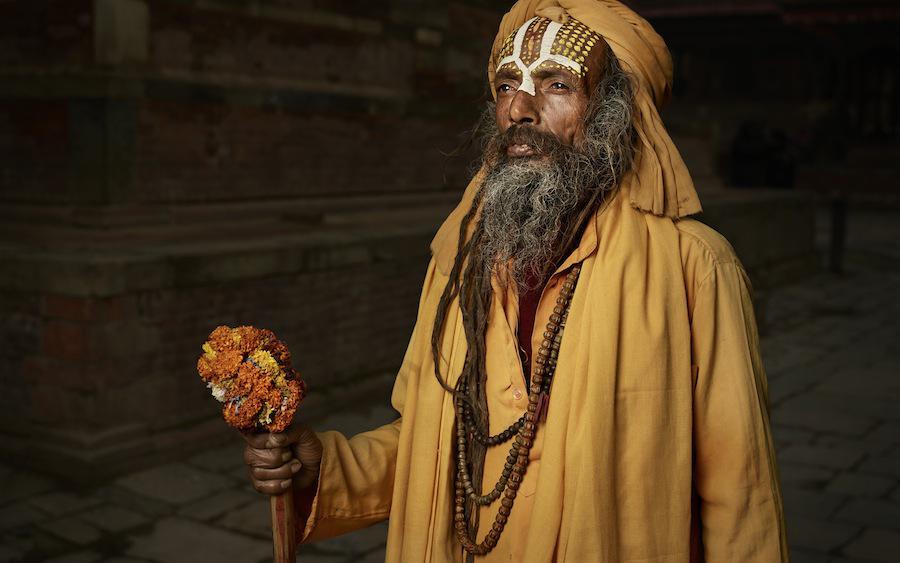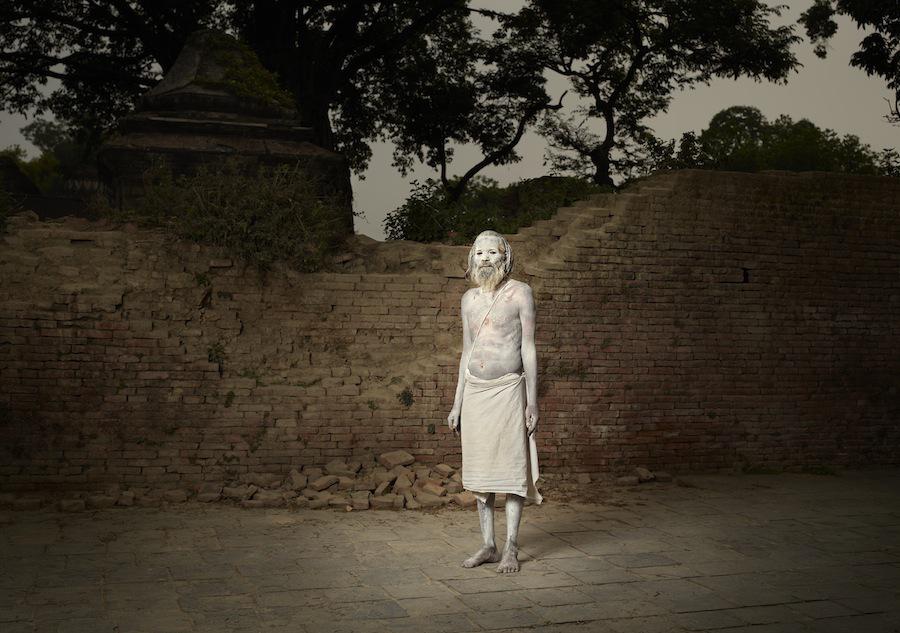 Though the sadhus were elusive, Hermann said they didn't mind having their photos taken. Still, there were some challenges getting the shoots together. "They just had a hard time understanding the project and that I wanted them on specific locations and at a specific time of day," Hermann said. In his experience, he added, "They smoke a lot of marijuana and sometimes they forgot to show up."
Hermann said he used studio lights to give the portraits power and simplicity and to emphasize the spirituality of the sadhus. "I wanted to provide the images with a kind of unreal and almost supernatural look that emphasizes the sadhus' place in the world—a place closer to God," Hermann said.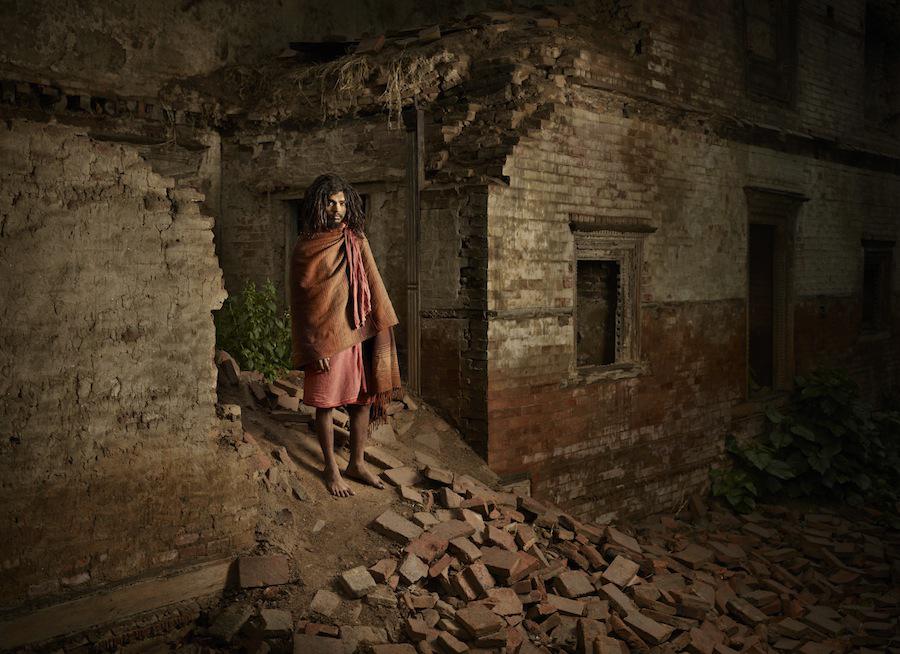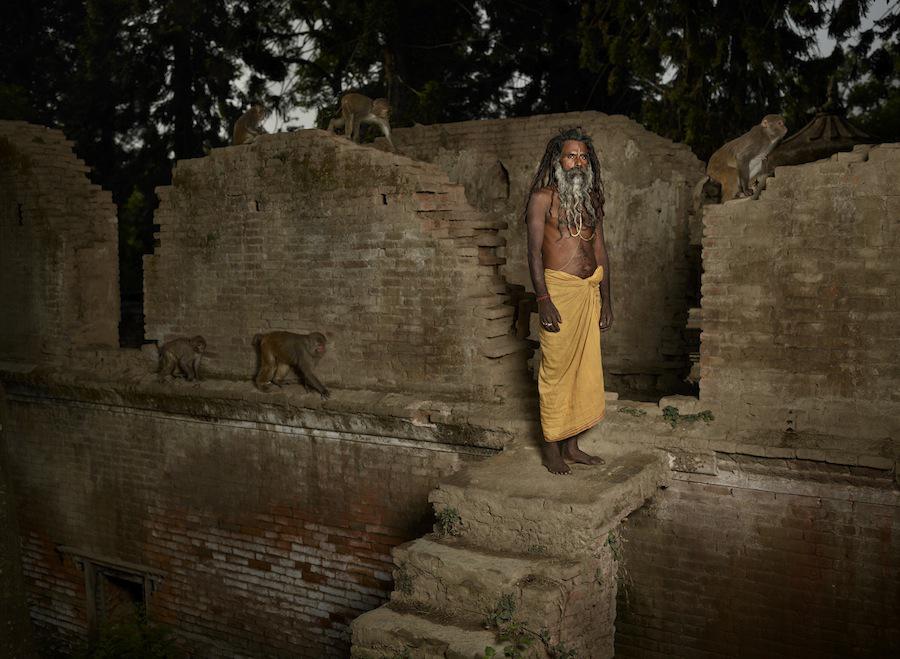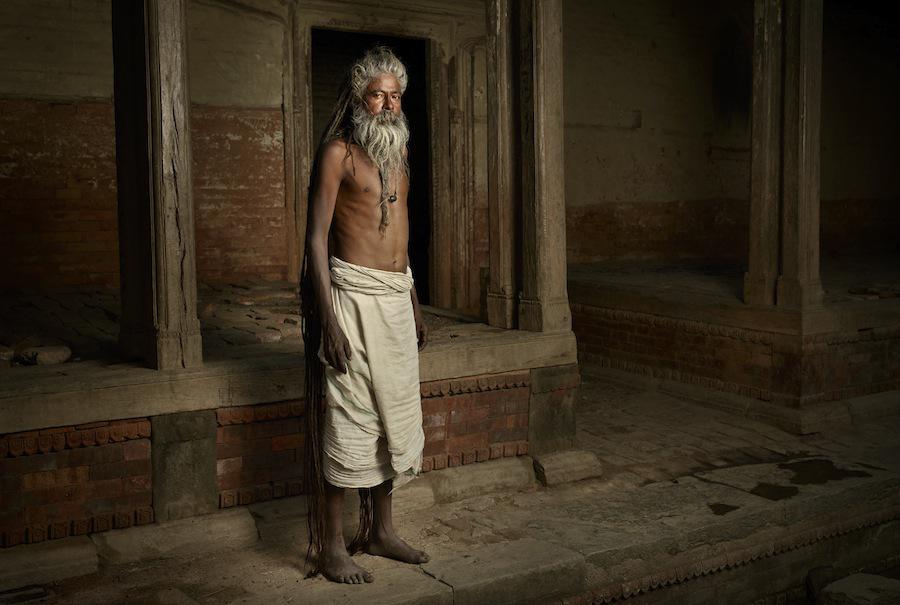 ---