When Texas native George Tate arrived in Los Angeles for the first time in the early 1950s as a student at the Art Center School of Photography, he felt he'd found a place where he truly belonged. As he described it, Southern California seemed like a modern-day Babylon.
"I think what he found here was like-minded people," said the late photographer's son, Greg Tate. "Texas was literally a cow town in the '50s. He landed in L.A. and he said, 'Now I feel at home.' "
After his education, George Tate worked as a freelance photojournalist, pursuing the stories and subjects that captured his interest. According to his son, Tate was drawn to things that were at once foreign and attractive to him: the beach, the sun, and the health-and-fitness scene that was just starting to catch fire in Southern California.
He spent a lot of time at Muscle Beach at the base of the Santa Monica Pier, where men and women were practicing adagio, a type of acrobatic performance requiring strength, balance, and coordination.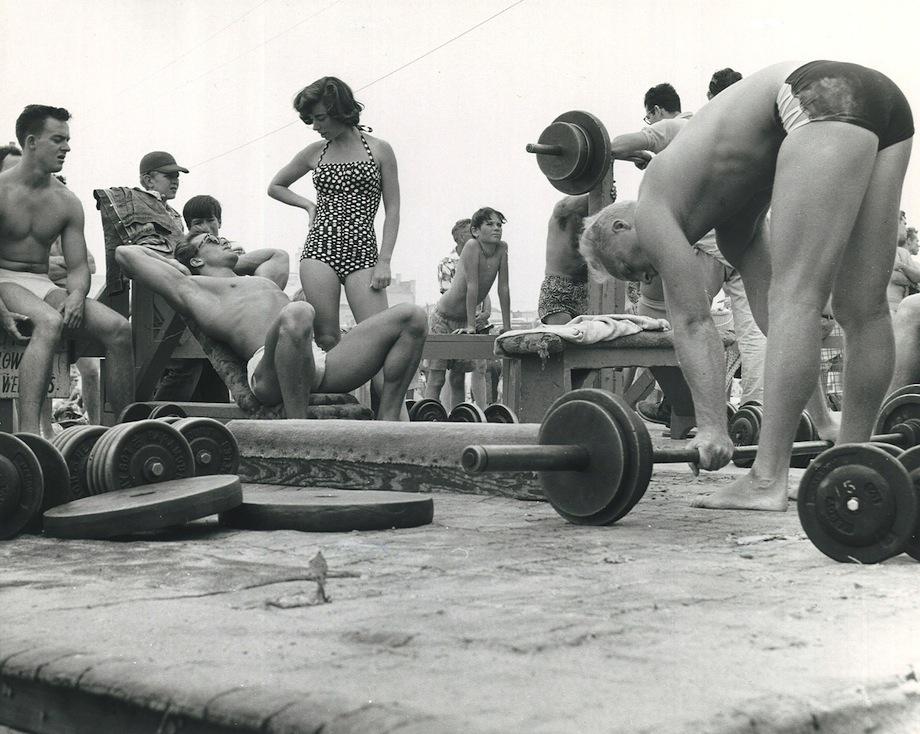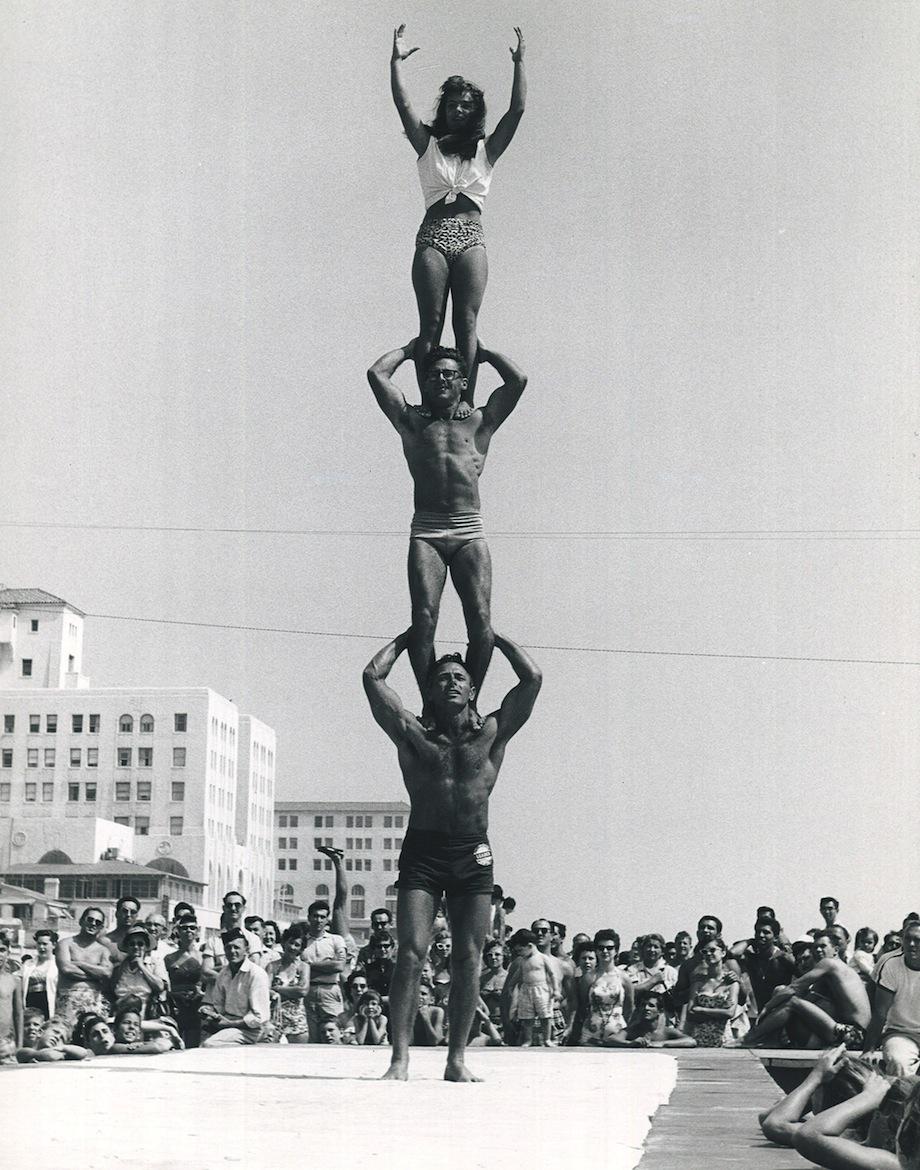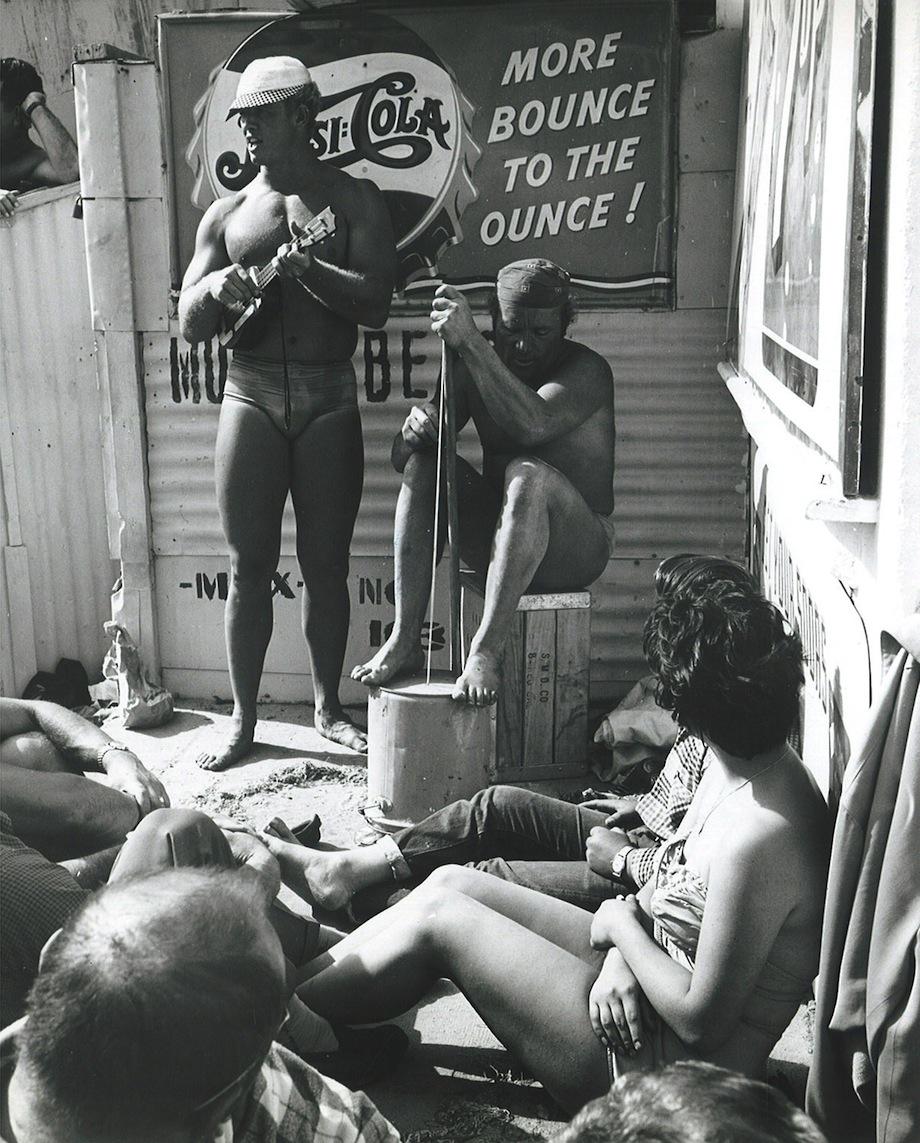 He also explored street photography, showing the everyday personalities of the city set against sidewalks, coffee shops, and stores. Greg Tate said his father shot with a Rollei camera resting on his chest, which helped him capture genuine moments undetected.
"He shot a lot of crowd stuff, and he'd capture the one or two anomalies in it that would make the photo," Tate said.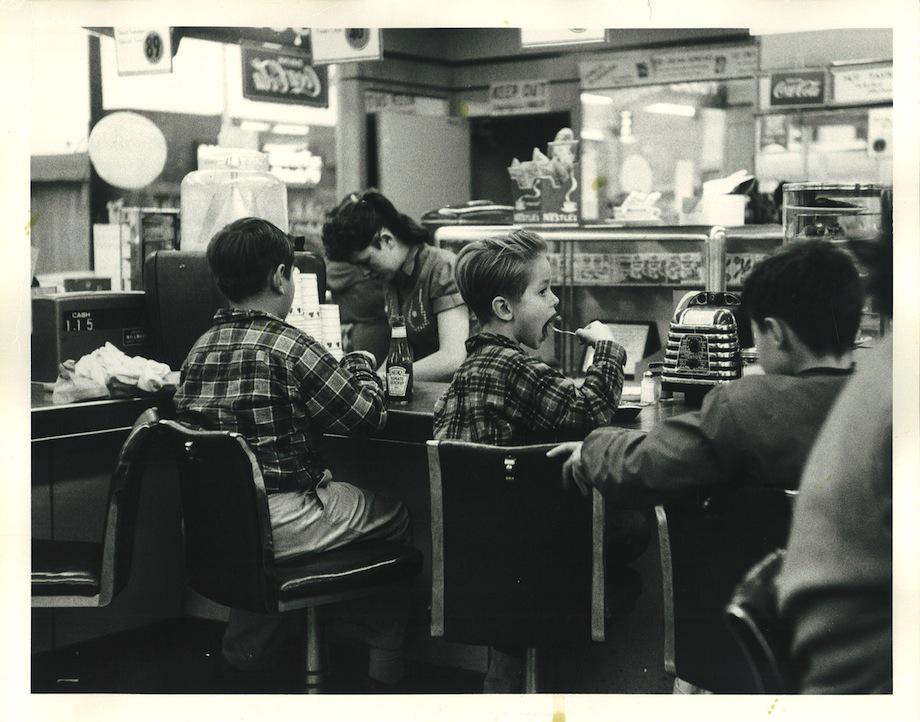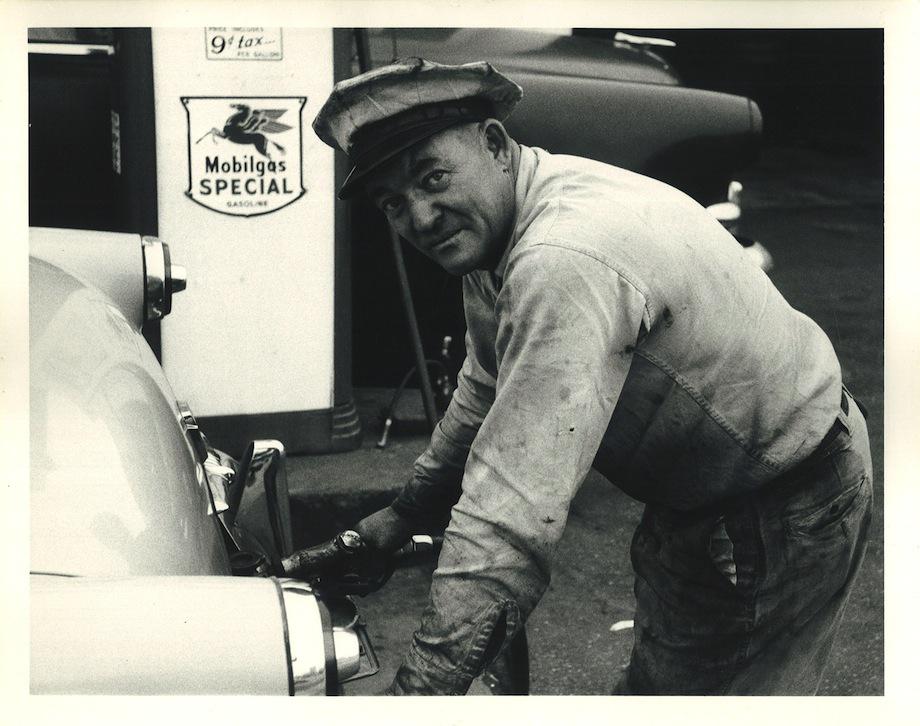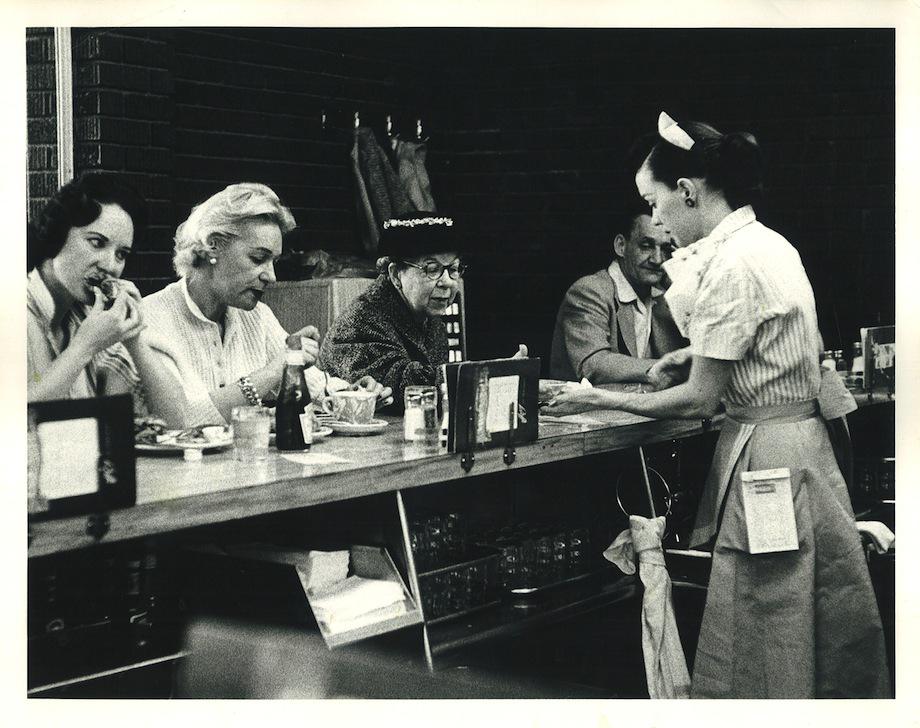 One of George Tate's most popular series, taken in the 1960s at the Venice Surfestival Beauty Pageant, zooms in on the fears and hopes of the contestants before they took the stage. 
"It shows everything—the bodies, the interests of the people, the emotions," Greg Tate said. "It's a simple little beauty contest, but he gets right next to them."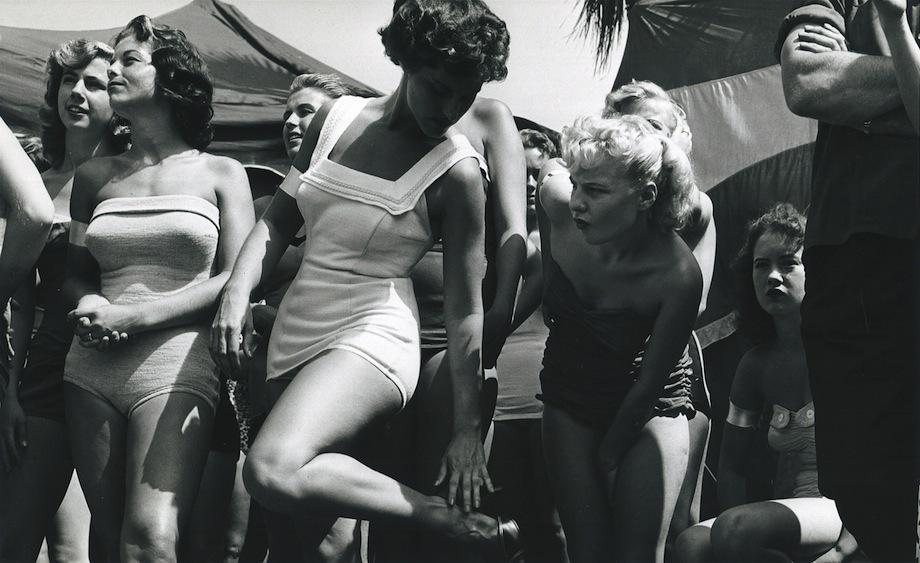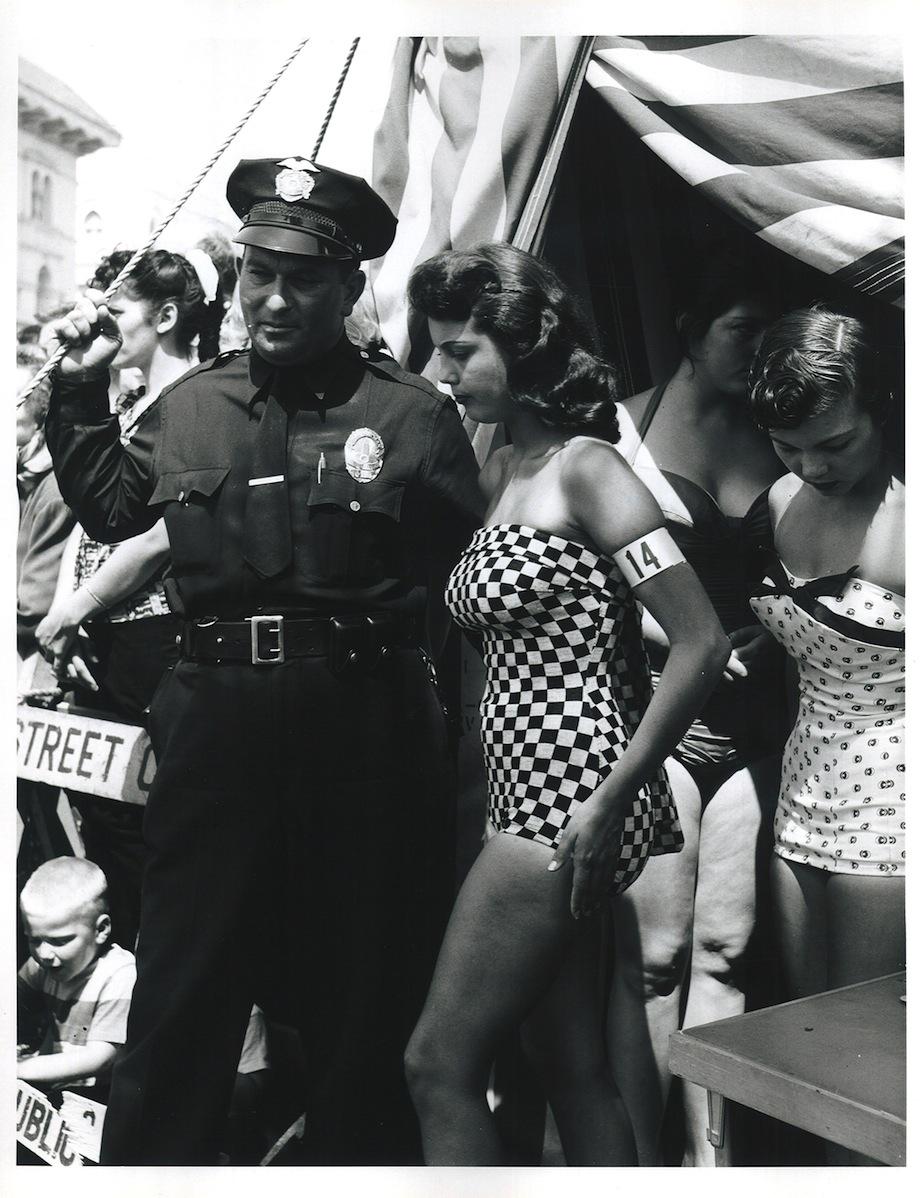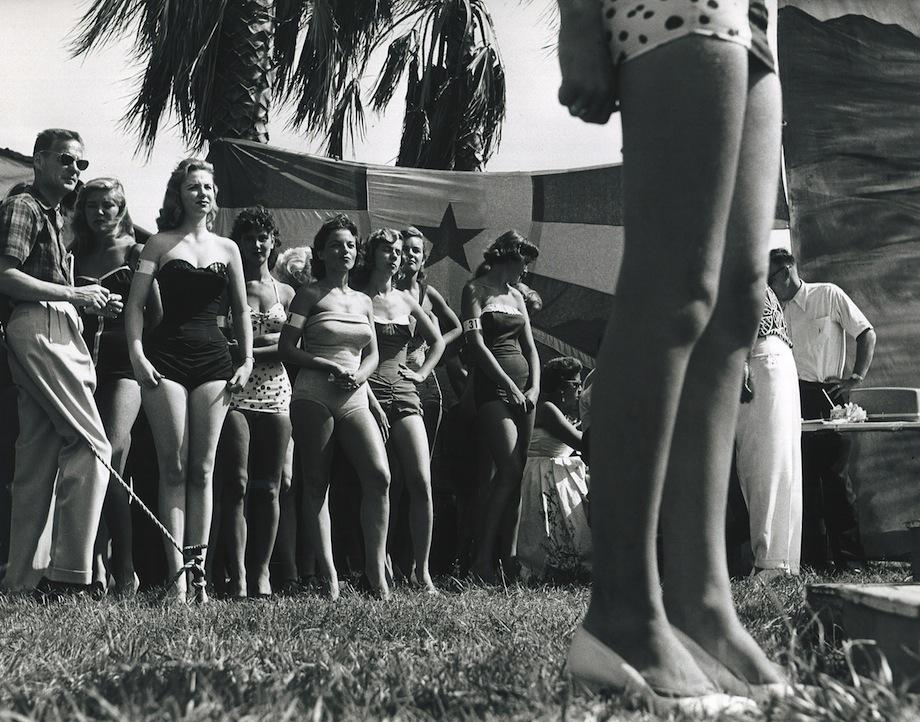 In the course of George Tate's long editorial and commercial career, the focus of his work varied. He shot models and actors, gas stations and car washes. But Greg Tate said that no matter what his father was shooting, his human subjects always fascinated him.
" 'People are the most interesting things to look at,' he'd say. So that's what he shot," Tate said.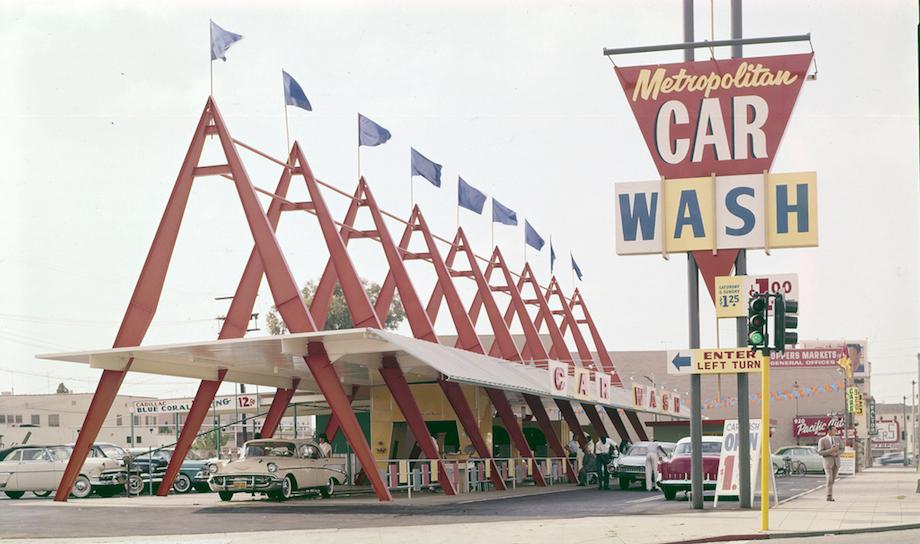 Tate said that although his father had enough commercial success to support his family, he never pushed to have his work seen in shows or exhibitions during his lifetime.
"Like a lot of artistic people, he was just not a self-promoter in that way," Tate said. "My mom worked in the office. Dad was a little more of a bohemian."
With his son's help, George Tate's work is only now starting to receive attention for its artistic and historical value. Some of it is being housed at the Santa Monica History Museum, and a display will be on view at the Craig Krull Gallery in Santa Monica, Calif., through Aug. 31.