Fruitvale Station, directed by Ryan Coogler, portrays the last day in the life of Oscar Grant, a 22-year-old who was shot and killed by a Bay Area Rapid Transit (BART) police officer named Johannes Mehserle in Oakland early on New Year's Day in 2009. The film eschews the incident's considerable aftermath—protests, trials, and so on—and focuses on Grant himself, played by Michael B. Jordan, and the details of that day. But given what happened to Grant, and the angry debates that followed, those details are fraught with emotional and political resonance. Viewers are likely to leave the film asking, "Is that what really happened?" This is perhaps even more the case given that some moments seem almost too poignant to be true: Grant spends much of the film preparing for his mother's birthday celebration; at one point, he befriends a stray dog.
So how accurate is the movie? Coogler worked closely with public records, news stories, and Grant's family to piece together the events he put on film, and most of what we see is true to those events insofar as we can be sure of them. The film does take creative license with a few minor characters and scenes, however—and the names of some key players (mostly, those apart from Grant who were present at the shooting) are changed. Below is an attempt to sort the bulk of facts from the occasional fiction. Spoilers follow.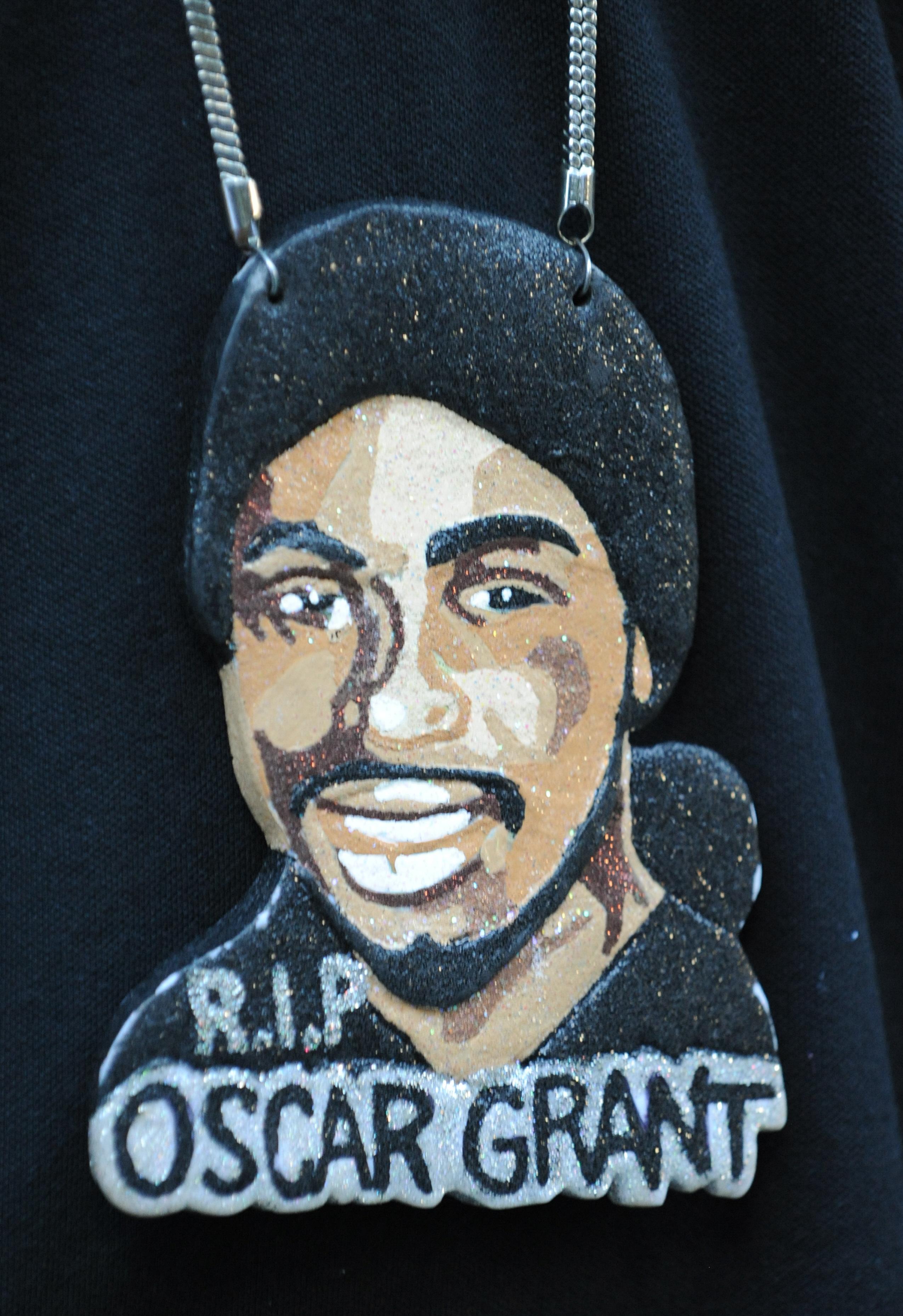 Oscar's Past
Coogler, himself an Oakland native, has said that during the trial that followed the shooting, "Oscar was either cast as a saint who had never done anything wrong in his life, or he was painted as a monster who got what he deserved that night," and that he hopes the film will restore Grant's "humanity." The movie thus attempts to portray both the good and the not-so-good about the slain young man. In a flashback, Oscar is seen in jail, being visited by his mother (Octavia Spencer). The script doesn't explain why he's there, though viewers can infer it's for a drug-related offense, as Oscar is shown to be still somewhat involved in selling drugs.
Grant had been arrested five times between the ages of 18 and the time of his death, and spent around two years total in jail. On one occasion, he gave a sworn statement to police that he was selling ecstasy to a few regular customers. His family has said that prior to his death Grant was beginning to think seriously about changing his life for the better; his girlfriend, Sophina Mesa (Melonie Diaz), with whom he had a four-year-old daughter, said that two days before his death they talked about getting their own place together and moving away from their hometown. Grant was apparently planning to attend barber school, having learned how to cut his fellow inmates' hair.
Those barber school plans are not mentioned in Fruitvale Station. Oscar, realizing he can't get his old supermarket job back, doesn't seem to have many prospects. He does have a conversation with Sophina that echoes the one Grant apparently had with his family, and we see him throw out a bag of marijuana that he had intended to sell, even though the rent is due. (It is unclear whether Grant actually disposed of his drugs in such a manner.)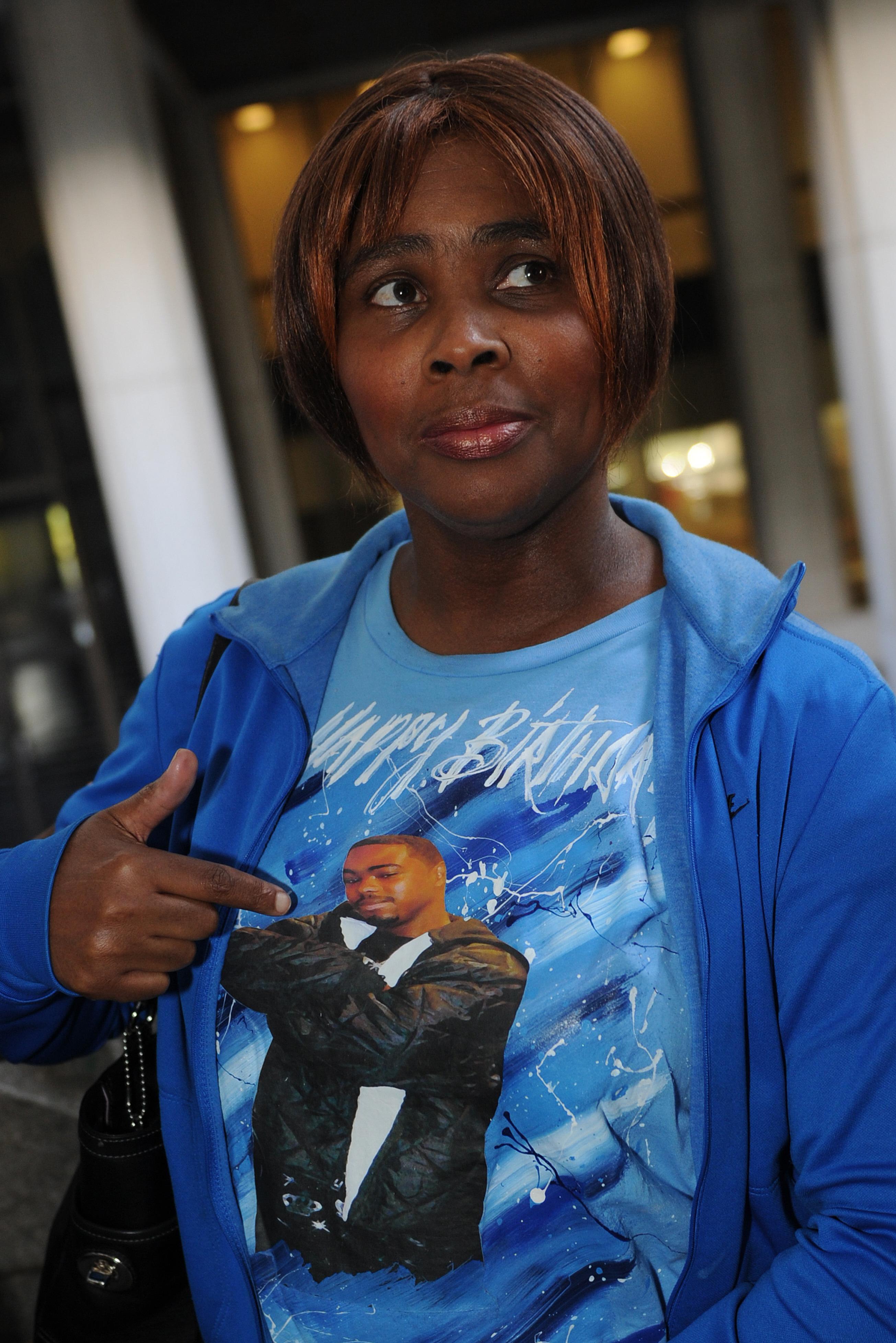 New Year's Eve
Much of the action in Fruitvale Station surrounds Oscar's mother's birthday, which may seem like a dramatic contrivance. It was, in fact, Wanda Johnson's birthday, and Grant did buy crabs that day for the gumbo that would be prepared at the party later that evening.
In the film, Oscar flirts with a young woman at the counter while he waits for the crabs; she plans to have a fish fry for a friend, and has no idea how to fry it or what kind of fish to buy. He charmingly calls up his grandmother and has her give the woman, Katie (Ahna O'Reilly), her recipe. Katie appears to be an invented character, though one who may be based on a real incident: According to his grandmother, Bonnie Johnson, Grant "called me once and said, 'Grandma, I have a customer here asking how to fix a piece of fish. I said, 'Does she want to bake it or fry it?' He wanted my secret recipe."
Other details appear to be true-to-life: Oscar's mother suggesting that he and his friends take the train into San Francisco for the festivities that evening, rather than drive; Oscar's promise to his daughter Tatiana that he'll take her to Chuck E. Cheese the next day to get pizza.
The stray dog, however, whom Oscar meets at the gas station and who then dies in his arms after getting hit by a runaway driver? That appears to be one of the few misguided creative liberties that Coogler took. Coogler has defended the scene as a real-life occurrence, though one that happened to Coogler's own younger brother, not to Oscar Grant. Coogler used the incident from his brother's life, he says, to fill in a gap in Oscar's day that he was not able to account for.
Grant hoped to own a pit bull one day, and the director has compared the dog breed to black males. "You never hear about a pit bull doing anything good in the media," he told the Huffington Post. "In many ways, pit bulls are like young African-American males. Whenever you see us in the news, it's for getting shot and killed or shooting and killing somebody—for being a stereotype."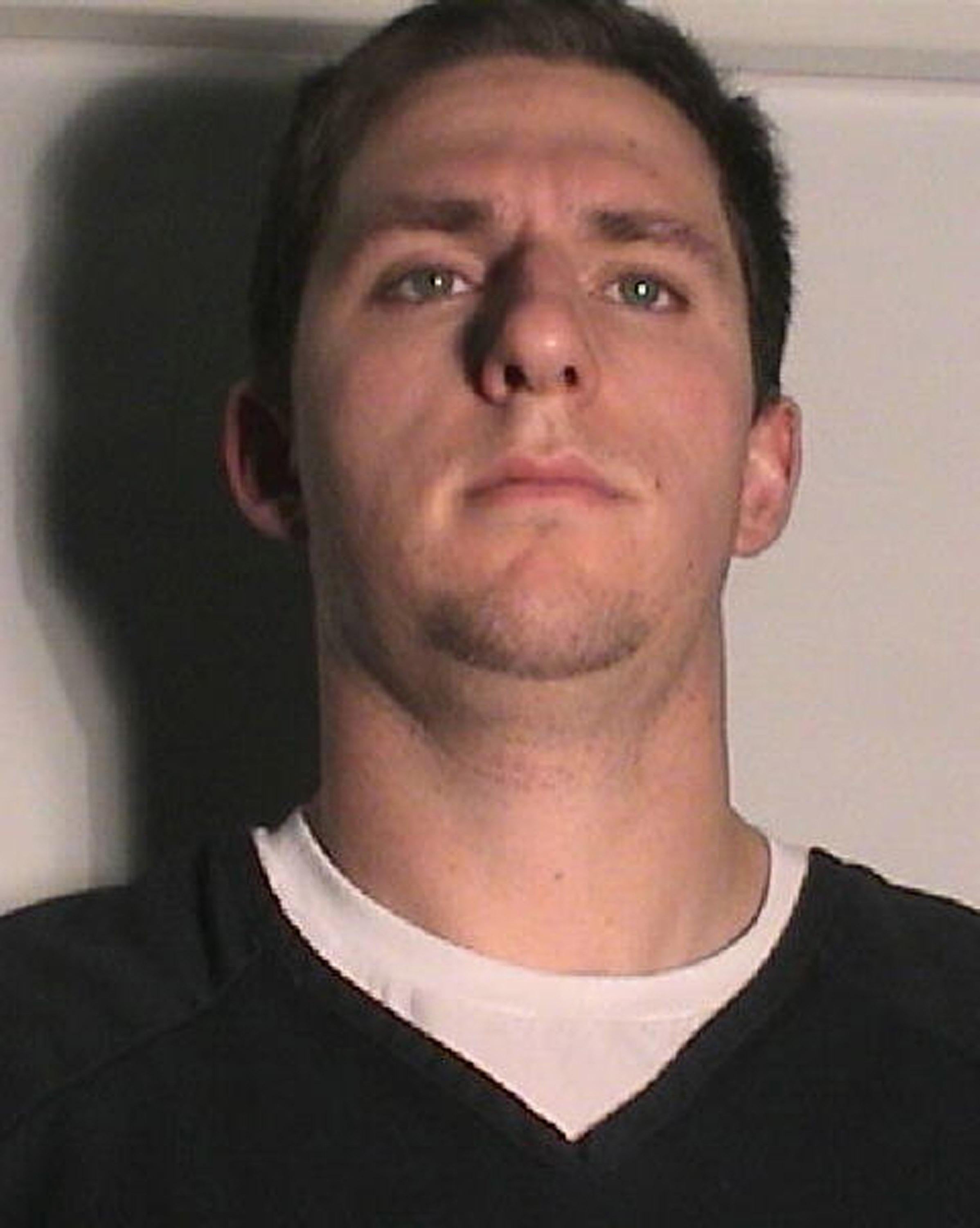 The Shooting
What exactly transpired in the few minutes on the train platform before Oscar Grant was shot is disputed by people present that night, despite the many cellphone cameras that recorded the incident from multiple angles. This is partly because the BART officers on the scene failed to take any eyewitness accounts, sending the train ahead to its next destination after Grant was shot, and "made little effort," according to the San Francisco Chronicle, to follow up with passengers afterward. "None of the seven officers at Fruitvale radioed that an officer-involved shooting had taken place," the Chronicle notes. "Supervisors sent to the Fruitvale Station initially were in the dark, while officers at stations down the line did not know to expect a train full of witnesses."
Coogler hews closely to various accounts of the shooting and takes little dramatic license in depicting it. (BART granted Coogler permission to shoot the scene on the same platform where it happened.) In court documents filed by the Superior Court in August 2009, one witness on the train claimed that Grant and another man—later identified as David Horowitch, who knew Grant when they were both inmates in jail—were in "nothing more than a wrestling match" after someone made a comment about Horowitch's son. The same witness said that he and his friends helped break up the fight. Another passenger also saw Grant and Horowitch fighting, but said that there were as many as "10-12 black males" involved overall. Horowitch himself claimed he wasn't involved in a fight with Grant that night.
In Fruitvale Station, the Horowitch character, called Daniel Cale (Joey Oglesby), is introduced briefly in the flashback scene of Oscar in jail; during his mother's visit, the two get into a shouting match after Cale makes a disparaging remark, setting the stage for their later scuffle on the train. (It is unclear whether Horowitch ever made such a remark to Grant while the two were in jail.) Katie, the semi-fictional woman from the supermarket, also comes full circle: In another apparent addition to the narrative, she recognizes Oscar as he passes along the crowded car and calls out his name, leading Cale to notice him and instigate the fight.
At Fruitvale, Grant's group got off the train—including his girlfriend, Mesa, who went ahead downstairs to wait for them. The officers who arrived on the scene first, Tony Pirone and Marysol Domenici, rounded up Grant and four of his friends. Several witnesses testified that Pirone was abrasive, cursing and using excessive force on the young men—and one of the officers, called Caruso (Kevin Durand) in the film, behaves similarly. Passengers on the stopped train began to record what was going on—one witness who testified during Mehserle's trial said she took out her phone because "What I saw I thought was wrong."
Other details from the film were pulled from witnesses' videos and testimonies, including Pirone's use of the phrase "Bitch ass nigger, right?," which can be heard on some recordings. Pirone claimed he was repeating something Grant had said to him, and Coogler shows such an exchange between Oscar and Caruso. Oscar does not resist the officers in his final moments; one witness who filmed the incident (from roughly 10 feet away, reportedly), said Grant was "cooperating" and begging the officers not to shoot him as Pirone and Mehserle forced him to the ground.
The Aftermath
The movie ends a few hours after the shooting takes place, and just briefly notes the legal fallout on a title screen. Mehserle, who claimed that he meant to reach for his taser and not his gun, was eventually convicted of involuntary manslaughter, sparking further protests.* The officer was sentenced to two years minus time already served, less than the maximum possible sentence. He was released in June 2011 on parole. Pirone was fired after the incident; he was recently charged with unemployment fraud.
Grant's family filed a wrongful death suit for $50 million; in 2010, his daughter, Tatiana, received a settlement of $1.5 million to be paid out to her until her 30th birthday. The following year, a settlement was reached with Grant's mother, who received $1.3 million.
Correction, July 12, 2013: This post originally stated that Mehserle was charged with involuntary manslaughter. Mehserle was charged with murder.