Looking at Frank Hallam Day's images of recreation vehicles at night might at first seem like tranquil, peaceful images of a beloved pastime.   
Or it could represent something else.
"I see them not so much as recreation but as survival as life-support pods out there in a somewhat threatening nightscape," Day said of the artistic conceit of his series "RV Night." "They're not out there having fun so much as lurking and hiding. … It really explores the conundrum of modern man and the alienation from the natural world, and it also gets into the possibility of serious dystopia of things going really wrong and people fleeing …  from cities and hiding out in a dark and threatening world."
It should come as no surprise that Day, a longtime fan of the author Margaret Atwood, said that he was reading Atwood's Oryx and Crake and The Year of the Flood while shooting the series that became a book he titled Nocturnal. Those two Atwood speculative fiction novels deal with survivors of a biological apocalyptic event.
Day somewhat accidentally stumbled upon the series while shooting foliage in Florida. "I finished a shot and turned around 180 degrees, and I went 'Holy shit! Look at that!' and there was the RV that's on the cover of the book," he said. "I spent four years trying to do one just as good as that one; from that point on I knew what I needed to do."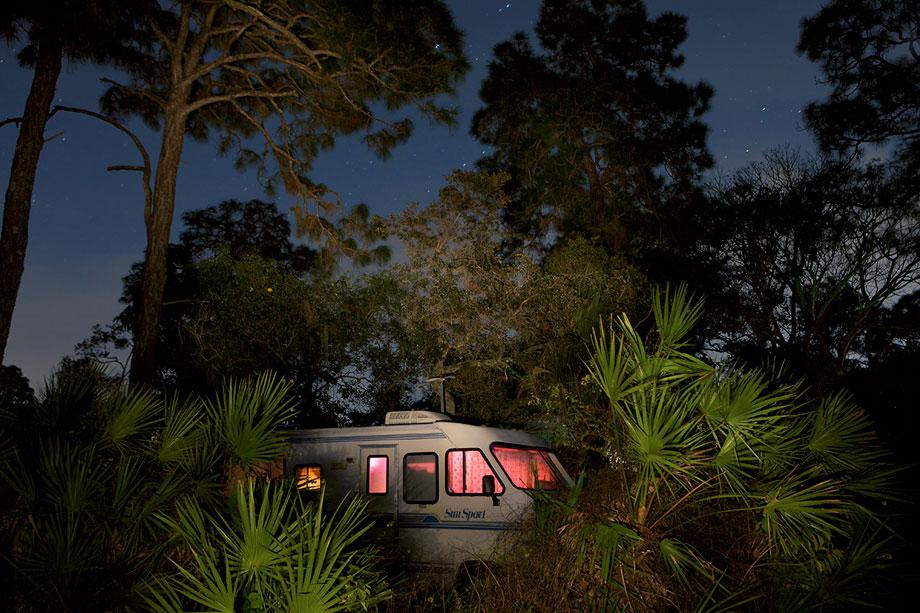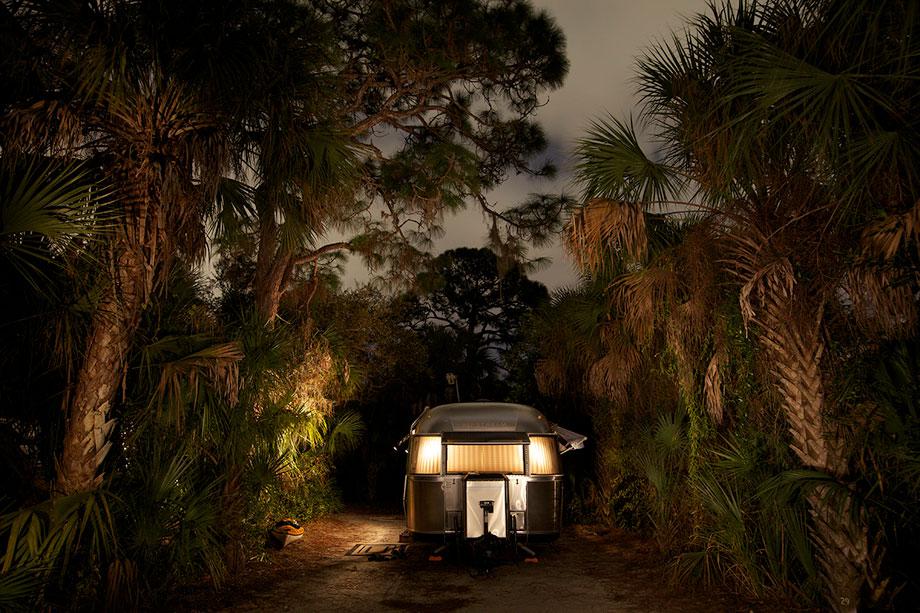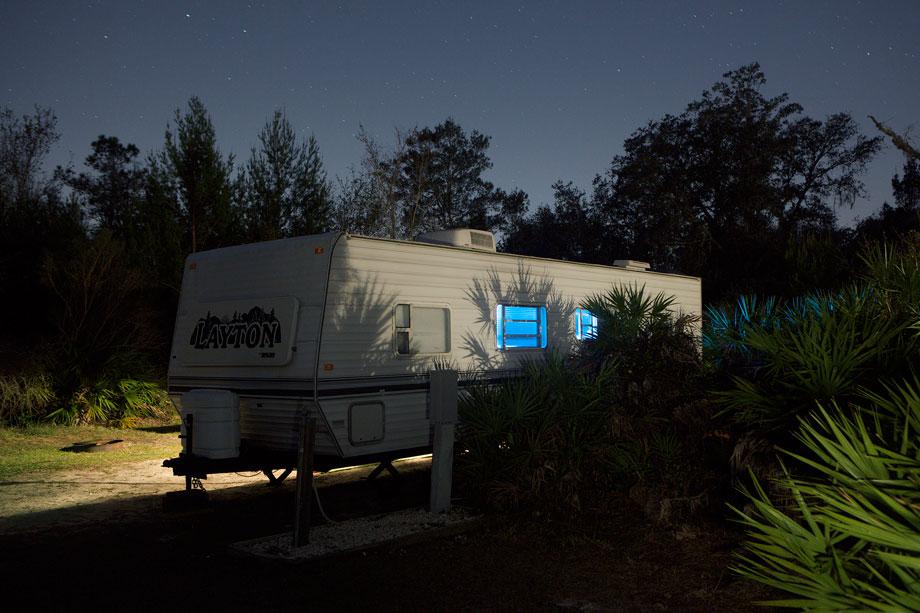 To create the images, Day traveled up and down Florida posing as a wildlife photographer, specifically one looking to document owls. "The weird thing is after four years of shooting I never saw an owl, and I'm a birder. I'm looking!" Day said with a laugh.
In reality, he was taking pictures of RVs around the state, setting up his camera on a tripod and using artificial lights he carried on his back. "I am looking for a sense of mystery," Day said about the images he exposed for the sky—meaning he set the exposure for the light reading from the sky, not the RV—he felt often had a "toxic" look. He often shot with a short 16 mm lens "so I was almost on top of the RV sometimes."
Alone in the darkness taking pictures of the RVs without their owners' knowledge was both scary and thrilling for Day. "I was concerned about intruding and about what firearms they might have in there; it's a serious issue … utterly nerve-racking. I do thrive on [the fear of being caught]; it keeps me awake," Day said.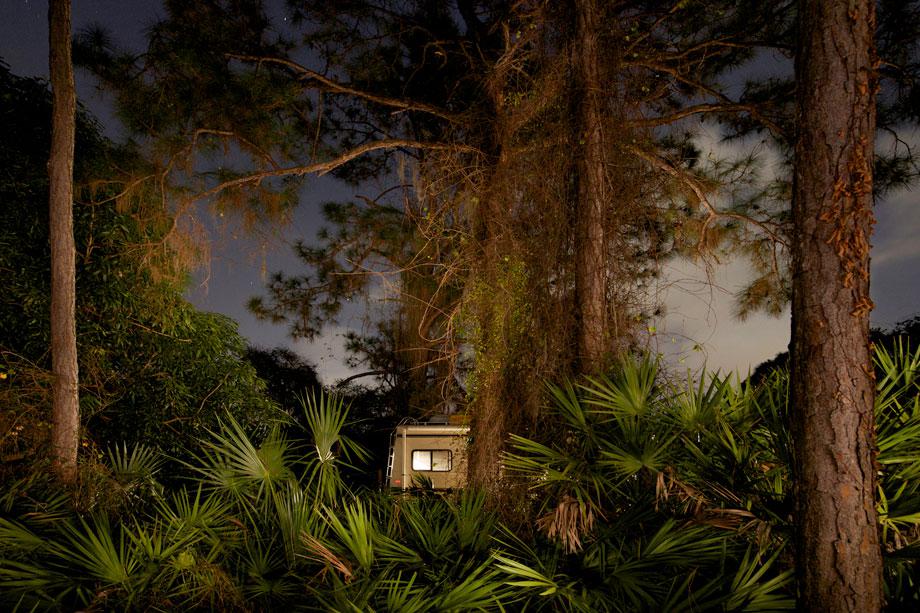 Although Day has only been inside a few RVs, he found some of them to be "pretty swanky," specifically the Airstream models. Day spent most of his time "in a tent when I'm doing this: a 'nylon RV,' which is much cheaper—$125 at Wal-Mart," he said.
According to Day, although he likes the look of the RVs in the images, he is more fascinated by what isn't in the pictures. "The important thing in a lot of the pictures isn't the RV per se; it's the blackness beyond it," he said. "You have the RV, the glowing life-support pod, but beyond it is just nothing. It's just black. It's like the natural world must have seemed to medieval people: just a threatening kind of unknowable when you don't know what's out there."