This post contains nudity.
It would be difficult to guess Sergey Chilikov's photographs are a product of repressive, Soviet-era Russia. Sergey Chilikov: Selected Works 1978–, published by Schilt Publishing at the end of 2011 is brimming with Chilikov's relatively unknown work covering the span of his career, from the 1970s through the late 2000s.
The book's introduction describes the bleak place photography held in Soviet Russia during the 1970s. During that period, photography wasn't given credence as a legitimate art form and even classic Soviet photography wasn't included in museum exhibitions. In order to get their work seen, photographers started their own clubs, exchanging work with other clubs and organizing their own exhibitions and festivals, and thereby creating a community that supported photography as a legitimate art form.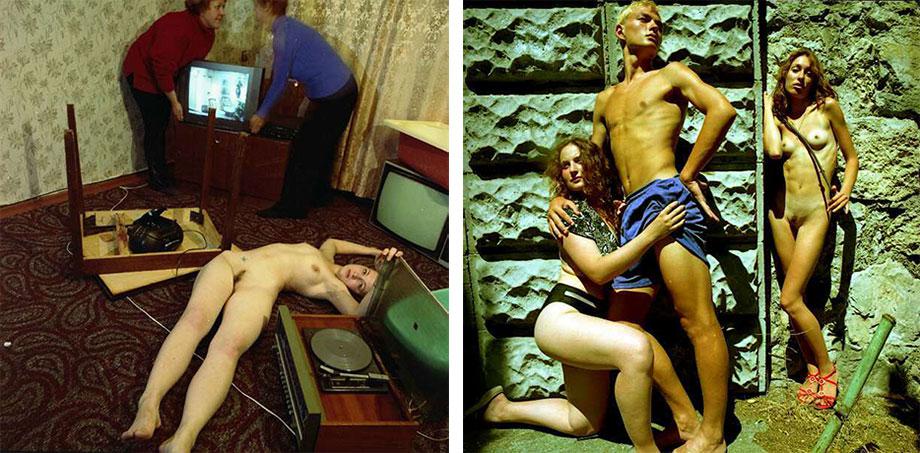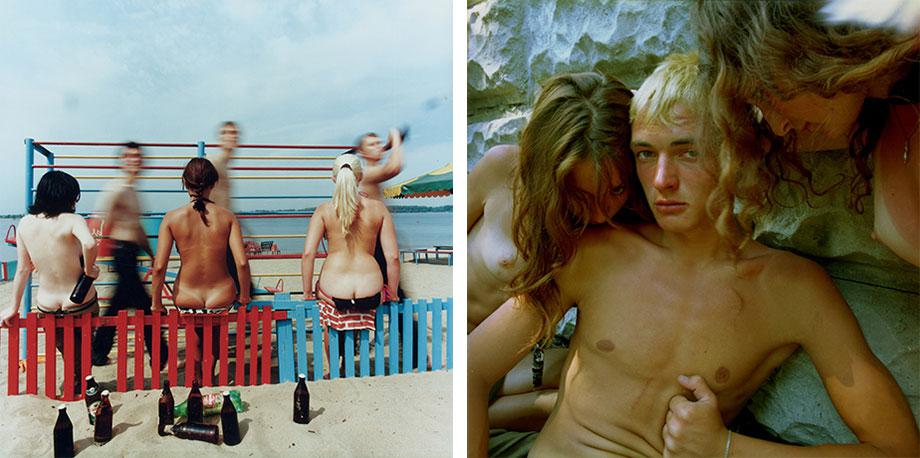 Into this realm came Sergey Chilikov, one of the founding members of the FACT group, which was active from 1976 to 1988. Chilikov's photographs stand out because they espouse a humor and an ease not commonly seen in images of Soviet-era Russia.
The small freedoms depicted in Chilikov's work are happily out of step with the usual images from this particular time and place. Chilikov's work continued in this spirit after the dissolution of the Soviet Union in 1991, though clearly repression didn't evaporate overnight. About working in this era, Chilikov, via email, wrote:
"Just image ideological tunnel vision and baiting, which were typical in the 1970s in the USSR. Imagine the depression regarding self-actualization and domination of puppet standards, which were represented in only one way without any alternatives. Imagine the absence of any motives, which would somehow encourage one's efforts. Imagine suppression of one's aspirations on behalf of national security. It was all so tangled, and when it is considered now, one can hardly believe that it was still possible to creep out of that clay-like, retaining, shapeless mass. But we've managed it."
Regarding the prevalent nudity in his work, specifically topless young women, Chilikov didn't feel as if he were expressing anything out of the ordinary.