Nenad Saljic is a patient man. Photographing nature, mainly mountains and caves, and then waiting for light and environment to alter the perceptions of those subjects is clearly not for the high-strung.
"For the Matterhorn project the main factor is anticipation, long hours of waiting for magic to happen," Saljic wrote about his approach to shooting the last Alpine peak to be conquered. He added he has to be "ready at any time, (lots of) trial and error, experimenting with different exposures to capture the movement of the clouds and stars and of course good luck."
Born and raised in Croatia, Saljic was introduced to photography by a math teacher in primary school who also taught him to appreciate the mountains.
"I spent almost every weekend taking photographs during hiking or caving trips from the age of 12 until my late 20s," Saljic wrote. He eventually became a caving instructor and member of the Croatian Mountain Rescue Services.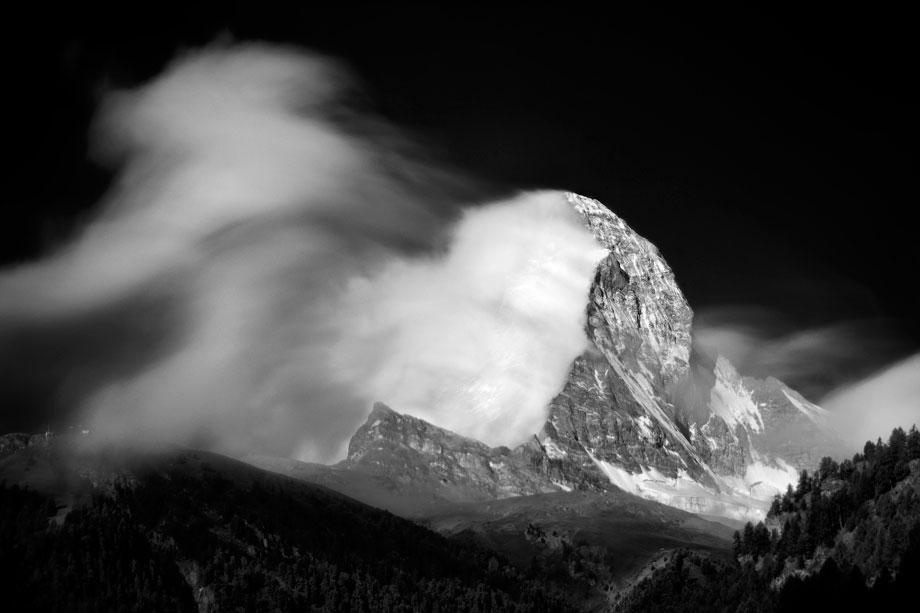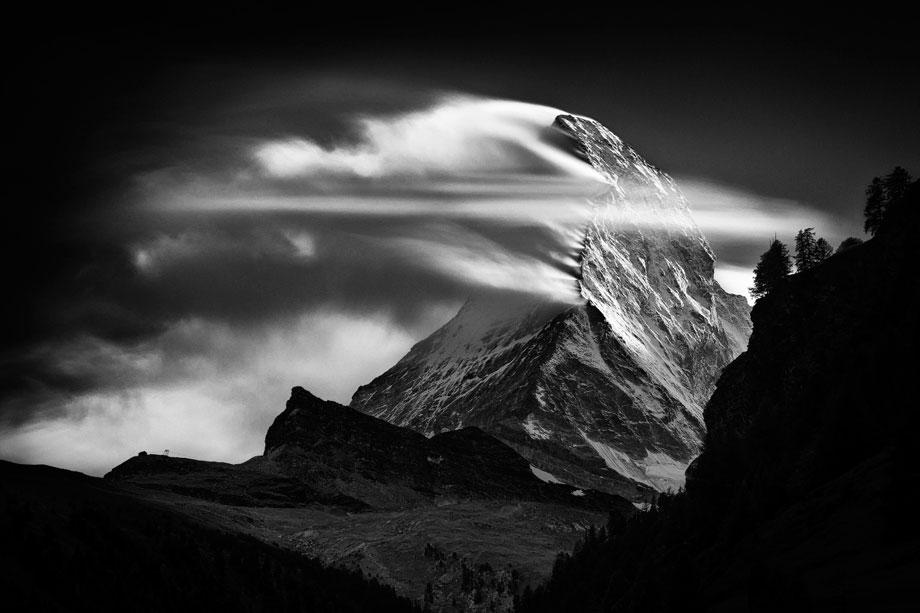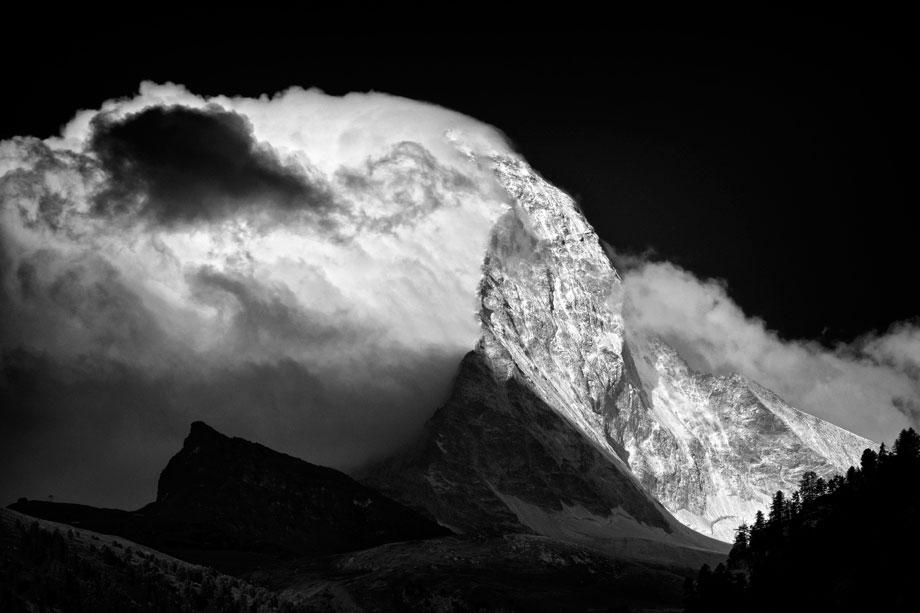 Due to very small quotas for students to study photography in Croatia, Saljic was unable to pursue a career as a photographer and instead studied economics. He received a Ph.D from the University of Split, eventually becoming a professor and forming a consultancy business. The only time he picked up a camera during this period was when he took pictures of his wife and two daughters.
Eighteen years later, during a trekking expedition in the Everest region, "25 days without a mobile phone, without business and clients," Saljic decided to go after his passion once again.
"It was a kind of purification and enlightenment and I realized that it was finally a time to start taking care a bit more about myself," he wrote.
It didn't go unnoticed. Saljic was recently recognized at the 2013 Sony World Photography Awards, where he was named Professional Landscape Photographer of the Year.
Saljic describes himself as "old school" and shoots black-and-white because that was his initial entry point into photography. "I feel grey tones much better than color," he wrote.
"Photography is the way I see reality, what I feel about the place. It is an amalgam of my emotions and my imagination. I want to produce a different, sometimes distorted vision of reality not visible by naked eye. Black-and-white photography is the best tool to convey my vision."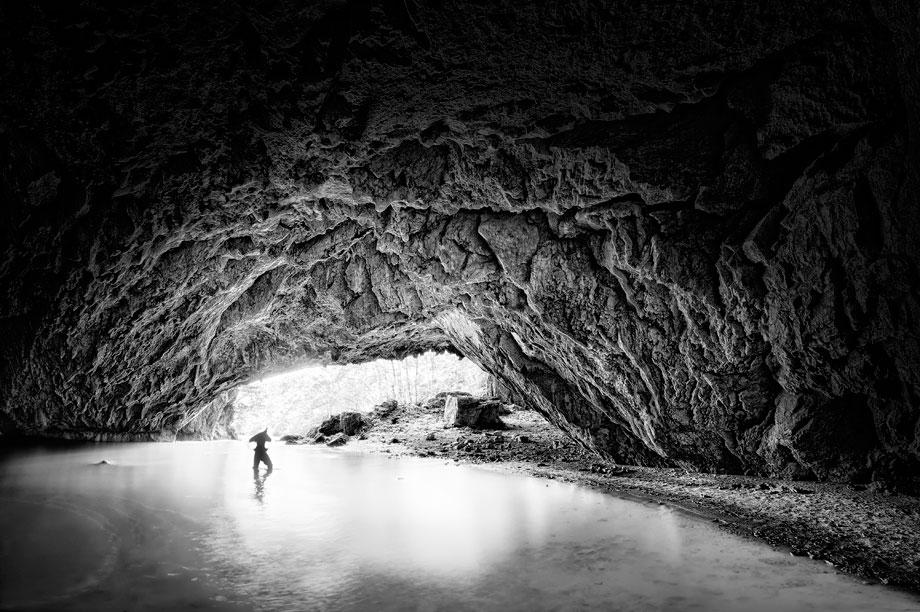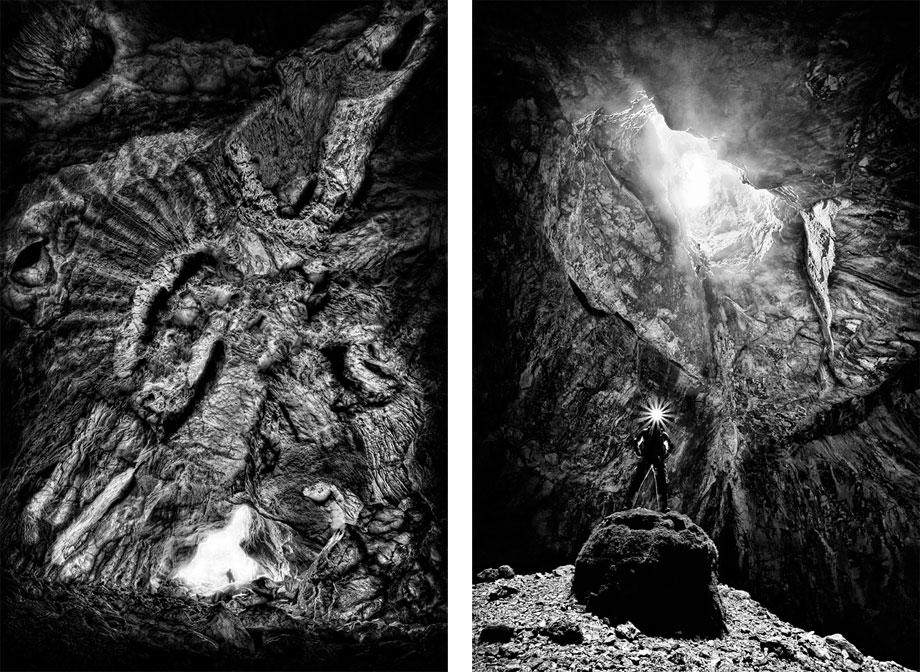 Documenting mountains and caves isn't for the faint of heart—or those without patience. Working on a project for Saljic can take many years to complete. He has been working on the Matterhorn series since January 2009. "I come to Zermatt twice a year at least, usually in winter and in summer, usually by car, which means a 1,120-km drive in one direction from Split, where I live. I was in Zermatt 10 times so far, so I made more than 22,000 km driving; I made thousands of images but I have selected only 30 for my portfolio."
For a photographer who has once again found his passion, it's really only minutes and miles.
"Just being in nature is kind of a meditation for me. I feel a special energy on some places like the Matterhorn area or in the caves. I want to convey the same energy I felt when I was shooting," he wrote. "However, I am not a person who brings the camera on every occasion. Sometimes I am just observing, not shooting for days or even months."