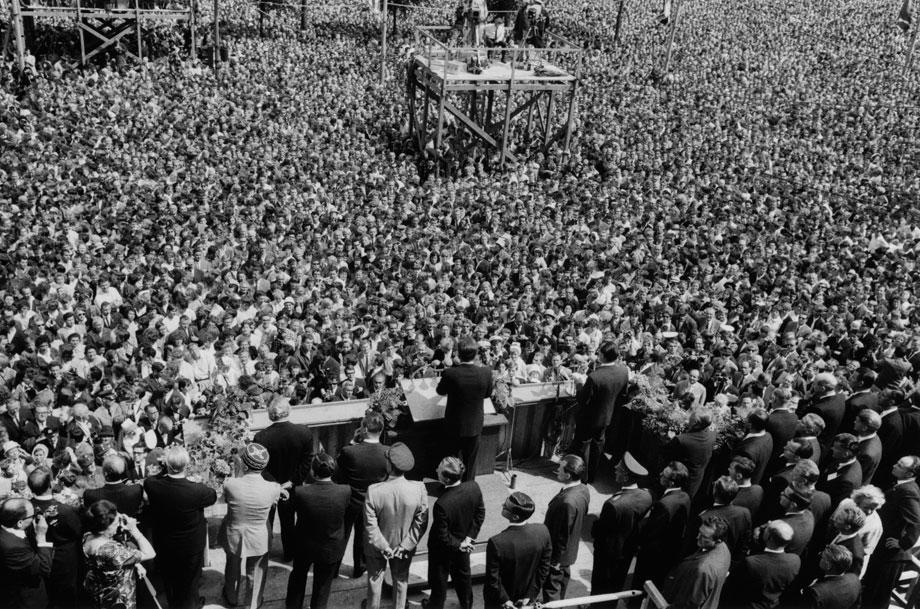 Fifty years ago this week, during a speech that marked American solidarity to the people of West Germany, John F. Kennedy said the now famous line "Ich bin ein Berliner."
The statement, made nearly two years after the Berlin Wall had been erected, marked a decisive moment in Cold War history and capped Kennedy's four-day State Visit to Germany, from June 23 to 26, 1963.
On assignment for the German magazine Quick, 28-year-old photographer Ulrich Mack took along his six Leica cameras and set about to document Kennedy's trip.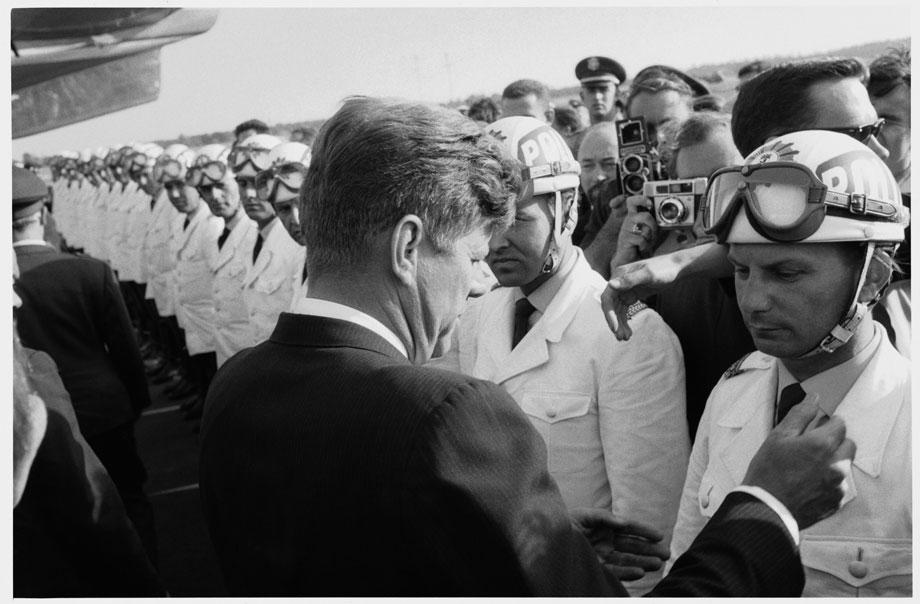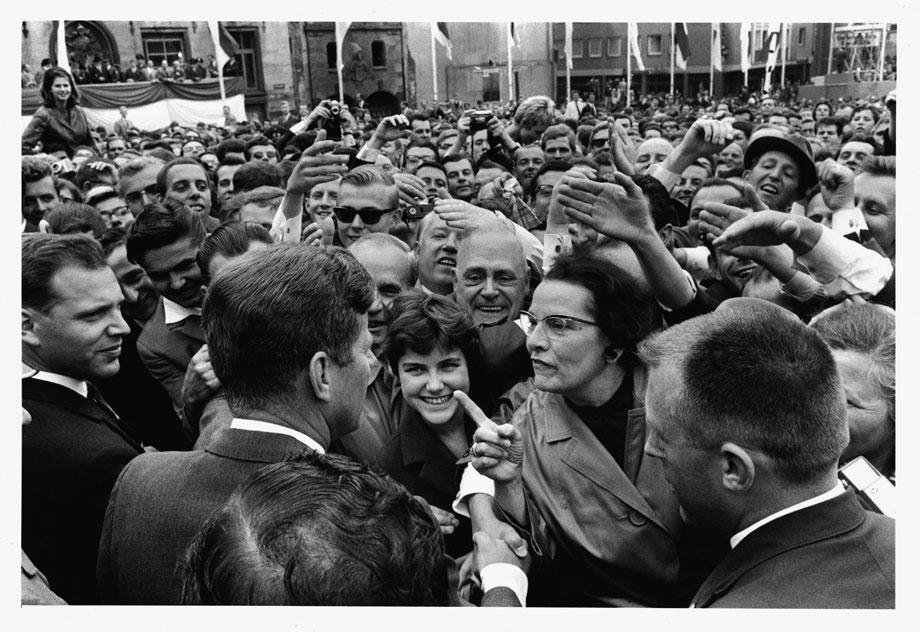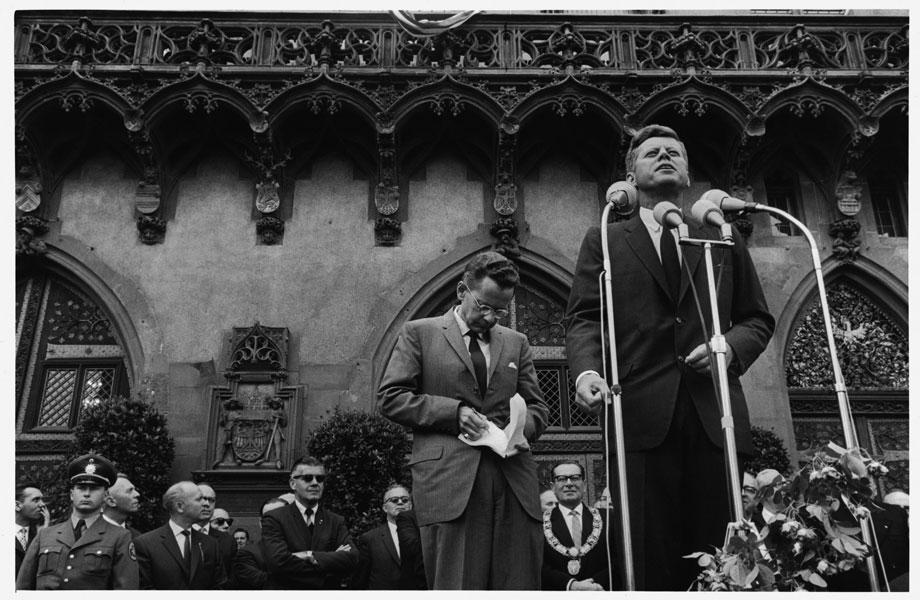 To commemorate the 50th anniversary of that trip, Hirmer Publishers has put out a book, Kennedy in Berlin distributed by the University of Chicago Press, with 120 of Mack's black-and-white images, many of which have never been published. The photographs follow Kennedy as he traveled through Cologne, Bonn, Frankfurt, Wiesbaden, and West Berlin.
The sections of the book are broken down by city visit and list the president's extensive daily itinerary. Mack and his cameras seemed to be everywhere, documenting Kennedy's visit to Checkpoint Charlie, his public addresses, various motorcade processions, meetings with dignitaries, and shots of the crowds that numbered well into the hundreds of thousands on hand to listen to the famous speech in Berlin.
While the photographs tell a detailed and thorough story of the trip, there is also a strong sense of the tragedy that would happen five months later when Kennedy was assassinated in Dallas; it's hard to see a photograph of Kennedy in a motorcade and feel otherwise.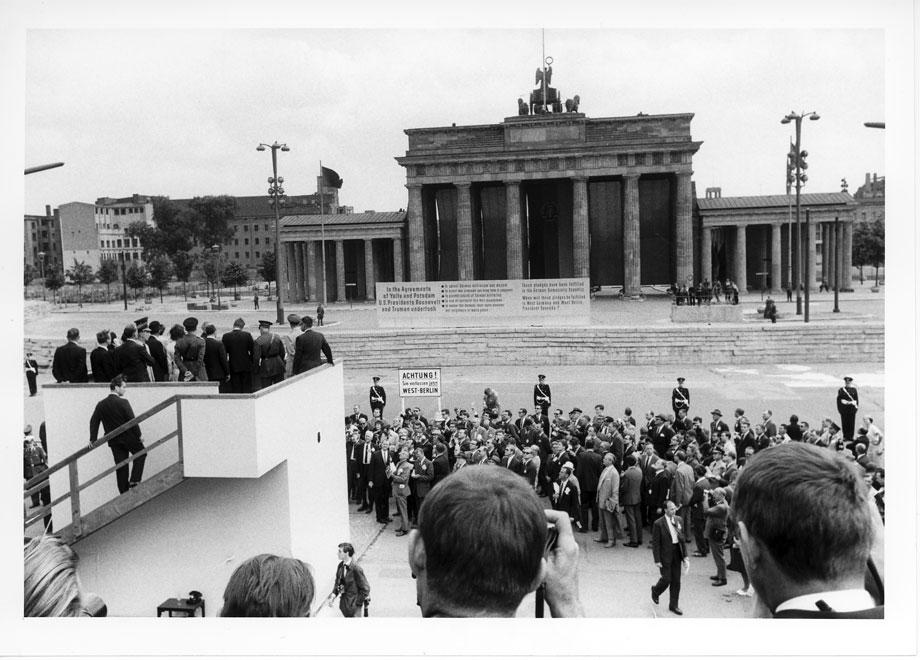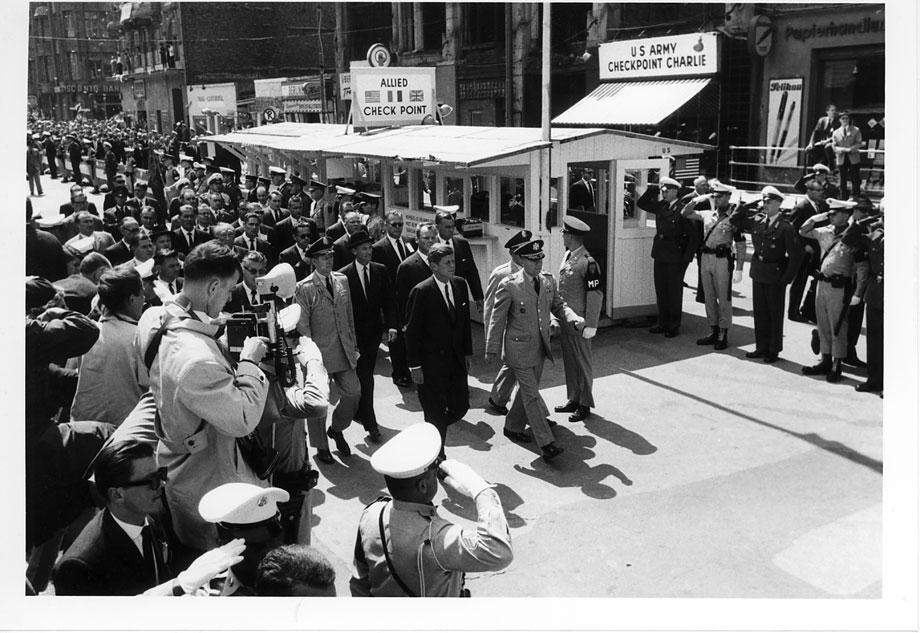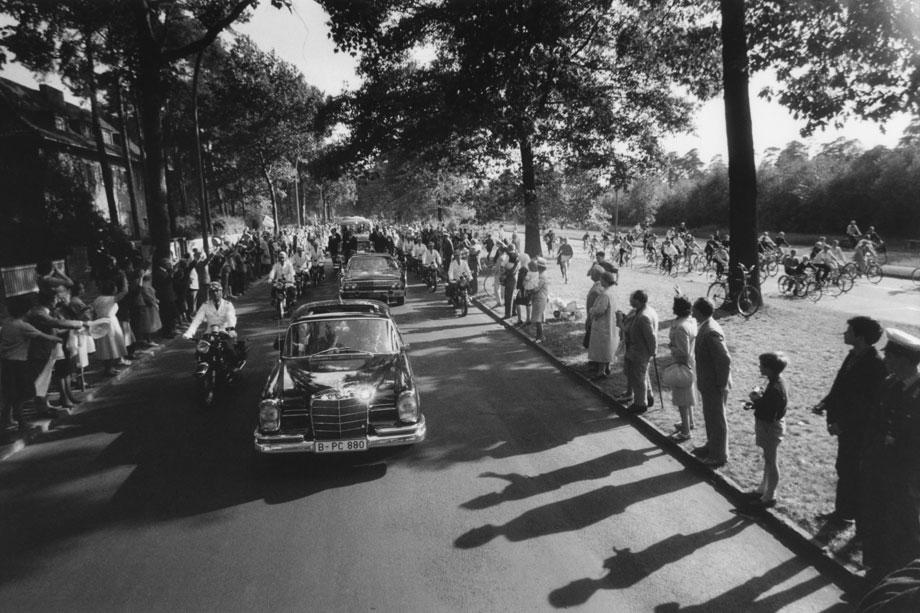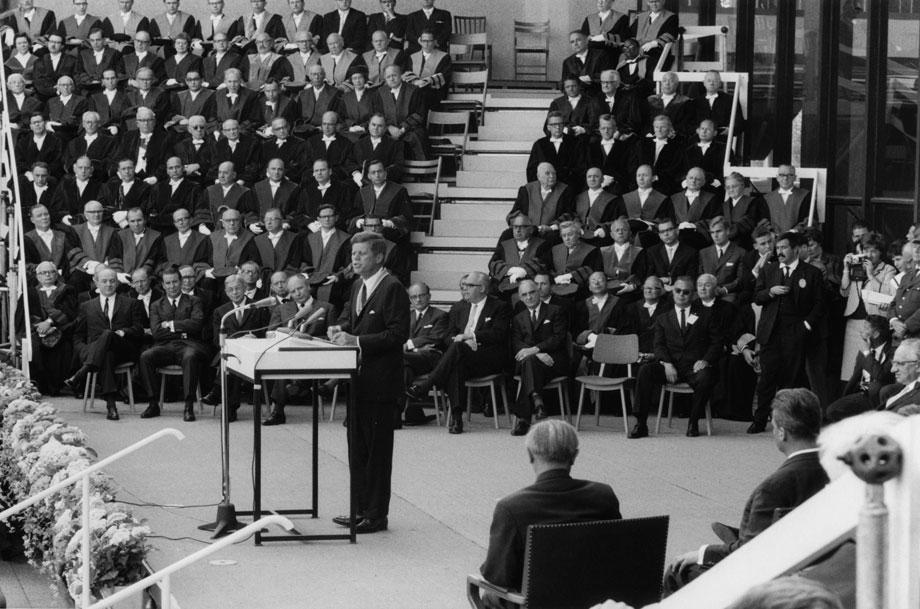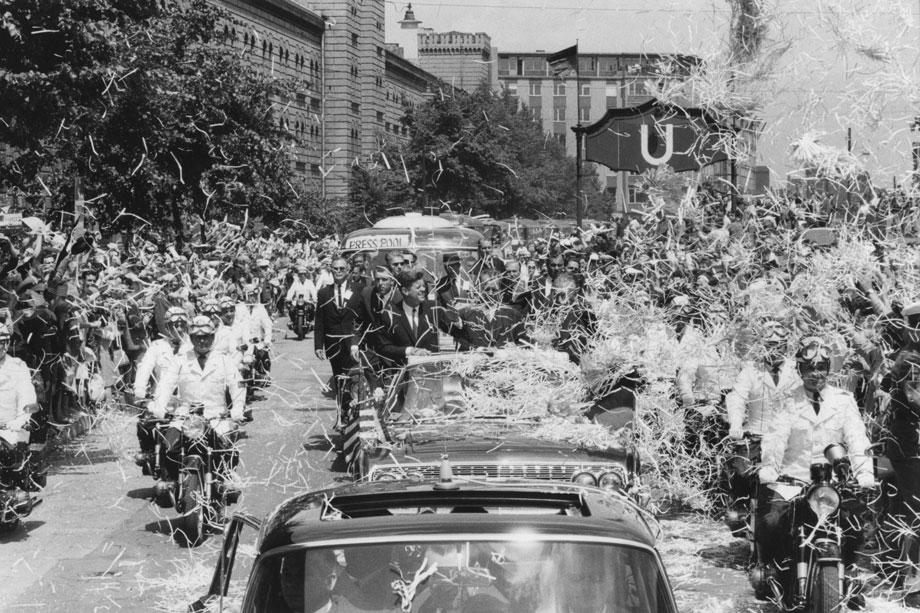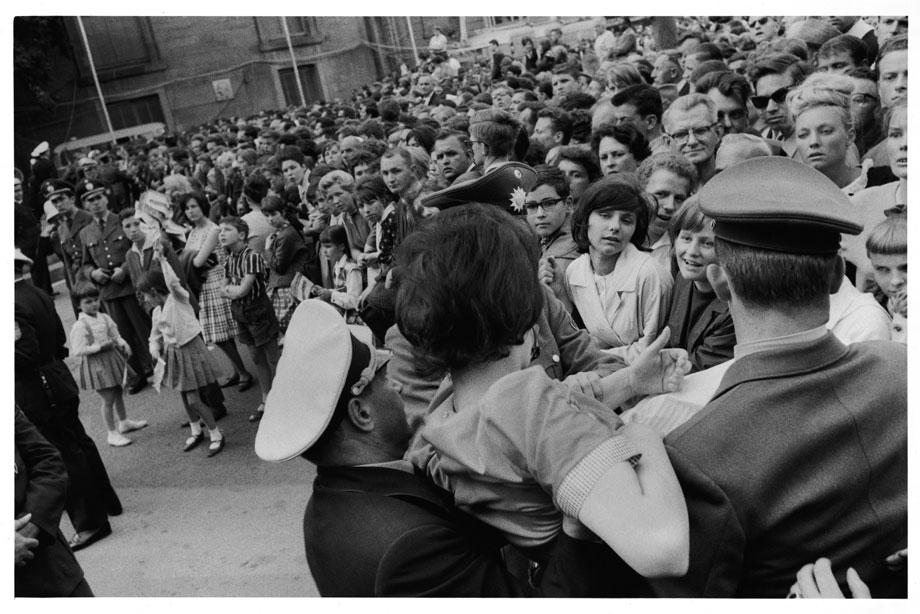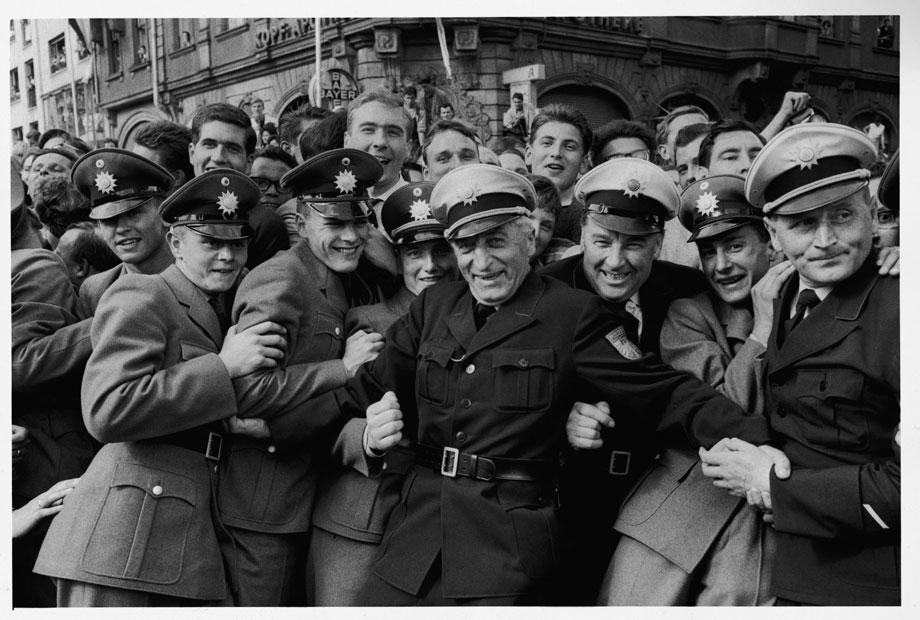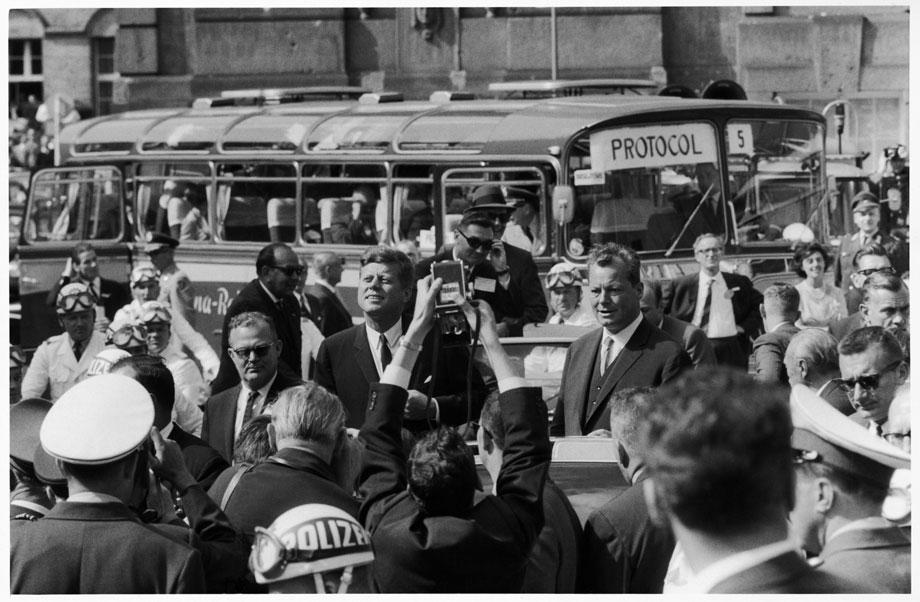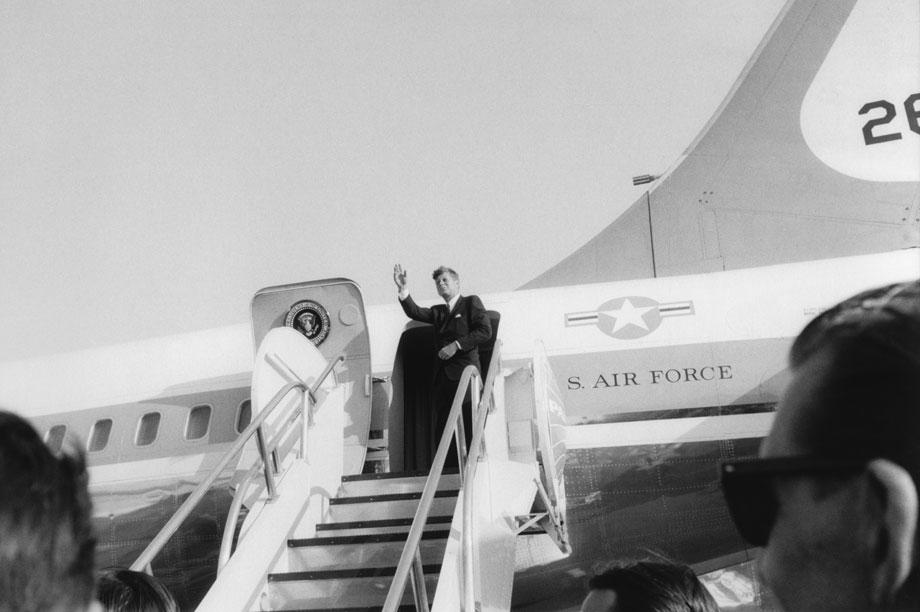 The wide shots of the crowds give the viewer a glimpse of both the emotion of the event while also maintaining a sense of order. There is also a bit of foreshadowing as some images catch a glimpse of participants raising their cameras in the air, similar to the ubiquitous shots of raised cellphones today.
The wide shots are nicely mixed with images shot at very close range. While they aren't as private as an official presidential photographer might achieve, there are plenty of intimate moments of Kennedy leaning in to communicate with the crowds, sharing a moment with a German soldier or simply standing alone at a microphone.
During an interview with the BBC, Mack said the collection of photographs, "… was the best work I've ever done." He added, "It was very warm and I was just searching for the best picture."
To purchase the book, visit the University of Chicago Press website.
---