In a rare interview published last week in the New York Times, Kanye West revealed the secret to the new sound on latest album, Yeezus: the lamps of French designer Le Corbusier. "[Y]ou know, this one Corbusier lamp was like, my greatest inspiration," West said, explaining his new "minimalist" direction.

In an exclusive follow-up conversation with Slate, West expanded on his inspirations for his previous albums. They were all lamps.

The album: The College Dropout (2004)
The lamp: Ikea Kvart Work Lamp
As West recalls on College Dropout track "Last Call," it was in an apartment in Newark in which he assembled his own Ikea furniture that he evolved into the artist behind this album. It wasn't always glamorous. "You know, I say it on 'We Don't Care,' too: We were 'just trying to keep the lights on.' " Still, you can find shades of West's later evolutions even in these more humble beginnings. "Hurry up with my damn fluorescents," West remembers telling one studio hand.
The album: Late Registration (2005)
The lamp: Custom monogrammed seersucker lamp
The making of Late Registration marked a transitional period for Kanye, as he often held onto his preppy look and signature Ralph Lauren polo shirts while adding in the more luxurious sound of an orchestra (courtesy of producer Jon Brion). As Jonah Weiner noted in his profile of West for Slate, West has long been "a Louis Vuitton backpack of contradictions."

"You know, after me, everyone wanted that pink seersucker lamp," he told Slate. Still, he admits that he maintains a mixed relationship with this stage in his career. "When you think about it, I was there with like, a checkered, monogrammed, table lamp," he told us. "We weren't there, like, ready for war."

The album: Graduation (2007)
The lamp: The black light lamp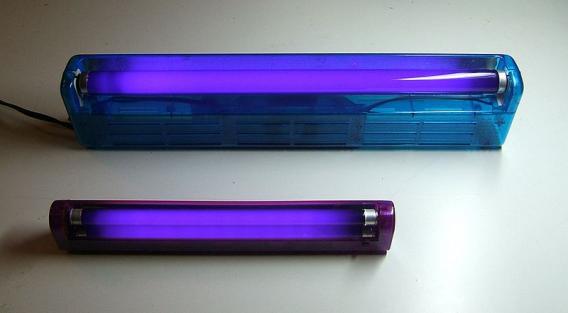 One of Kanye's biggest singles off Graduation was "Flashing Lights," but the album's aesthetic was all day-glo, black lights, and neon. Partly Kanye found inspiration in the neon-favoring electronic music duo Daft Punk (who Kanye also sampled on "Stronger") and he then took the new look on the road in the Glow in the Dark tour.

Given how passionate he is about lighting, you can understand how angry he was when the sunrise at Bonnaroo dampened his lightshow. "I'm typing so fucking hard I might break my fucking Mac book Air!!!!!!!!," he wrote. "IT'S NOT CALLED GLOW IN THE DARK FOR NO REASON SQUID BRAINS." "That was worse than the George Bush thing, than the Taylor Swift incident," he told us.

The album: 808s & Heartbreak (2008)
The lamp: The streetlight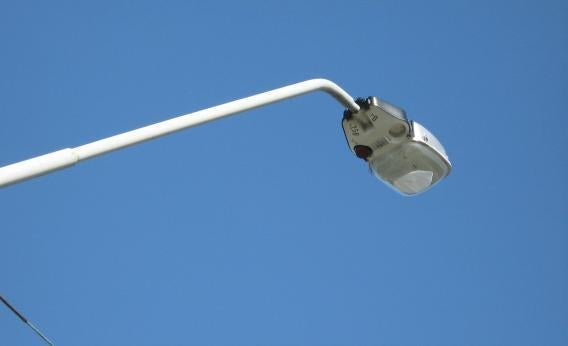 Cold, post-industrial, lonely: All these words describe the streetlamp and the direction of West's polarizing album 808s and Heartbreak. West revealed this inspiration in centerpiece "Street Lights." "I was just, like, driving around watching these street light's passing," he explained to Slate, "and I realized that, like, each one was transitory, that's what life was. No disrespect to Buddha or anything, but in my humble opinion right there I figured it out."

The album: My Beautiful Dark Twisted Fantasy (2010)
The lamp: Cop lights, flash lights, spot lights, strobe lights, street lights …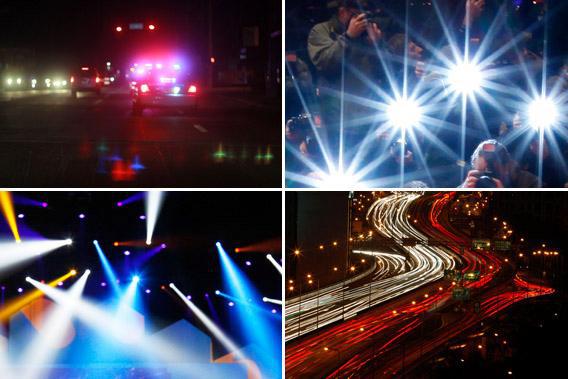 West made his most maximalist album yet with My Beautiful Dark Twisted Fantasy. (Recall the guests alone, which included everyone from Kid Cudi to Rihanna to Fergie to John Legend to Elton John, all on just one song.) What was his inspiration? "I just went to this big lamp factory," Kanye said, "and just bought everything there and brought it with me to Hawaii." "Really, I'm a lighting technician stuck in a rapper's body," he elaborated, "That's why my videos have to come with a seizure warning."

The album: Watch the Throne (2011)
The lamp: The Givenchy Royal Hanover Chandelier
"Watch the Throne all started with this one chandelier," Kanye said. "Jay and I were just chillin' in Sydney, celebrating Jay's birthday, and we looked up and there it was." They also drafted designer Riccardo Tisci, of the same brand that did the chandelier, to design the album art. "Some say it's 'luxury rap' or whatever, but for us it was just our living room."
Album: Yeezus (2013)
Lamp: Le Corbusier, Wall light
West declined to elaborate on which Le Corbusier lamp inspired his new direction on Yeezus, but this approximately $7,500 lamp certainly has the kind of pared-down aesthetic he describes. "Like I say, I'm like the Dave Chappelle or Michael Jordan of lighting," he said.