Warning: This post contains nudity.
For a photographer based in London, Jane Hilton really knows her way around a Nevada brothel. Her book, Precious, from Schilt Publishing, is the product of 2½ years spent taking portraits of women in 11 brothels throughout the only state where prostitution is legal.
For the photographer and filmmaker, her time spent working on the book wasn't her first trip documenting the American West, nor was it her first time focusing on brothels.
Hilton began seeking access to Madam Kitty's Cathouse back in 1998 during preparations for a 10-part documentary series she would make for the BBC titled The Brothel/Love for Sale. The series was well-received, but Hilton said she always felt she had "unfinished business" when it came to covering the women inside the brothels. She had already published a book in 2010 on America's 21st-century cowboys, Dead Eagle Trail, and decided to dust off her plate camera and begin shooting portraits for what would become Precious.
 "A lot of people already knew me (from the documentaries), and I wanted to do something I knew a lot about in order to reduce the amount of years it would take for me to do it," she said about Precious.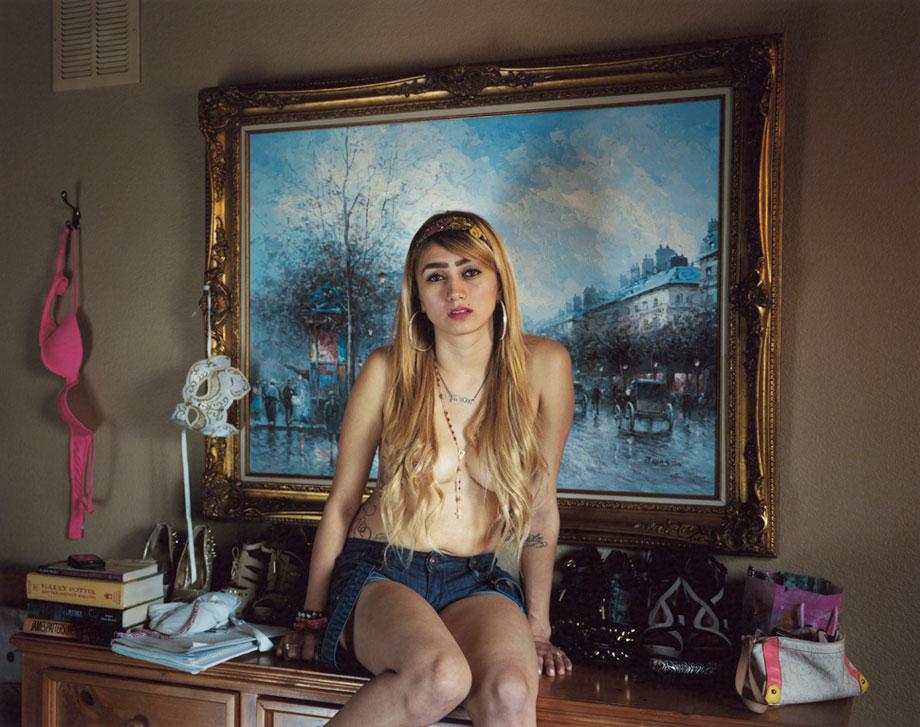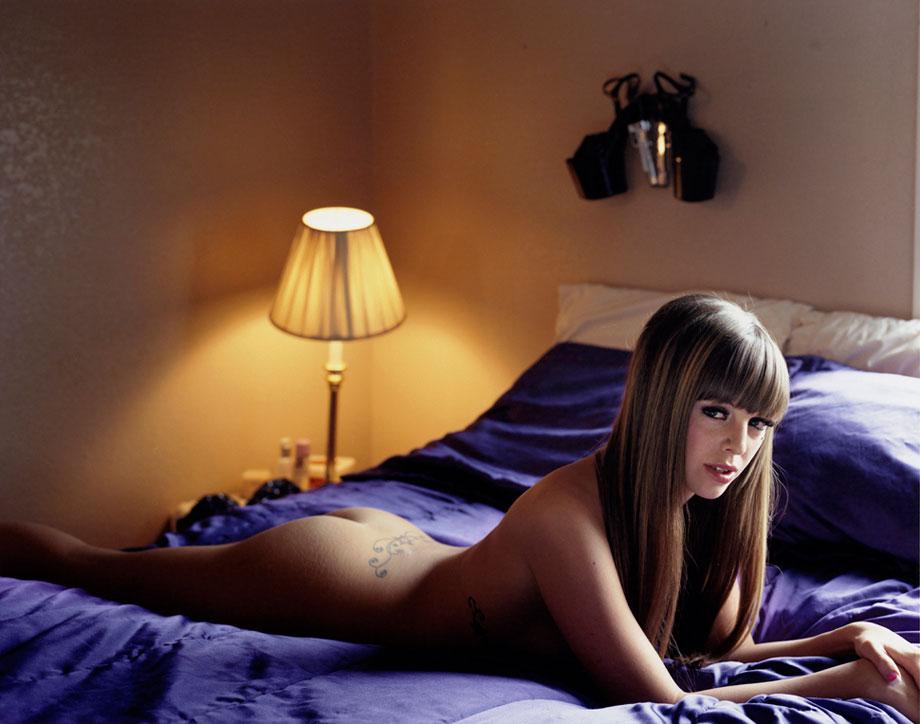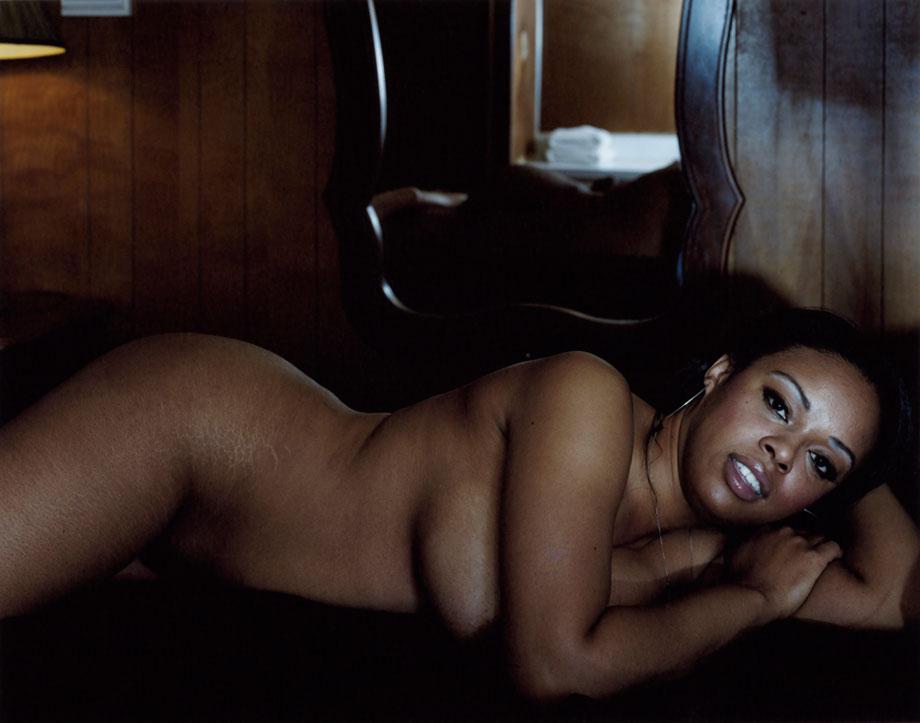 Hilton chose to shoot with a 4x5 plate camera partly because she enjoys working with film and also because she knew it would slow down the process, enabling her to form a different type of bond with the women, many of whom she hung out with for hours during breaks from the job.
"It does train me to think a bit differently," Hilton said about her choice to shoot film. "It's all about setting up the shot and bonding with the person before, rather than bonding as you shoot the film, so you both understand what you're doing before you press the button."
 "I took their clothes off because when they had their clothes on they looked like hookers, and I was trying to say they were real women with real souls and you have to see them as the person they are and not the job they perform."
That job, although legal in Nevada, still carries a stigma in American culture, something Hilton said drew her there, which to her "is probably the most interesting state because everything Americans don't want to face up to gets shoved there."
The size of the brothels varied throughout Nevada, from houses with 15 women down to establishments that only had one woman working. Since beginning filming in 1998, Hilton said the number of working brothels had declined from around 40 to roughly 23 currently open today.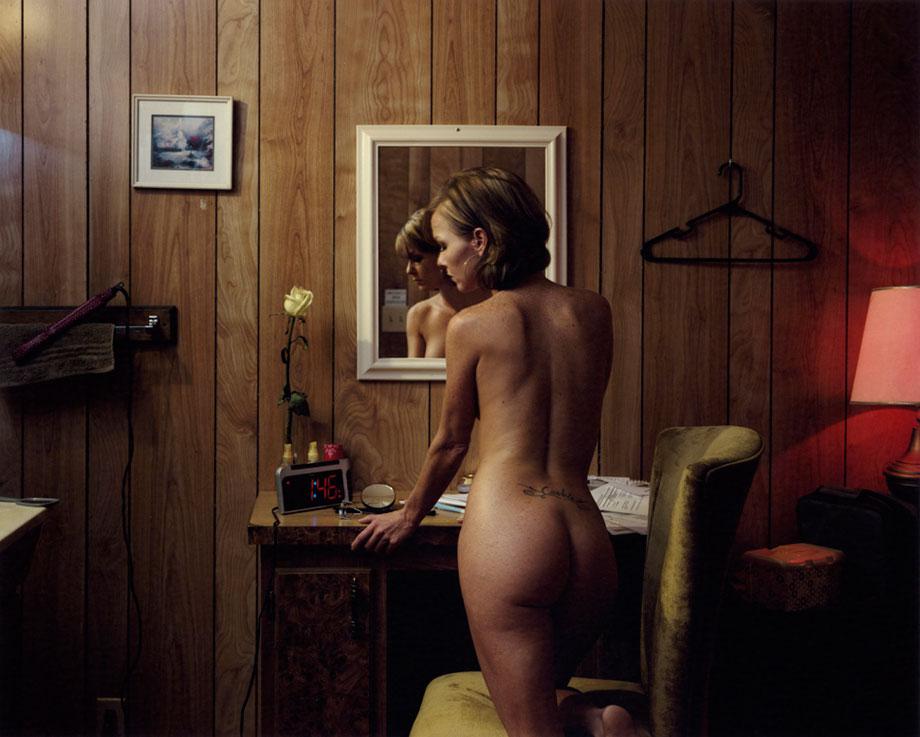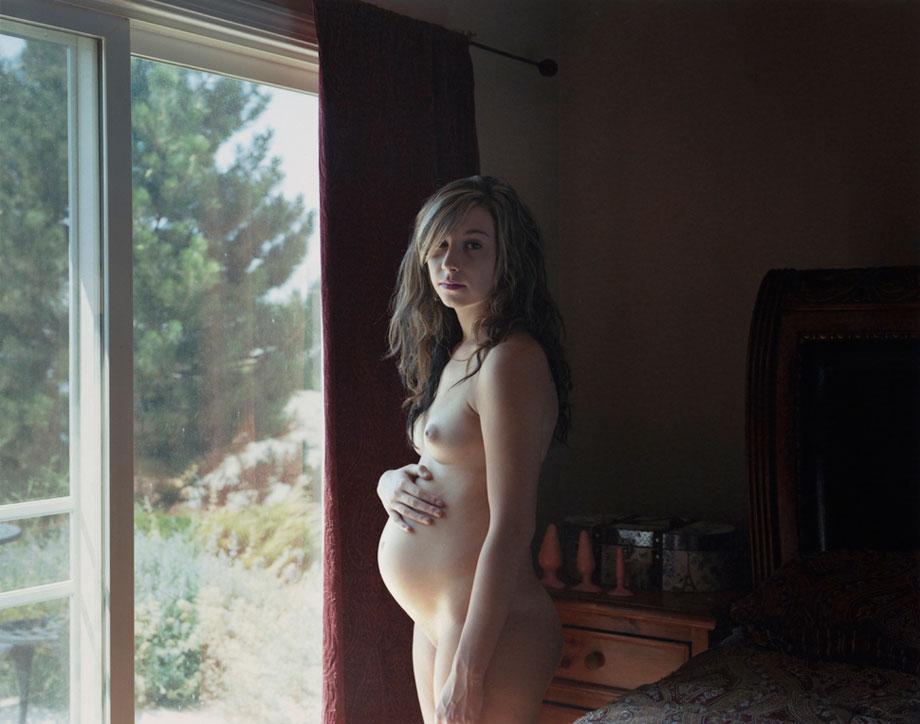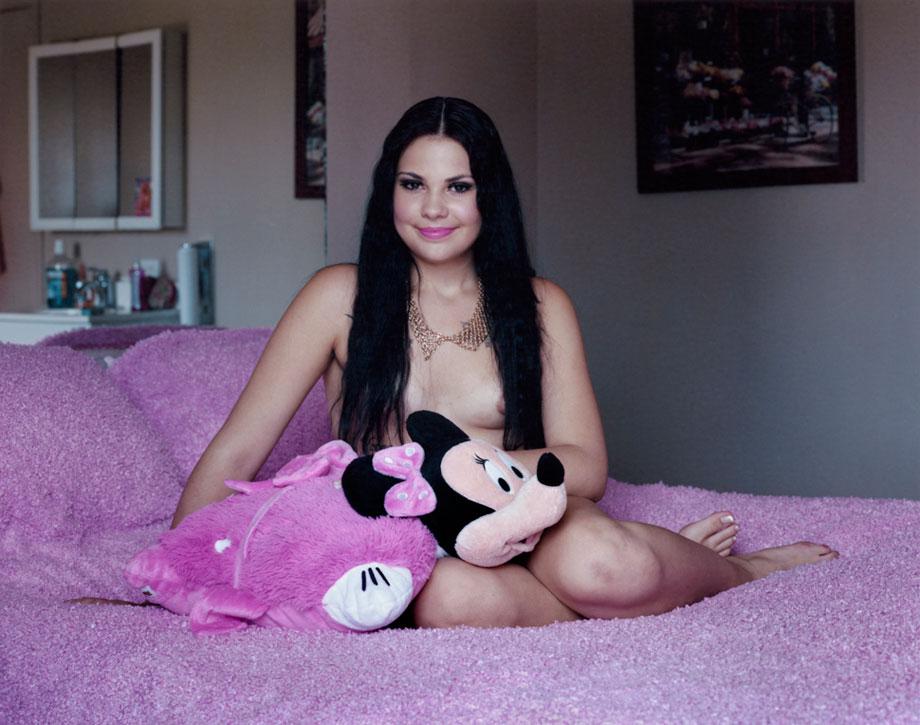 "Licenses are expensive—you pay the state a lot of money in order to operate—and, of course, the recession hit them just like everyone else, and the Internet has taken away a lot of their business," Hilton said.
Many of the women working in the brothels aren't locals and fly into town to work for a couple of weeks, living in relative anonymity and seclusion (the women are "quarantined" in the houses once they receive a clean bill of health) before flying back home, sometimes to their husbands and children.
Hilton's strength as a photographer, she says, is her ability to connect with her subjects. "I'm good on a one-to-one basis, so I wanted to get out of the women something more than they perceived of themselves."
She added that many of the women had their portraits taken before, mostly for "advertising" purposes and were initially confused about their sessions with Hilton.
"They would suddenly adopt some pornographic pose and I would go 'Oh my God, no, no, no, no' and I would show them examples and I would talk to them and we would work together on that and it was a really lovely thing to do. They saw a different side of themselves they had never seen before; they never knew they were capable of such a thing and quite often they would look at the Polaroid and say 'that was amazing; I've never looked so beautiful, thank you very much' so it was a very lovely moment."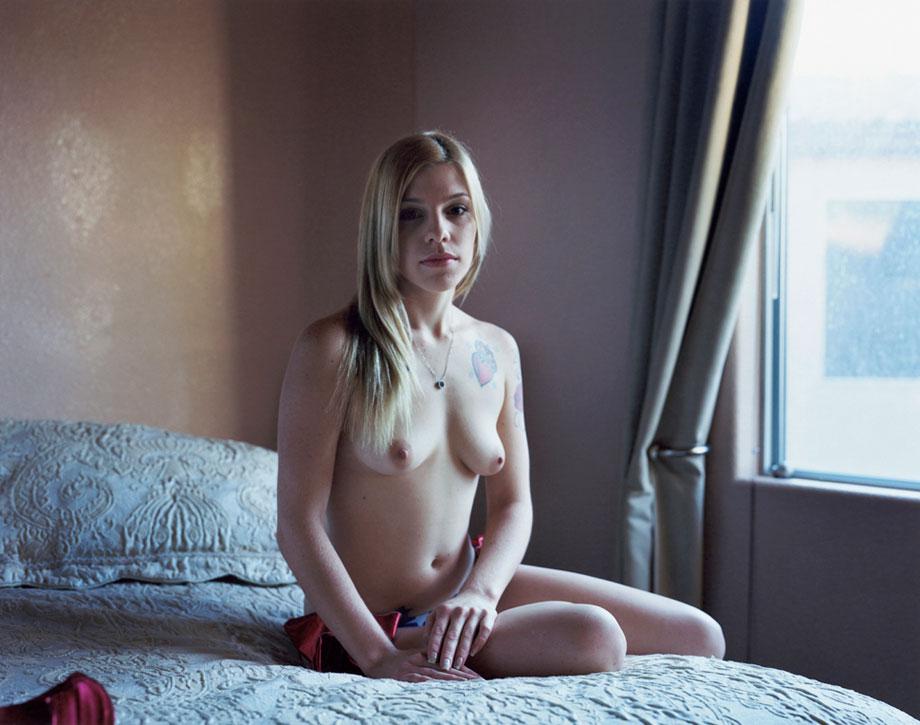 Fourteen of the images from Precious will be on view at Nailya Alexander Gallery in New York until July 13.