Note: Photo caption verbiage comes directly from contracts and is unedited.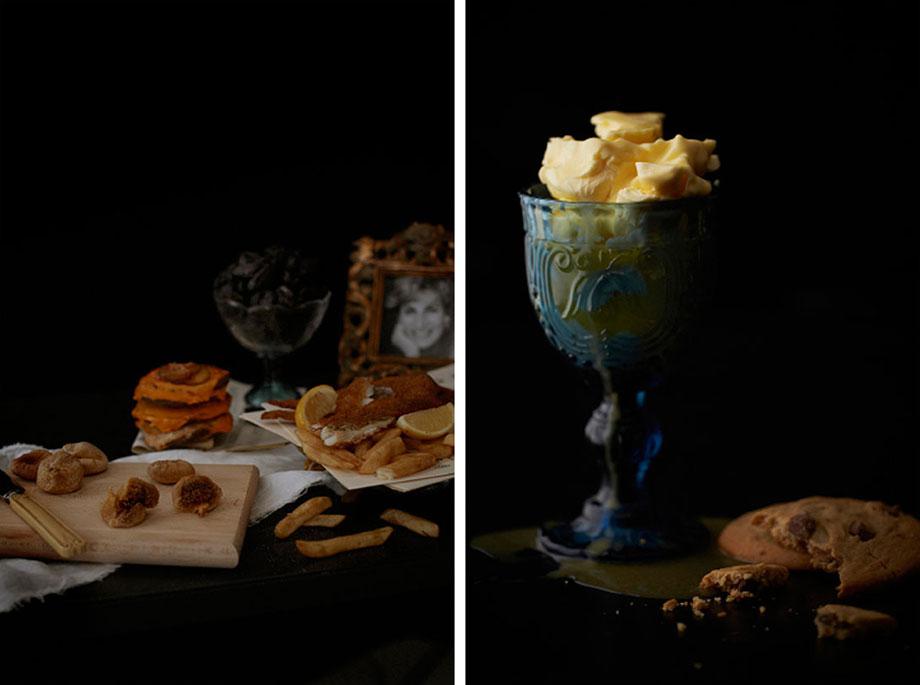 The rich and famous are notorious for the bizarre demands they sometimes place on their underlings. Perhaps because it's easy to find so many band riders on the Internet, mega-famous musicians are legendary for some of the backstage demands they place contractually into their concert riders.
Photographer Henry Hargreaves, with the help of collaborator Caitlin Levin, pokes fun at some of the more peculiar demands famous musicians have made in their concert riders in his "Band Riders" series. Perhaps the most famous and specific is Van Halen's demand for "no brown M&Ms" (depicted by Hargreaves), often assumed to be an obnoxious demand but actually the band's way of testing how vigilantly the contract was read. If a venue couldn't get the M&Ms right, the band couldn't be sure their equipment and technical requirements were met, which was significant because of real safety concerns. More recently, Glenn Danzig was ridiculed for refusing to go onstage until he was provided with French onion soup and a host of other things that may or may not have been in his rider.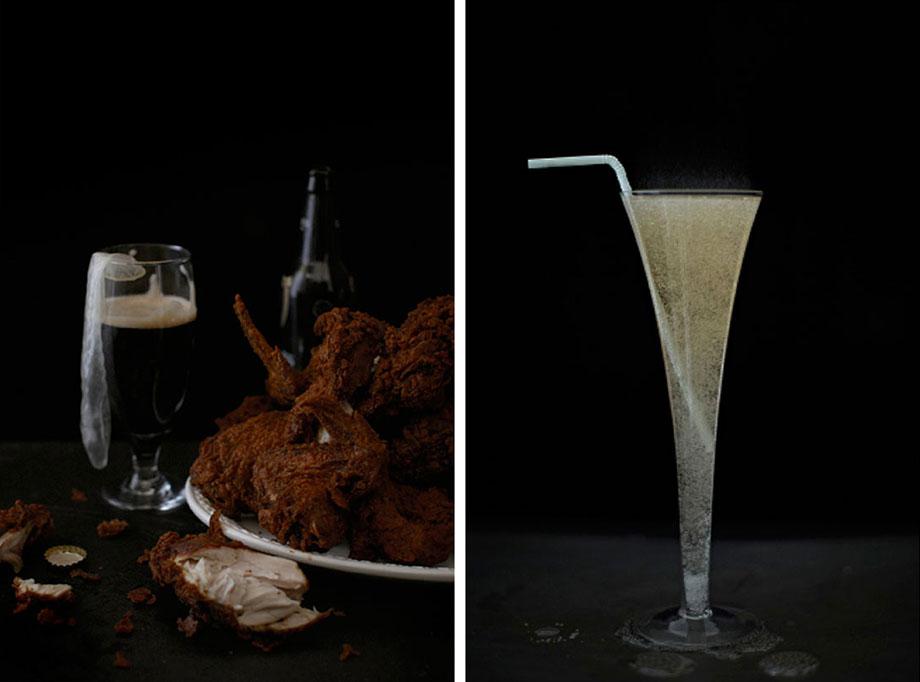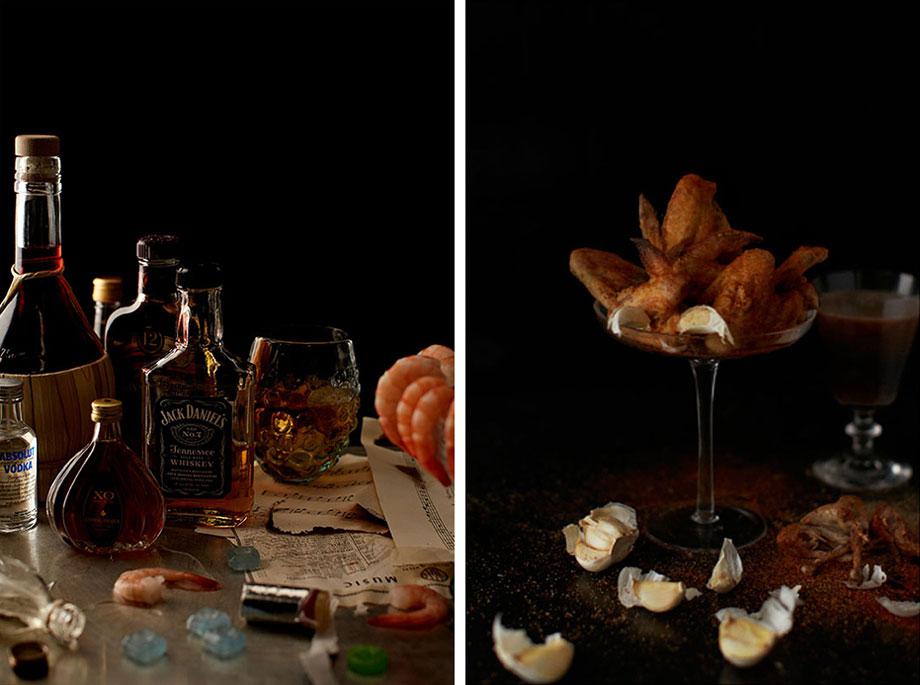 About the project, Hargreaves wrote via email, "I love the way people's taste in food says something about them we sometimes can't articulate. I'm as fascinated about celebrities' activities as the next person and I thought it would be a fun way to try to get people to relate to these musicians through their weird and wacky catering requests."
From a plethora of concert riders, Hargreaves chose musicians from various genres and was drawn, naturally, to the riders with the oddest requests. "My favorite was Sinatra," Hargreaves wrote. "No BS, just straight to the point: booze and more booze!" The project also brought him closer to the pop starlets whom he generally wouldn't find relatable such as Britney Spears.
About the style he chose in which to make the photographs, Hargreaves said that he and collaborator Caitlin Levin "… wanted them to be evocative of Flemish still-life paintings; Caitlin talked me into going down this path. The themes of the paintings—death, mortality, etc.—seem to relate to celebrity and the fading spotlight really well."
Work from this series is on view today, June 2, in Hargreaves' studio at the Bushwick Open Studios, in Brooklyn, New York.