Do families still find the time to sit down and eat a meal together?
For the past decade, photographer Douglas Adesko has taken advantage of downtime during his assignment work to document the evolution of the family meal.
"For me, it's really about trying to foster those feelings of recognition and connection," Adesko said about the series "Family Meal."
"Although the subjects are pretty diverse, I think there is a kind of unity in the group," Adesko said. "When I look at the pictures together, I feel like the people they depict are connected in some way to each other and to me. The experience gives me a kind of 'yeah, these are my people' feeling."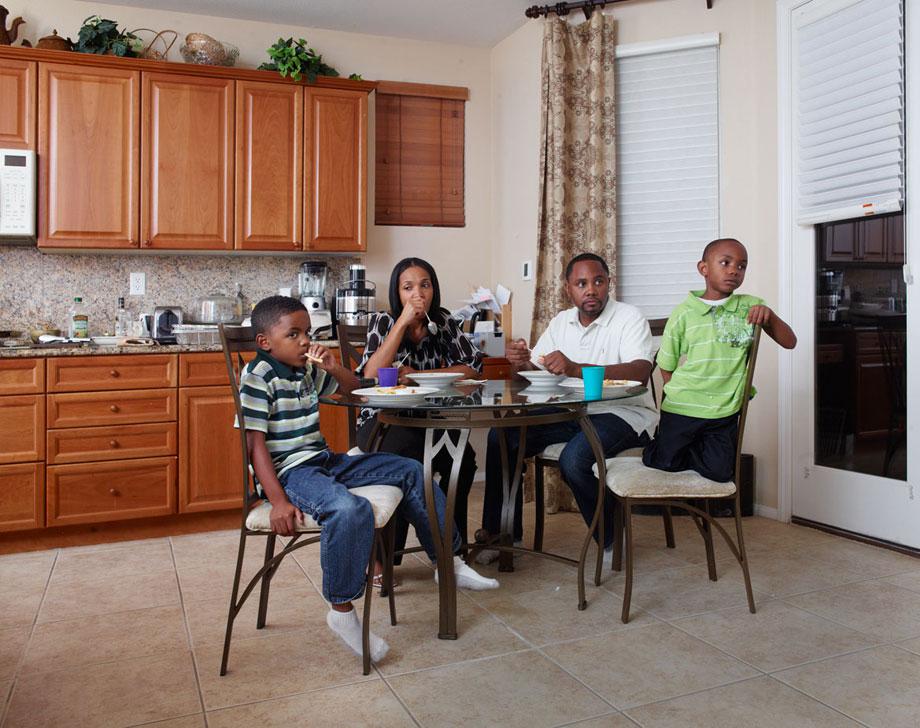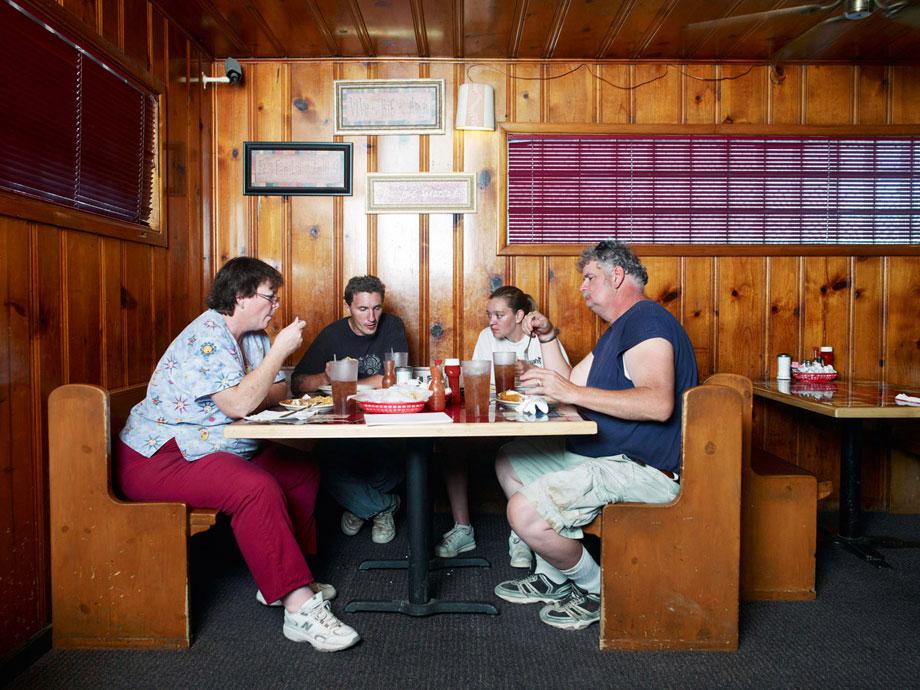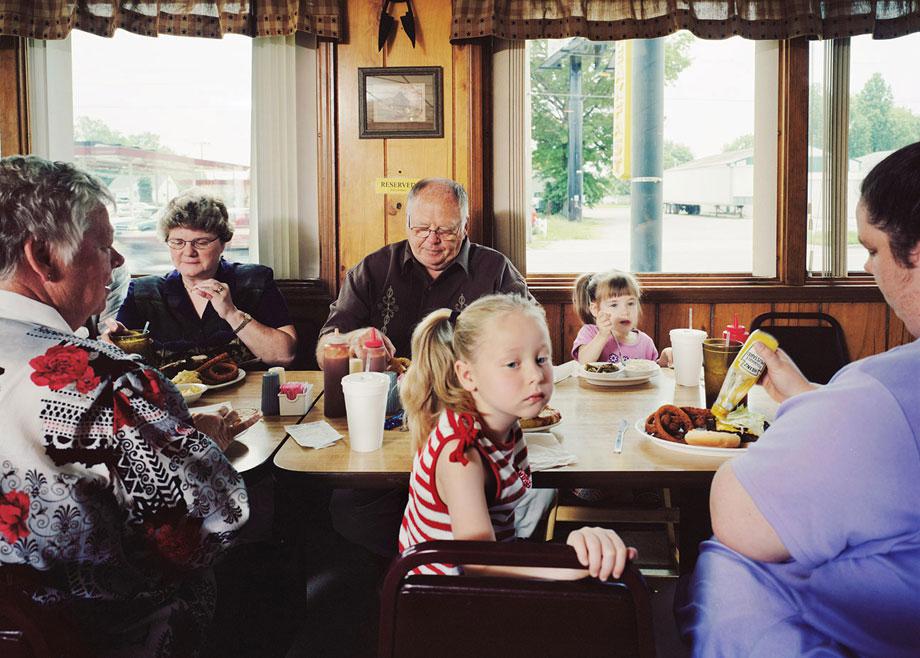 Finding the connections has taken Adesko to both homes and restaurants where he spends only one meal with each family to get the shot.
Adesko initially began the project shooting with an 8-by-10 camera, which he described as "a bit of a challenge" and then a few years ago began working with a medium-format digital camera that allowed him to create rich images with more spontaneity.
Being a fly on the wall, however, isn't the ultimate goal for Adesko. He said he sometimes asks families to eat in a different venue for logistical reasons and said producing an organic image isn't always possible.
"It doesn't always work. I shoot more families than I actually show. It's a difficult thing to photograph because it goes by fast and there are cramped spaces and a lot of variables," he said.
"One thing that is interesting is, to some degree, people on their own are choreographing the situations for me. I'm trying to photograph things in as everyday and as real … [a way] as I can … but other times it's easy to tell people are setting up a nice dinner because that's the way they want to represent themselves, and in a certain way I feel that's interesting or more interesting than the fly-on-the-wall situation: to photograph people's own aspirations for themselves rather than what … really is."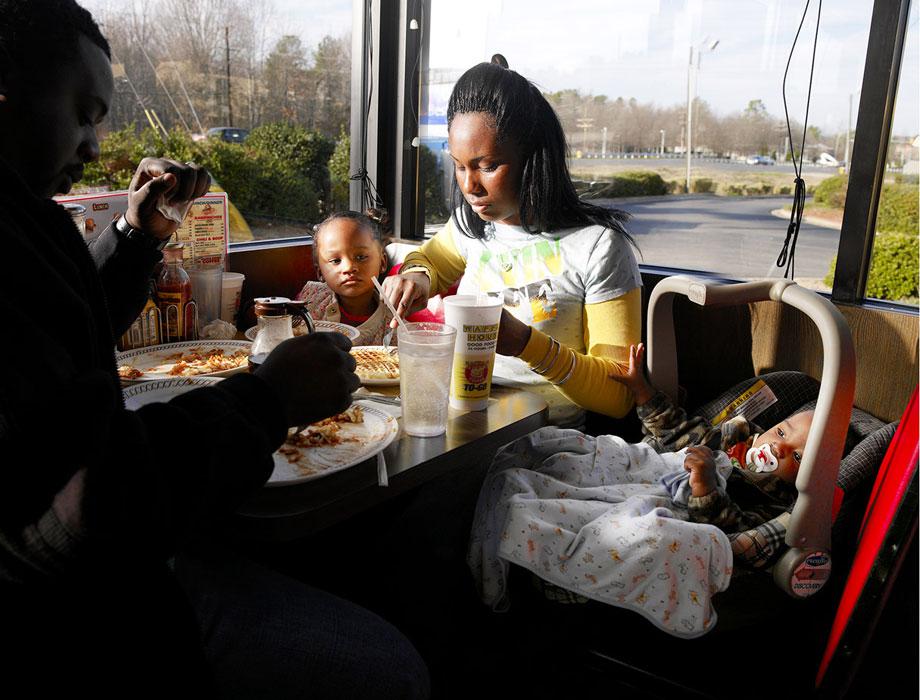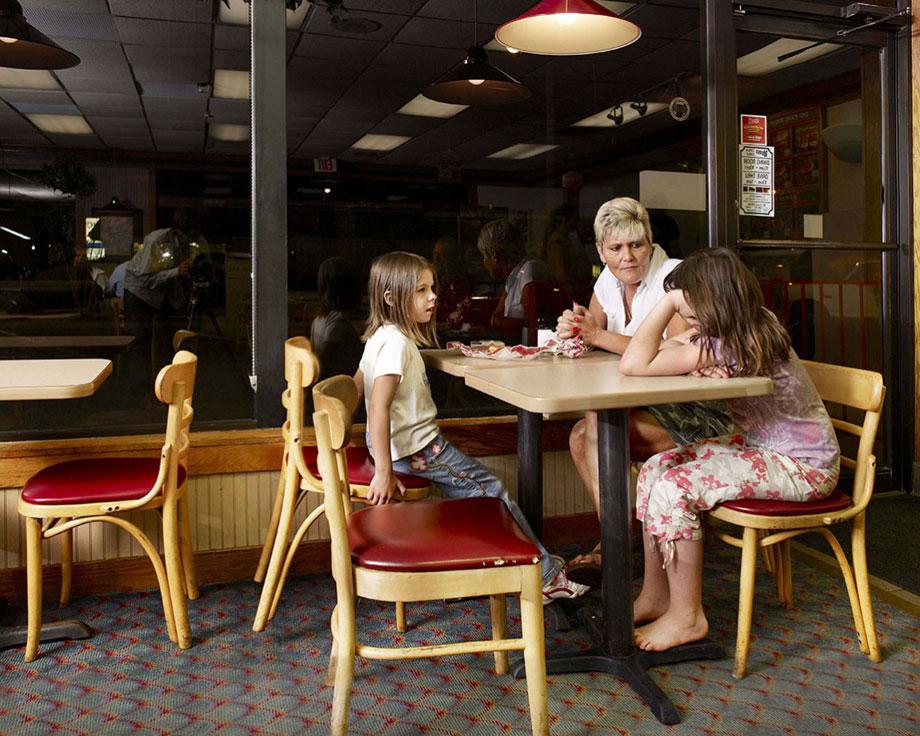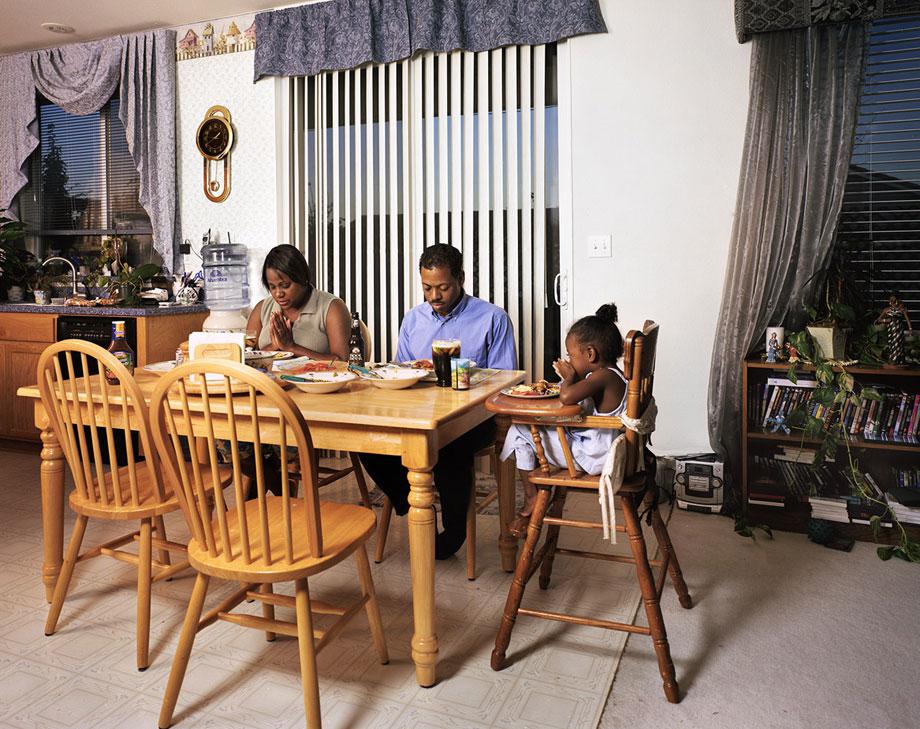 After shooting families for a few years, Adesko took a break from the project but was inspired to shoot again when he started incorporating audio into the shoots, which he said adds another element to the project.
"It's [audio] kind of a similar medium in a way, and the combination is really great and puts a lot more information behind the picture but still creates enough mystery to allow you to make your own story up about it," Adesko said. To listen to some of Adesko's audio projects, including the "Family Meal" series, visit Adesko's photo and sound space.
Adesko continues to work on the project, saying he's "still not bored with it" but tries to work on the series only when he's away from his own family to ensure he can still spend mealtimes with them.
"I have a family, so when I'm home I try to spend time at home," he said.