For Daniel Gordon's latest series "The Green Line," the artist used photography and collage as tools to create works referenced from Matisse's well-known 1905 portrait of his wife titled The Green Stripe (La Raie Verte).
"The title is a nickname for the painting because of the artificial shadow displayed as a line down the center of her face," Gordon wrote via email.
To create each piece, Gordon sorts through photographic images found on the Internet, prints them, and builds 3-D tableaux he then shoots with an 8x10 view camera. He said he is inspired by not only Matisse's art but also his philosophies.
"I'm interested in taking ideas that were radical in Matisse's day (collapsing space through the blending of foreground and background, multiple angles viewed at the same time, and Fauvist color and expression, among others) and moving them into a contemporary photographic space," Gordon wrote via email. "I suppose it's a kind of physical version of Photoshop that's playing with a big history and multiple mediums."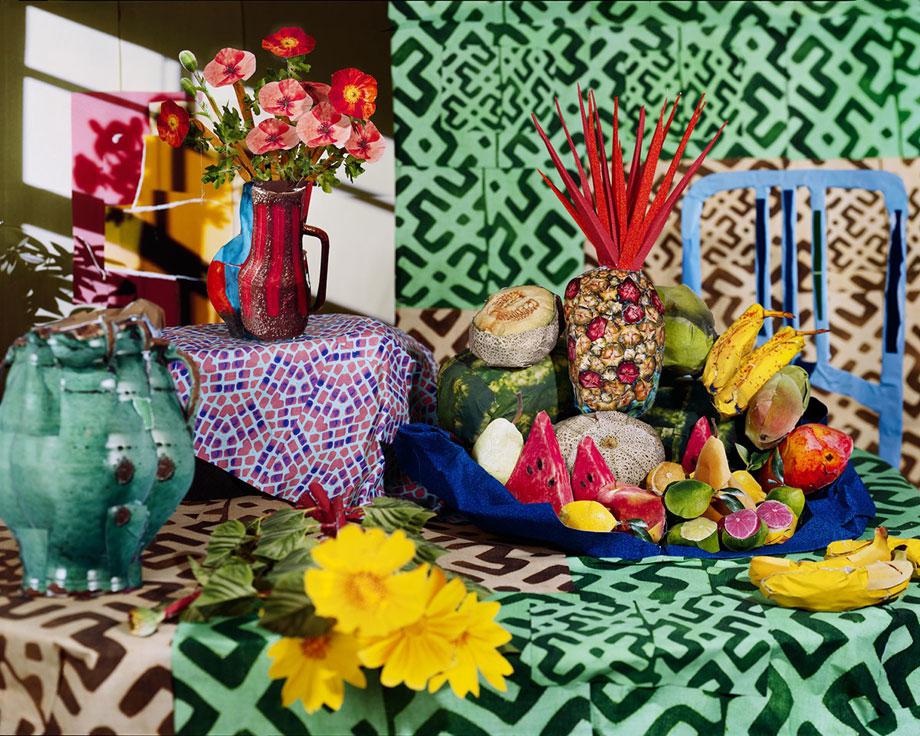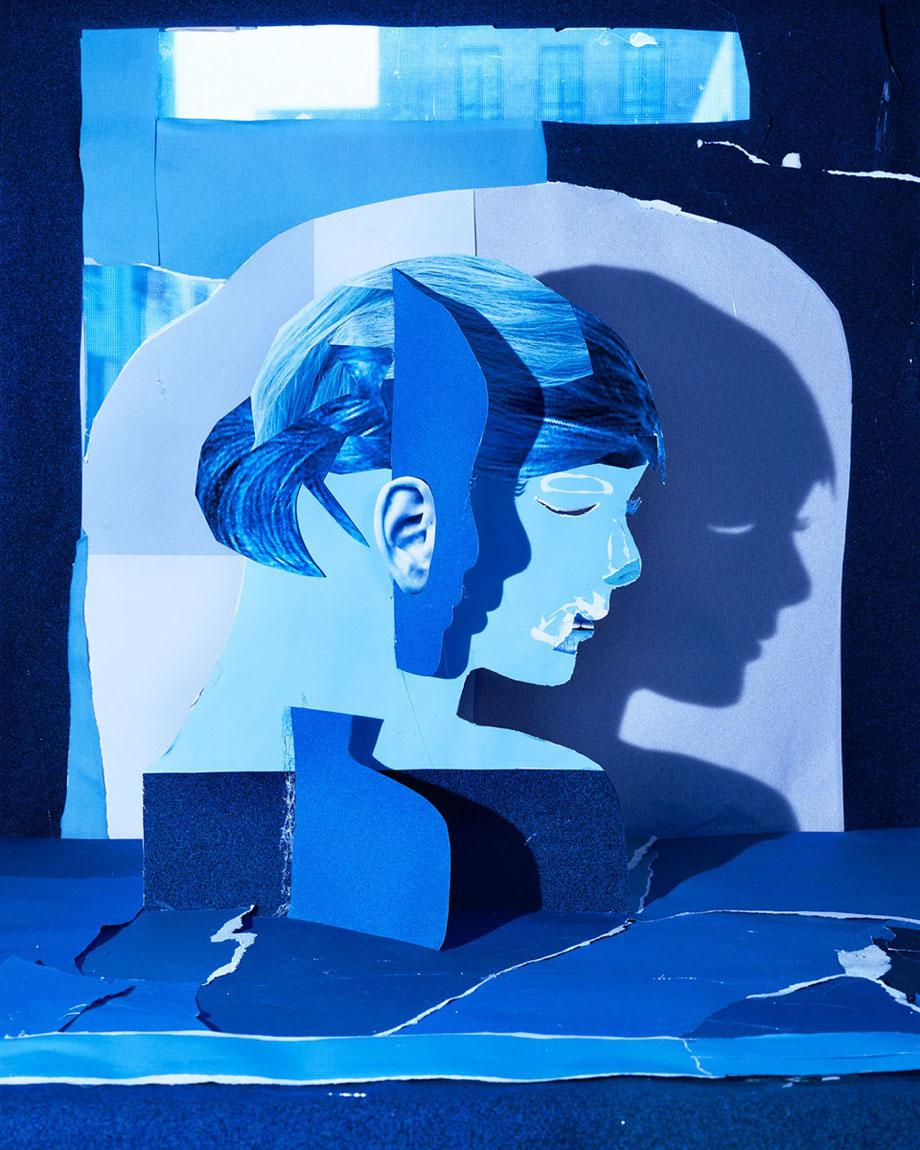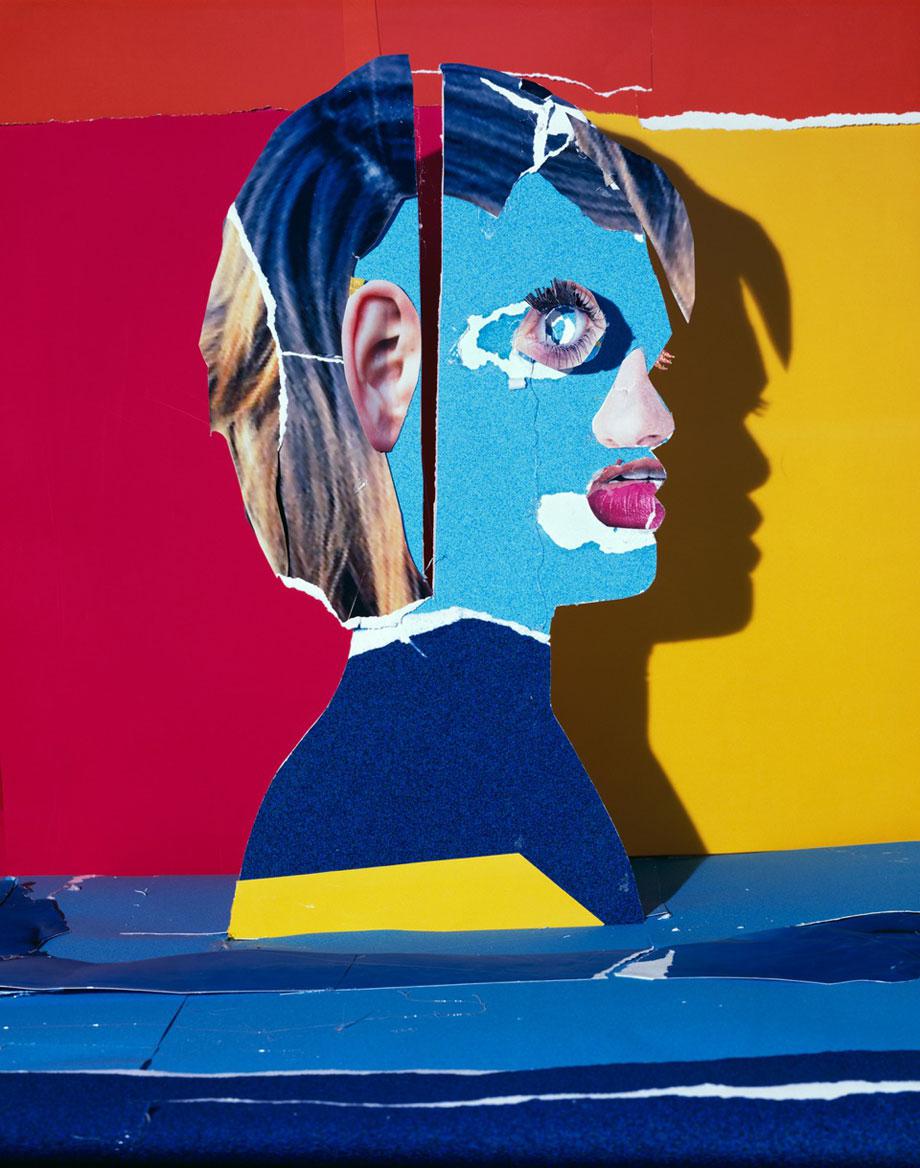 "The Green Line" is Gordon's first solo exhibition in Los Angeles, on view at M+B until June 29, but it isn't the first time his colorful, reconstructive collage work has been seen. In 2009 Gordon's work was shown at the Museum of Modern Art in New York as part of their New Photography 2009 exhibition. During an interview with MoMA, Gordon described his role in creating work as "playing Doctor Frankenstein, putting the parts together and using photography to bring all of these various parts together, to bring it to life in a way." The pieces on view at the MoMA during that time were from his "Portrait Studio" series, inspired by medical images he saw while growing up (both of his parents are doctors, his father a surgeon).
Unlike surgery, creating transformative and imaginative imagery such as Gordon's raises the question of whether the final product corresponds to the initial vision in the artist's mind.
"I have to just start and then I can figure out what I'm really making. I make a lot more images than I choose to show," Gordon wrote.
As a teenager, Gordon knew he wanted to be a photographer. After studying at two prestigious schools—Bard and Yale—Gordon wrote that "everything I make stems from my initial and continued interest in the medium of photography."