In music videos, the artist is the star. But in hip-hop, there are other people vying for the spotlight—the beautiful women who populate the bars, clubs, and hotel rooms of hip-hop music videos.
In his series, "Hip-Hop Honeys," Brian Finke seeks to give them the attention they are due. How he goes about it, he said, is really quite simple.
"A lot of the stuff I do is very straightforward: Pick a subject matter and just obsess about it for a period of time, whether it's a week or a few years," Finke said.
Over the last 10 years, he's done that with bodybuilders, flight attendants, and cheerleaders, among a wide variety of unique and distinctly American groups.
"It will be interesting another 10 years from now to connect the dots to see the common threads," he said.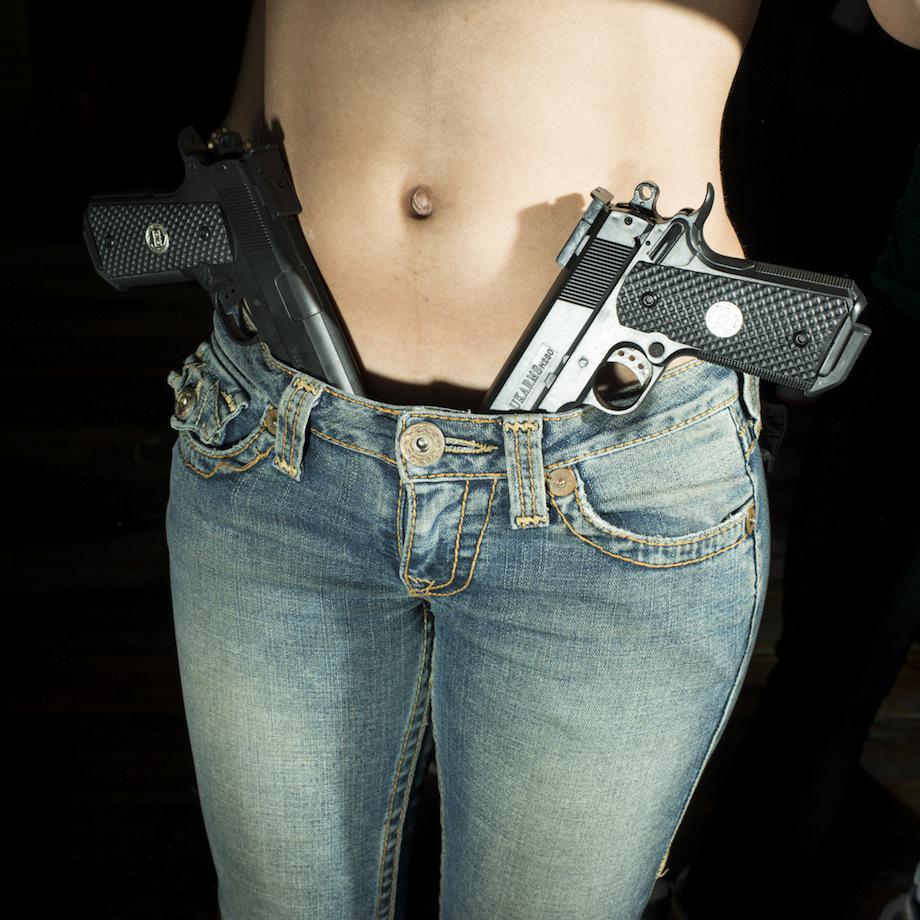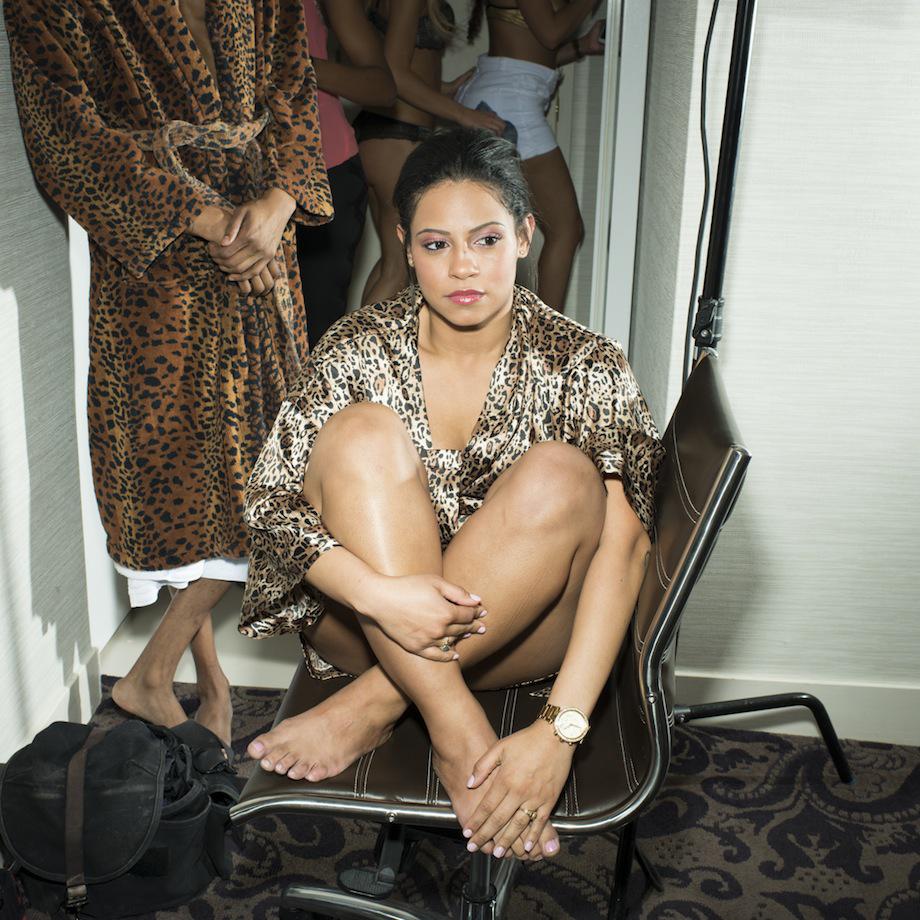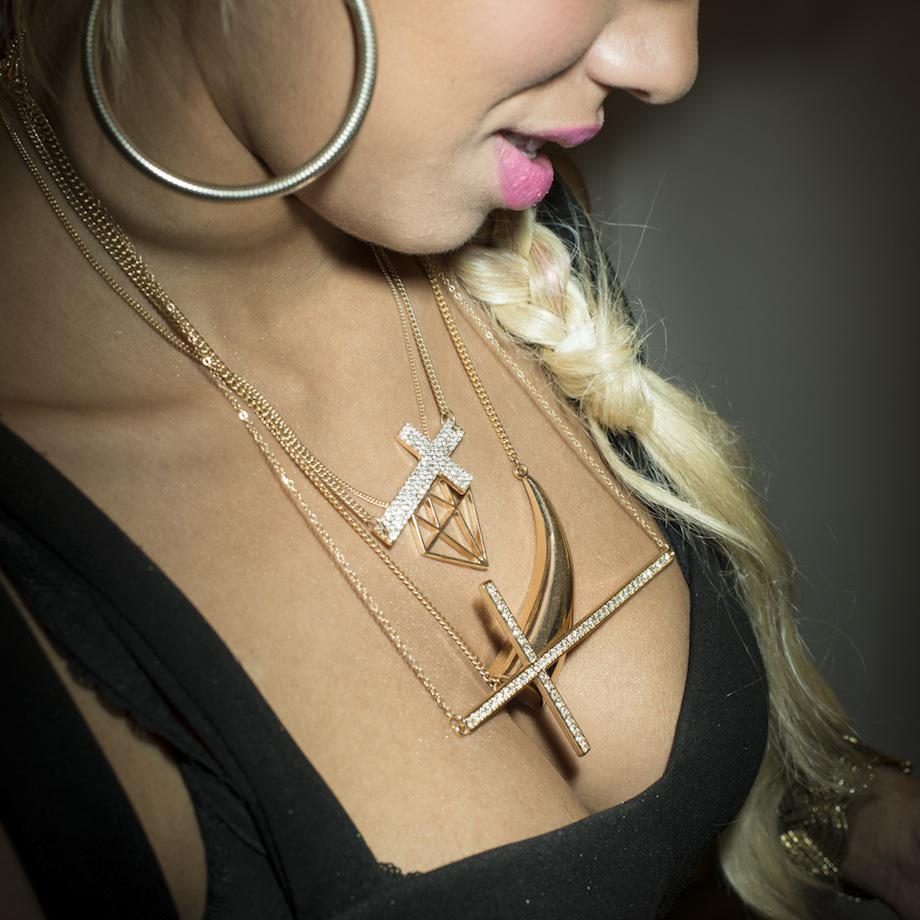 Finke first got the idea to dive into the hip-hop world at a photography festival in Italy last summer, when a magazine editor suggested he take a look. He started calling casting directors that August, and began shooting in January.
He has attended five video shoots in New York City since then. One was in a hotel room on Park Avenue South. Another was in a cigar bar in Harlem. Most are in traditional photo and video studios.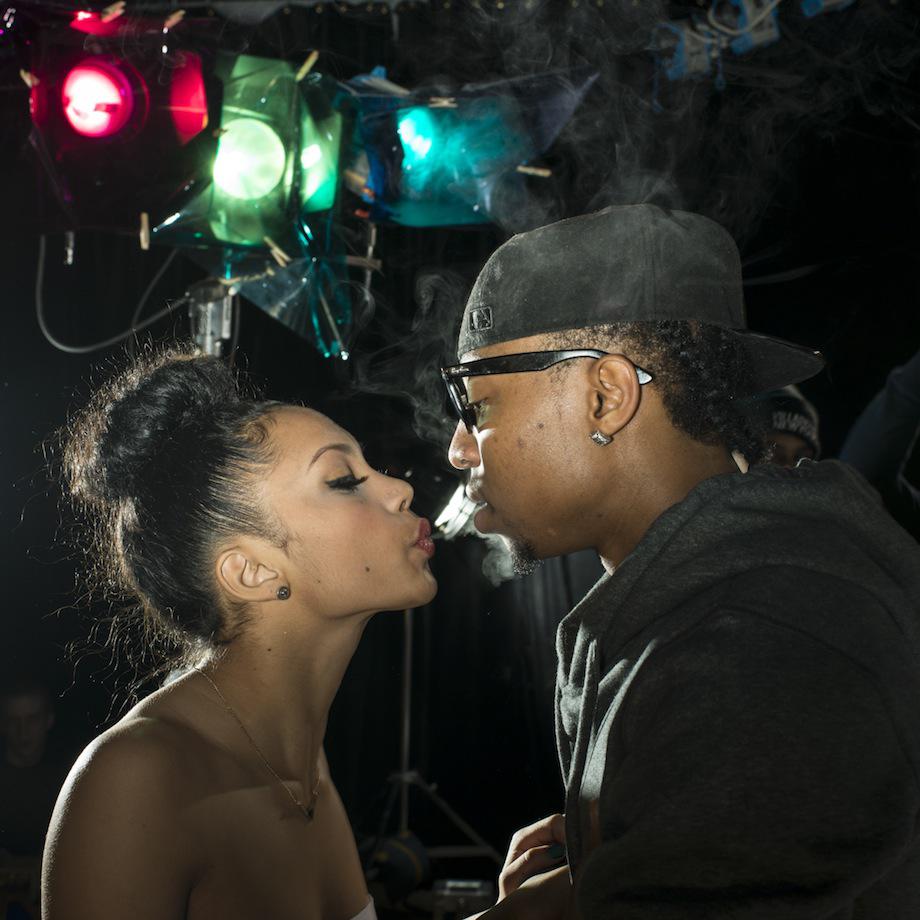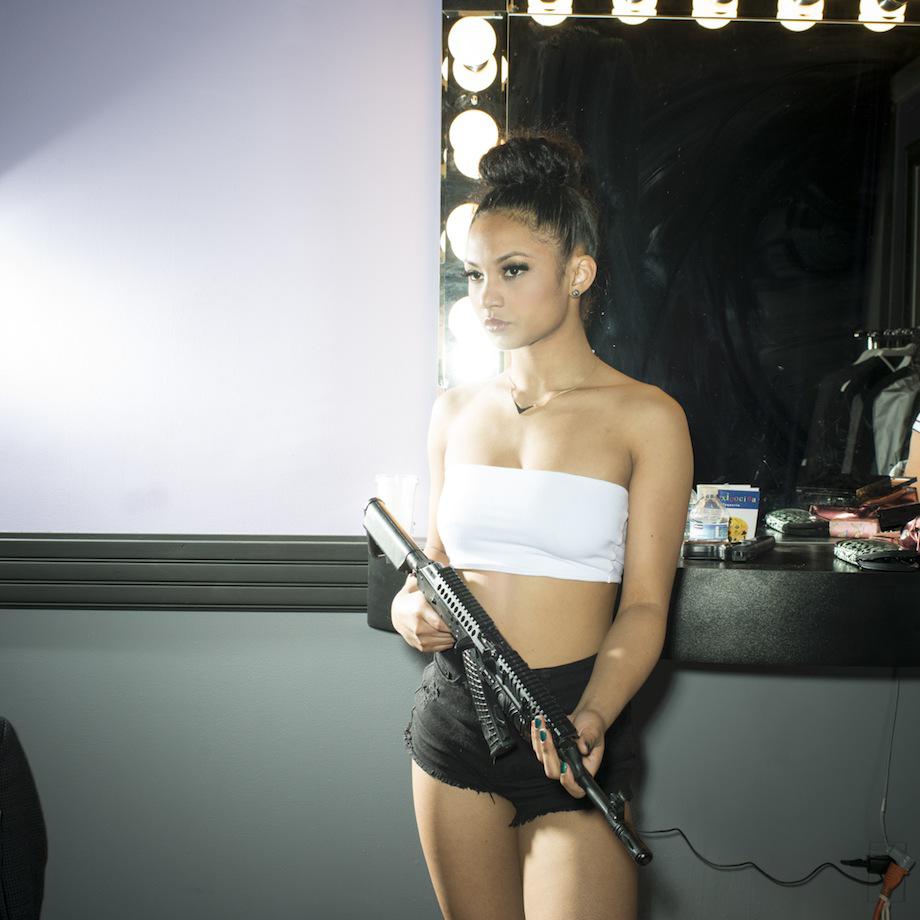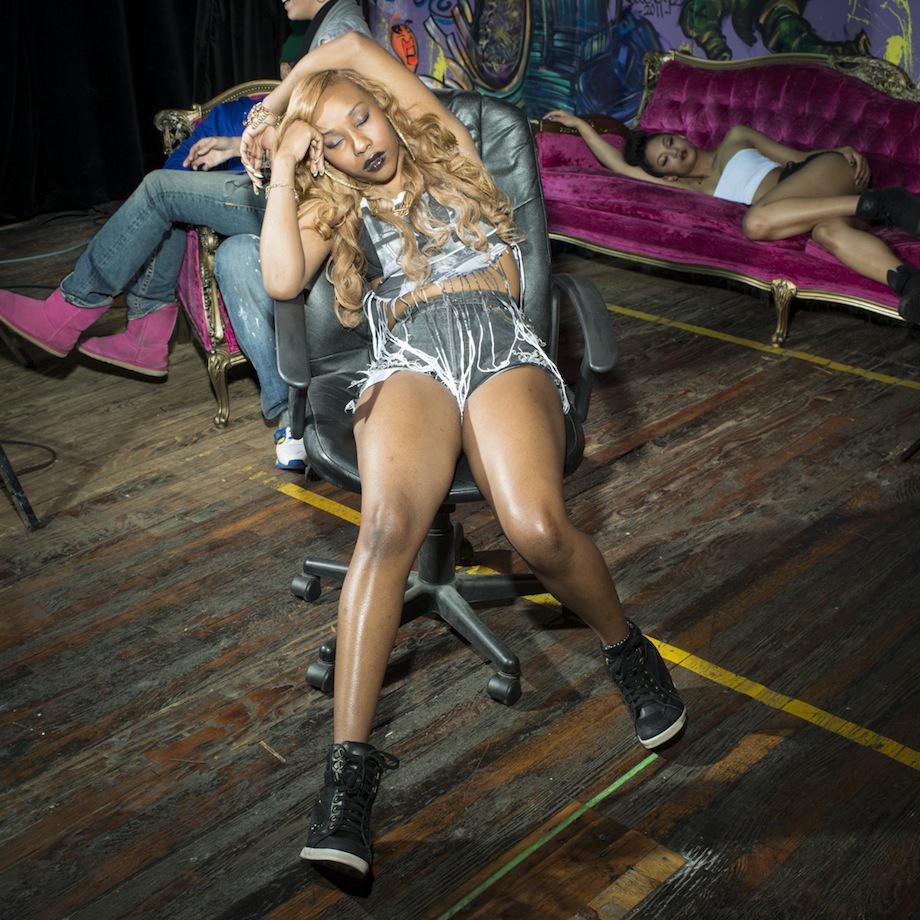 "I always want the pictures to be about the people I'm photographing: the subtle expressions, the gestures, the little things that give insight into the personality of the person. I describe it as a stylized documentary," Finke said.
Of the shoots he's attended so far, Finke said that he prefers the less polished, B-level shoots, because he gets better access to his subjects. Once he gets on set, though, Finke generally finds the women open to being photographed.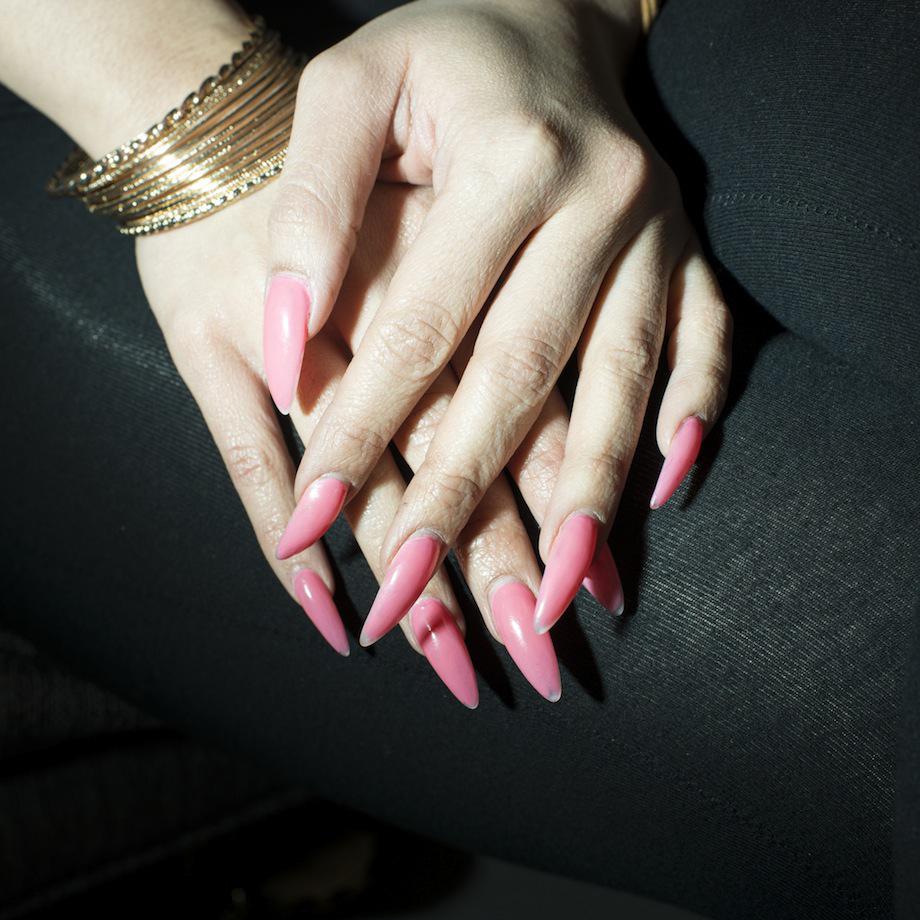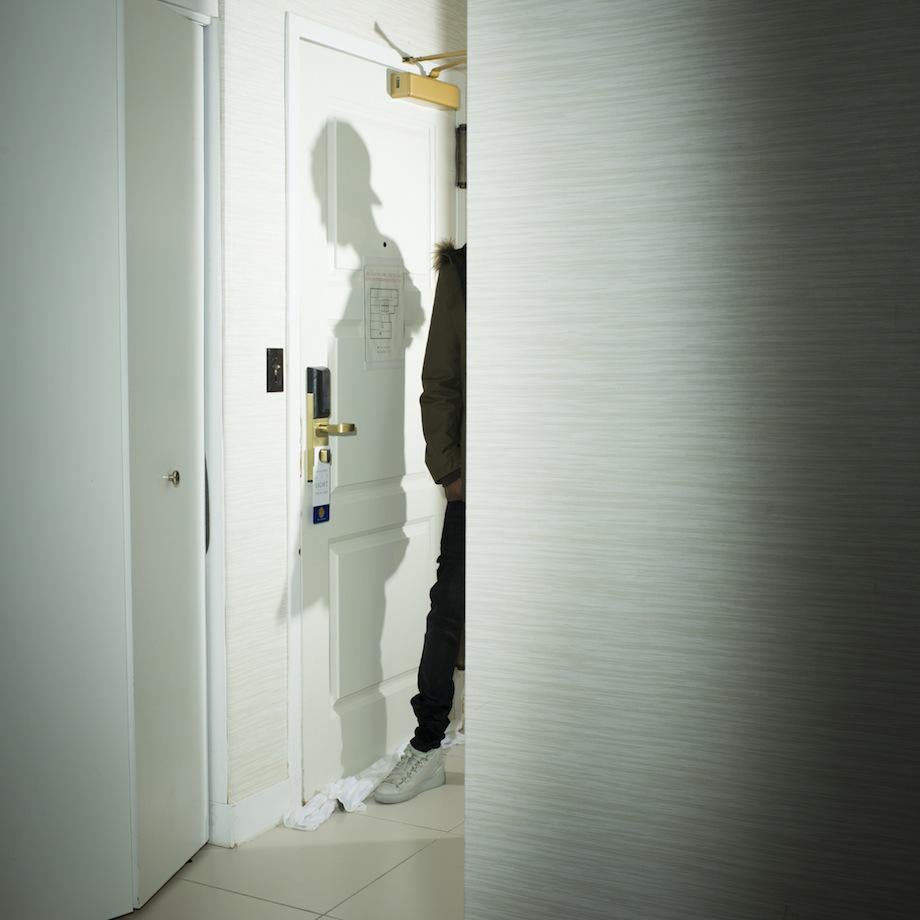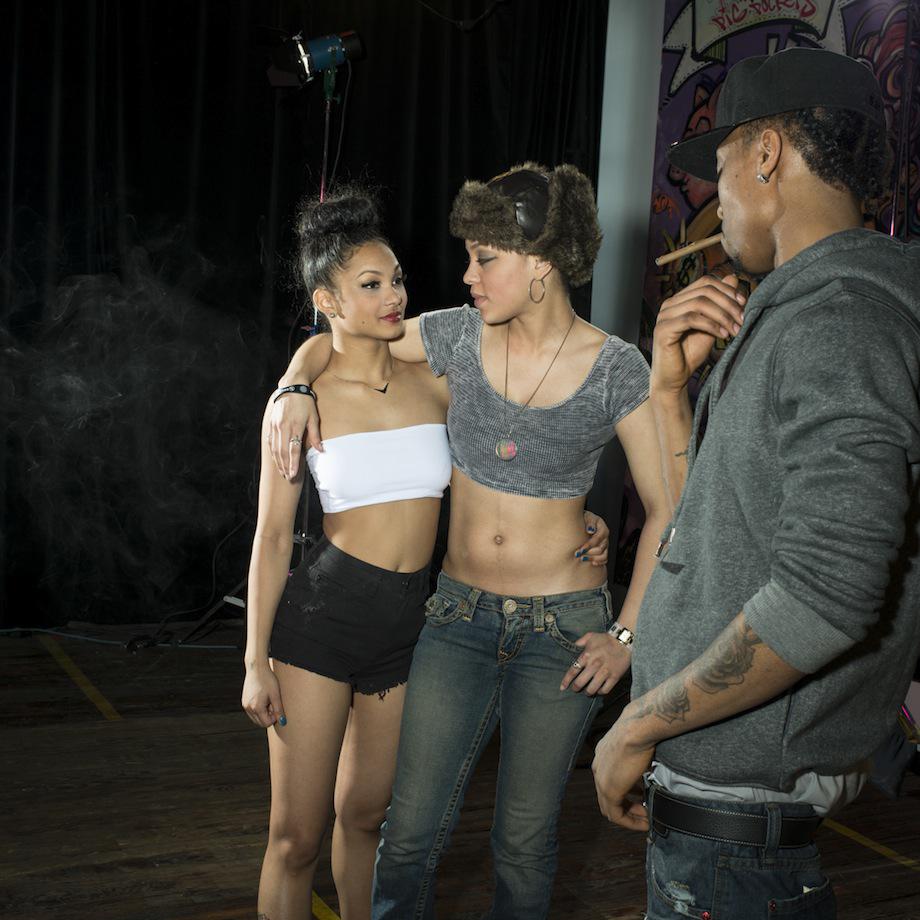 "It's just one more camera. They're there to be seen and photographed. It just plays into that," Finke said.