When advertising work slowed down a couple years ago, photographer Paul Nelson needed a new project. Out of this came Aviary, Nelson's series that captures images of real live birds in midflight, creating a fantastic hybrid of his clean, bright white product photography to the completely natural subject of wild birds.
Nelson first secured the help of Springbook Nature Center, which captures its birds in order to gather data about them, placing identifying bands on their feet as a way of tracking them. In this video, Nelson explains the process of constructing a "photobooth" in order to capture images of the birds as they were released back into the wild. When the birds flew away, they triggered a sensor that in turn triggered the camera. With this setup, Nelson was able to capture these whimsical images of birds in various stages of movement.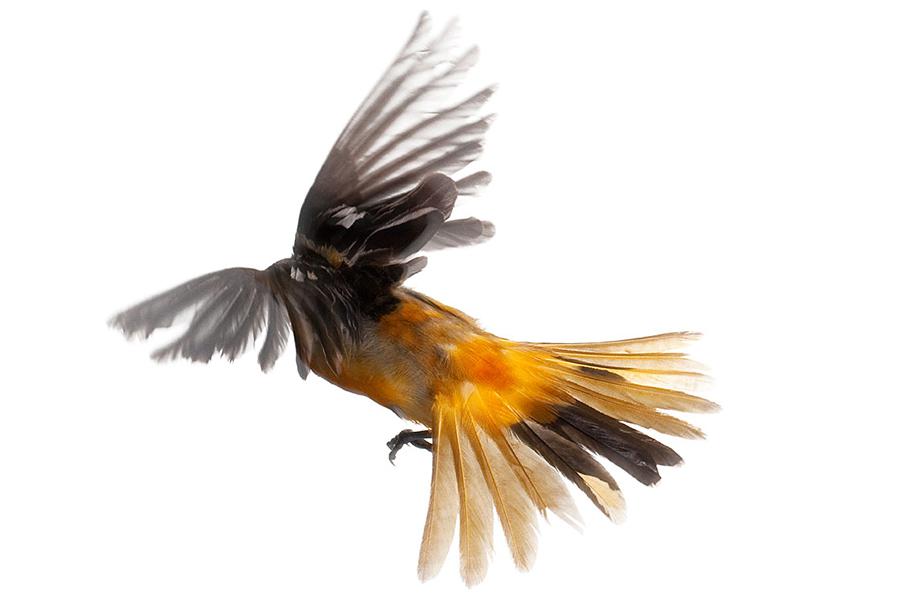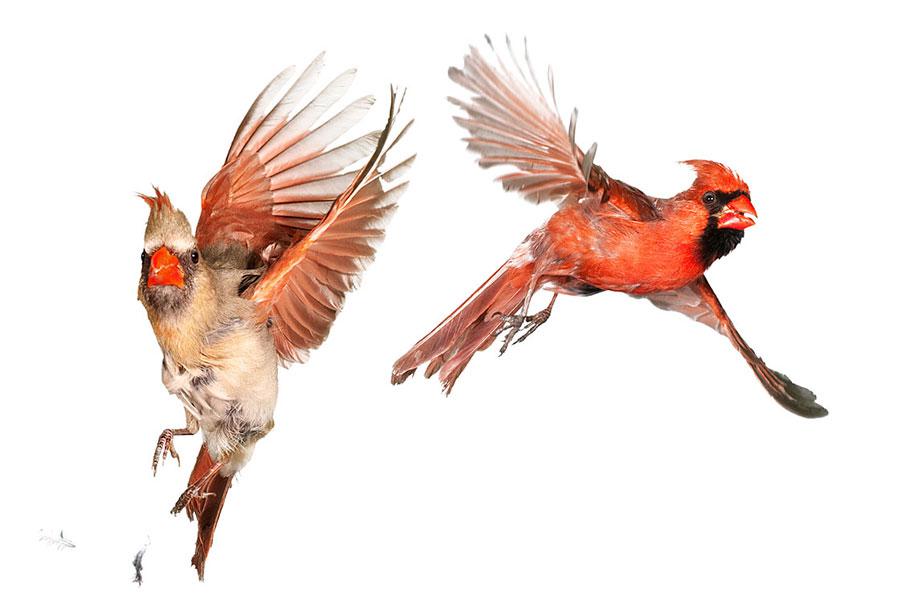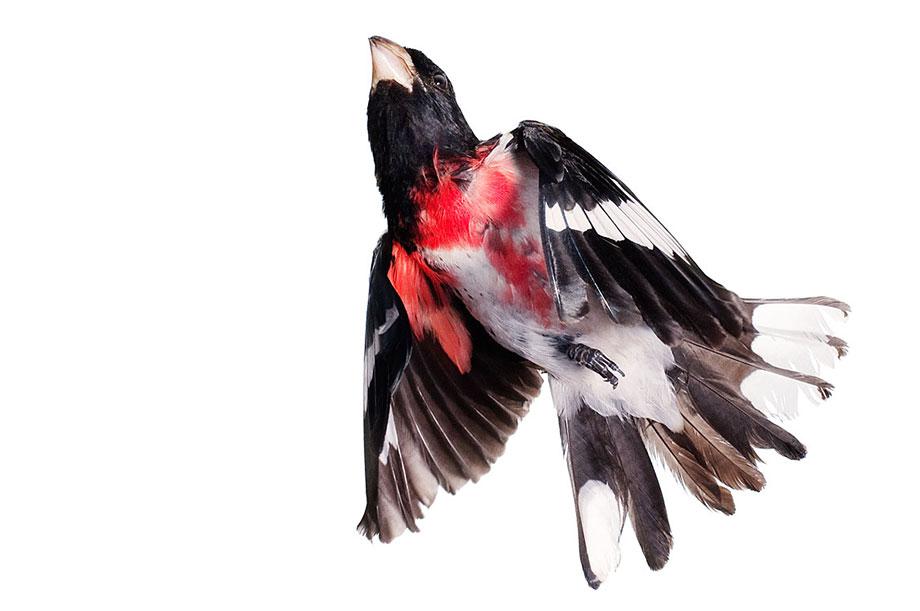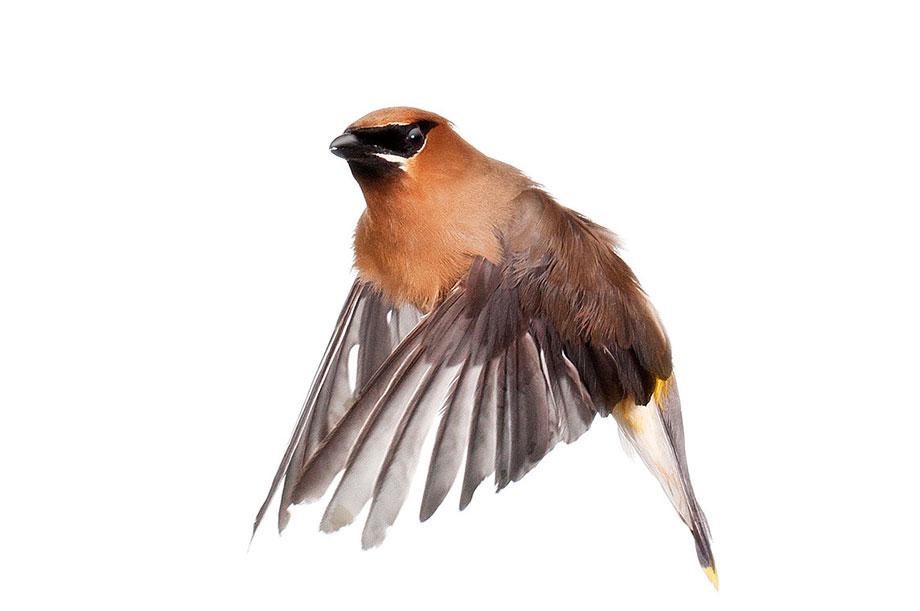 Nelson wrote via email: "My interest was in trying to create photographic images of birds similar to illustrations seen in field guides. The bird banding idea came about as a practicality for getting a variety of species and having some help in doing so."
Nelson found that this project increased his knowledge of and interest in birds. He plans on expanding the project to include more species of birds going beyond flight: perching, bathing, etc.
Nelson has available prints of some of the images from this series at Lux Archive.