When both of your parents and your sister are mental health clinicians, it might make you consider entering the field. For photographer Saul Robbins, that wasn't really an option.
"My talent is within the arts and teaching, but there is a sensitivity that comes from that line that I bring into the classroom… many of my critiques tend toward a psychodynamic quality to the work," Robbins said about his process as a teacher and artist.
The experience of growing up in a household of psychotherapists is just one of the influences present in Robbins' series "Initial Intake," which looks at the offices, and specifically, the chairs belonging to therapists.
"It's all personally motivated, driven from personal experiences," Robbins explained about his work. "A lot of those experiences relate to loss and unity and the desire for community. … The desire to connect with people and have meaningful relationships and to relate to the world in a way that's more about connections rather than distance."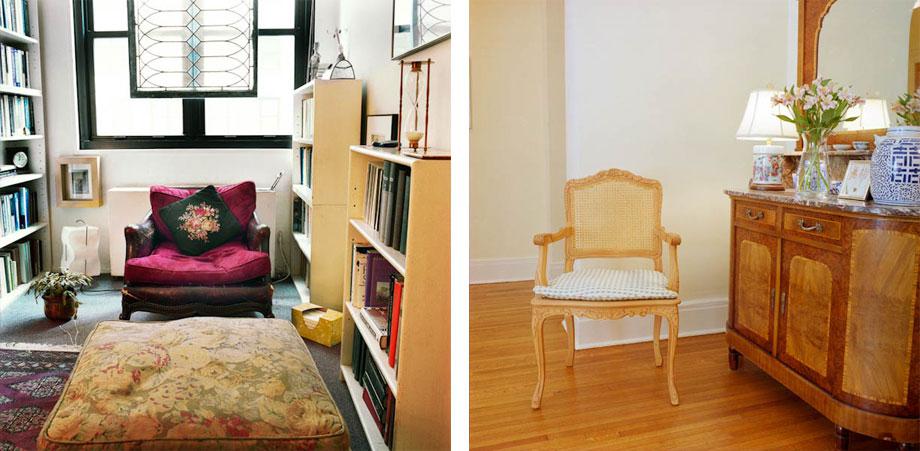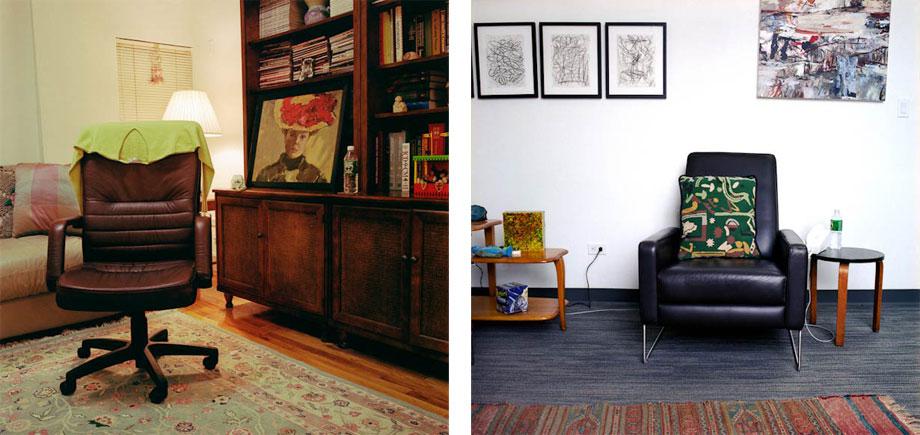 To do that, Robbins first took a photograph of his own therapist's office, partly as a way to connect his experiences in that relationship with the environment in which the therapy was conducted.
"I found the environment was really emblematic of the lack of connectivity I felt with him, that there was a banality to the space … there was a not-so-special chair … and I was considering the relationship and the work we were doing and my frustration with it, and I thought, 'How does this guy's space look like him?' " Robbins said.
From there, Robbins received referrals about other offices he could photograph from family and friends. He said he didn't want to feel rushed, and let the project take a more natural feel in relation to time.
"There was no need to work on anything quickly," Robbins said. "There's a lot to be said about taking out time and really thinking about stuff, slowing down, closing the portfolio and doing something else for a while, looking at other things and then opening it back up and reconsidering."
The series for Robbins allowed him to turn inward in order to think about the "interaction of being in a therapeutic relationship with somebody and questioning their hierarchy and expectations that are traditionally placed upon that type of relationship."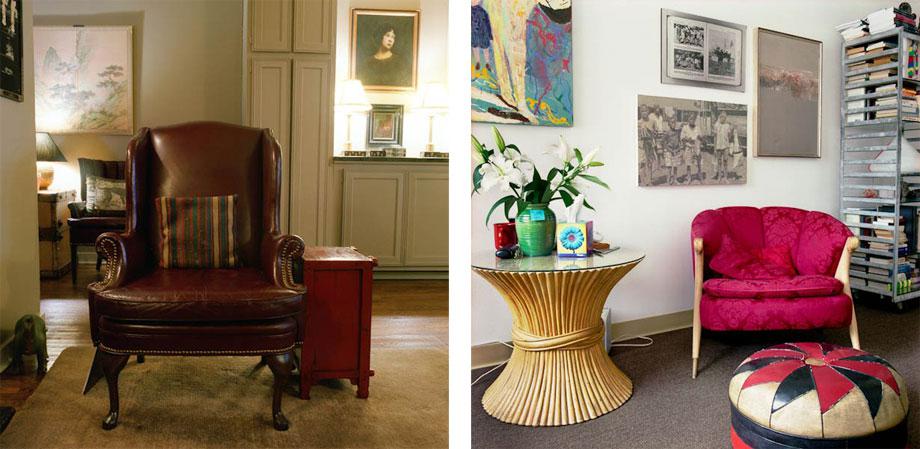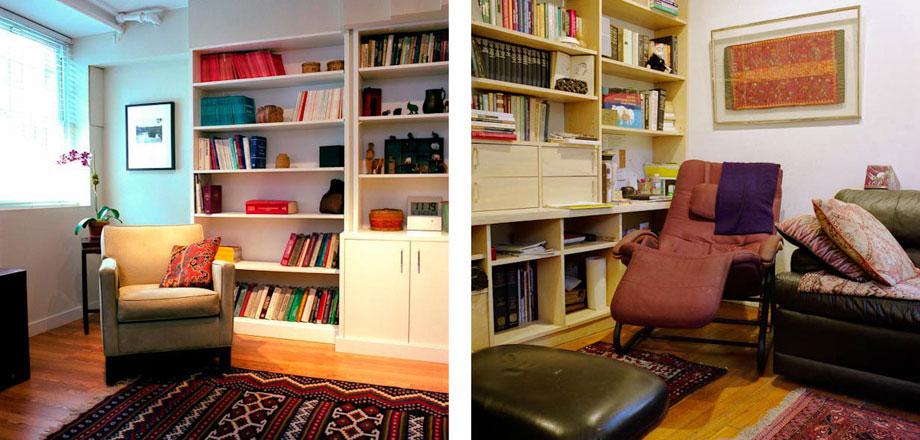 After a few years, Robbins had taken 51 photographs, enough to start considering either a book or a gallery exhibition. The images are all shot in square format because he "didn't want any one direction to become dominant" in the images. Robbins wanted to make images that would give the viewer the experience, visually, of what they would see in the offices. He also decided early on in the project not to include the therapists.
"The interest of the project was to leave the chair open, to have people place their own personality within that context and in that space … so each chair could become symbolic of the Upper East Side or Chelsea or Soho and all the baggage we carry into those relationships or any relationship."
Since showing the work (he had a show at the Griffin Museum last January), Robbins said feedback has been really positive with a sense of humor about the images.
"There has been a sense of mutuality and universality to the work: 'That could be my therapist's office' or 'That's on the Upper East Side' … and I think they [the images] are very provocative because they address décor, personality, and the idea of interaction and what really takes place there [in the offices], which leads to two different thoughts: What happens in the room … and how would I respond if I were in that place?"