Photographer Martin Parr has said that he is obsessed with beach culture. He also has a pretty good sense of humor.
"How can one explain a medical condition like this," Parr said when asked about his prolific library of beach imagery. "It's one of those things you have to live with. I can't resist. In New York, you have the street, in the U.K. we have the beach. I end up being like a migrating bird, being attracted to it."
Parr has been taking images at the beach his entire life, and switched from taking black-and-white to color photography in 1982. Aperture recently published a collective of Parr's beach images taken around the world since the 1990s, appropriately titled Life's a Beach with an accompanying exhibition at Aperture Gallery in New York on view through July 3.
Parr said editing the book was quite easy. "We had hundreds of pictures and just threw out the rubbish ones and tried to keep the half-decent ones. It was as simple as that."
The images included in the book are whimsical and eye-catching, inviting the viewer to look at them repeatedly to find new details or to revisit moments that portray both the free-spirit nature of beach life as well as Parr's astute ability to create images that are spontaneous, humorous, and relatable.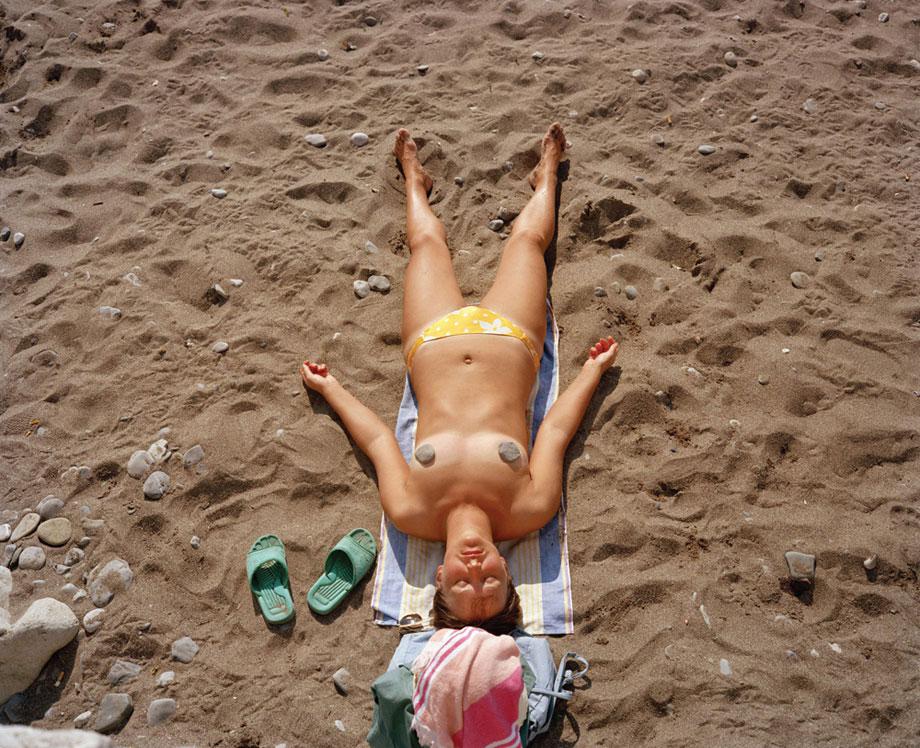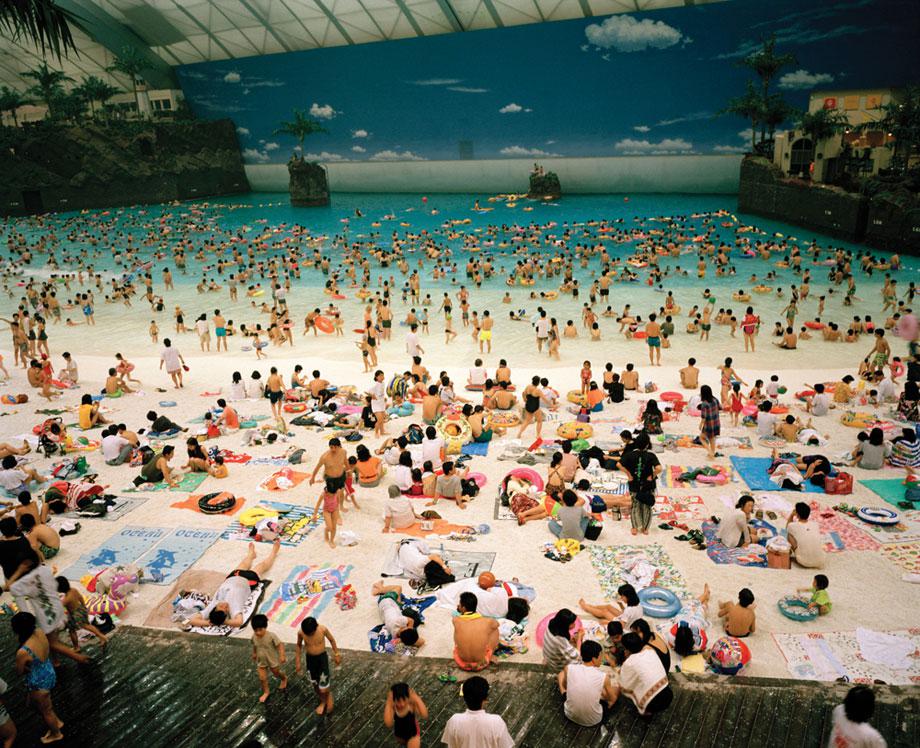 Parr has visited beaches across the world including those in Argentina, China, Spain, the United States, and Thailand. Parr noted that he has found elderly people to be the easiest to photograph since they are "more mellow." He also said that he now takes pictures from farther back than when he first starting documenting beach life.
"I'm not as close as I have been in the past, mainly because of the issue with kids," Parr said, noting that people have become increasingly uncomfortable with strangers photographing children.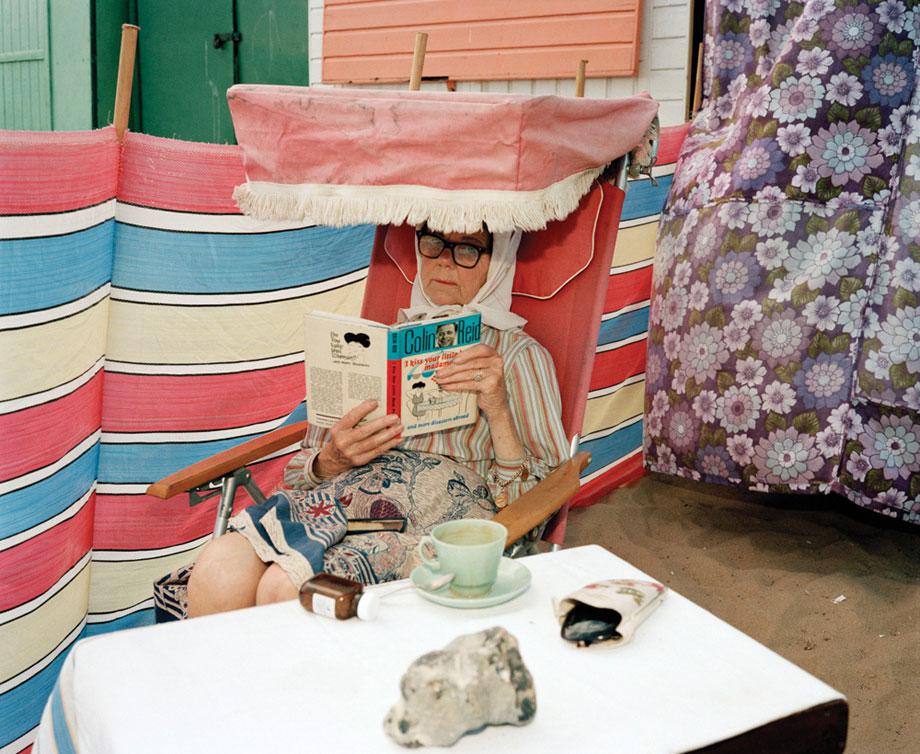 Concurrent with the Aperture Foundation's exhibition, Janet Borden Inc. in Soho, is showing a retrospective of Parr's work titled "Martin Parr: USA Color." The show, on view through June 28, also looks at Parr's dry sense of humor, this time focused on daily life in America as seen through tourism, fashion, and daily life from the Mall of America to the Grand Canyon and Las Vegas.
Even with the current focus on Parr in New York, he's fine letting his images speak for themselves. "I'm a photographer, not a talker," he said. In fact, Parr mentioned that as his work becomes more prolific, his need to make mention of it decreases. "My cv gets shorter as I get older. I try to keep it down to 10 lines now."