In honor of Mother's Day, share a photo on Twitter or Instagram of your grandmother or her signature dish using the hashtag #grandmacooks. Check out our submissions here.
If grandmothers around the world had a rallying cry, it would probably sound something like "You need to eat!"
Photographer Gabriele Galimberti's grandmother said something similar to him before one of his many globetrotting work trips. To ensure he had at least one good meal, she prepared for him a dish of ravioli before he departed on one of his adventures.  
"In that occasion I said to my grandma 'You know, Grandma, there are many other grandmas around the world and most of them are really good cooks," Galimberti wrote via email. "I'm going to meet them and ask them to cook for me so I can show you that you don't have to be worried for me and the food that I will eat!' This is the way my project was born!"
The project, "Delicatessen With Love", took Galimberti to 58 countries where he photographed grandmothers with both the ingredients and finished signature dishes.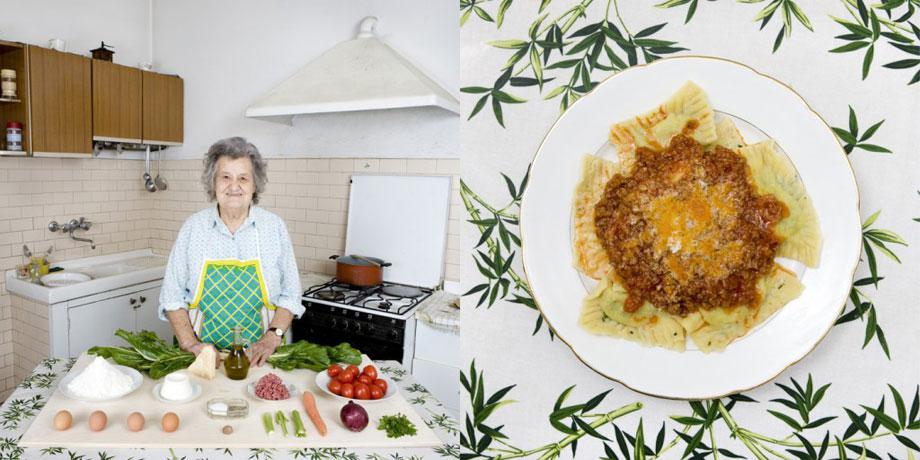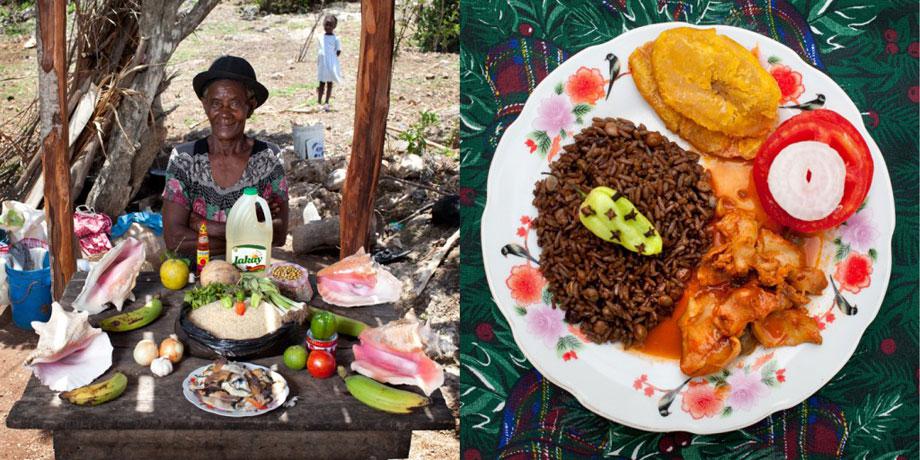 Galimberti said many of the subjects for the project were selected serendipitously, picked while he was working on a project about couch surfing that explored the global phenomenon of staying in other people's houses. Since Galimberti never slept in hotels while working on the project, he was able to come into contact with people who introduced him to grandmothers in the area.
"This families always became the way to get in touch with grandmothers, children and all the people that I needed for my other projects like 'Delicatessen With Love' and "Toy Stories," Galimberti wrote.

Galimberti acted as photographer and stylist during each shoot with the grandmothers, taking a portrait of both the women and the food they made for him. "I always do the arrangements by myself," he explained. "Actually, I don't remember why I took the first photo like this. I like geometry. My photos are always geometric so it comes natural for me to make order. I like the idea of showing all the single ingredients in the first photo in a way that everybody can recognize and in the second photo I show the result of the recipes where all the ingredients are mixed together!"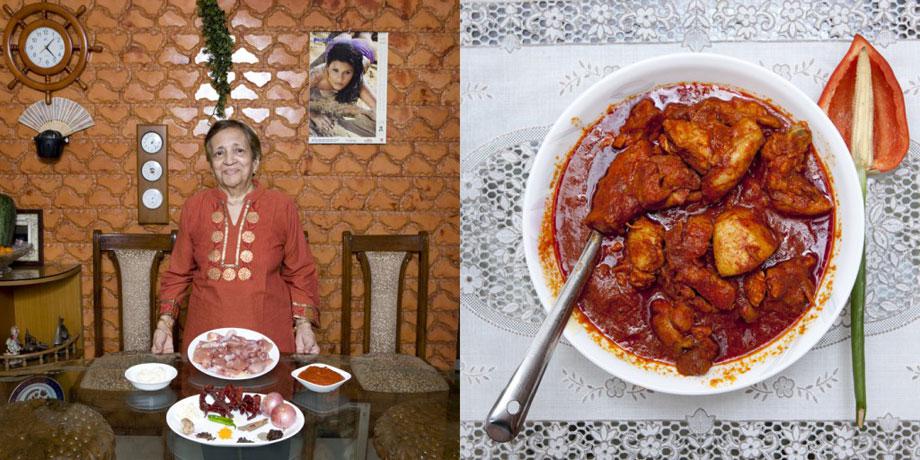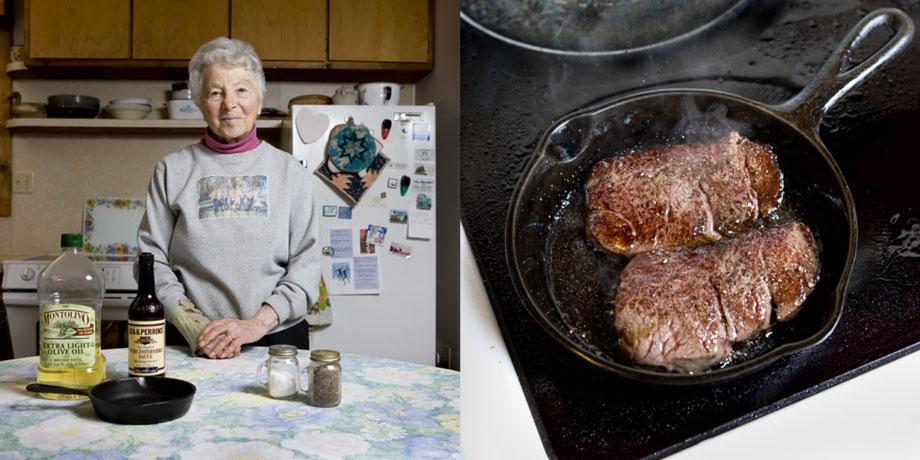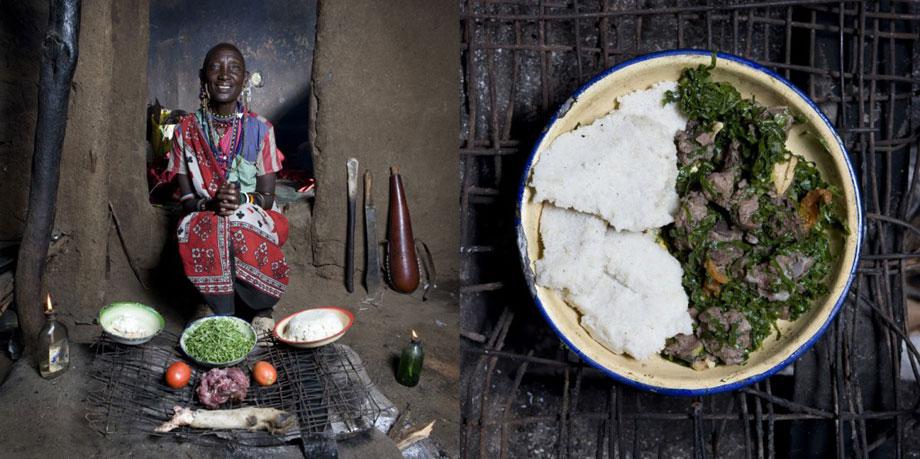 Galimberti elaborated:
"I like to photograph people and I always like to tell their stories. Every single of my portrait goes together with a story. I always try to put in the photo some elements with a connection with the story that I will write. So, to do this, I need to stage the portrait. I always need hours to make a portrait because I'm a slow photographer. I always talk a lot with my subjects; I need to know something about their life and I need to get some inspiration from them."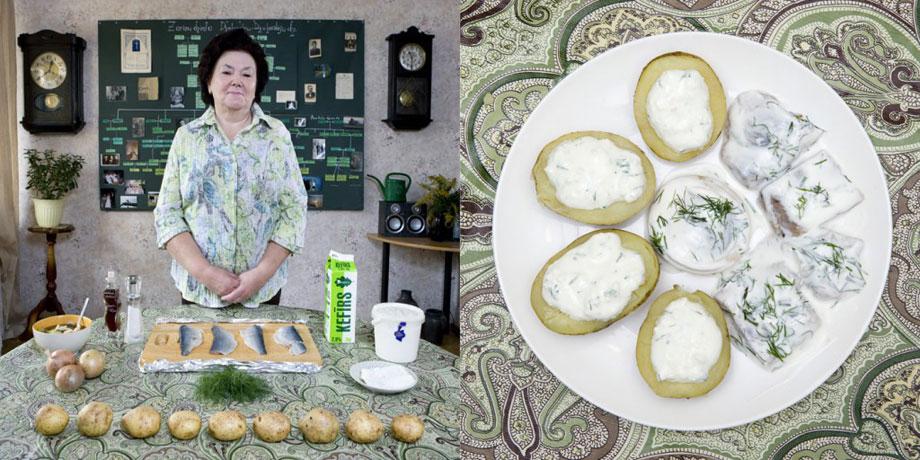 The final images in the series also include the recipes for the dishes so the series doubles as an international cookbook, one that has universal appeal.
"It seems like everybody loves this project," Galimberti explained. "I think it's because it's a simple project. Something that everybody can understand and read. It doesn't talk about photography, it talks about normal people, simple things, food, travel … so, people doesn't need to have any king of specific knowledge to understand it. I think this is why I had success with it."
And to make sure his grandmother didn't worry too much about what her grandson ate during his adventures, Galimberti insisted he didn't starve while working on the series.
"And yes, I always [sat] at the table with the grandmas and I always tried their food!"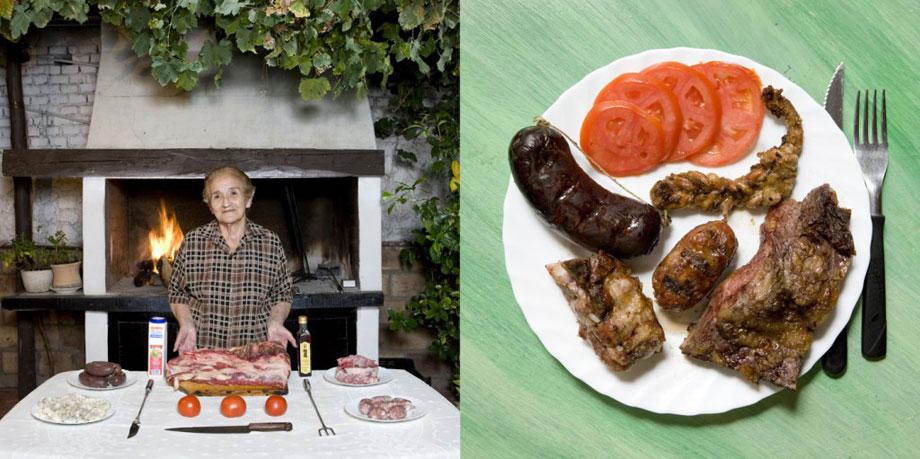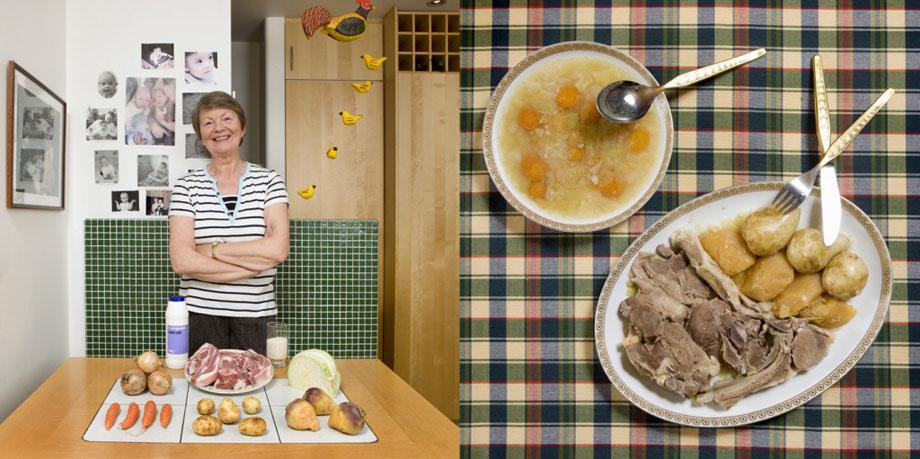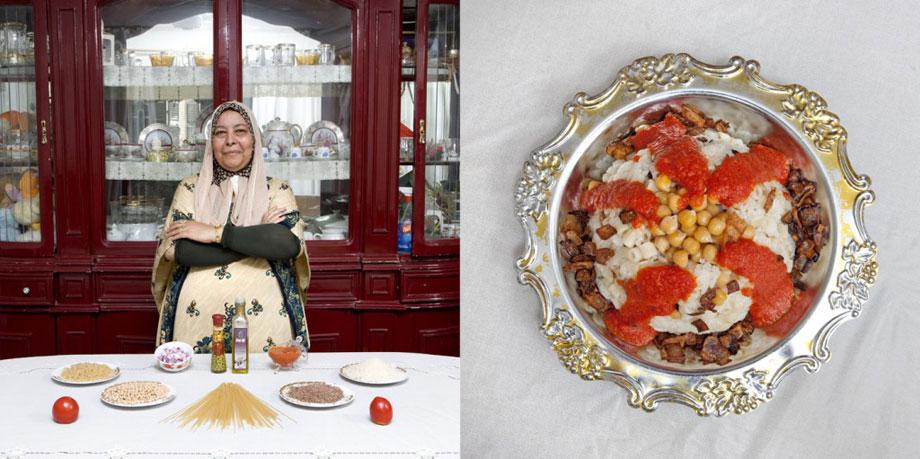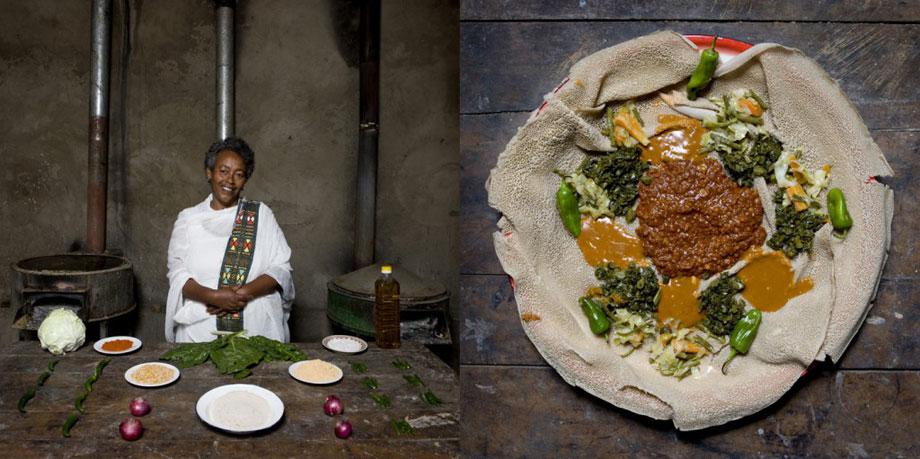 In honor of Mother's Day, share a photo on Twitter or Instagram of your grandmother or her signature dish using the hashtag #grandmacooks. Check out our submissions here.