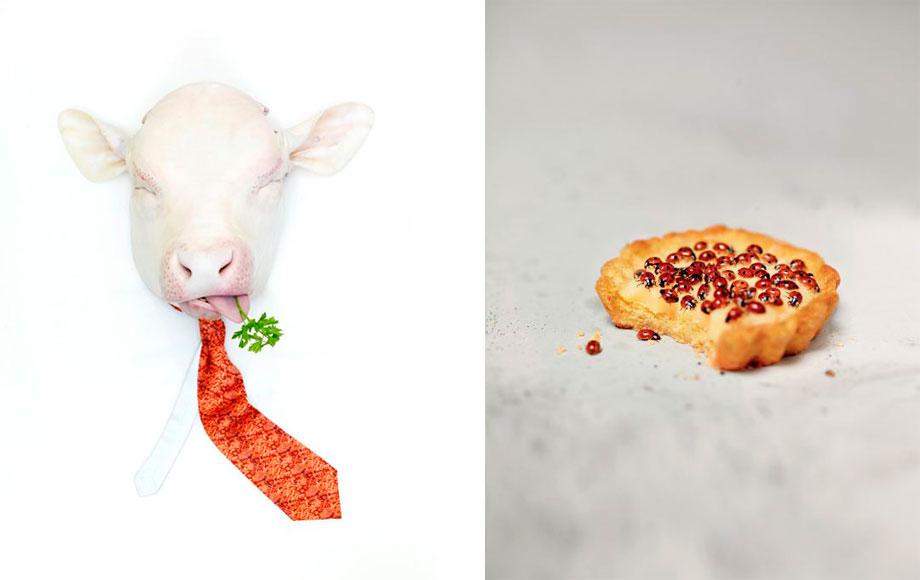 Emmanuel Pierrot describes himself as a "domesticated hen tamer, ladybird breeder, occasional gardener, gourmet, and chef." Oh, and a photographer, of course.
Pierrot's work for the French newspaper Libération combines those disparate interests into playful photos of food and animals. For years, he's been making the images to accompany a special column in the newspaper. Every week is an opportunity to exercise his imagination using images from "the world of the dream."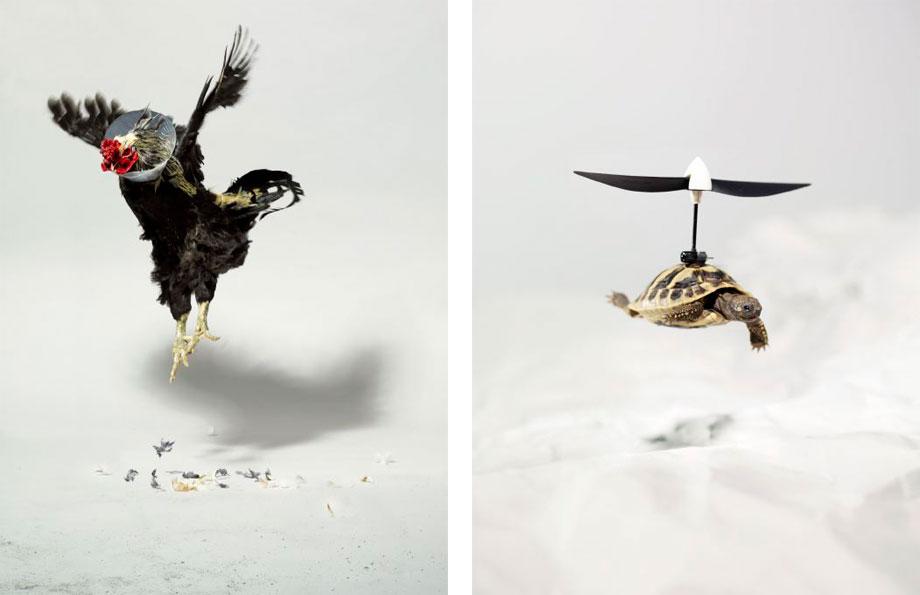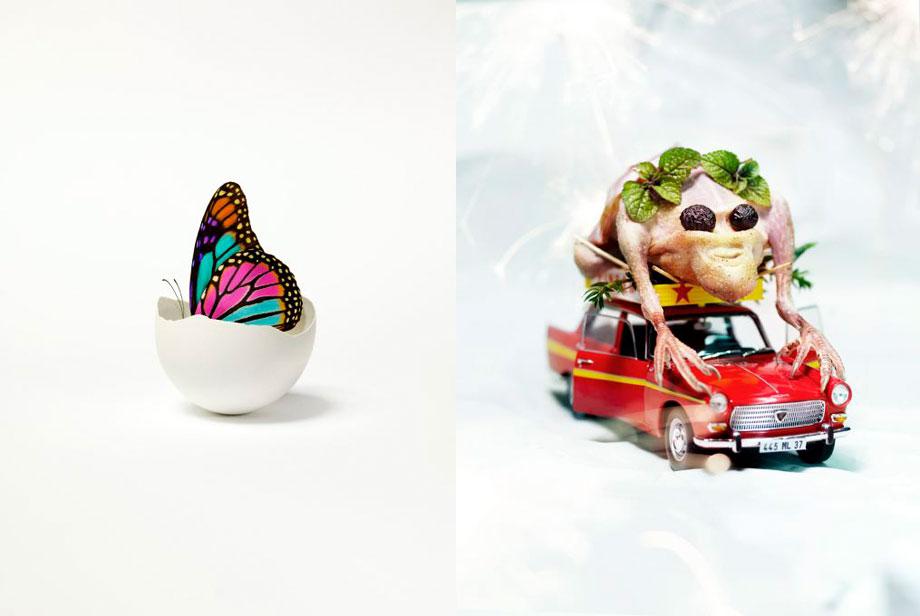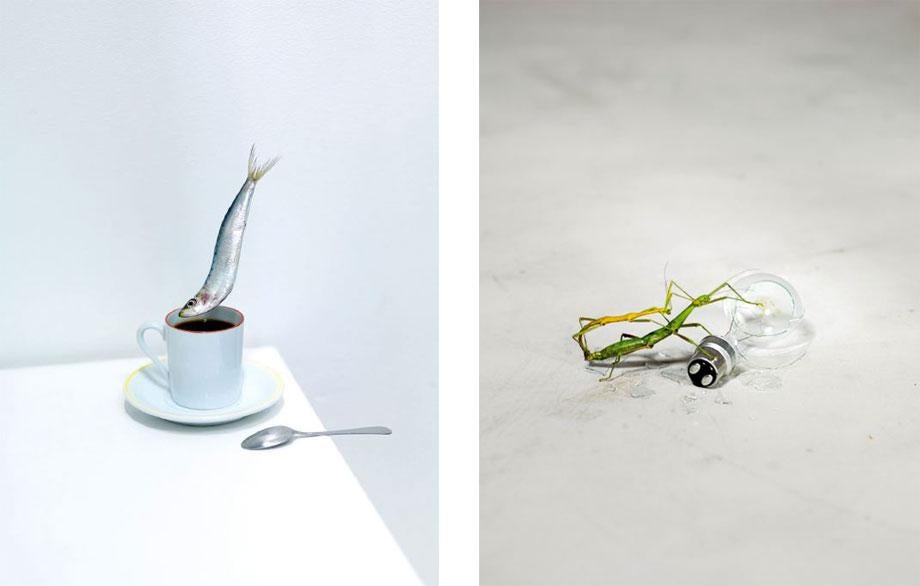 Though his images are surreal, they aren't altered in any way. He wants viewers to be surprised and delighted by the real, fantastic situations he sets up.
When it comes to finding his materials, Pierrot is resourceful. He uses food from his fridge, which he purchases at the local market, and animals and insects from his garden. Sometimes his neighbors lend him their pets. One day recently, a bee flew in his window, and he immediately set about trying to incorporate the insect into his work.
Though photographing food and animals is his specialty, Pierrot says that he doesn't always use these elements in his work.
"When it can serve the story, I do it. I always try to serve the story I have in my mind," he said.
Pierrot said his goal is to use a few basic elements to make a simple but powerful impact. Often, it's a satirical comment on current events. His photo of a disembodied cow's head references a mad cow disease epidemic. One, featuring a pigeon's carcass on top of a car, is a comment on suburban life. Another, featuring a pig, intends to tackle the Dominique Strauss-Kahn scandal.  
Pierrot says that he sees his work as being in conversation with traditional still life in art. But while the still life often incorporates creatures that are dead, Pierrot says he wants his photos to feel alive.
---