Many people think of beach trash as an unfortunate eyesore. But Barry Rosenthal, who spends much of his time on beaches in gloves and knee-high boots, combing through glass, plastic, and other junk, finds artistic inspiration in what others leave behind.
Rosenthal describes himself as a lifelong collector. As a child, he stocked up on baseball cards. And as an adult, he keeps collections of frying pans, clocks, and carnival horses, among others items.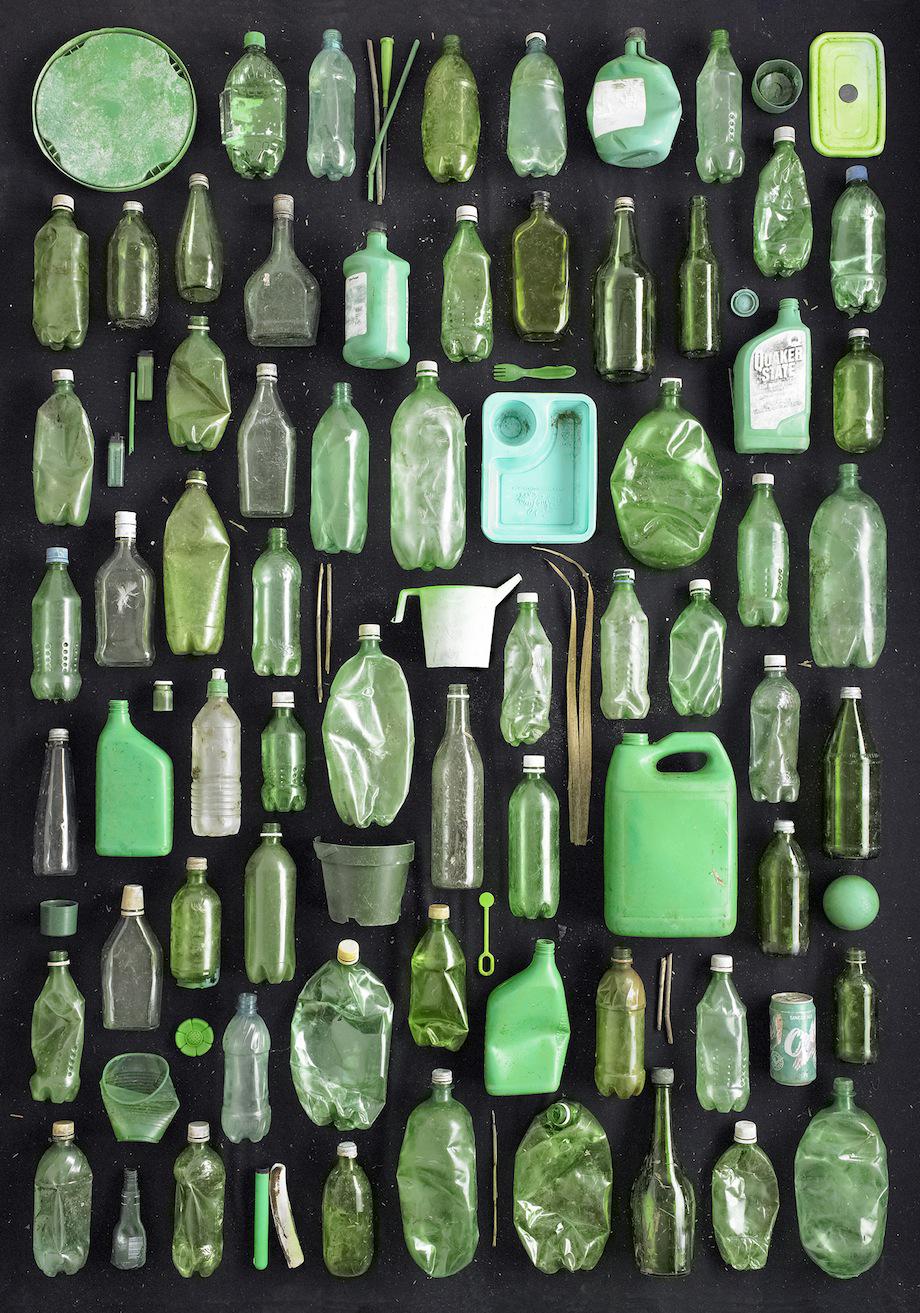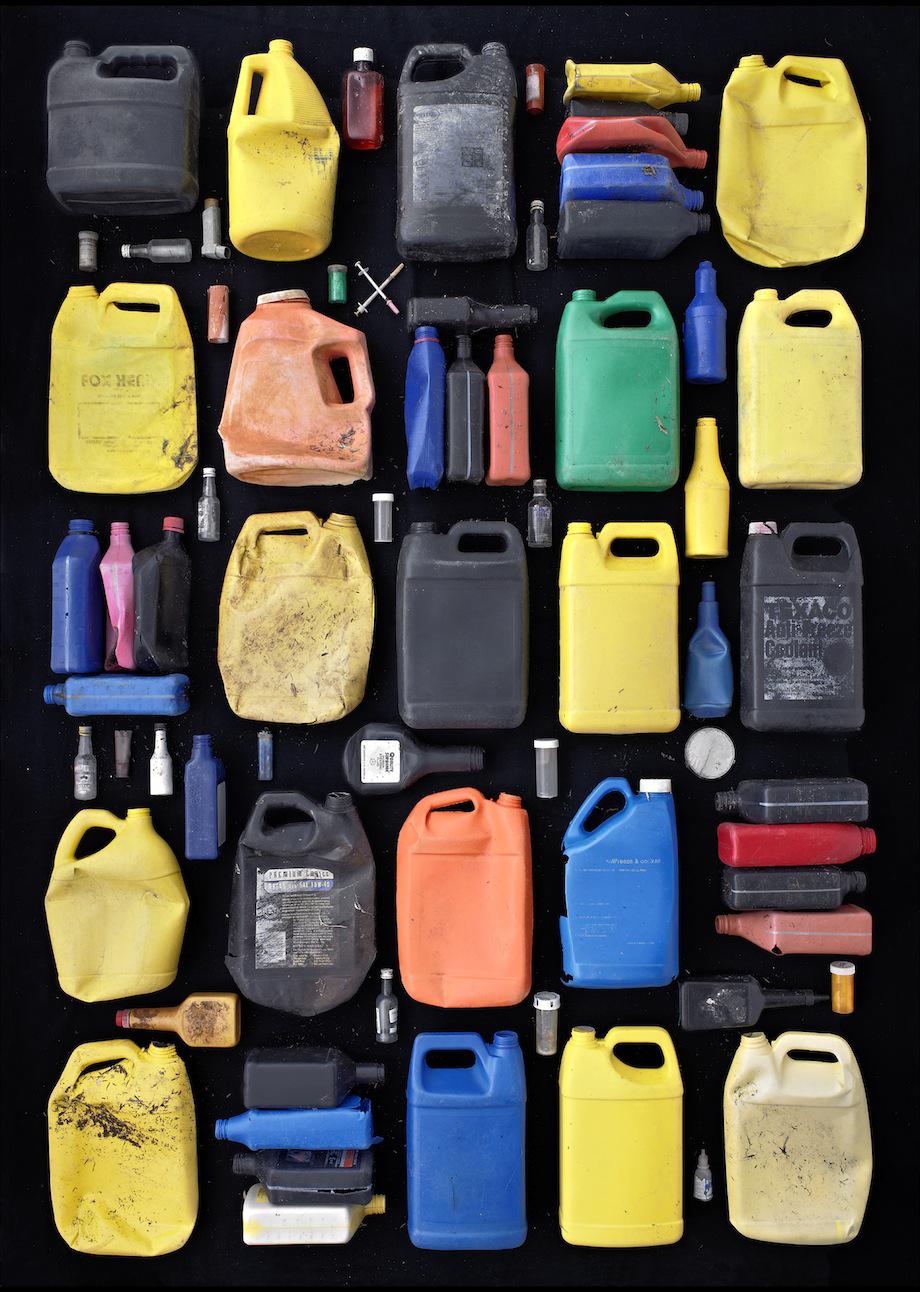 But his main interests as a photographer are plants and other natural subjects. In fact, it was during a plant-finding expedition at a bird sanctuary on Long Beach Island in New Jersey three years ago that he first discovered his interest in trash.
"I couldn't find any plants I wanted to shoot, but I started finding all this colorful stuff washed up on the beach," Rosenthal said. "I found tons of stuff and started collecting it and spontaneously doing this as a side-project."
Rosenthal said by arranging individual pieces of garbage into intricate collages, he's able to give common objects more value. And though he said there are obvious associations to be made between his series and environmental issues of waste and pollution, it's not necessarily his mission to bring these concerns to viewers' attention.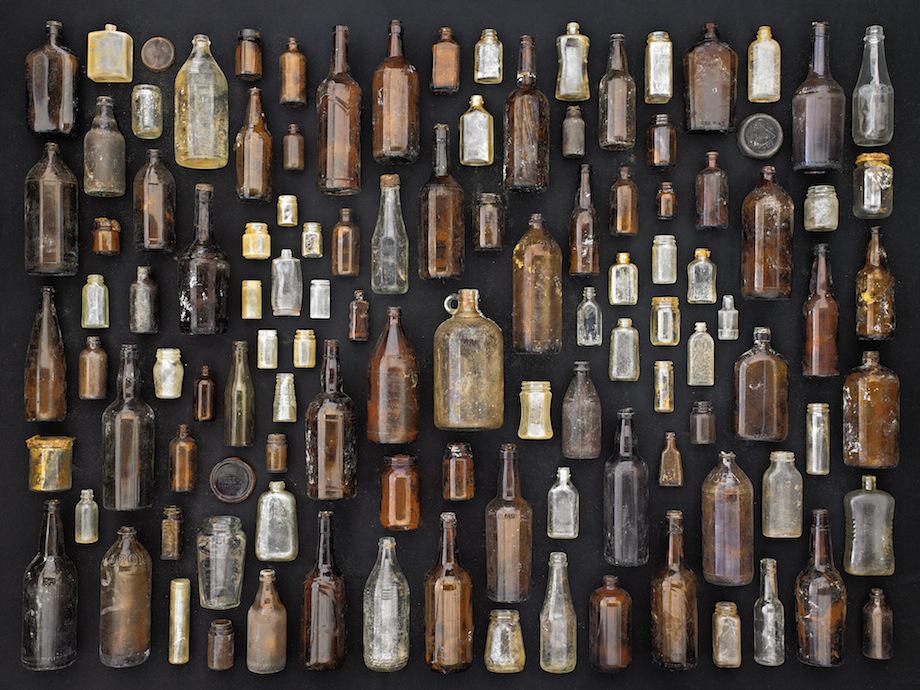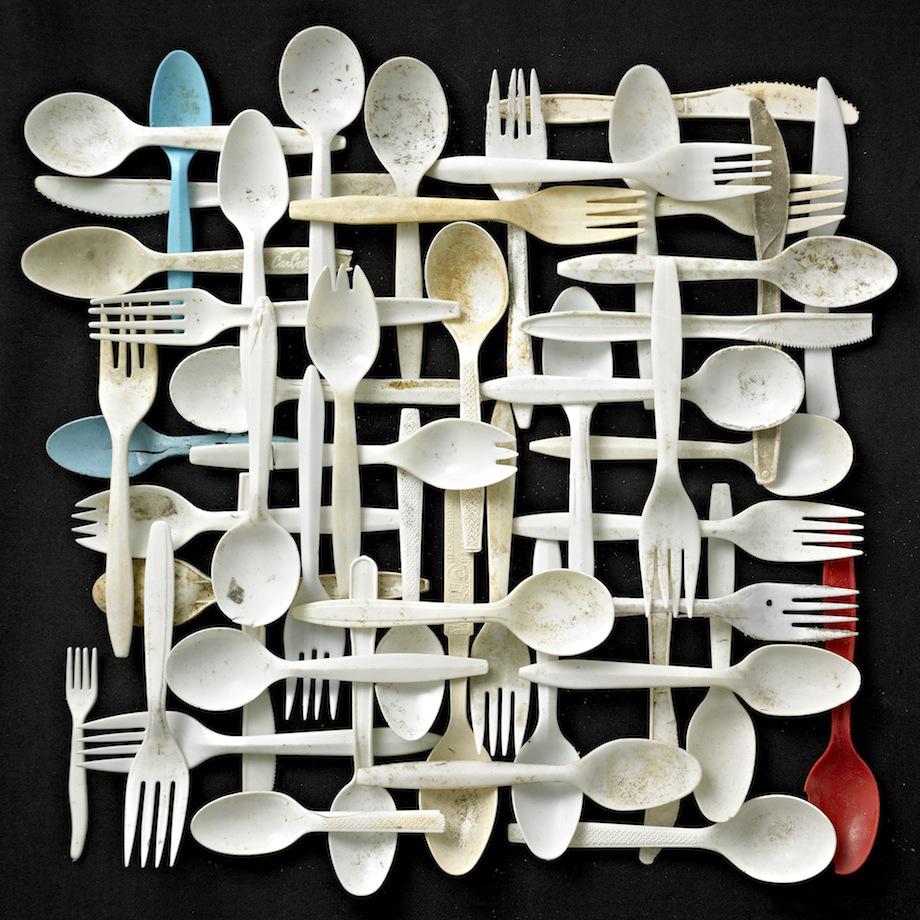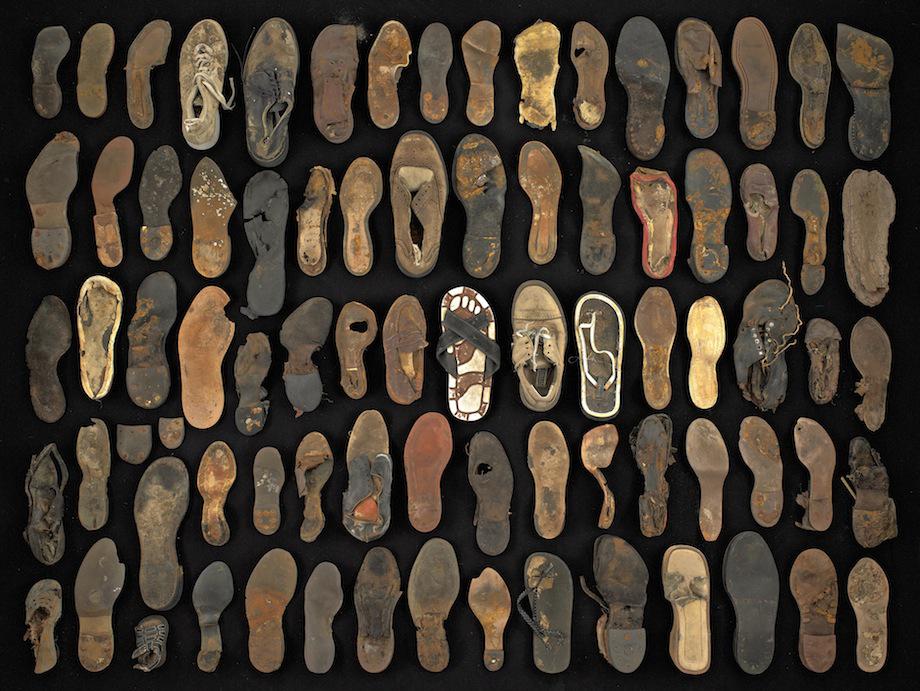 "I'm displaying what I find, and it's open to people's interpretation, but there is the message of, 'Why don't we care for things a little better? Why can't we clean up our own backyard?' " Rosenthal said.
At first, Rosenthal would collect the objects, arrange them, and shoot them all on scene with a small mobile studio. But after securing studio space at the Brooklyn Army Terminal, he was able to expand his work. He set up a larger backdrop and started keeping a vast library of garbage. This has given him the opportunity to pick and choose among objects to create more cohesive themes. Still, he said, his collages are limited only to what he's able to find on his hunts.
"It's not like going to Wal-Mart. I take what comes up," he said.
Rosenthal's expeditions have taken him to waterfronts in New York, New Jersey, and even Florida. These beaches, though, are not the types of places you'd go to tan or surf. Rosenthal said they're often next to highways and are littered with more types of trash—including cigarette packs, bottles of alcohol, and shotgun shells—than he'd ever had time to photograph.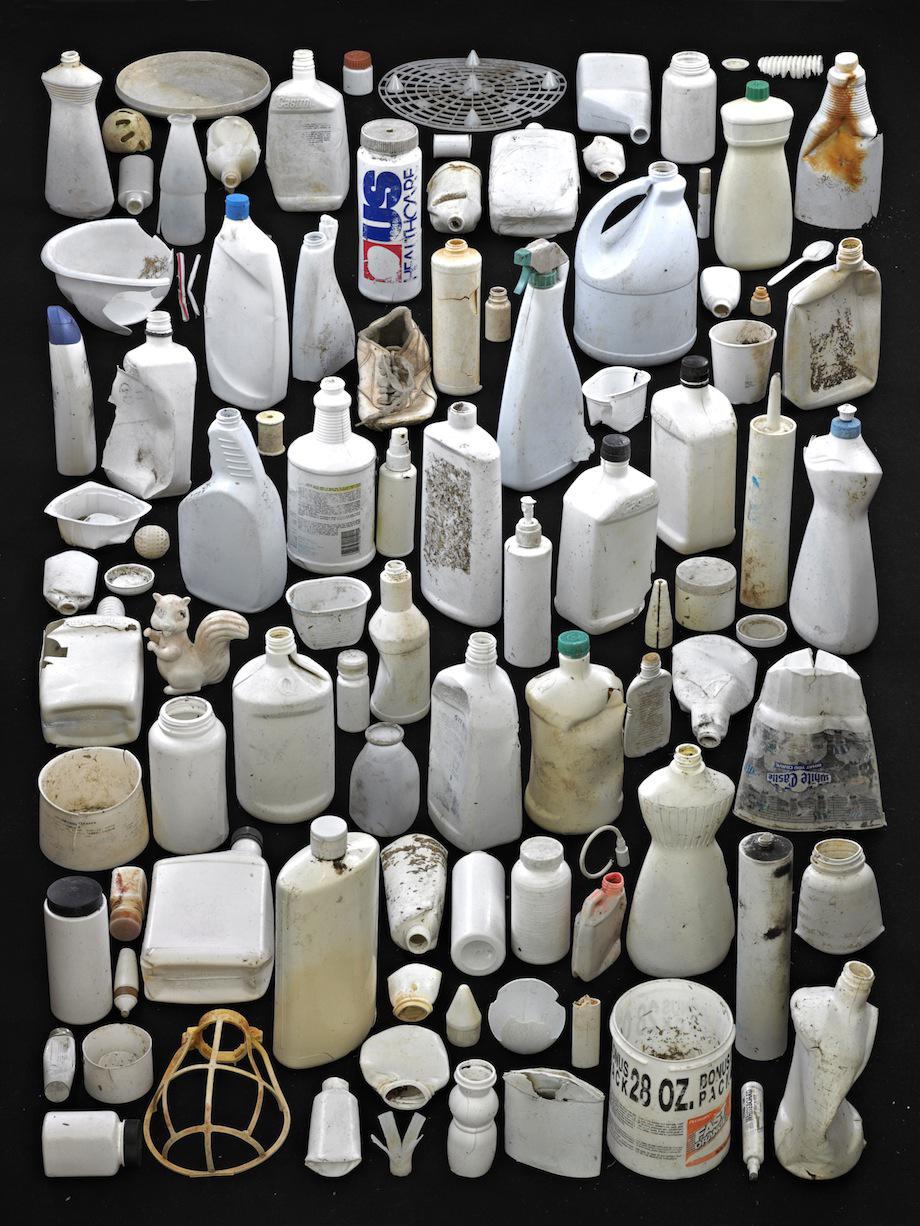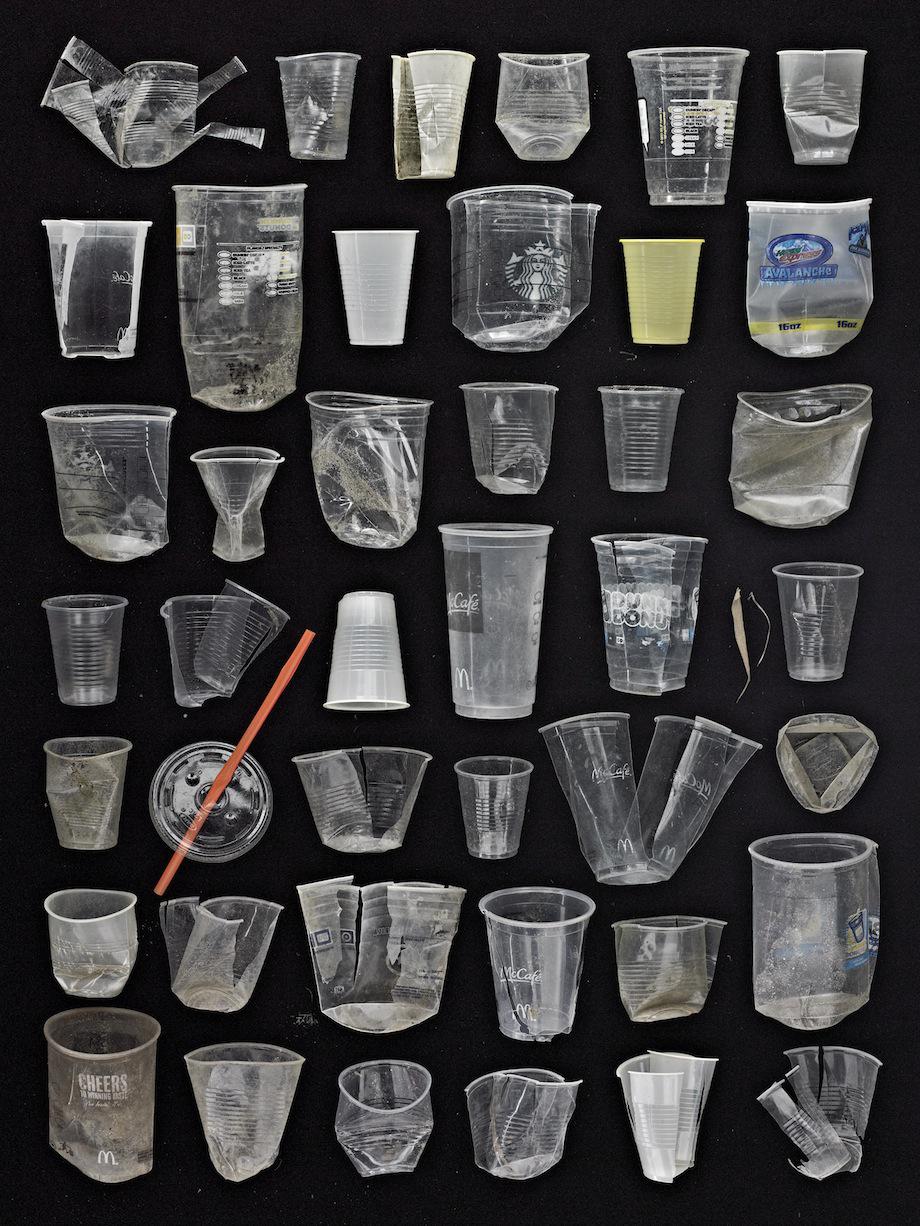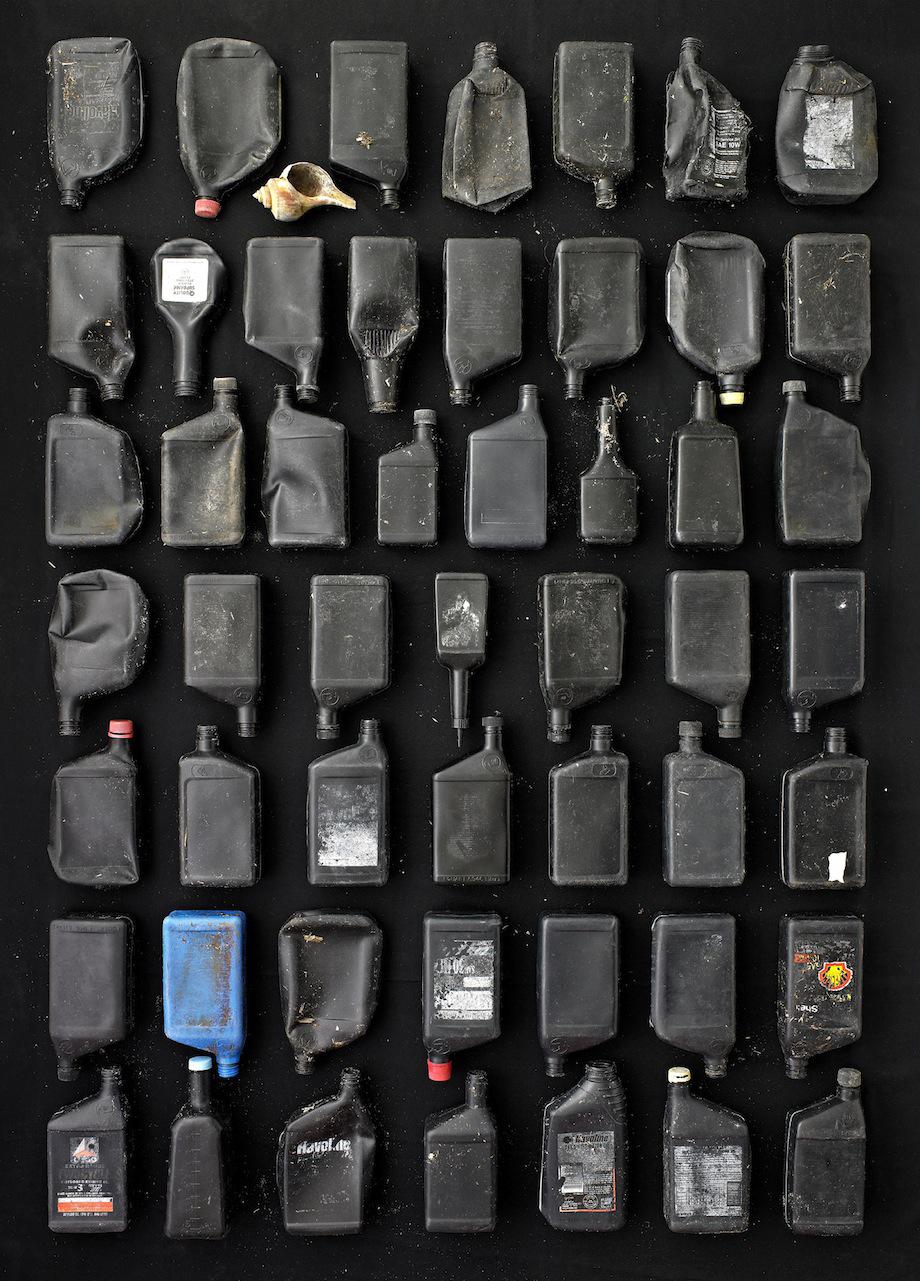 Though the mess is good for his series, he wishes the beaches were better maintained and trash weren't so ubiquitous in our natural places.
"I grew up in Massachusetts, and I was always at the beach in the summer," Rosenthal said. "We're producing more [garbage], so there seems to be more stuff than when I was a kid."