(Warning: This post contains nudity.)
"The porn business is my alma mater."
That's how Barbara Nitke introduces her book American Ecstasy, a photographic record of the so-called "Golden Age of porn," with pictures she took while working as a photographer on adult movie sets in New York during the 1980s.
"It's hard to imagine now, but back then, there was no Internet, no video cassette players, no DVDs," Nitke reminisced in an email. "People went out to downtown movie theatres to watch porn movies. We shot them on 35 mm film with big cameras and fairly big crews."
She added: "It was a wonderful time in the porn world because we felt we were part of the indie filmmaking world, and that our porn movies could one day be considered mainstream."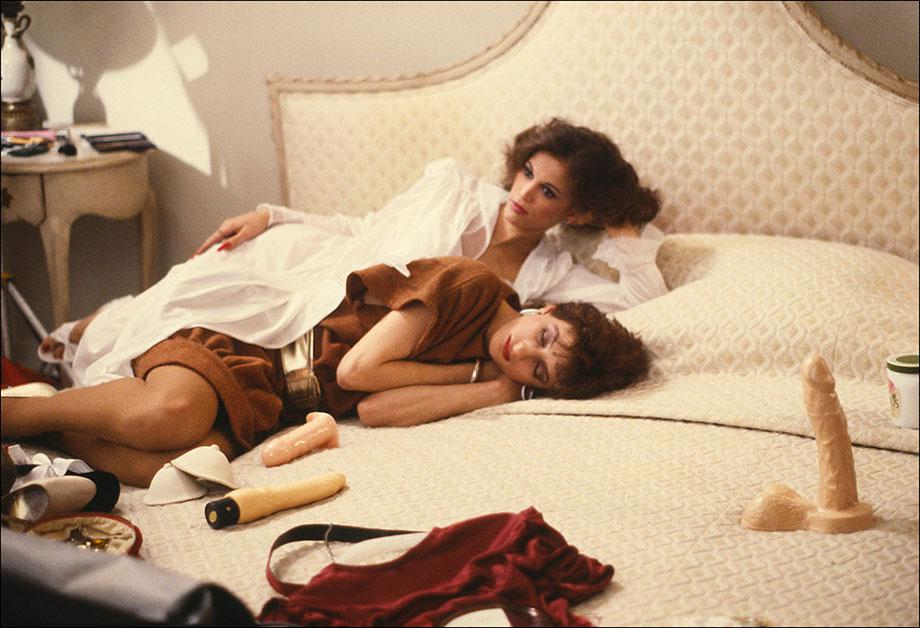 Nitke learned to take photographs with sex stars as subjects. Her husband at the time, Herb Nitke, produced several adult movies, among which the industry classic The Devil in Miss Jones. When he signed on to do a sequel of that film, Nitke asked to do the set stills. She did a good job and Henri Pachard, the director, continued to hire her for his other movies.
Though her photographs are certainly racy and perhaps not as mainstream as she'd hoped, Nitke, who shot on 300 sets over 12 years, captures a fascinating and intimate image of the adult movie industry in its heyday. The pictures unveil more than entangled naked bodies: They show with empathy, and sometimes humor, what happened behind the all-too-clichéd scenes of films with titles like Sexcapades or Young Nympho II.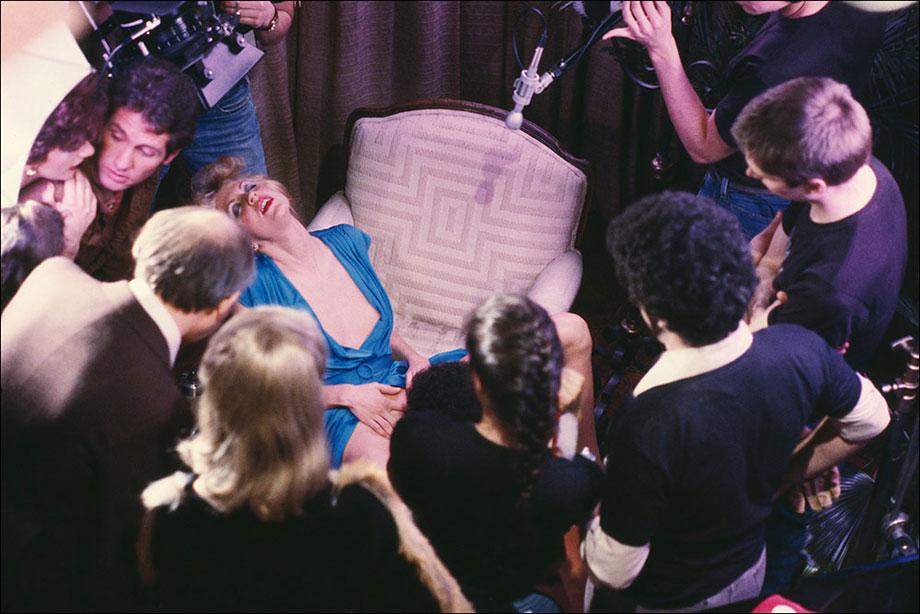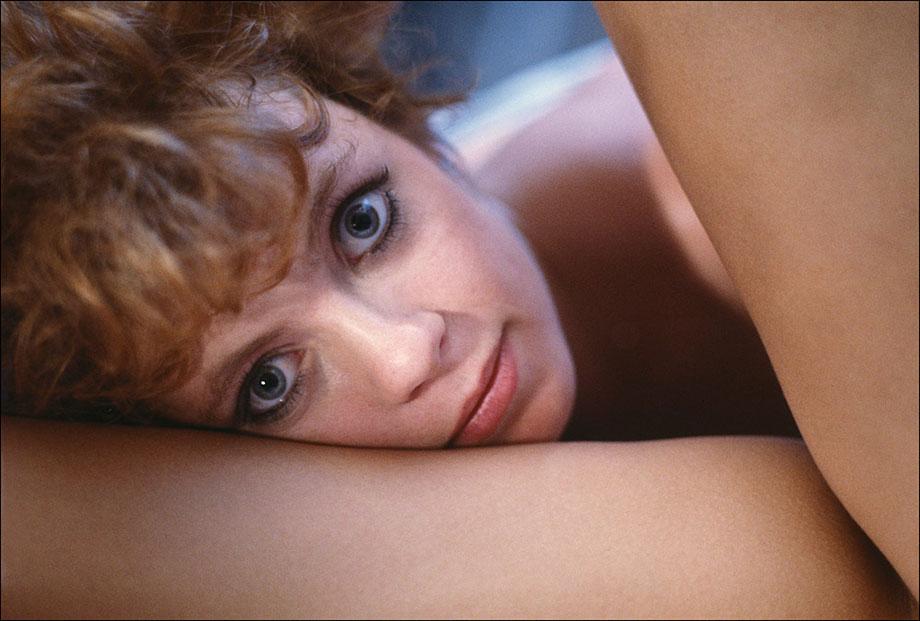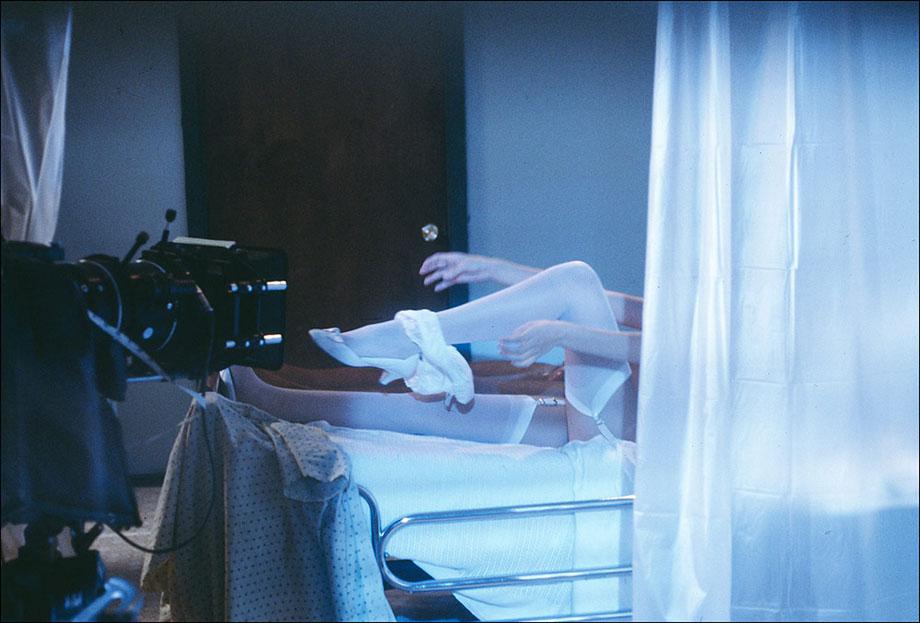 Here, a man yawns in front of an attractive blonde in red lingerie. There, Nina Hartley, legs spread over a man's face, takes directions from director Henri Pachard. The cameras, the microphones, everything is apparent—not only the glamorous image the adult film industry usually broadcasts.
Though several editors showed interest in her work, "they just felt they couldn't get the book into the big chain stores because of the explicit images," Nitke said. After 25 years, she crowdfunded American Ecstasy thanks to Kickstarter, raising over $30,000 from individual donors.
Nitke never "officially left" the porn industry, but her most recent work consists of portraits of (more or less) dressed subjects, some of them famous like Mischa Barton or Mikhail Baryshnikov.