What do you do with your boombox when you're off to battle in the Civil War?
That paradox between modernity and authenticity was something photographer Anderson Scott found fascinating while photographing Civil War re-enactments in the South. His photographs would eventually become a book, Whistling Dixie, published by Columbia College Chicago Press.
Scott started the project after stumbling onto a re-enactment. A native of Montgomery, Ala. (his ancestors co-founded the city), Scott had "plenty of ancestors who fought for the South" but added that his family isn't preoccupied with their roots and he "hadn't given the Confederacy much thought until (he) started going to re-enactments."
Over the period of a few years, Scott took thousands of pictures of re-enactments leading up to the 150th anniversary of the Civil War in 2011. Although he admits he at first found them to be somewhat silly ("female re-enactors use handicapped-accessible Porta-Pottys because the extra width accommodates a hoop skirt"), he soon realized there was a wide range of beliefs about the Civil War for the participants, and many held views that made the re-enactments seem much darker than just a harmless hobby.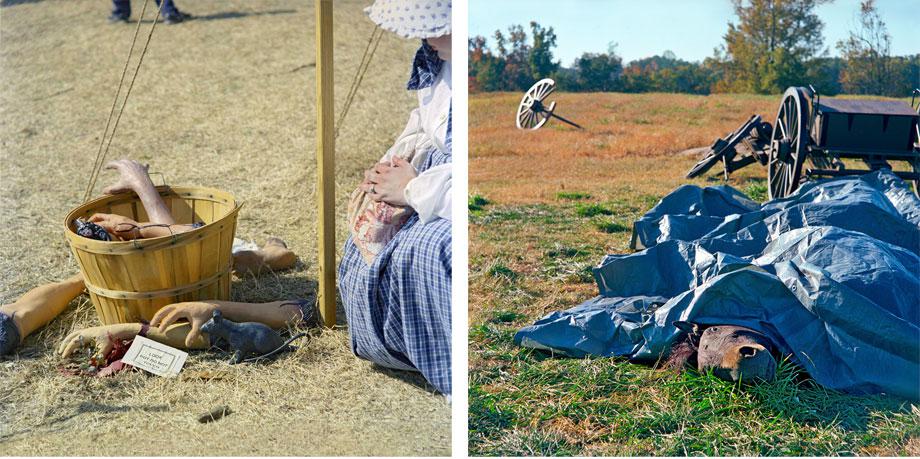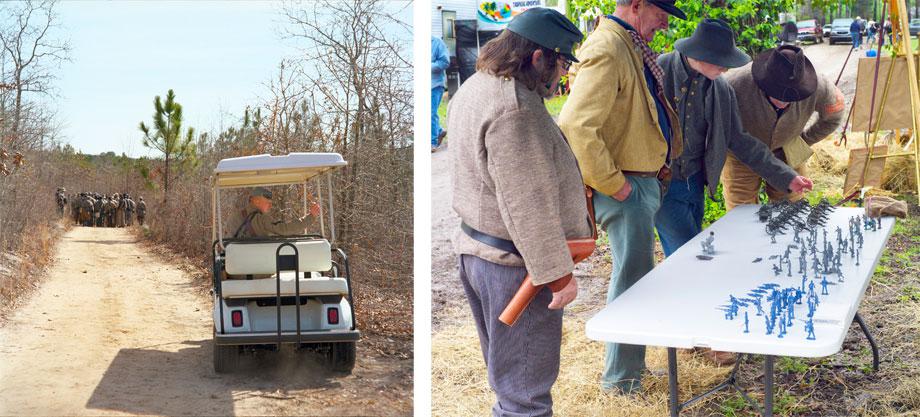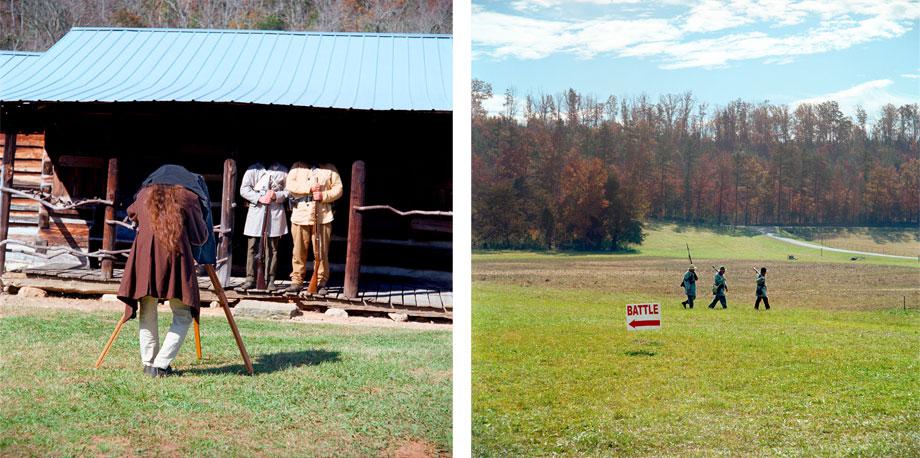 "I slowly came to realize that a sizable number were dead serious in their belief that the South should rise again, presumably with all that entails, including slavery."
Scott continued:
"At the benign end of the spectrum are those that participate because of the re-enactments' social aspects or those who enjoy firing a replica cannon. I am not willing to let them off the hook however, as they participate in events that routinely include venerations of people such as Nathan Bedford Forrest, who was a slave trader before the Civil War and helped found the Ku Klux Klan after."
Scott said racism, and a desire for history to have taken a different course, is prevalent during these re-enactments.
"I found a population that seriously entertained the idea that this world would have been a better place had the South won," Scott wrote. "This population routinely acts out its beliefs in elaborate alternate-reality events, not just re-enactments but also many other public and private functions that combine implicit racism with political magical thinking, 'If I wish hard enough, the values of the Confederacy will return,' and with personal magical thinking 'Here I am, the dashing Confederate officer I rightfully should be rather than the low-level functionary that I am at work.' "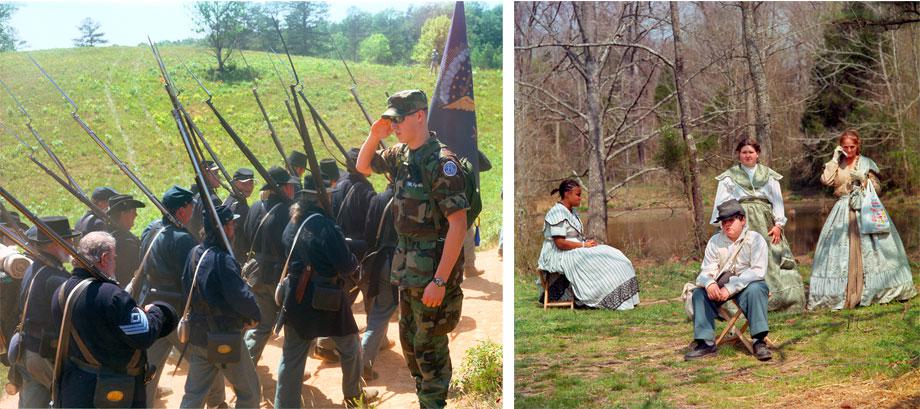 Whistling Dixie contains 55 images with an essay by Scott describing his experience during a Battle of Selma re-enactment. Although he wanted a narrative structure, Scott said he wasn't trying to tell a literal story with the pictures, something many of the re-enactors might be hoping to achieve.
"… the Civil War is more important to many contemporary Southerners than it is to most Northerners. Northerners seem to have moved on; a lot of Southerners, not so much."