Earlier this week, Sir Alex Ferguson announced he's retiring after 27 years as manager of the world's most-famous club, Manchester United. In March 2012, Ferguson sat for a wide-ranging interview with Philippe Auclair for Issue Four of the Blizzard—the Football Quarterly. That interview is reprinted in full below. Slate recommends investing in a subscription to the Blizzard—a pay-what-you-like hard copy subscription also entitles you to free digital downloads of each issue. You can also pre-order Issue Nine, which will be released on June 3.
"How do you interview Alex Ferguson?" That was the question I'd been asking myself over and over since, more than a year after I'd submitted a hopeful request to the Manchester United press office, I'd been informed that I should present myself at the Carrington training ground on a given Friday—barely after dawn, it seemed. Sir Alex is an early bird, one of those napoleons for whom a six-hour stretch in bed is a lie-in. He'd more or less given up on one-to-ones by then. His weekly press briefings, uttered in a Scottish drawl that was barely audible from the back of the press room, could send occasional visitors into a funk. If to sit down with him was a privilege, of course, to prepare for the occasion was an ordeal. Memo to self: Ask questions that haven't been put to him a thousand times before. Make sure you remember Aberdeen's Cup-Winners' Cup-winning starting XI. Pick a cab driver who won't take you to City's training ground instead. When it starts, don't sit there, gasping like yesterday's catch on the fishmonger's slab. Don't mess it up, for goodness' sake.
Not one player of Ferguson's squad had yet parked his car in front of the entrance to the Carrington complex when Manchester United's then-press officer Diana Law took me to the room where the interview would take place. The coffee I'd been given tasted like an infusion of ashes; mine, probably. Then He walked in, all smiles, fresh from his morning's work-out in the club gym, bursting with energy and, yes, geniality. Perhaps his eye had caught the bottle of Gevrey-Chambertin 1er cru I'd brought along as a peace offering on the advice of my France Football colleague Marc Beaugé, a United fan who'd made it his Christmas custom to send a bottle of the best to the great man. Or perhaps it was the penchant he didn't hide towards the Gallic half of the Auld Alliance, the land of Burgundy wine but also of Eric Cantona. Or perhaps Alex Ferguson just loves talking about football. In any case, the man who spoke to me for close to an hour, not checking the face of his watch once, couldn't have been more amenable, more charming and more willing to provide copy to his questioner.
Your autobiography was entitled Managing My Life—but didn't quite explain how you did it—how you managed to live with the pressure of being the manager of the most famous club in the world. … How do you do it?
Possibly, the fact that I've been here for [so long] has helped. When I first came, the club was not as big as it is now, so, therefore, I've integrated many things over the years. I seem to be able to cope because of everything that's brought me to this point—to the point it becomes normal.
Do you have to behave like people in a submarine who close ballast after ballast … [he laughs] … and compartmentalise their lives, making sure you can switch off from one area to move to the next?
What I do—the reason why I have survived—is that I'm able to get to that state of … vacuum, where I can dismiss everything. You understand? What people say to me becomes peripheral, because I believe I, and everyone else, need "thinking time," that escapism which enables you to think. If you don't have that time to think, the whole day will catch up with you, so … take today. I was here at five to seven, I spent 45 minutes in the gymnasium, then I started my meetings with my staff with a clear mind, football-wise. Normally, I'd be with my staff right now, but we have a free day today—the players have a day off. So I'll go through all my non-football meetings this morning, then concentrate on the football. I have always done that— evacuate things, then concentrate on the football. Then comes the football issues. They can be quite diverse: youth football, reserve football, to the first team, and there's always some issues to take care of, in every department. I have hands-on control over all that. Now, what I've found over the years, there is the delegation part, which is vital to me now, because [of my] age, I can't go careering around doing all things, you know. I have a very, very good staff who get on with their jobs, and all I need to do is be an overseer of that, to make sure it is working properly. But, going back to that "release," the mental side is so important, because, by thinking, by getting time to think, you're able to be alone … sometimes, as a manager, you are alone, and I'm quite happy being alone, by myself, so I have time to think. There are some times I'm in my office in the afternoon, I've done all my work, I'm looking out the window—and I'm thinking, and it's great to think. And no-one goes through that door for an hour, because they think I'm busy! You know what I mean? [laughs] It's a strange situation sometimes …
Can you ever live in the present? Can you actually take the time to savour what is happening in front of you on the pitch?
Erm … [long pause] … I think it's more difficult. The media make it more difficult. I don't think the media are actually that interested in what happens in a game of football. I think they're more interested in what's happened after the match, what the coach's opinion is of this defeat, or this victory, the profile of the stars, rather than the semantics of the football match itself. I find it a wee bit disappointing, because, when you get down and talk about the actual game, sometimes, it's far more interesting … the visiting manager will pop in my office and have a drink, and we can talk about the game—what happened in the match—in a rational, controlled way, which is fantastic. You don't get that a lot, which is a disappointment, because it is far better to discuss what happened during the game than [what happened] after it.
When you were playing with Rangers, did you already know you wanted to be a manager? At what point did you discover your vocation?
The minute I became a full-time professional footballer, I was going to become a manager. I'd served my apprenticeship as a toolmaker in a typewriter factory. When I completed my apprenticeship, at the age of 21, I worked one year as a tradesman, and the opportunity to go for football full-time came then. At 22 years of age, I made up my mind that I was going to go completely for it. That meant that, the year after I became a professional footballer, I went for a B-Licence at coaching, and, at 24, I got my full badge. So, every year thereafter, until I became a manager, I went to coaching seminars—every summer.
Were you already playing like a future manager, picking up tips about tactics and so on when you were playing?
Yes, I was doing a bit of that! When I got older, some former players recalled that I was always up at the blackboard, discussing tactics, you know. And they thought it was very boring of course … "what a bloody nuisance" and so on [laughs]. … I did this because I took a deep interest in it, because I knew this was my career now, I wanted to stay in it. I saw things and thought to myself, "I would have done this, I wouldn't have done that," and, "I hope I get a chance. In the same situation, would I be making the same mistakes, would I go a certain way in terms of training, preparation …?" Take an example. People talk about diet. I became a manager at 32, in a small team, East Stirling. There were eight players when I first went—and no goalkeeper. So I took on free transfers, players out of contract to build up a squad of 13-14 players. After a few weeks, we were doing very well, and we were playing a local derby against Falkirk, of which I'd been player-coach before that … so I went to the board and said, "I want to take the team for lunch this Saturday." And they said [horrified voice], "Oh no, we can't afford that." I said, "I'll pay for it." It came to £24; that was in 1974. I went up to the hotel on the Friday morning and told them what I wanted—a lemon sole, toast and honey. And they looked at me as if I'd holes in my head. "What? No potatoes, no soup?" I said, "Nothing. Lemon sole, grilled, no butter, maybe a little bit of oil, honey, toast, tea, and water." The players arrived, sat down … what the fuck's this? [laughs] I said, "Just eat it. You've probably had a fried breakfast this morning anyway, so eat it. I did that as a player. That's all it took. Years later, the players would have porridge oats the day before the run, then pasta came into it, carbohydrates, protein, all these things, but I was thinking about these things way back in 1974. My ideas about preparation of the players were already in place. I did the same at Aberdeen. They used to have fillet steak before the game. A fillet steak takes two hours to digest—I put a stop to that. They didn't like it, they missed their steak—who doesn't like a steak? But this is the kind of thought process I had to have. In a sense, I've been a manager since I was 24 years old.
Did you already have your ideas in place regarding the way you wanted your future teams to play? Have these ideas changed over the years?
I always believed in possession of the ball, with every team I've had. Passing the ball, possession. That's what we worked on when I was at East Stirling. All the time. They were limited players, to be honest, but they tried really hard. They were only part-time players; I'd only have them three nights a week. We played Tranmere in a preseason friendly. Ron Yeats was the manager. They beat us 2-0. Steve Coppell was their centre-forward at the time—just before he went to Manchester United. And Ron told me after the game, "I'll give you a tip: You play far too much football." And I said, "I'm quite happy if that's a crime." Playing too much football! But I've always believed in possession of the ball. I say to my players: Human nature tells you that when you have something in your possession, the other person wants it. So the patience runs out, they lose control. One of those 10 players is going to try and get that ball, so therefore, you're playing against nine players. That was my theory, as a young manager. … I've changed a bit since then, of course.
Are these changes related to the need to accommodate exceptional talents like a Cantona, a Giggs, a Ronaldo or a Rooney?
No. Although I've always strongly believed in possession, because of my development as a coach, and because I've come to a club which can embrace players of that type—which has always had them: Think of Bobby Charlton, think of George Best—then you learn that you've got to let people express themselves. That is development [for a coach]. That was the same at Aberdeen, where I had very, very talented players like Peter Weir and Gordon Strachan. A player like Giggs is a godsend for a manager. He got into the first team when he was 16 years of age, and [for 22 years] he's played for that same team! It takes a lot to do that; it takes an exceptional player to do that. And yes, from time to time, his form has fluctuated, but, when you put it in perspective … it's sensational. We've always had to encourage that part of expression. There's no way Eric Cantona would have been a great player if we hadn't allowed him to express himself, to be Eric Cantona. I think we were a perfect club for him, a club where he was able to stick his chest out and say, "I'm the man here, I'm the king here." Because he had this aura, this presence, this belief in himself …
And you like that in a player …
Well, yes! If you've got that great belief—do it! It was the same with Ronaldo. Don't discourage him at any time to beat men, because he's the player you're looking for. When we were building the '99 team, I wanted Dwight Yorke, because he was the only player in England that I could see who could beat his man in the last third as a centre-forward. He could turn a man and beat him. There's always a balance of thoughts and a balance of instruction through all teams. To some players, you say: Keep your game simple, because they're better when they're uncomplicated. And there are players who can take the game to a different level, a level which I can't see myself, because I do not have their vision, and they see things that I, as a coach, don't see. Ronaldo, Scholes, Cantona, Giggs. … They have that exceptional vision of the game. Giggs has this gift of pure balance … you know, he never earns penalty kicks! Do you know why? Because he never goes down. He stumbles, and carries on; because when he gets hit, his balance is so good that he stumbles through. Unbelievable! The key is also to create teams who trusted each other, are committed to each other. The best teams are always the ones which have a good bond with each other, and can understand when a player is having a bad time, and will support each other.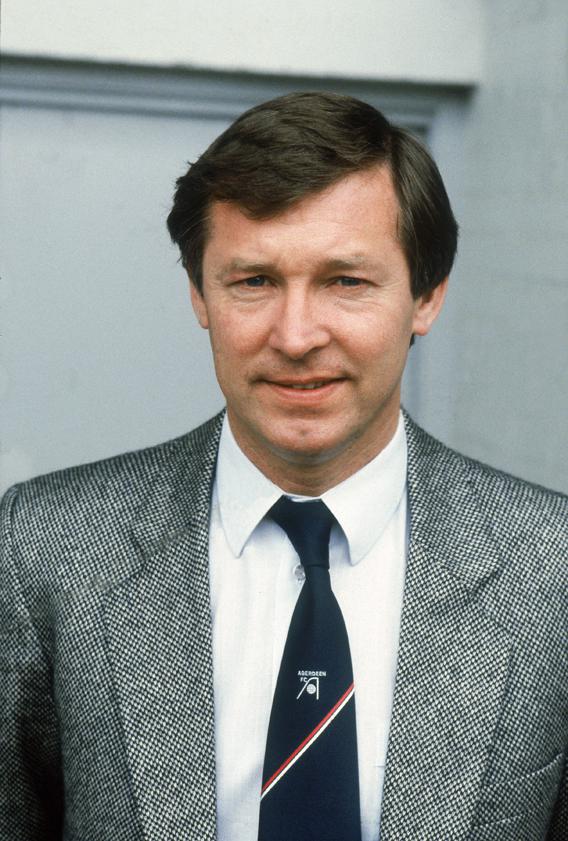 Was that the key thing at Aberdeen, a team with which you may have had your greatest achievements, since nobody ever thought you could challenge the Old Firm—and win in Europe?
Well, I would say that most people who know me would say that, yes, that was my greatest achievement. But, of course, the profile of this club, the expectations have elevated me away from Aberdeen, which is unfortunate, maybe, because it was a fantastic period, it was a fantastic group of players. I was very fortunate to be able to build them up together. As you know, when a small club like Aberdeen becomes successful, the players usually fly away, vanish overnight. But I managed to keep them for four to five years, you know? It wasn't until 1984 that [Gordon] Strachan, [Mark] McGhee and Doug Rougvie left … I should have done better with them. At the end of the day, it was a tight ship. The club was always in the black. I remember the chairman saying, "This club's never been in the red, and will never be, as long as I'm alive." When Mark and Doug wanted more than the other ones, we would have needed to take that big step, into the big time, when you start to pay players unrealistic terms—for Aberdeen, not for other clubs. That's why they left. Maybe I should have done it; we may just have kept them, we may have got to the final of European Cup the next year … because we got to the quarter-finals against [IFK] Gothenburg, and we threw it away, lost on an away-goal scored at the last minute. … And Gothenburg went to Barcelona and were very unlucky; Barcelona played the final against [Steaua] Bucharest. And I think we were good enough to be in the final. The great magician's trick was to keep that team together as long as we did.
Success can only be built on continuity …
Yes, yes, absolutely. It's a great danger to close your eyes to the future. I've always tried to make sure that the rebuilding process is an evolution. So we've bought young players over the last year. Some of them have done well, some have not asserted themselves—yet.
These players now come from all over the world, whereas the "nucleus" of your earlier teams was British. Is this a reflection of a drop in the level of young English and Scottish players, or is it simply the effect of football's globalisation?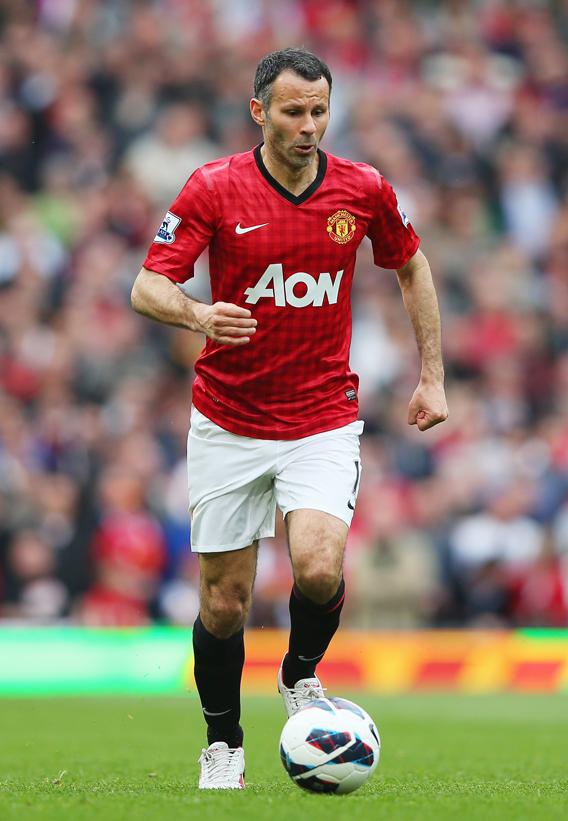 You can't have a team composed of players who were all born within half an hour of Old Trafford. I think it's impossible to build a team successful in Europe with our local boys. Yes, Neville, Butt, Scholes and Giggs all came through together, but that's exceptional, that happens maybe once in a lifetime. So we had to stretch the net to young European players … we've done that simply because we want to make sure Manchester United still produces young players, brings young players through.
One of your problems is that you're expected to win everything, every year. Very few people take a long-term view—and say you're finished if you have a season when you don't have that level of success. Does that hurt?
I don't read the papers. If I need to know anything, Di [the press officer] tells me everything, if there's anything silly … well, of course, that happens almost every day! … anything out of the ordinary which I need to know, and need to react to.
It took you time to establish yourself here, but the board stuck by you …
Absolutely.
Do you think that, in the football of today, a young Alex Ferguson would be able to have the career that you've had?
It's become more difficult. The expectation level is huge now, for everyone … it's … unrealistic. It's very difficult to think you can win trophies every year. Someone said to me that all the greatest teams ever have a timespan of seven years. And then they can't do it again. But we keep contesting the title every year. I think that's phenomenal. I think there's a lot of credit there. Of course, in a bad season, I'm finished, I'm done, I'm an old man, I've had my heart problems, all this, you know. So … the next year I'll be a genius! So you have to balance things, find a space in between. Alex Ferguson has to assess himself properly, which I always do, be realistic.
This interview was excerpted from Issue Four of the Blizzard—the Football Quarterly. Slate recommends investing in a subscription to the Blizzard—a pay-what-you-like hard copy subscription also entitles you to free digital downloads of each issue. You can also pre-order Issue Nine, which will be released on June 3.