When photographer Michael Hanson traveled to the Dominican Republic to document what would become his series about baseball in the Caribbean nation, he was struck by how ubiquitous the sport is there.
"Kids play sports everywhere in every country," Hanson wrote via email. "It just feels different in the Dominican Republic. It's on every corner and it's all day and all night and there aren't other sports as distractions. I think that's the difference between the United States and the Dominican Republic in my mind, and maybe that's why the Dominican level of success in professional baseball is so high."
It certainly can't hurt. Hanson spent a few weeks over two separate trips documenting players in the tiny country who are beginning to dominate the major leagues. Hanson, himself an all-American shortstop at Washington and Lee University and a player in the Atlanta Braves minor leagues, noted on his website that in 2011, three out of nine positions on the American League All-Stars were from the Dominican Republic.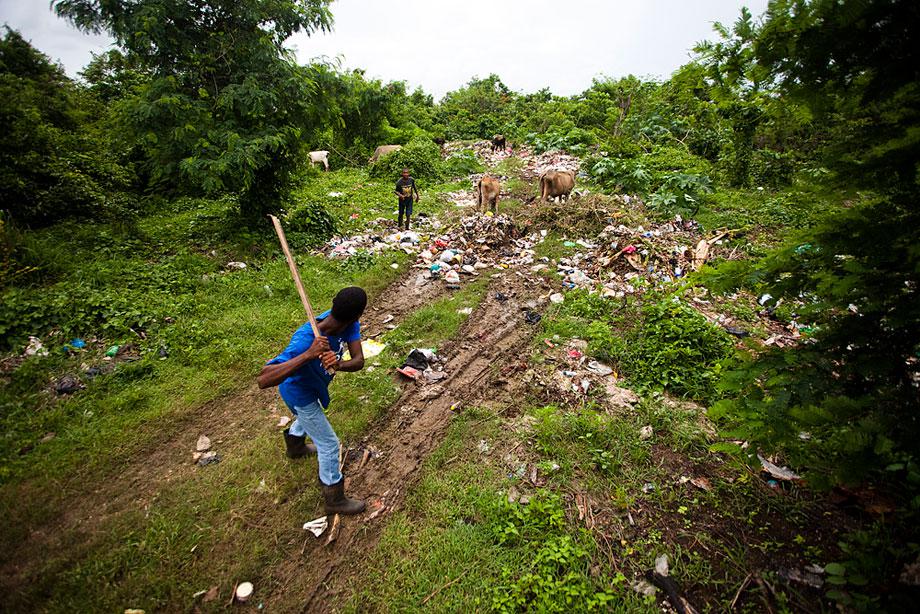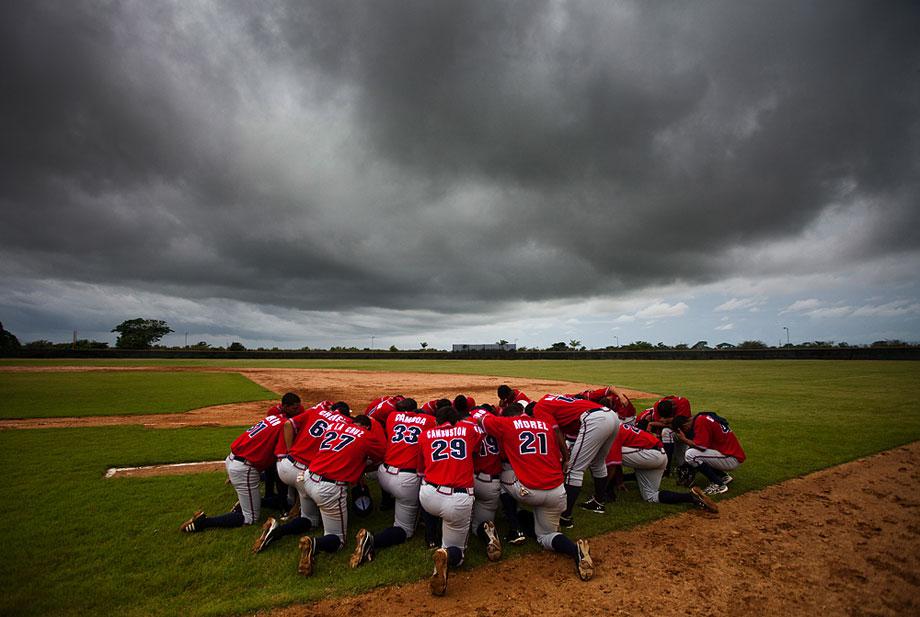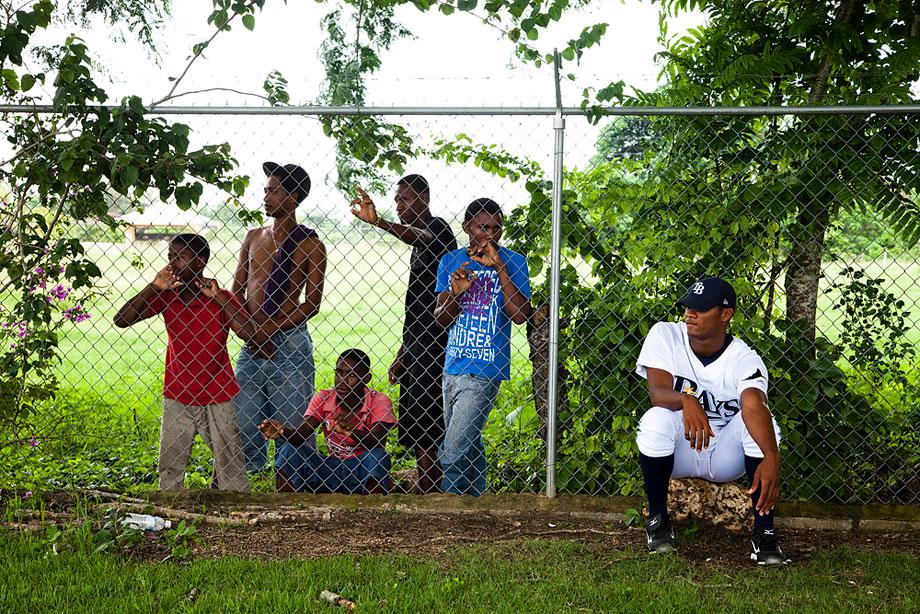 Young kids eager for a career in the major leagues enter programs where they live with up to 50 other hopefuls—often in very poor conditions—and receive daily training. For those who end up making it in the major leagues, they often return up to 30 percent of their signing bonuses back to the program.
Hanson said his baseball connections helped give him an entrance into the Dominican system and more importantly, gave him some "cred" when photographing the players. One player Hanson photographed, Raymel Flores, has become the centerpiece of the series and has since signed a contract with the Boston Red Sox. Hanson said he would be interested in covering Flores should he make it in the big leagues.
"I think it would be interesting to see where he started and where he ends up because the path to the big leagues is wild. The minor league lifestyle is unlike anything I've experienced. Put 25 guys on a team, many who don't speak English and many have lots of money and have never lived outside their parent's homes and you have a rich story; I'd like to see that story through Raymel's eyes," Hanson wrote.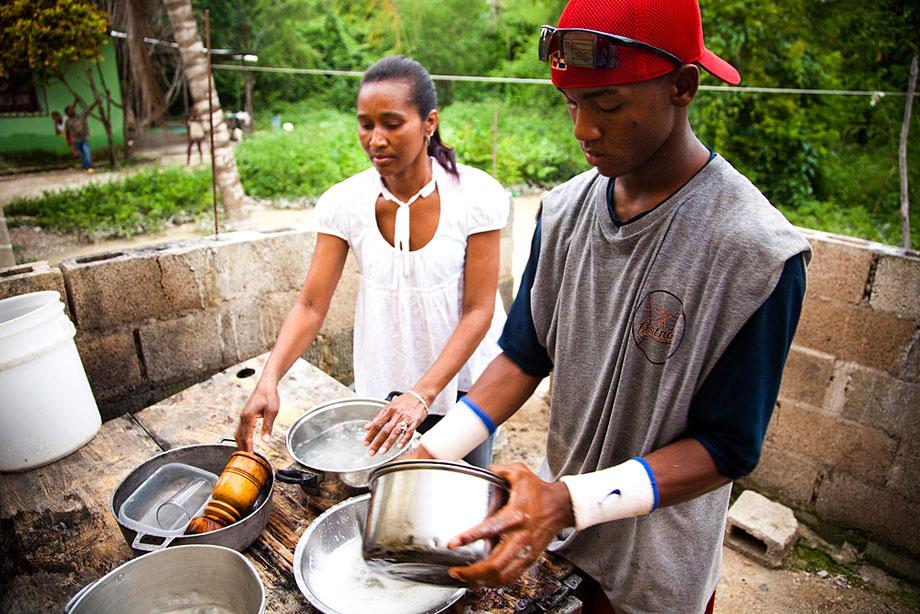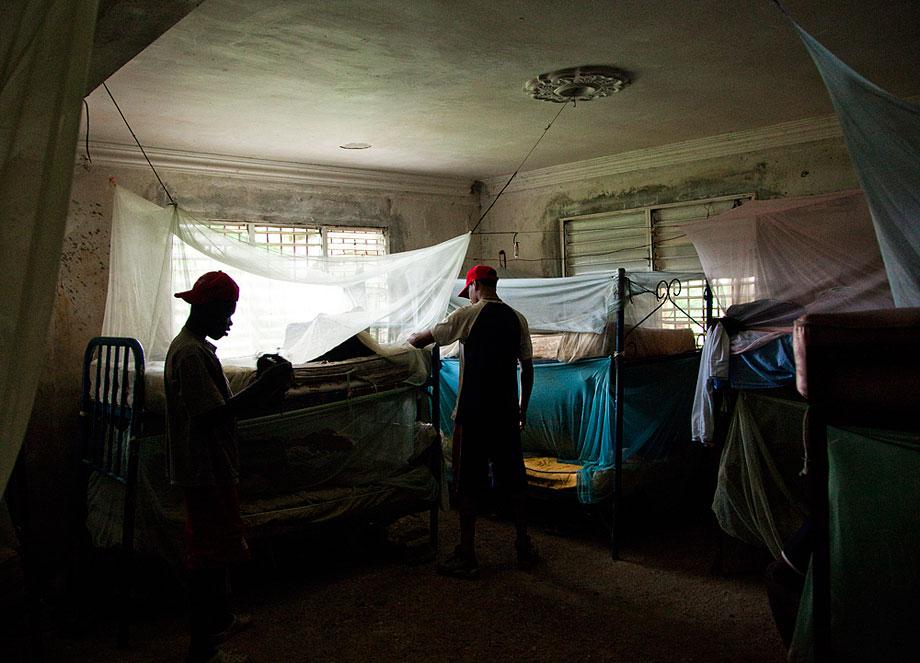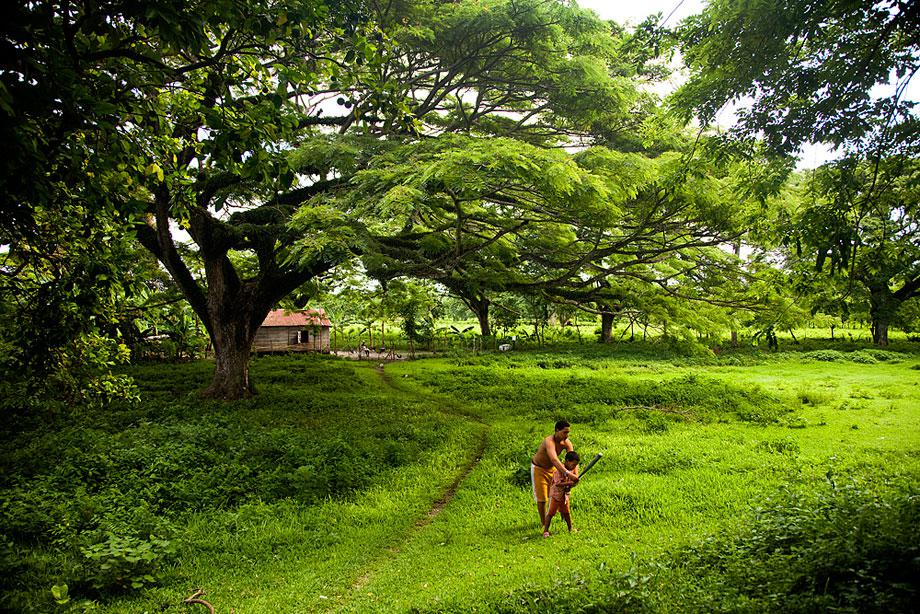 Covering baseball seems like an obvious project for a baseball player turned professional photographer, but Hanson's vision is much broader. He was recently named one of PDN's 30 New and Emerging Photographers to Watch in 2013. Hanson has worked for the Bill and Melinda Gates Foundation, documented Amish farmers, and has collaborated with his brother David Hanson (a writer) on a book about urban farming, Breaking Through Concrete: Building an Urban Farm Revival (University of California Press, 2012).
But clearly baseball is in Hanson's blood, and covering the sport in the Dominican Republic was close to his heart.
"I loved seeing baseball outside the United States," Hanson wrote. "I met and became close to a number of Dominican players while I was playing in the Braves system. It was like a prequel to a movie. You see how all these great players get to the minors, but where do they come from and why are they so good? Seeing the baseball culture through every aspect of life on the island was somewhat comforting."