Photographer Martin Kollar arrived in New Orleans on a magazine assignment six days after Hurricane Katrina struck. 
The assignment got canceled, and suddenly Kollar found himself with nothing to do in a place that was at the center of the world's attention.
Walking around the city, Kollar couldn't help but notice the television crews covering the aftermath of the storm. Every day around 6 p.m. they would start broadcasting from Canal Street. 
"It was … a bit awkward," Kollar said. "Canal Street was perfectly fine. It wasn't hit by the hurricane badly, but there was some leftover water, and that place was used by TV companies to show how badly it was hit."
The rest of the city had suffered terrible destruction, Kollar said, but the crews only had access to certain areas. One building around Canal Street had collapsed, and Kollar said all the cameras used it in their live shots to convey a sense of catastrophe.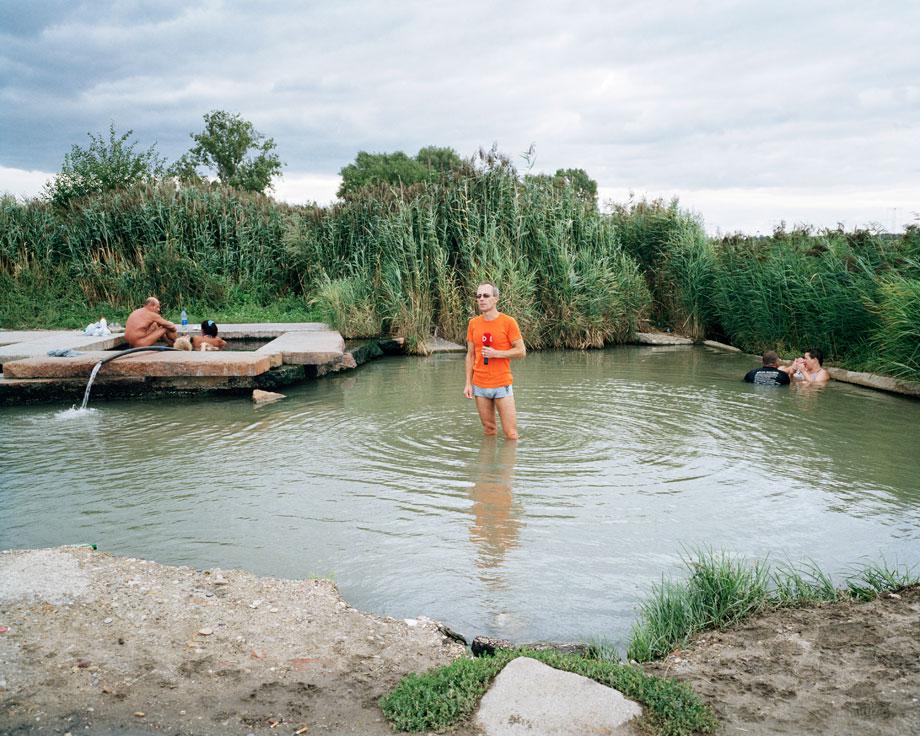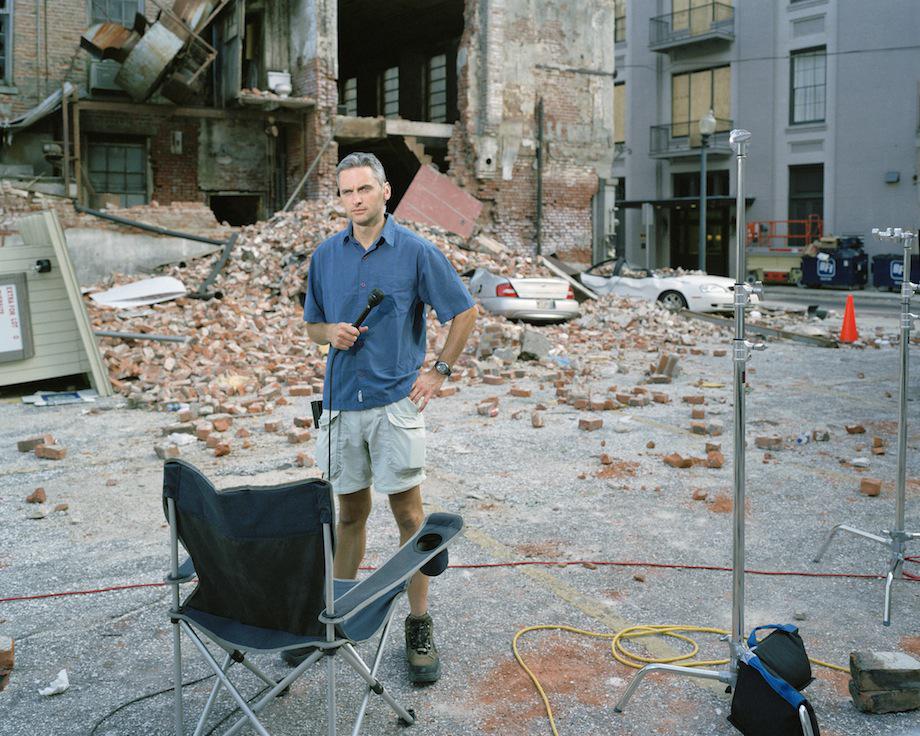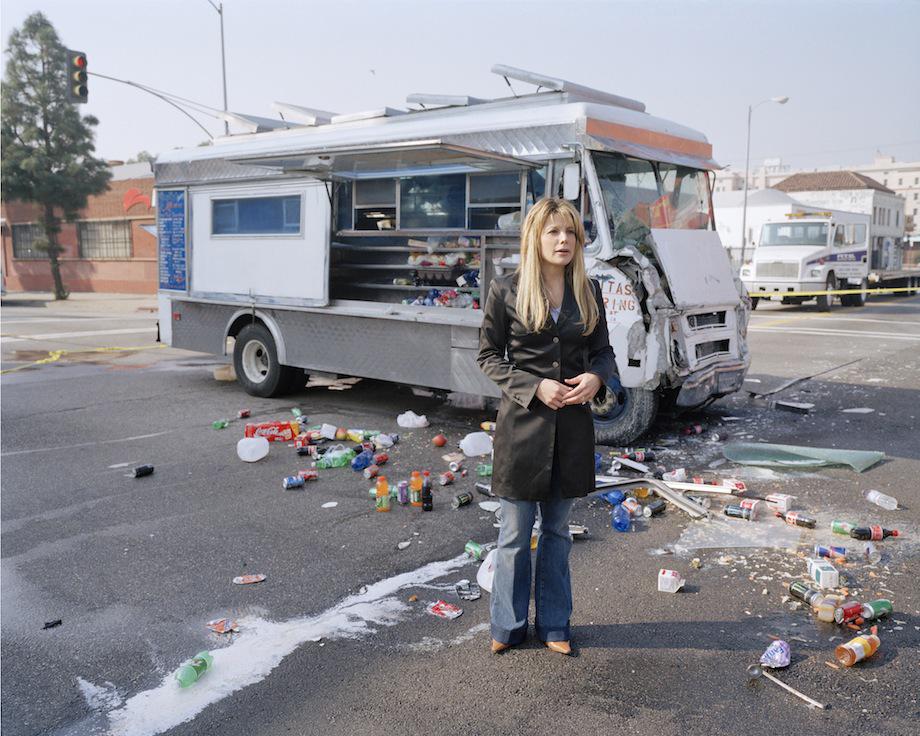 The interplay of reality and fiction in television news interested Kollar, and in between projects he started to document it. Over the years, his assignments took him across the United States and Europe, and in each of those places he managed to get access to a news crew at work.
"These are people coming from media, so they don't really mind the camera," Kollar said. "The only worry was not to make noise in the moment they were talking."
In the weird world of news, Kollar didn't have to look too hard to find unusual moments when truth and artifice collided. 
In Los Angeles, he heard that a catering truck crashed at an intersection near where he was staying. The reporter at the scene was wearing a small microphone on her clothes, and framed without the television camera, Kollar said she looked like she could have been a regular passerby simply posing for a photo in front of the accident.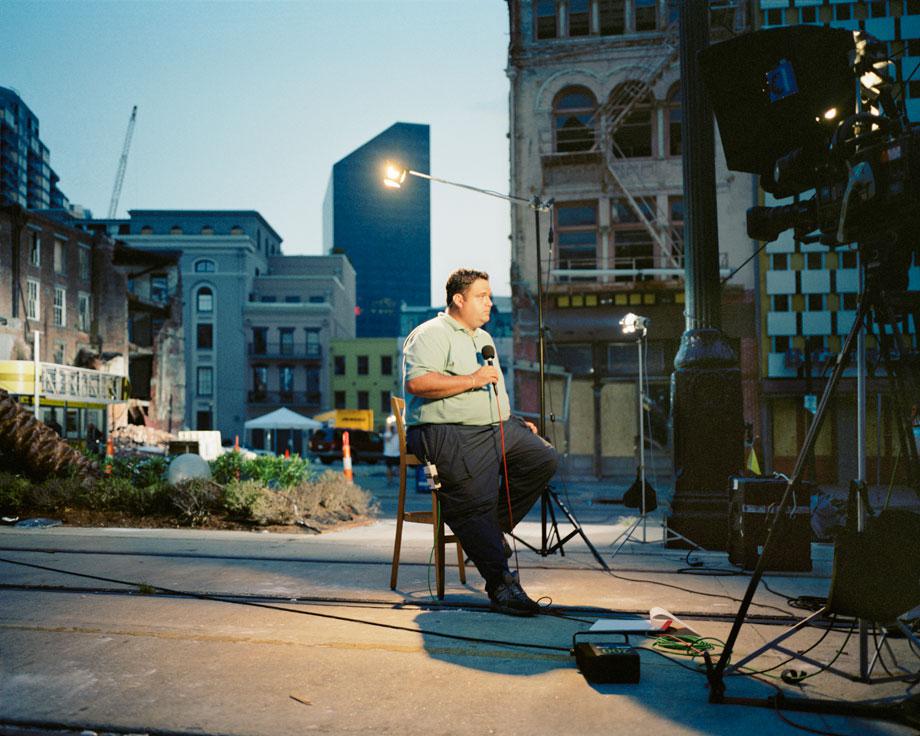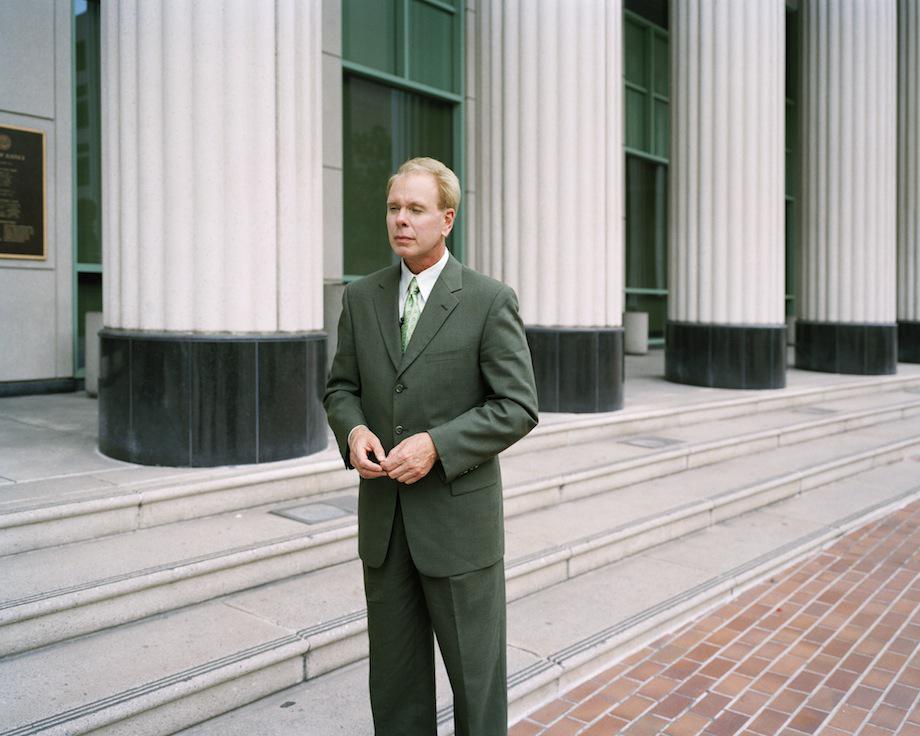 In his home country of Slovakia, he came across a reporter reporting from a hot spring. The story was that the summer heat was getting bad, but Kollar said that day was actually rather rainy and gray. 
"In July or August not many things are happening in terms of news," Kollar said. "It's a bad season for newsmen, so they were like completely panicking."
The other photos in the series, he said, have a touch of the surreal. A court reporter in San Diego, frozen in a moment, looks strangely emotional. In Cannes, France, a reporter standing on a beach appears disproportionate to the women behind him. 
"When you look at the news, you usually see a portrait, a face," Kollar said. "When you step back a few steps, when you see the whole scene, you could see completely different things."