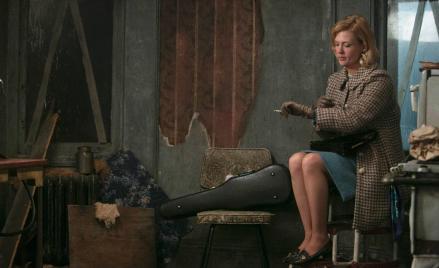 Hanna, Paul:
My vote for best updated 'do goes to Harry Crane, with his half-hearted mop and those burgeoning burns. But—furthering our semiotics-of-hair discussion, and regarding Betty's newly ravened tresses—Hanna, I want to defend Henry Francis against your casual dismissals. Am I forgetting some major recent sin on his part? I feel like he might be the kindest, most morally centered, most mentally stable character on the show. And yet when he thoughtfully comforts Betty, you sniff at his "pallid compliments."
What's the poor guy gotta do? I acknowledge he could sprinkle a little more mischief into his mindset. But is it the nature of TV viewership, or simply human nature, that spurs us to root for Don's putrid behavior while we find fault with Henry's unimpeachable steadiness?
On the other hand, I'm all for hating on kiss-up Bob, the guy who doles out hot coffees to every higher-level executive he passes. We spent a lot of time with him this episode, without really understanding why. I'm keen to discover what sort of role he'll play this season.
With all that talk about doorways, and Betty finding new paths: Did you notice that she shredded the shoulder of her coat as she stepped through that door on St. Marks Place? Has the experience torn an irreparable hole in her soul? Is she in for a little more wear and tear as she navigates the changing times?
Also, while Hanna and I loved Peggy's executive mastery, our editor Dan Kois just sent me an email arguing that Peggy's not really forging a new path at all—she's becoming Don. Commenter "Larry" similarly noted, "You can hear Don perfectly clearly in Peggy's work voice. The scene was more to show how Don formed Peggy than to simply show that she was an adult amongst kids." I'd add that Peggy's creative breakthrough happened in one of those "cracks" you mentioned, Hanna. It wasn't scotch and soda, but rather meatball subs and music, that led to her eureka.
Maybe Don's Hawaii pitch was genius and the clients just didn't get it. But Don once possessed a Steve Jobs-like reality distortion field that compelled everybody within a conference table's radius to lap up every word he said. It seems that power may have faded a bit.
I'm fading a bit, too. Time to replenish in preparation for next week's episode.
Soothe yourself,
Seth
---