Erik Klein Wolterink has spent a lot of time researching, photographing, and editing images of kitchens.
Surprisingly, the Dutch photographer, engineer, and quasi-cartographer claims he's not even a fan of the room.
"I can't cook, for example," Wolterink said. "And I'm not really into kitchens. I'm interested in the way we live, our daily environment, what surrounds us, the everyday stuff we normally don't see or pay attention to."
Wolterink became passionate about photography while attending a photography festival in Holland in 2001. ("June 6, 2001," Wolterink recalled of the day that would change his life.) He went to art school and eventually quit his job and moved to Amsterdam, where he started to work full time as a photographer after his wife told him to "do what I wanted with my life or I wouldn't be happy."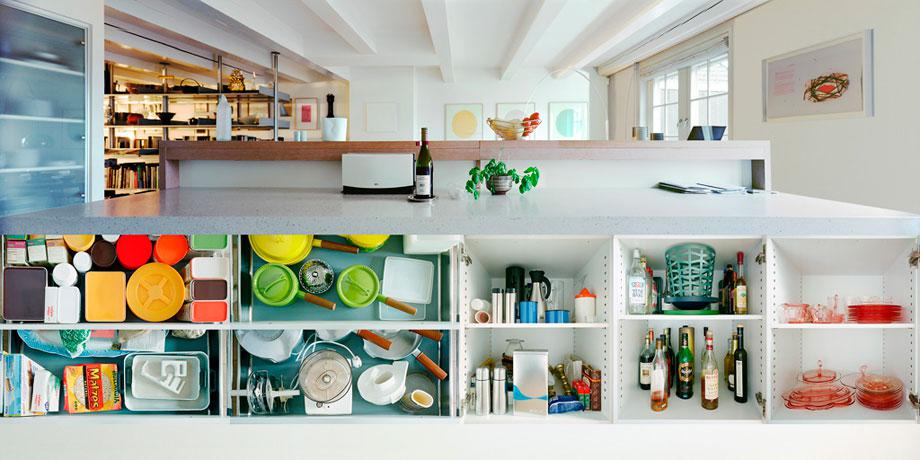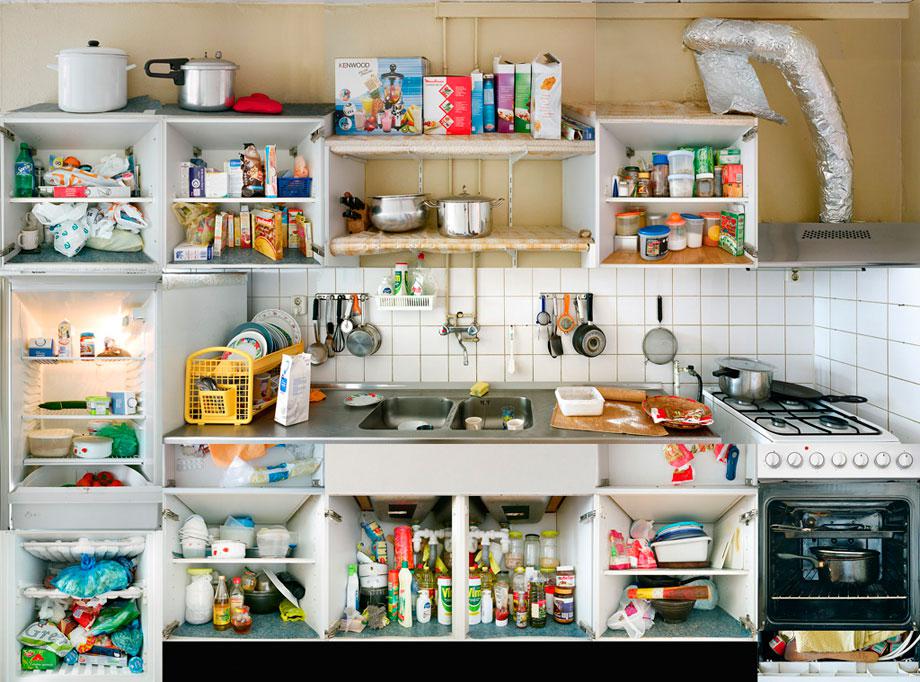 While in Amsterdam, Wolterink responded to an open call to create a project about the Dutch capital. Having grown up in a small Catholic town in Holland where everyone looked the same, Wolterink was inspired by his adopted hometown. "People from all different cultural backgrounds living together in one city," Wolterink said. "I wanted to make a project about the stuff we use everyday and decided to use the kitchen as a metaphor for a complex multicultural reality."
Starting with his own kitchen and then a couple of neighbors, Wolterink would end up shooting 11 kitchens for a project that would eventually become a book, Kitchen Portraits.
Each image represents one kitchen belonging to the home of someone living in Amsterdam but from backgrounds as diverse as Turkish, Moroccan, and Pakistani.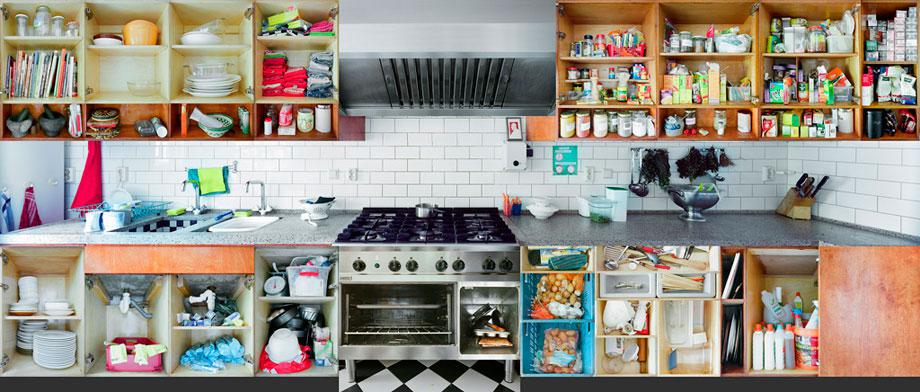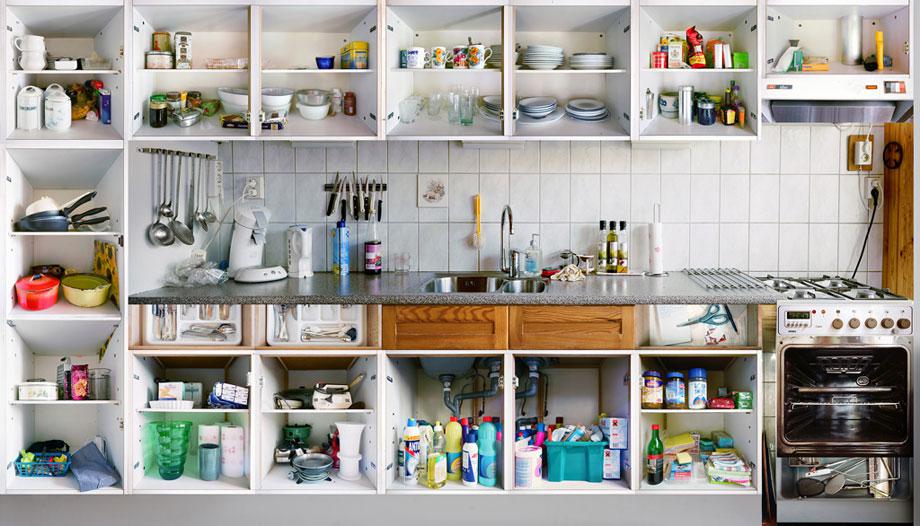 Wolterink shoots each individual cupboard, drawer, built-in appliance—even the borders of the image. Sometimes the doors can be easily opened; other times they are removed. He then takes each frame and combines them into one image, so details of the items in the kitchen remain sharp. "My work is a combination of documentary and collage," Wolterink said.
"I usually visit each kitchen twice," Wolterink explained about the documentary aspect of the project. "I ask them not to clean. The first time I visit is to meet them and talk about the project. When I come back the second time, I know what the kitchen looks like, and I know if they have moved things around or if they have cleaned it!"
Wolterink's images capture a common space filled with both shared and unique items. He looks forward to the future when viewers can look at his images and smile at what used to be. Looking at the images isn't meant to do anything but document a time and space with universal appeal.
 "When you take photographs of something, you give it a certain status," Wolterink said. "I like very close things, what you can discover there, and what it says about people. You can think about it (looking at the kitchen pictures), and that's OK. It's fine to think a little bit."
If you are in the New York City area, Wolterink is looking to photograph kitchens of people from different ethic backgrounds. Contact him on his Facebook page before May 4 if interested.