Is it possible to visualize the moments when daydreaming interrupts reality?
Those intimate, often fleeting moments are intricately captured by photographer Cerise Doucède, in two different series titled "Égarements" and "Quotidien."
"The subject of dreams has always interested me, notably moments of ramblings, drifting in and out of thoughts, and distractions," Doucède wrote via email. "I often find it amusing to imagine what people on the street are thinking about."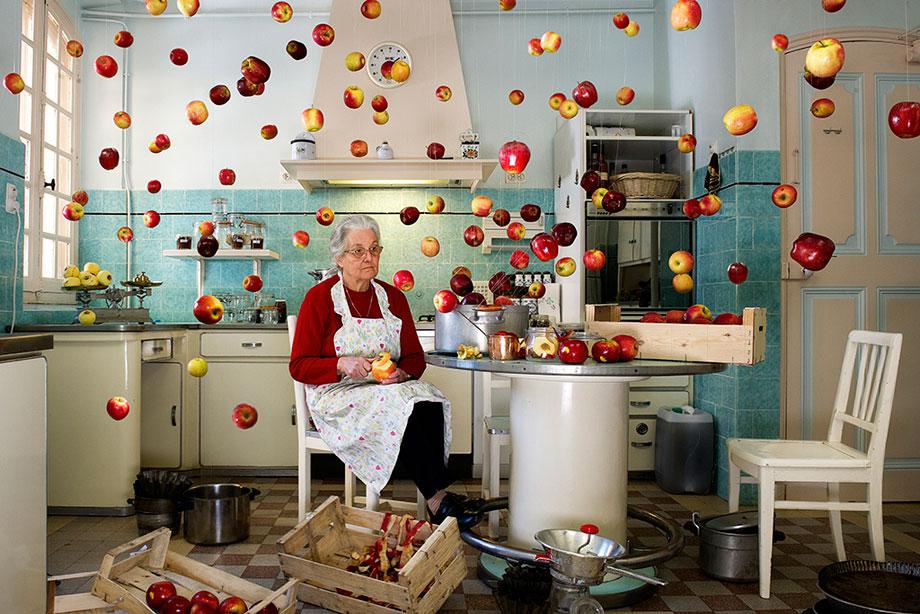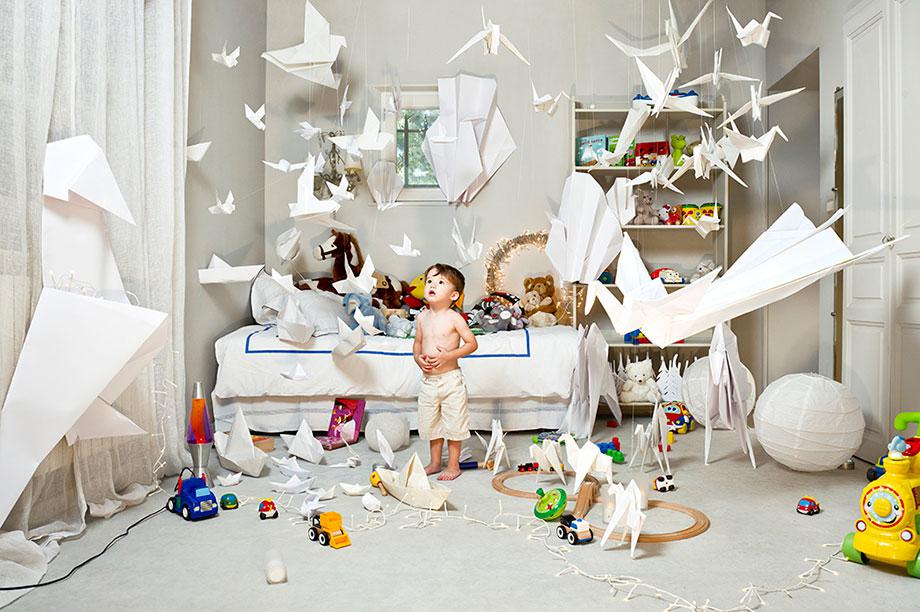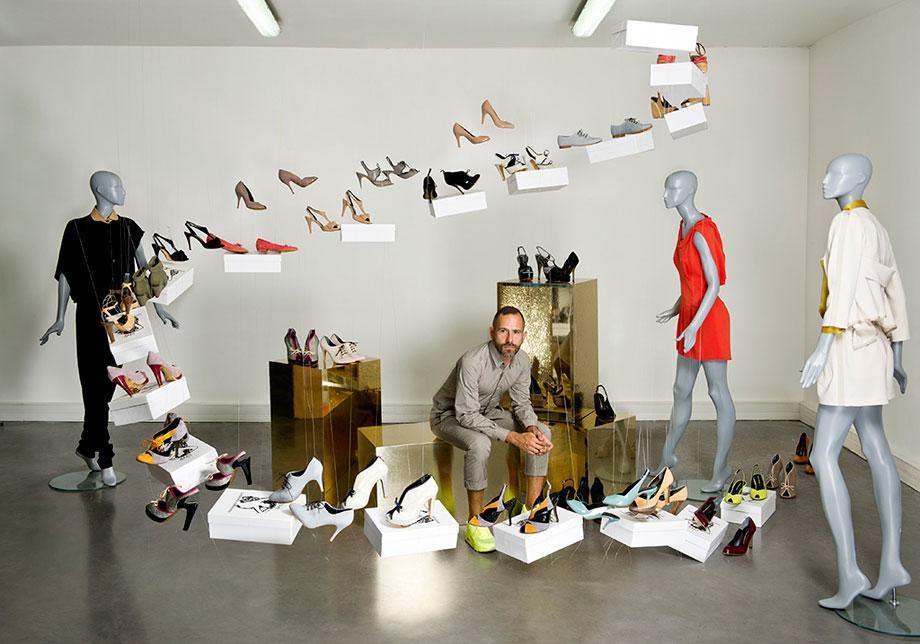 Doucède's images are highly imagined, highly realized photographs that often take days to complete since props are hung with string rather than inserted with Photoshop. The number of people working with Doucède on each project varies; she makes props herself when she can't find the right ones to rent or buy.
She began creating this painstaking style of work in 2011 and meticulously plans and constructs every aspect of the scenario before bringing in her camera.
"All the photos I take are carefully examined because they demand a lot of organization," Doucède wrote. "Reflecting on the image before it is made is the most important part of the process."
"My work shows small daily hallucinations in which everyone can be a protagonist; they are moments when you start to dream, to let yourself go, and for the décor to take flight—the décor represents the character's illustrated thoughts. It's a way of representing movement in a still image."
In many ways, just as Doucède is looking to capture moments that straddle reality, her images also encourage the viewer to get lost in her images and enter a space similar to what she illustrates.
It is the ordinary moments of daily life that we all experience from the mundane to the sometimes boring that interests Doucède.
"For me, the moments of boredom and monotony of daily life are very productive and very inspiring moments. The fantasy (in my images) resides in the fact that what I show isn't normally visible, they show what we could all feel faced with daunting circumstances."