When photographer Bill Lowenburg spotted the "She's Got Legs" car at his first demolition derby, he was enthralled. Lowenburg, who is also a high school librarian, had already been studying outsider art for years and sees derby events, in which drivers ram into one another in outlandishly decorated cars until only one vehicle is left, as a fascinating example. He also finds clear historical precedent in events such as gladiator spectacles and a staged, head-on train collision in Crush, Texas, in 1896.
Lowenburg's book, Crash Burn Love, says, "… an estimated one million fans attend the 1,500 to 2,500 or more demolition derbies held around the United States each year." Demolition derby may seem like a random and dangerous hodgepodge of crashes, but there are extensive rules and requirements that govern the running of one car into another. Some are either laughable or troubling, depending on one's outlook. From Lowenburg's book: "A hole of 12 to 18 inches in diameter must be cut into the middle of the hood so a fire hose can be inserted if necessary," and "a driver's arms and head must remain inside the car," which, at times, drivers need to be reminded of over the loudspeaker.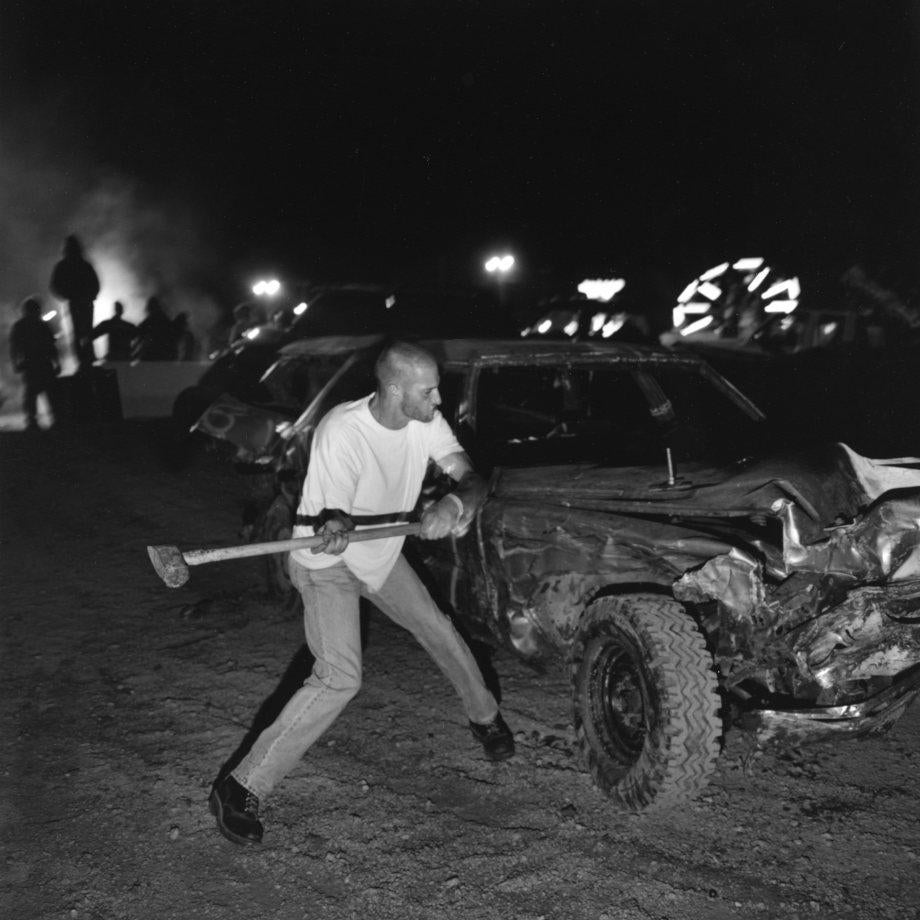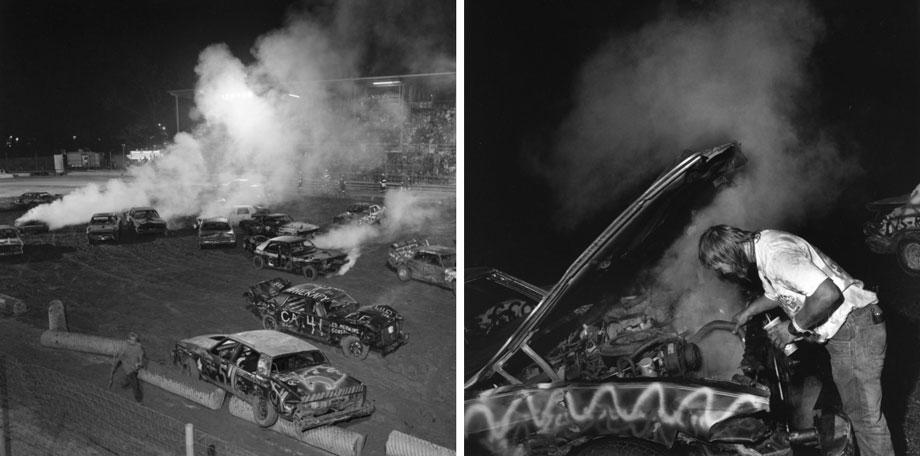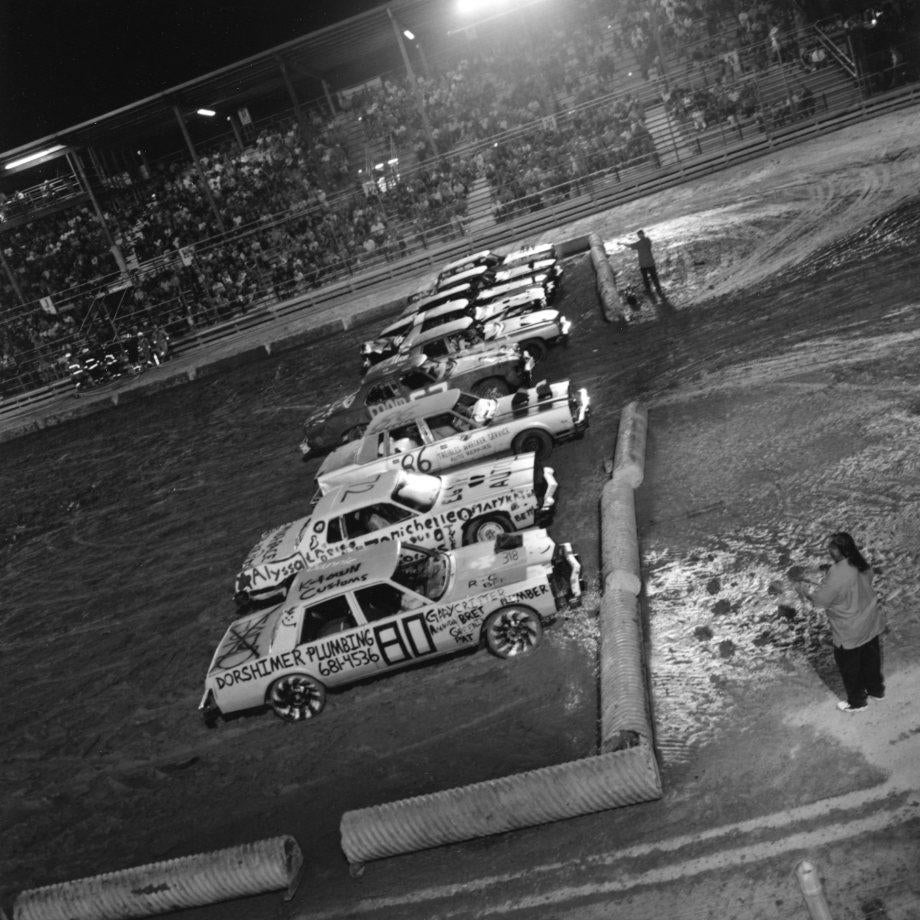 Smashing cars into oblivion isn't everything, though. Via email, Lowenburg explained: "In contrast to all the violent destruction taking place in front of the spectators, for competitors repair is an underlying theme. Reviving an old car and preparing it for competition is rewarding. Once the car is wrecked, the challenge of diagnosing and healing it requires creative problem-solving and mechanical improvisation. Imagine the satisfaction my pal Wild Bill Frick got from running the same Plymouth Satellite in 17 derbies!"
The pit itself is a cacophony of activity, and Lowenburg admits to wearing safety goggles though no one else does. Cars submit to surgery to get patched up enough to drive in the next heat. Pit crews often paint messages on the cars: "Darlene 'N Skeeter, True Love. Each Crash a Kiss." "Get Better Soon Pop." "9/11 Heroes All. Gone But Not Forgotten."
Via email, Lowenburg said he "… can't understand why sociologists and cultural anthropologists haven't flocked to demolition derbies. A tremendous amount of insight into modern society could be gained from studying why some people love to wreck cars and others love to watch while eating hot dogs and French fries. A few generations from now the sport may no longer exist, but I hope my book is still in libraries and sparks inquiries about what it all meant. The sport deserves to be studied on a deeper level."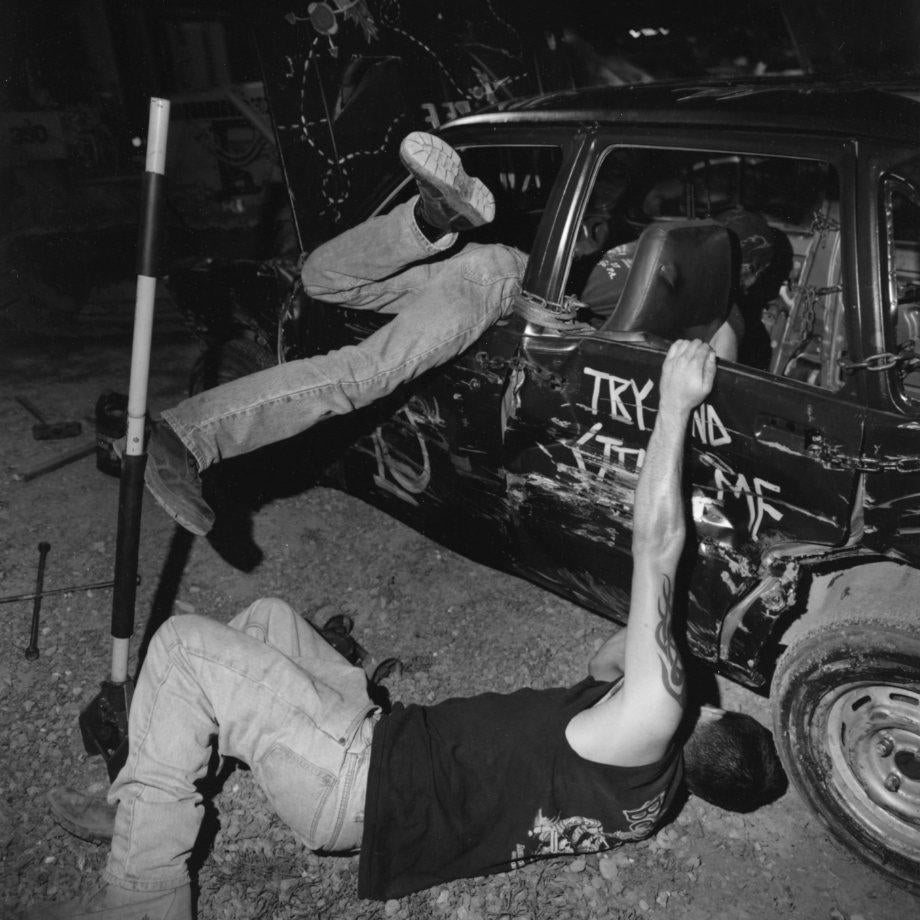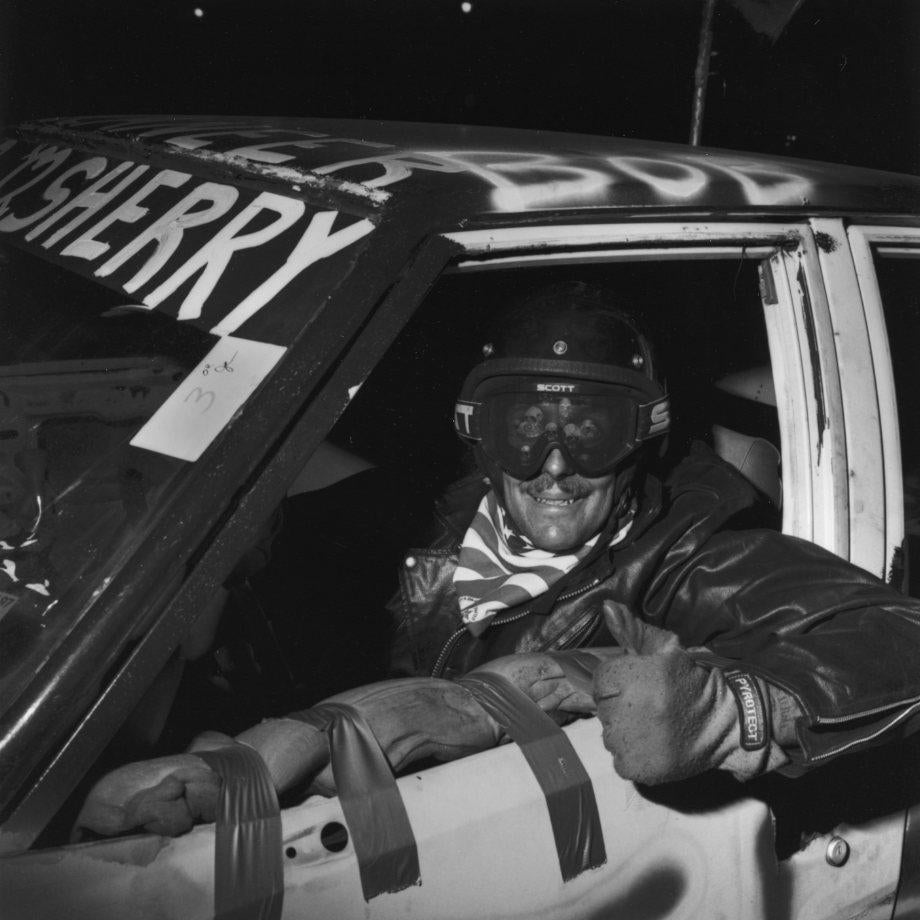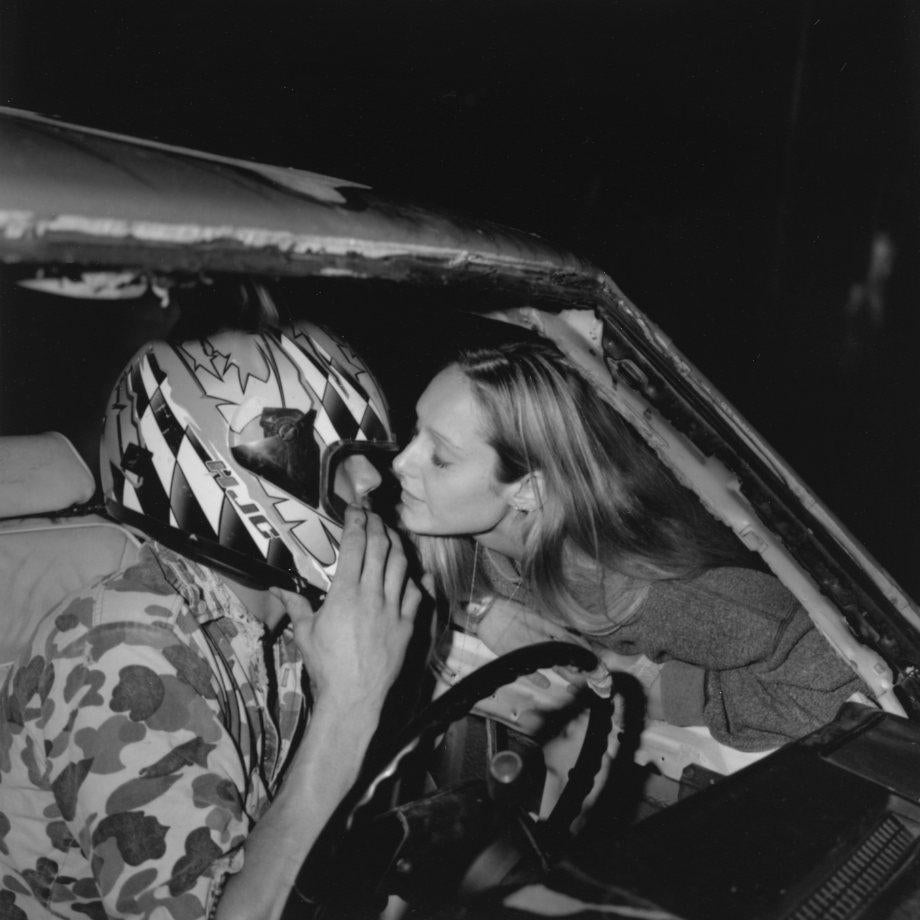 Lowenburg points out, "Renegade hard-core competitors will do whatever they think it takes to win, but most are in it for fun and are happy to share tools, parts, and advice." For most, derby is more about the communal experience than about winning. It's a way for family, friends, and a community to gather and carry on a tradition, however odd it may seem to those outside it. Much like people who work on festival floats year-round, pit crews, friends, and families work all year long rehabbing bashed-up cars and getting them derby fancy. One competitor told Lowenburg: "the family that demos together stays together."
Photographs from Lowenburg's book, Crash Burn Love, will be on view at the Broome County Arts Council, in Binghamton, N.Y., until May 17.