Andy Day has a hard time separating photography from parkour.
"It was through photographing parkour that I learned how to use the camera, and it was parkour that made me want to take more photographs," Day wrote via email.
Day's interest in parkour was piqued in 2003 while studying at the University of Birmingham. He caught a glimpse of the sport on late-night television one night after bartending and decided to write a research paper for one of his classes. For the uninformed, parkour is the sport of moving through an (often urban) environment as efficiently as possible through jumping, climbing, and acrobatics.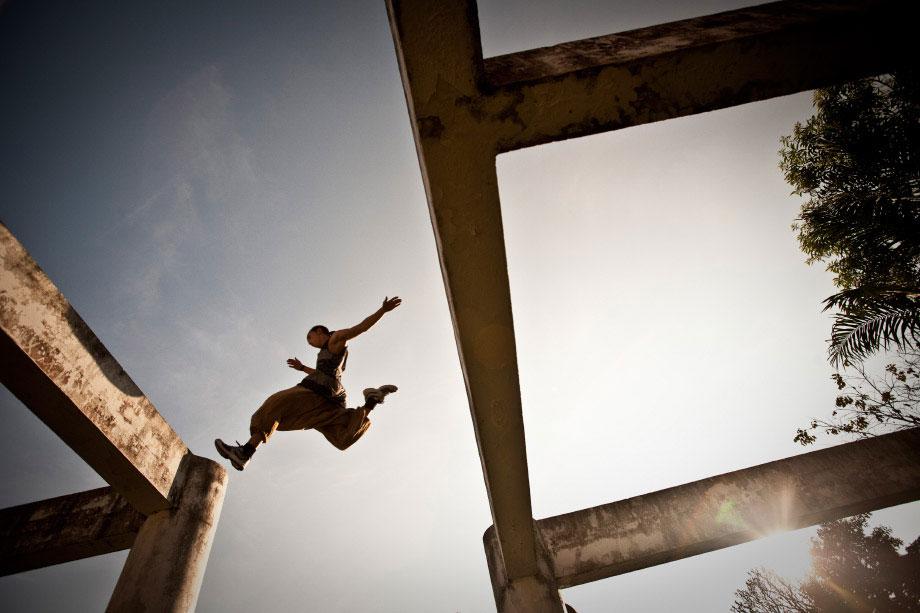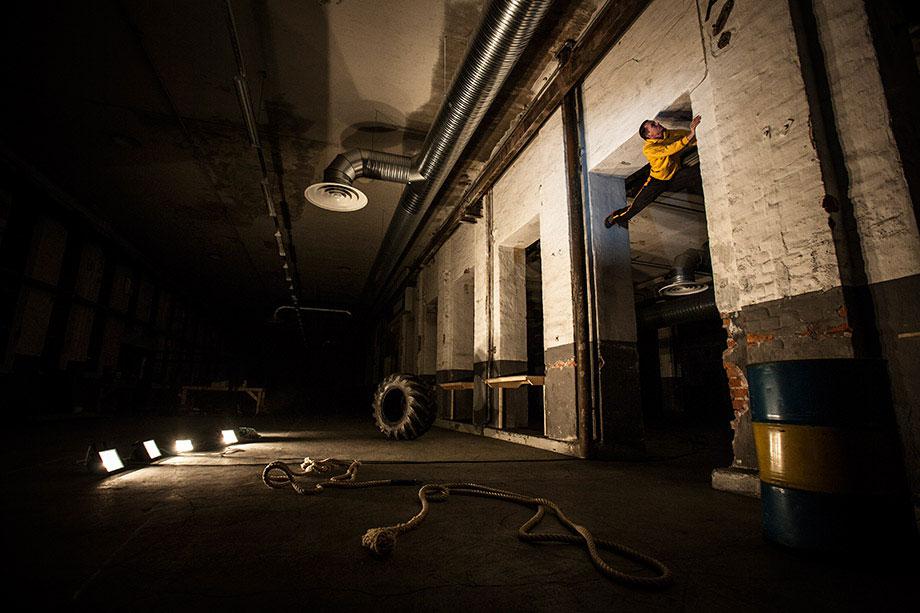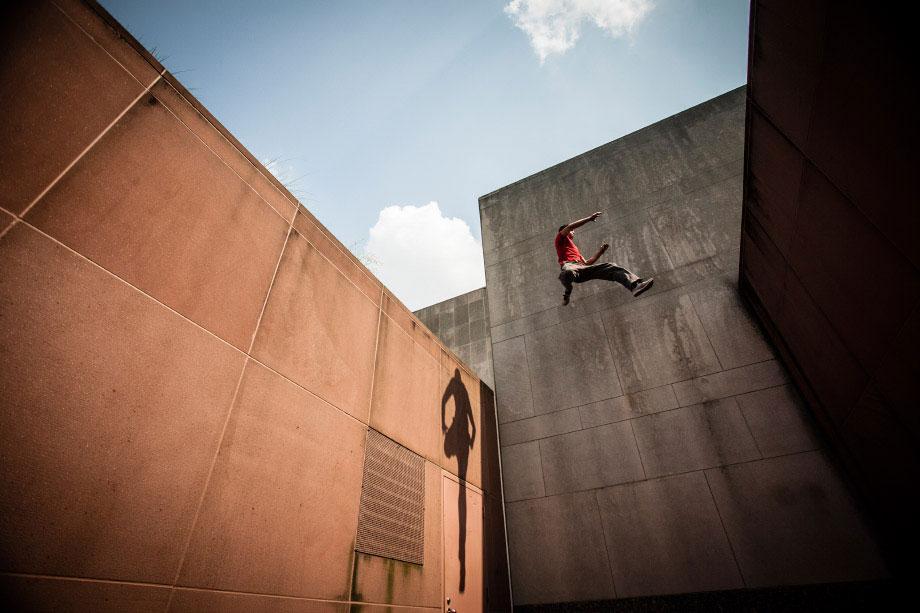 As part of his research, Day drove to London to track down some athletes who were training together. Day decided to use a camera he had owned—and rarely used since 2001—in order to document the experience.
He didn't know it at the time, but it would turn out to be the beginning of his photography career, one dedicated almost exclusively to parkour. Since then, he has documented the sport around the world, from Nicaragua to Finland and India.
The work has also attracted commercial clients, including fashion labels, technology producers, and even food companies.
"The ability to move without restriction is something we associate with superheroes. This feeling of limitations being removed is quite liberating and empowering. I guess these are strong, positive associations for brands," Day said. 
After photographing the sport for 10 years, Day says, he's developed an instinct for getting the right timing and finding the right angle. Still, he says, he often has to ask the athletes (known as traceurs) to repeat jumps. Sometimes the jump is easy and they're happy to do it over. Other times, he says, they can only do it once, and he has to get it right the first time.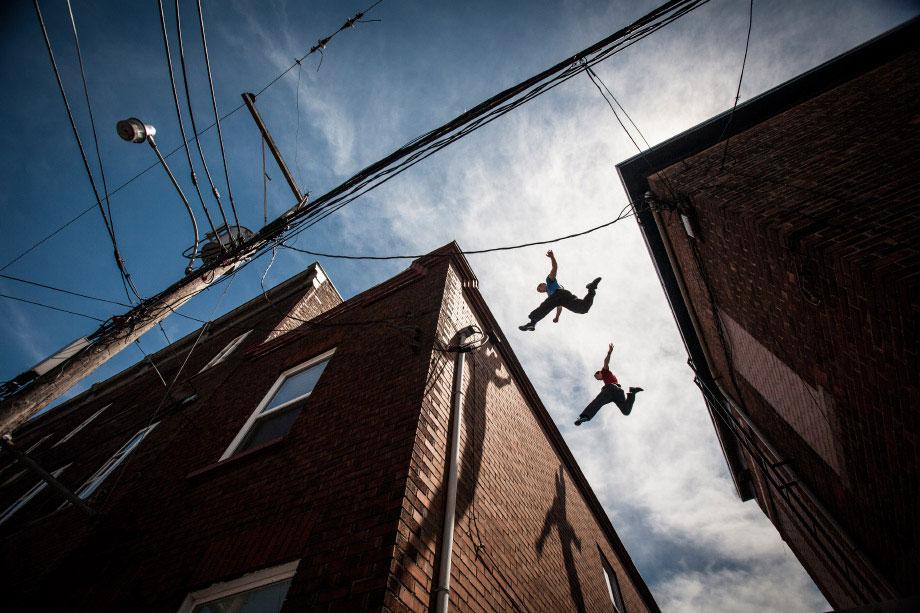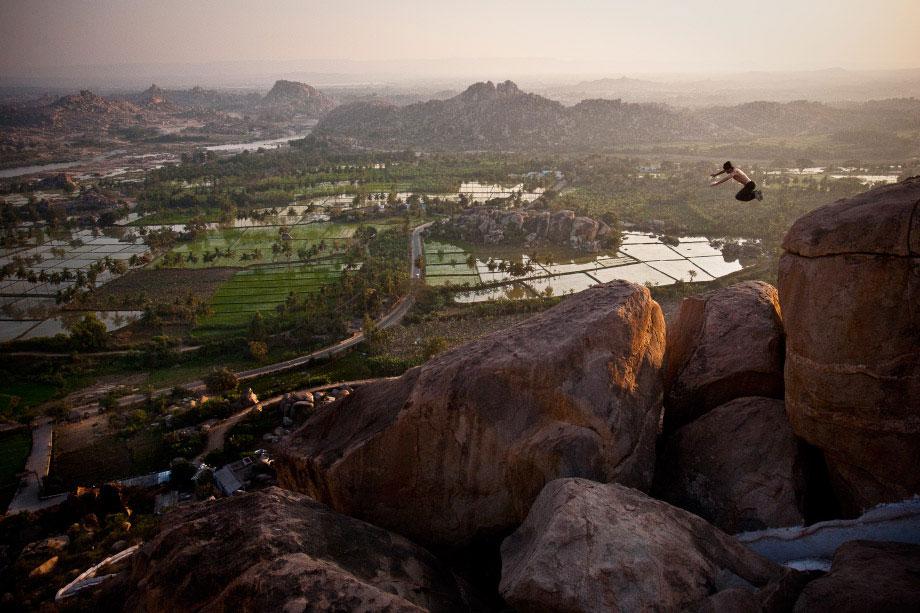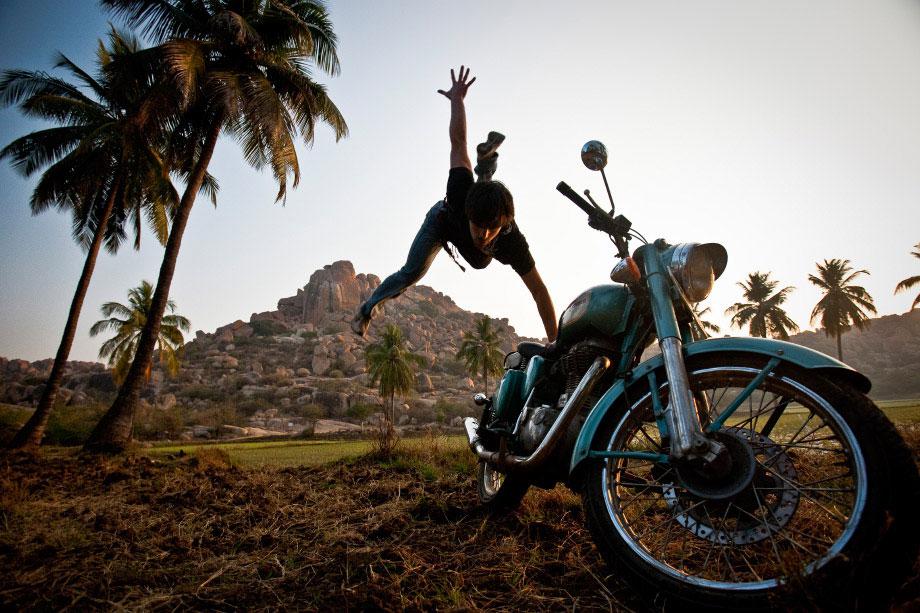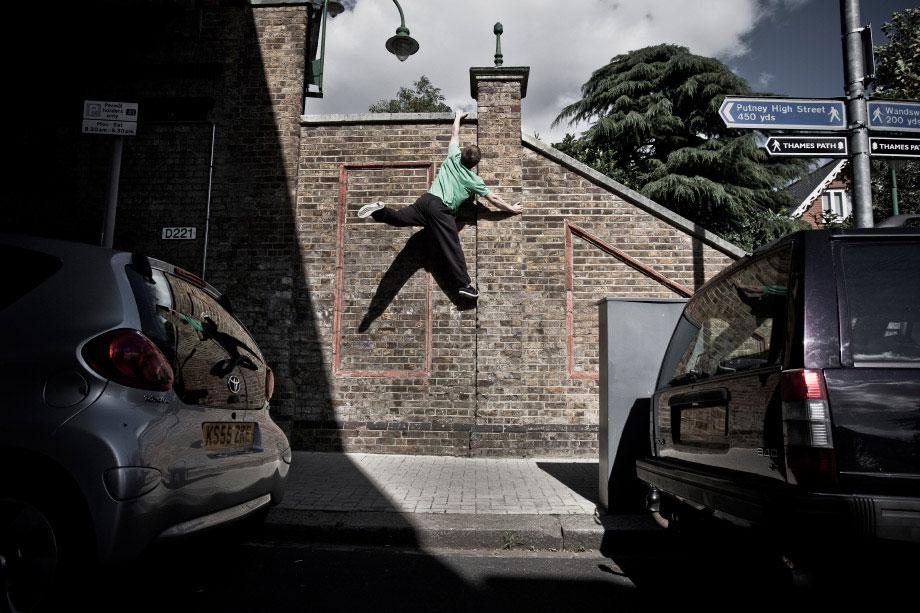 Another challenge is access.
"It's useful to know your rights in terms of trespassing and where you can and can't take photographs," Day said. "I've not had any problems, but there are plenty of photographers in London who have been told by authorities that they can't shoot certain things in certain locations when in actual fact they have every right."
Over the years, Day has become an advocate for the sport and an integrated member of the community. He travels and works with the collective Parkour Generations, teaches parkour photography at the Central St. Martins College of Art and Design, and has become a key player in a niche group of athletes practicing buildering—the parkour-like practice of climbing buildings and other structures, often without ropes or protection.
"It's rude, slightly anarchic, and very much a clique. If you're rude and anarchic and you climb buildings, you're very much welcome to join," Day said.
What makes his photography most enjoyable and successful, he says, is working with athletes he knows and respects.
"It's no accident that my best photographs are usually of some of my best friends. It never feels like work," he said.