In many ways, photographer Yao Lu uses conflict as a way to achieve harmony.
At first glance, his work that began in 2006, titled "New Landscapes," looks like photographs of traditional Chinese paintings.
In fact, the images are carefully reconstructed mounds of trash Lu has digitally manipulated to look like rural mountain landscapes.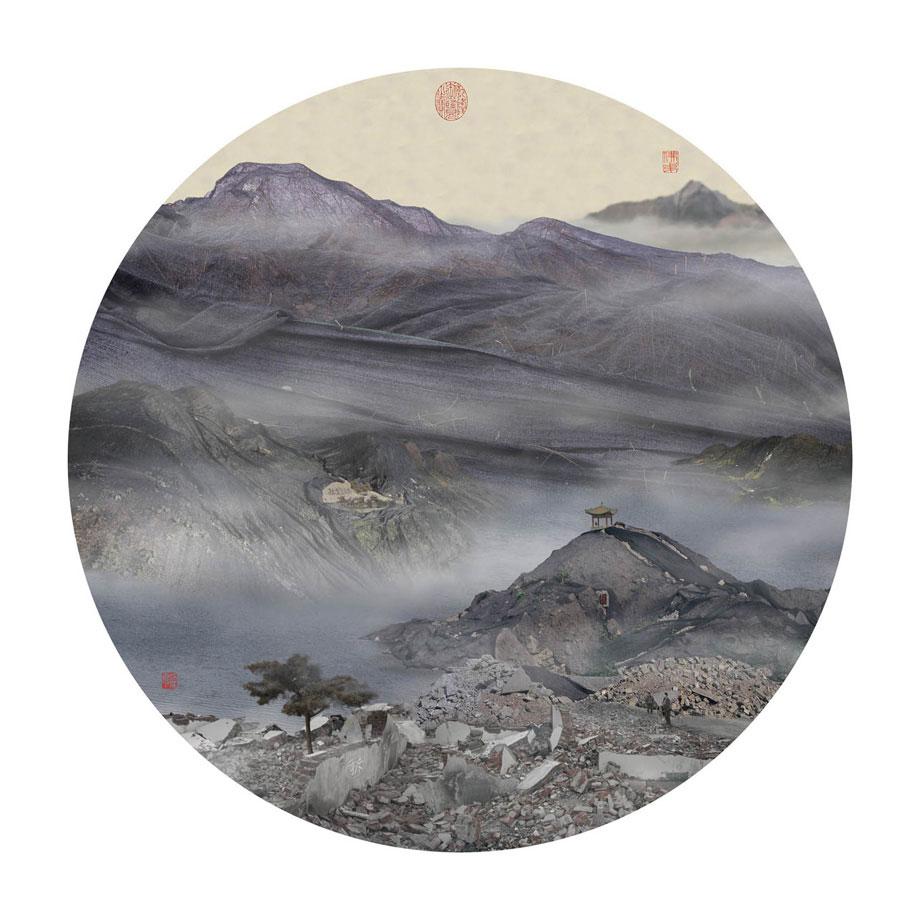 The series examines the ever-changing landscapes of modern life, specifically in China, where development is constant and construction ubiquitous, creating radical mutations as well as tremendous waste.
"This work implied that the world should become more and more harmonious," Lu wrote via email. "My thoughts were always about conflict while I was making the images. I believe in maintaining a beautiful feeling in the framing of the image, but there are elements of trash and dust; it's very interesting. I need to constantly adjust my thinking to make them consistent."
Lu was born in Beijing and graduated from the Central Academy of Fine Arts, where he studied printmaking. He then studied in Australia, graduating from Griffith University Queensland College of Art. He describes himself as a reporter, noting that "photography is my work tool, an important tool I can't do without."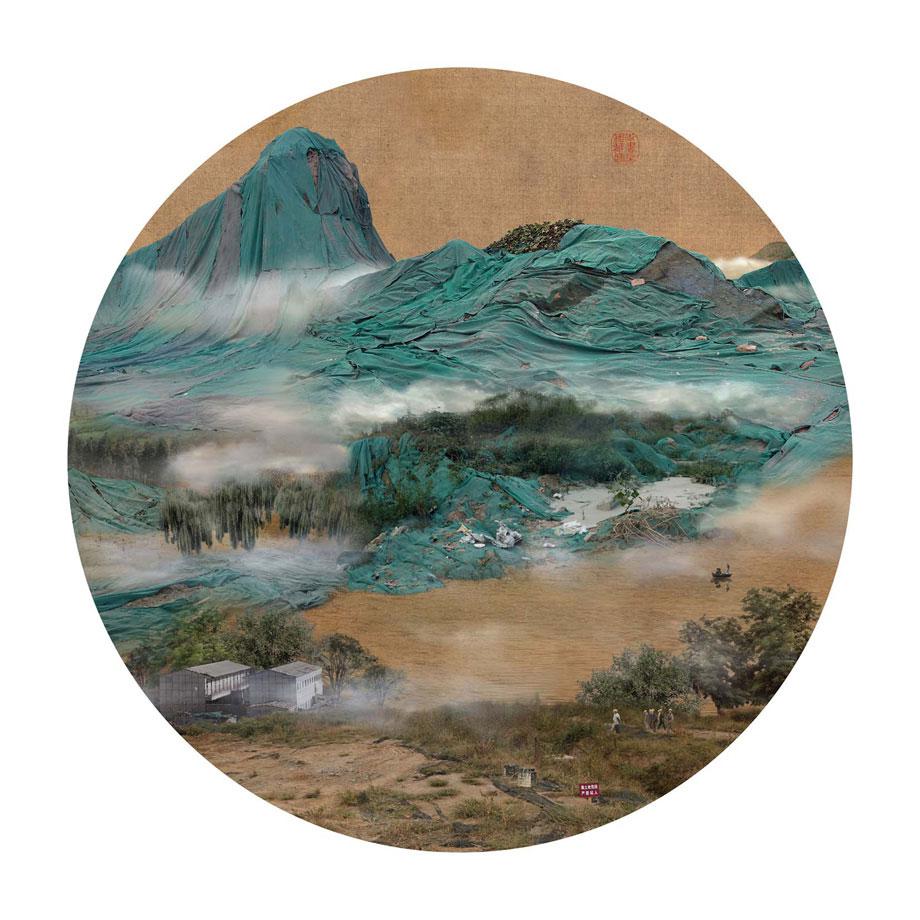 He feels his work speaks to people on many levels.
"I would like to emphasize humans and nature, the relationship between people and the relationships to the past, that is the relationship between modernity and tradition."