Warning: This post contains nudity.)
Pinar Yolacan's latest work, "Like a Stone" focuses on the female body, but not those of the bikini-clad models that oversaturate the media.
The title is also a play on words, at least for those who speak both Turkish and English. The term "Taş Gibi" in Turkish roughly translates in English to "Like a Stone," which is slang to describe an athletic, good-looking man or woman.
" … I was aiming to give the impression that women in the photographs look like they were statuettes made out of stone, not real people," Yolacan said.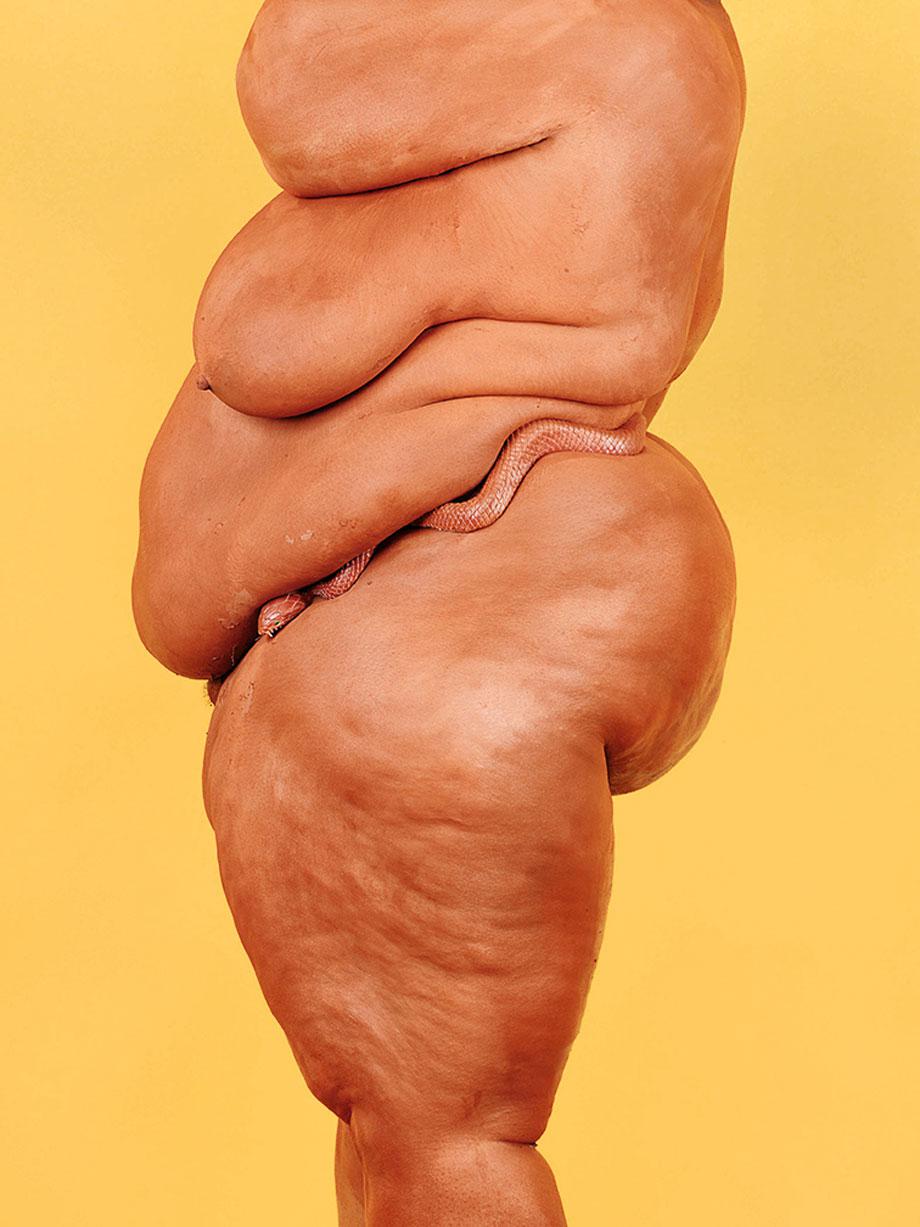 In her previous series, "Mother Goddess," Yolacan was inspired by sculptures of Anatolian women and set out to re-create their shapes—and was interested not only in their form but also in postcards of the sculptures printed with bright, colorful backgrounds.
"I was inspired by the postcards to make the figures look two-dimensional even though of course I'm shooting a three-dimensional figure," said Yolacan.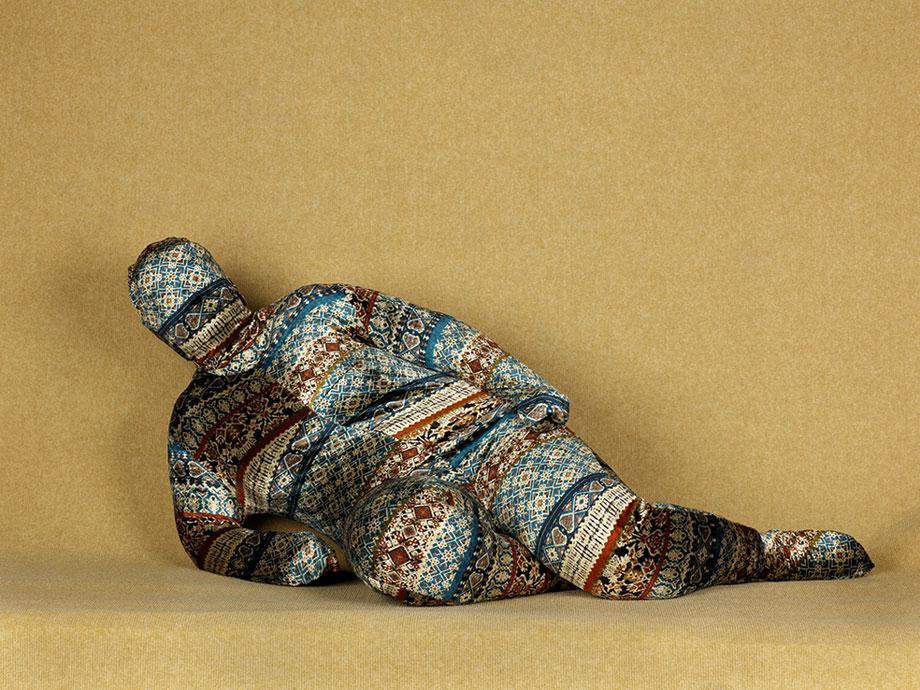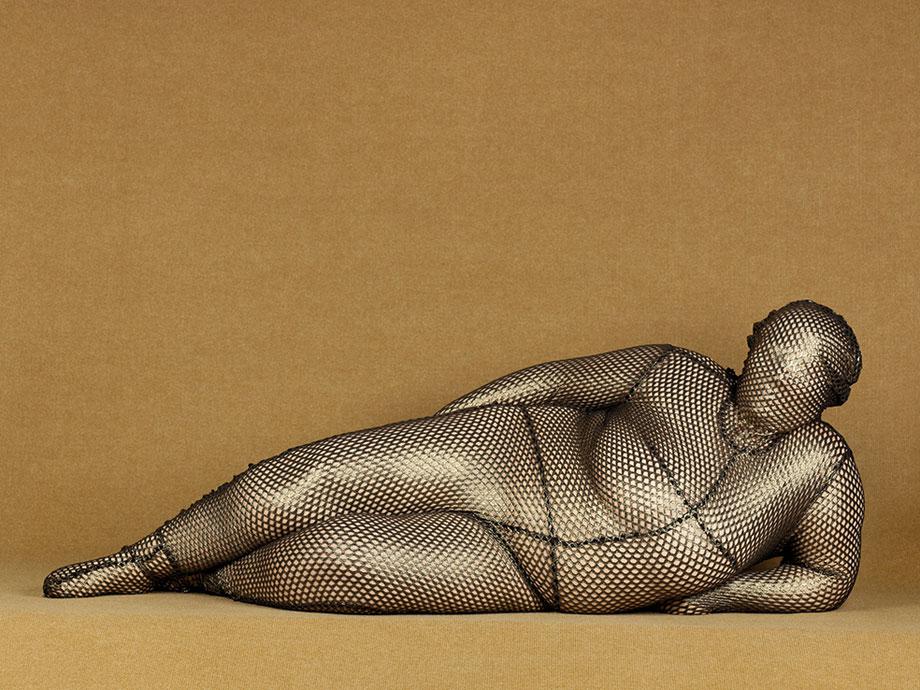 Yolacan took this concept even further in "Like a Stone" by keeping the solid backgrounds, removing fabric, and changing her crop.
"I decided to crop the heads because I didn't want any expression. It takes away from this idea of them being a statue, and eye contact is super powerful I think, so I only wanted to concentrate on the body and also make it very abstract," she said.
A lot of Yolacan's work is both detail-oriented and time-consuming. Casting models for the project was no exception. To find larger bodies, Yolacan went through fetish sites BBW and SSBBW (Big Beautiful Woman and Super Size Big Beautiful Woman) for the shoots, which often lasted around three hours.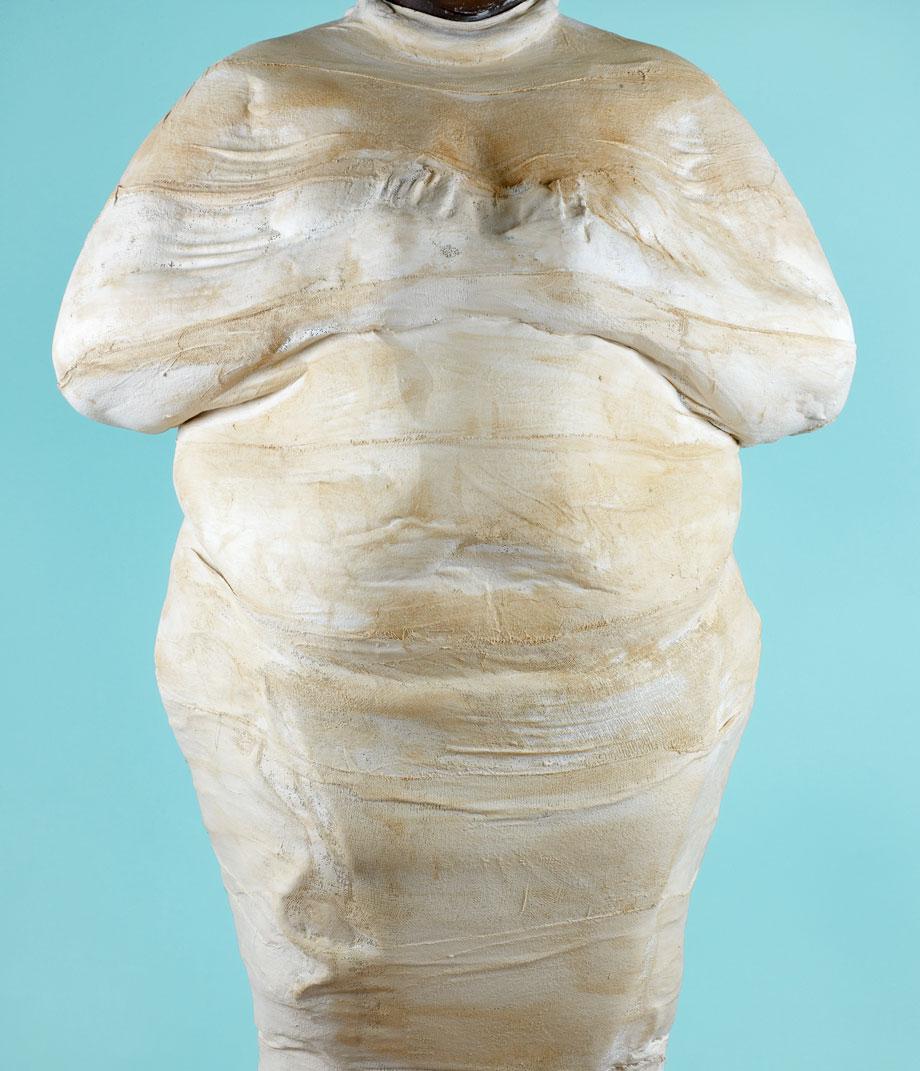 "I was going for women with interesting body types because the mother goddess figures aren't skinny; as fertility goddesses they are what you might say is voluptuous," Yolacan said.
Yolacan's work examines various archetypes of the female body as seen through both history and geography. For her previous series, "Perishables" and "Maria," Yolacan worked with Western women and Afro-Brazilians and clothed them in animal organs and placentas.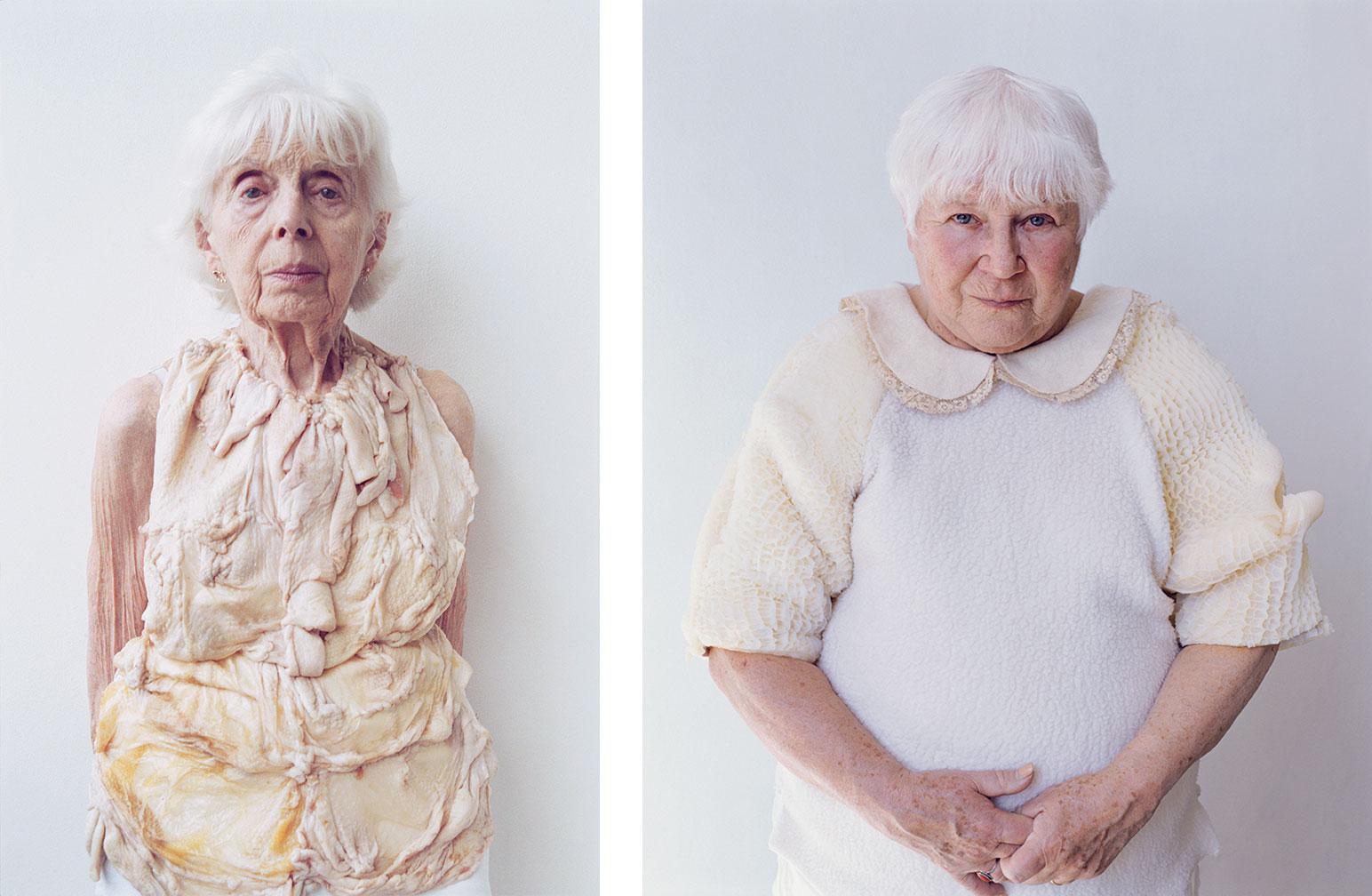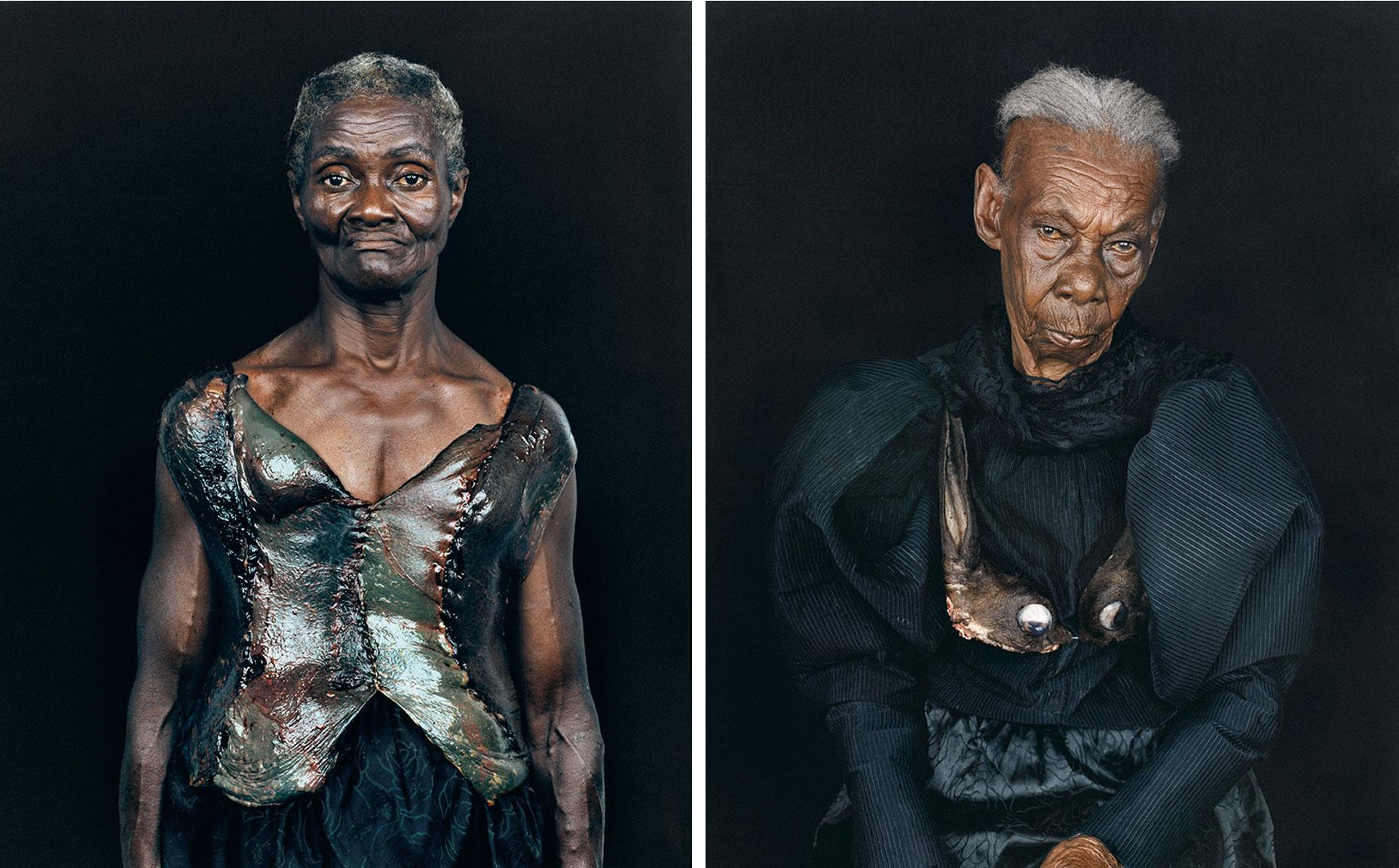 Regardless of the medium or environment, models are an important part of Yolacan's vision, with shoots lasting hours, including intense styling. She prefers to take the photographs in her cozy Brooklyn studio and works with a small team in order to make the models feel significant during the shoots.
"They could be my sculptures really," said Yolacan.
Yolacan is also clearly interested in the fabrics and materials used to adorn the models.
For "Like a Stone" she explained, "I tried to choose materials to resemble the types of stones that were used in the original archaeological artifacts I was researching, such as marble, gold, obsidian, and clay."
"Sometimes I see the material and I get an idea of what to do with it, and other times I have an idea and look for materials to realize the idea."