The photographer Paolo Woods began a career as a photojournalist, in his words, "rather late."
He isn't in a rush to catch up, though he has rapidly built a portfolio of fascinating and deeply researched projects around the world including Iran, China, Afghanistan, and Russia.
Woods worked in the fine art world (he ran a gallery in Florence, Italy) before dedicating himself to photojournalism in 1998. Much of his work has been part of a 10-year worldwide collaboration with the writer Serge Michel; they have published four books together.
"I work in blocks," Woods said about his process during a call from Haiti, where he is currently based. "A subject interests me, I do a story about it, which is eventually a magazine piece, and then part of that story becomes part of a bigger story that eventually becomes a book and a show. I call each of the stories 'bricks' that construct a bigger story."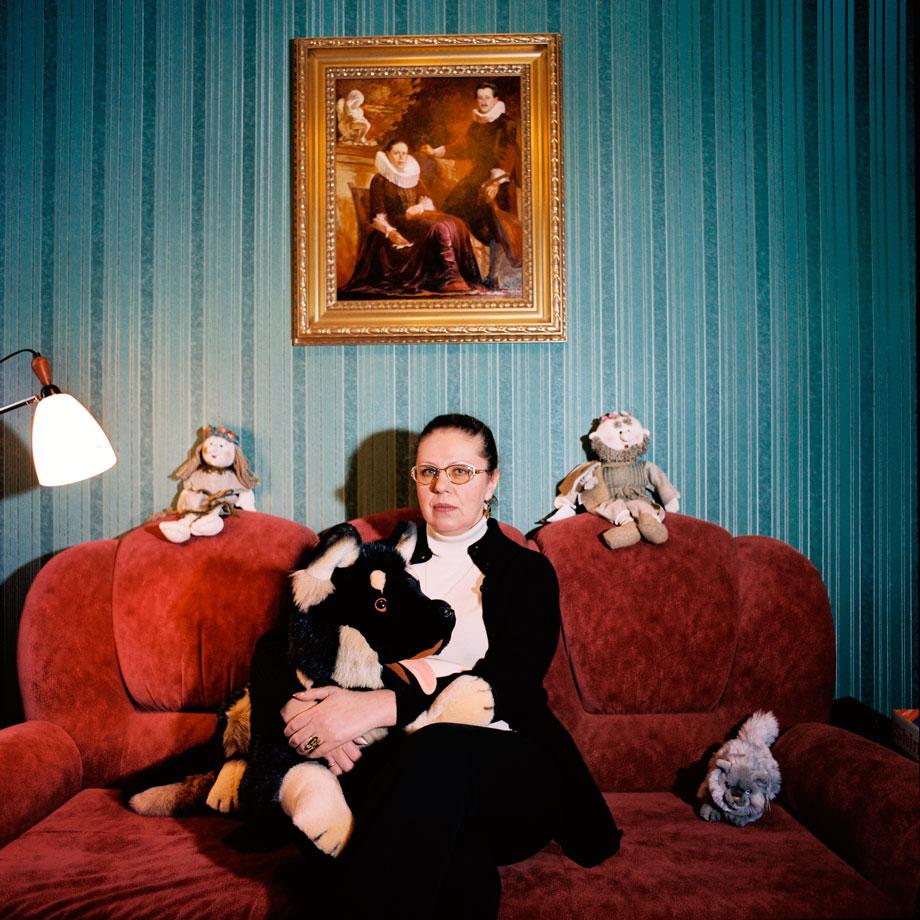 In 2006 and 2007, Woods and Michel found themselves in Moscow after an attempt to focus on the dictator of Turkmenistan, Saparmurat Niyazov or Turkmenbashi, was thwarted at the last minute.
At the time, there were many stories about the new wealth in Russia, most of it focused on men. Woods prides himself on trying to home in on what isn't necessarily in focus and started to look at the women who were beginning to thrive in Russia's new economy.
"It's never about doing a story for tomorrow's paper," Woods said. "It's always about something that is interesting to us. … I want to be completely independent with the way the story is done."
"We saw a lot of women who were in business and we thought it was an interesting story because it seemed a little bit less glamorous than the other stories about the men who were tycoons with young models as their girlfriends. We wanted to see how the women were approaching [success in business]; they were colorful and told something different about Russian society than their male counterparts."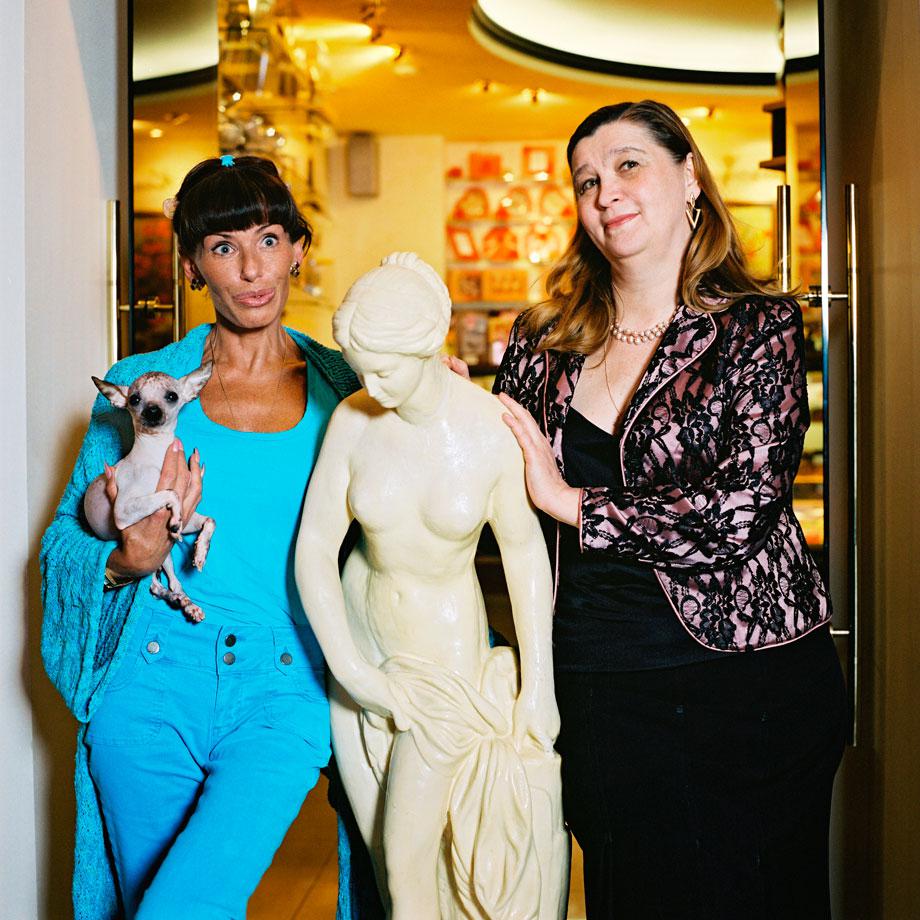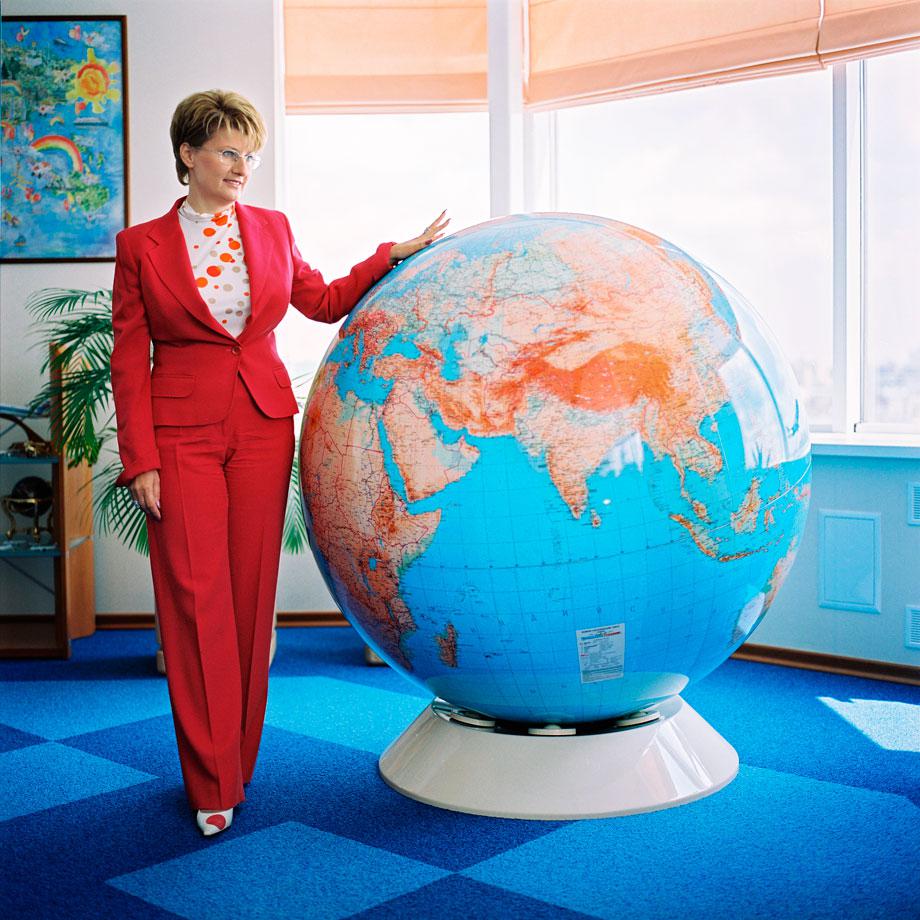 After an initial contact with a friend of Michel's wife, the duo began interviewing and photographing a variety of women who had risen through the ranks and created their own success stories.
"It was much more based on merit and hard work and seemed more of an honest approach; the money they had was the money they made; that was our criteria," Woods said about the subjects. Over a two-year period, Woods and Michel took about three trips to Russia, spending a few weeks at a time building up the portfolio they eventually called "Nouvelles Russes."
For the series, Michel would interview the women first, which would allow Woods to hear their story, look around their world, and begin imagining where they should take the portrait.
The portraits in the series are elaborate and filled with so much information they appear to be almost staged, but Woods said nothing is further from the truth.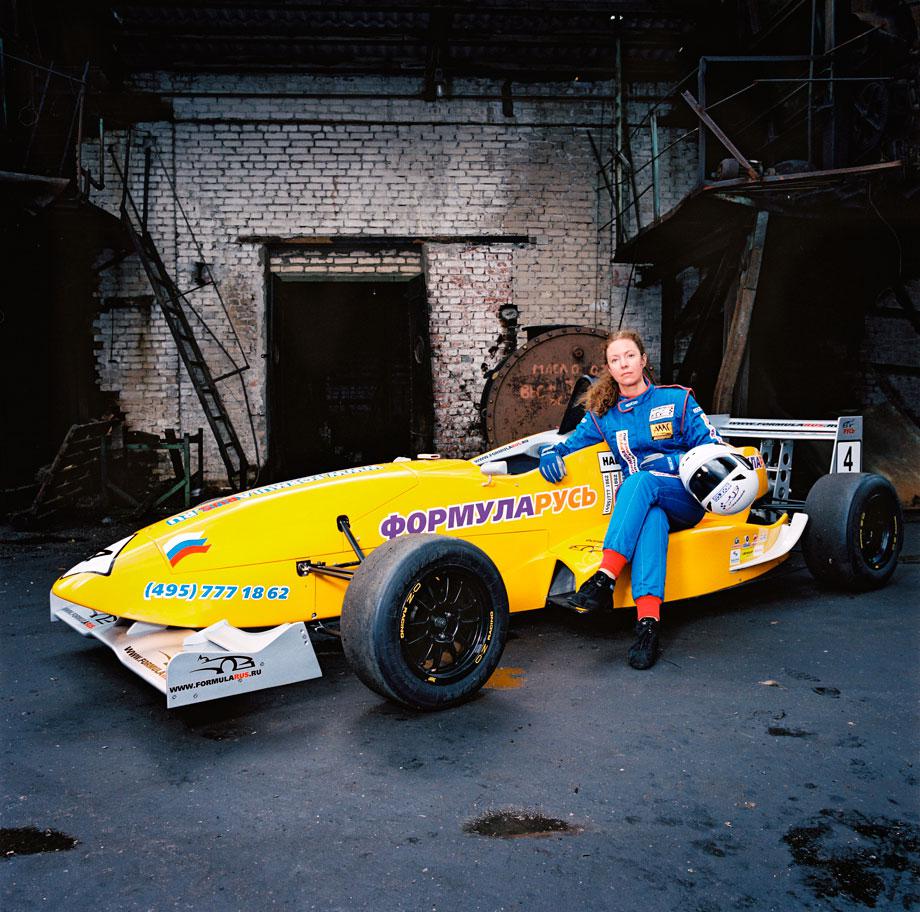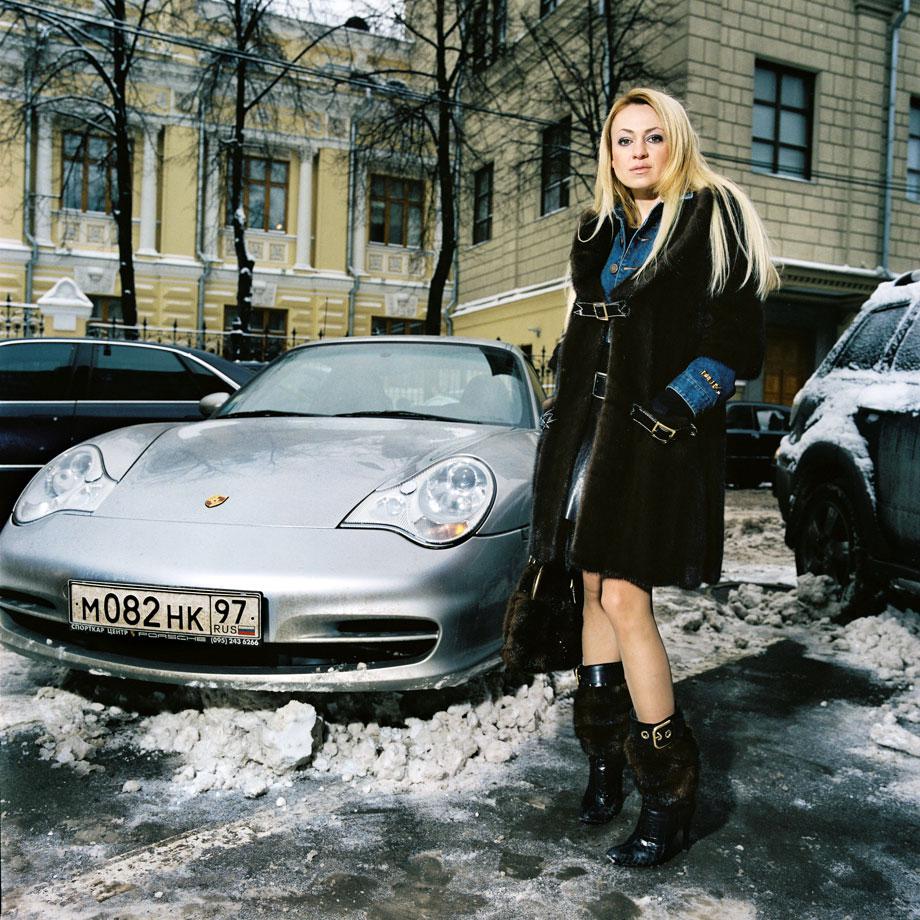 "I don't take props or style them; I don't tell them how to dress. I think that would not have been interesting to me because I'm trying to hold up a mirror to something I'm seeing and learning about."
Working on a long-term project like those Woods develops is complicated primarily from a financial angle since pay from magazines would hardly pay the bills of a two-year project, but it's a risk Woods is willing to take.
"We reached a consensus between us that we could always work longer on a project like this … but we felt we had a wide range of subjects and businesses and ages and then we said, OK, we should probably stop here," said Woods. "We are both unsatisfied with what we're doing: We always want more!"