There was a time when Nina Katchadourian was a master at the memory game.
"I was obsessed with that game," Katchadourian said. "It's so humbling. I was really good as a kid, and now I can have my ass kicked by my cousin's 5-year-old kid; that game is so hard now."
But the memory game might have been a serious inspiration for Katchadourian's 20-year-old project of sorting library books in order to create whimsical, pithy, and sometimes profound phrases and sentences out of the book titles. The work is now itself in book form, titled Sorted Books, published by Chronicle Books.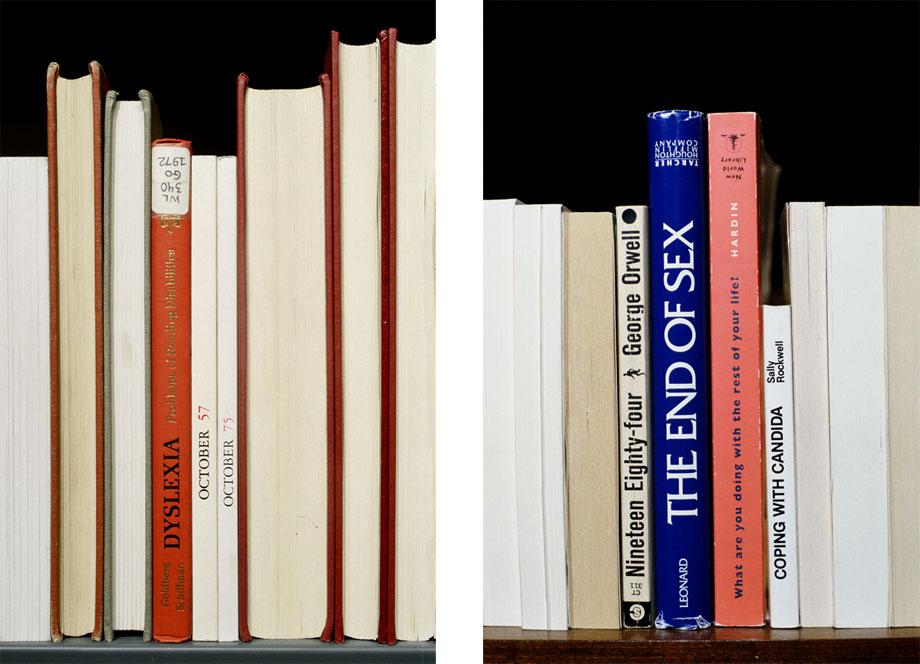 Katchadourian started the project while at the graduate school at the University of California–San Diego. She and a group of friends spent a week at the home of a classmate's parents in a town called Half Moon Bay, outside of San Francisco. The friends each took over part of the house and spent the week focusing on various art projects.
It was the couple's enormous library that called out to Katchadourian, and she spent most of the week focused on the books.
"You know how when you're in a library and you walk along the stacks of books and turn your head to the side and read the titles? I thought it would be amazing if accidentally the titles formed a sentence, and then I realized I could make that happen," recalled Katchadourian.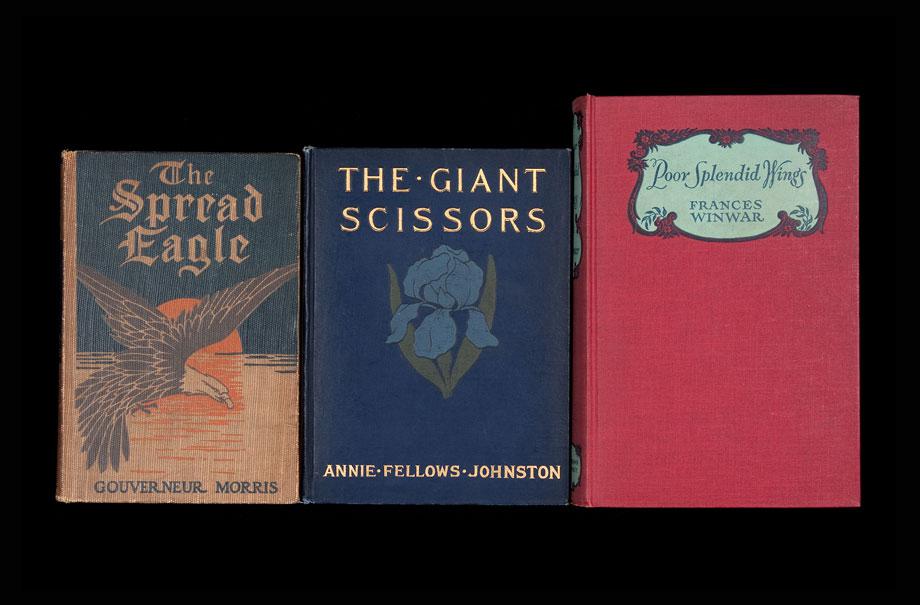 Creating the "clusters" of books is certainly an exercise in memory and concentration. Katchadourian begins each project by examining the collections, paying attention to the titles and covers of the books while at the same time trying to recall the locations of each book.
The process is akin to portraiture, said Katchadourian. Sometimes it can feel like an intimate portrait when she works with private collections, and other times, it can feel much bigger. When she worked with the Delaware Art Museum's rare book collection, Katchadourian said she felt as if she was working with a country instead of a person, and it opened up questions about American history, including the treatment of Native Americans.
And while that work touched Katchadourian on a different level, many of the final clusters she creates have a humorous element to them.
"It's never the main point, but a lot of humor creeps in, and I've never tried to push humor out of my work," said Katchadourian. "There is a lot of humor in all my work; it gives people a quick accessible point of entry into a project."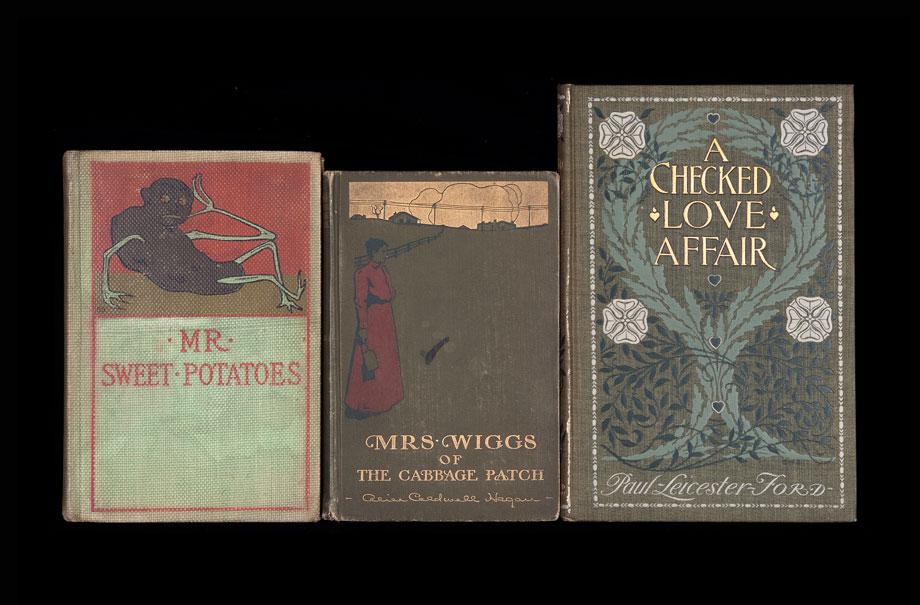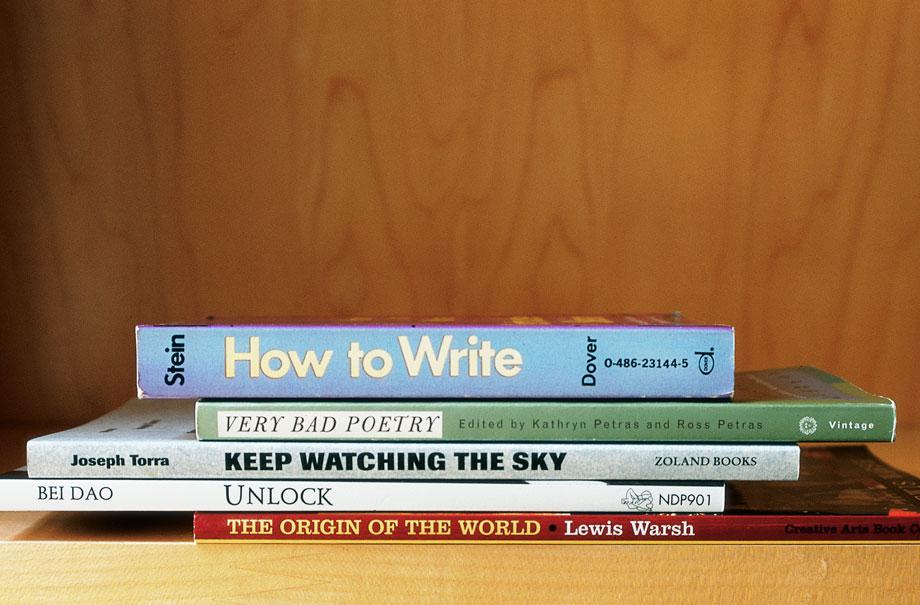 Katchadourian also feels optimistic that books, even with the advent of e-readers, will always have a place in the world—they just might have to up the ante a bit. "I would say this might be a good time for books to become more tactile and beautiful and physical," said Katchadourian.
Now that she'll have her own book out there, Katchadourian joked that that might be her swan song for this project: "I've never worked on my own book collection. Maybe that's the last book sorting that will take place at the end of my life."