Matthew Brandt has used Cheez Whiz to print a photograph. And Kool-Aid. And human tears.
It's all part of Brandt's fascination with the photographic process and, on a larger scale, a relationship with what he photographs and its imprint on the physical world.
Brandt was influenced by landscape photography of the American West and its correlation with early printmaking techniques during the mid-19th century.
"When photography first started, there was no precedent of how to make a photograph," Brandt wrote via email. "Photographers were using whatever they could figure out to make it work, which I'm sure were some wacky solutions. When I [first] used Cheez Whiz to print a photograph, it was more about the cultural placement of Cheez Whiz that interested me, i.e., America(ish) circa late 20th century … whereas Niepce made the first photograph in France with bitumen of Judea, which is a type of tar."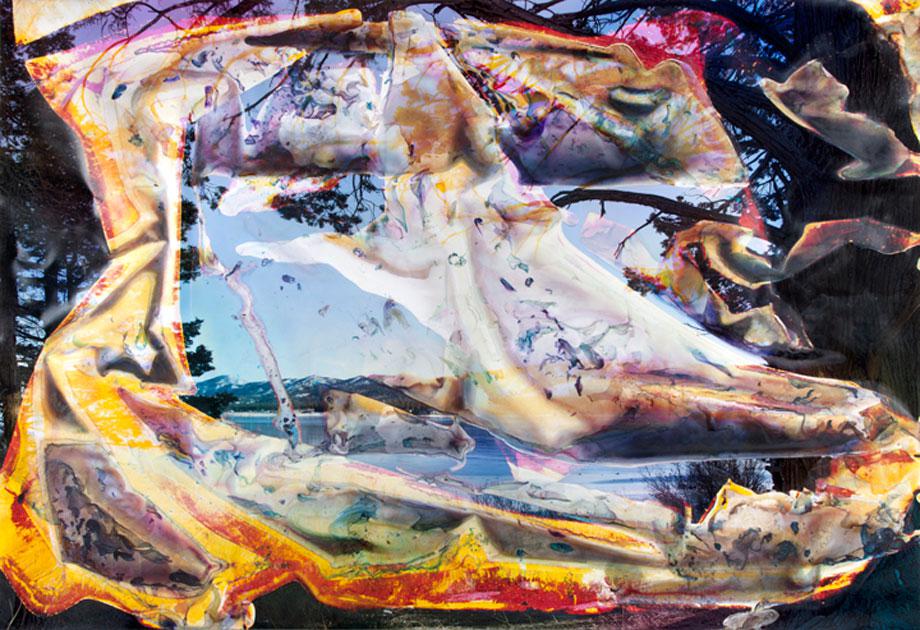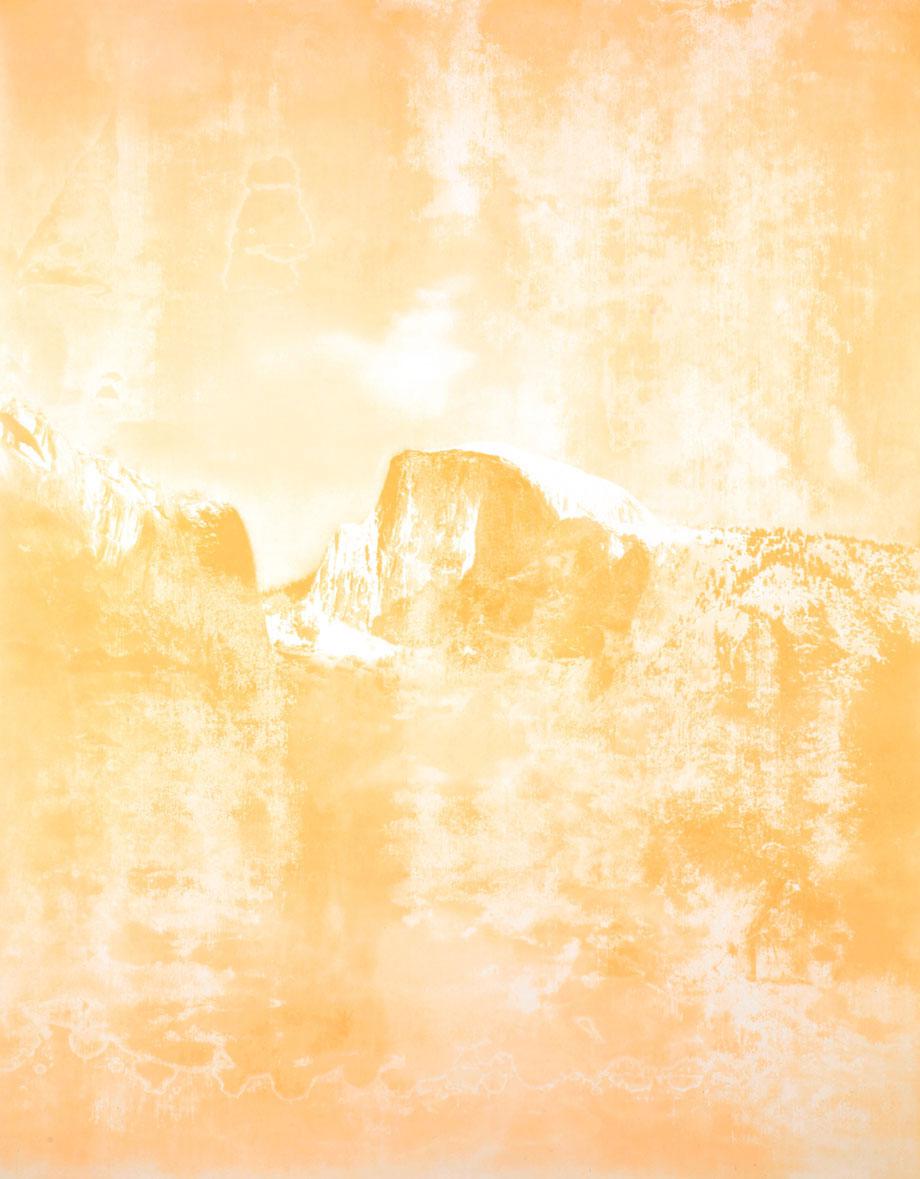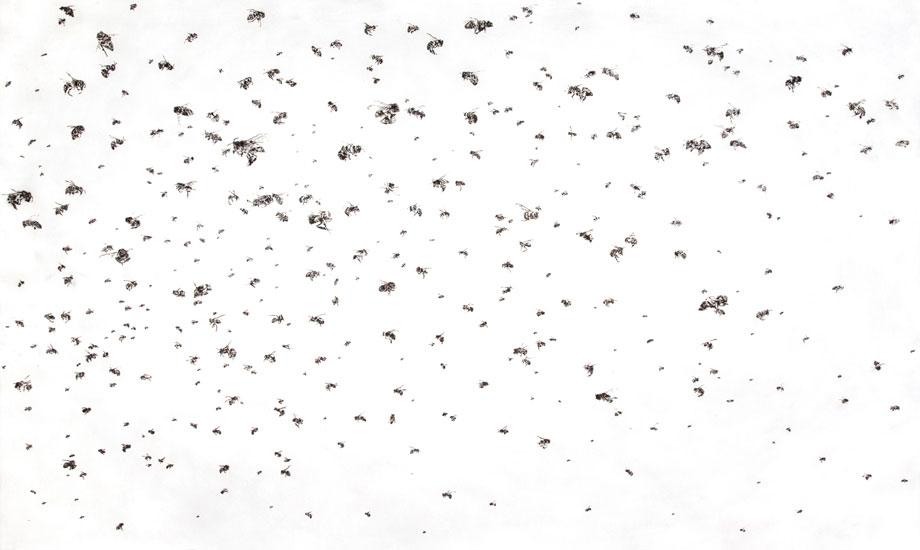 In simple terms, if Brandt photographs a lake, as he did in his series "Lakes and Reservoirs," the prints are soaked in water he collected from the lake. For "Honeybees" Brandt reacted to the recent deaths of honeybees to collect dead bees he found and to make prints from the emulsion of the bees.
"A photograph is an inexhaustible subject for me to work with, and it continues to unfold as we continue to make more," wrote Brandt. "I like thinking about indexes and imprints. For instance, the wood pattern on this desk that I am writing on is marked with particular times of a tree … there is a historical precedent to every photograph."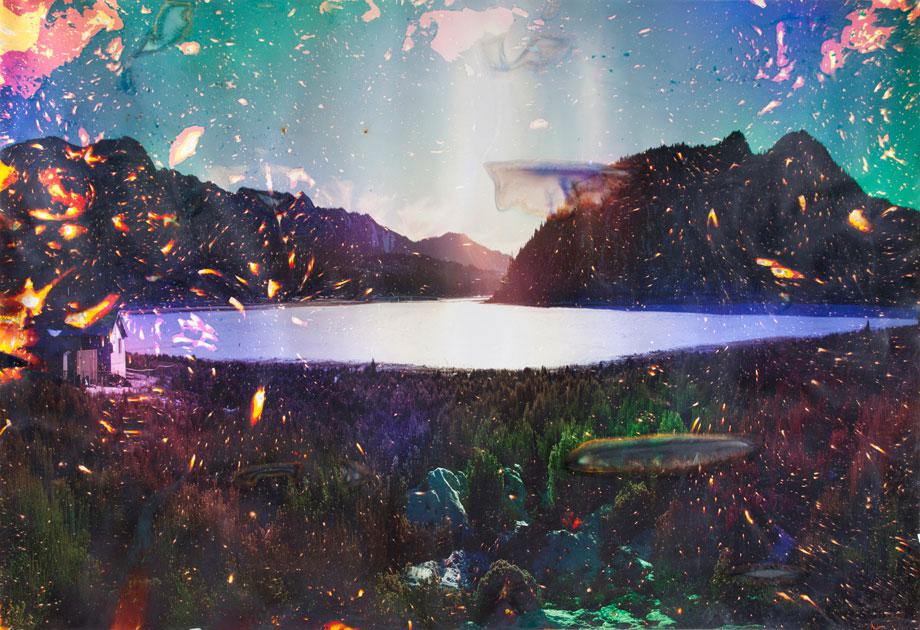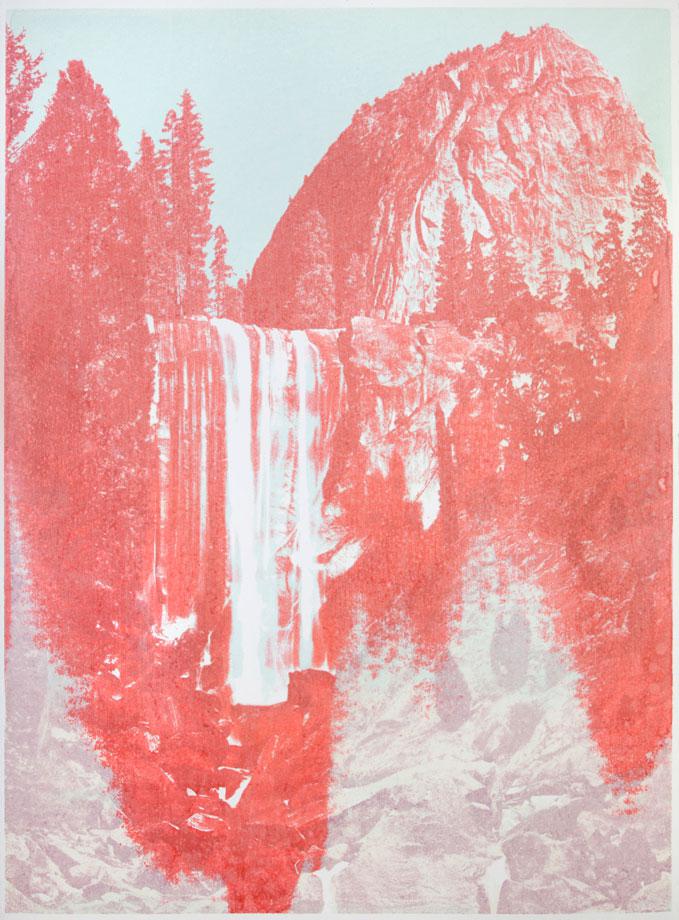 Processing the images in the various liquids can take days or even weeks, which lends a certain mystery to the aesthetic of the final print, a process Brandt allows to happen organically.
"The serendipitous interactive quality of the materials is always important in the works. In some ways I consider my work to orchestrate an interaction between material and image. I try to step back as much as possible to let process take hold, but there is always guiding that needs to be done."
This list of materials Brandt has used sounds almost like a shopping list for a child's birthday party or a haunted house prop list, but it's not all humorous.
"On a more serious note, I have made works out of my aunt's ashes and the ashes of my childhood cat," wrote Brandt. "I would say that I am always gathering materials to work with. I have shelves and shelves of various organic materials from hair and dead skin to jelly beans in my studio."