Franco Pagetti considers himself to be a lucky guy.
It's a logical statement coming from a photojournalist who wanted to tell a unique and important story. Pagetti arrived in Iraq a few months before the start of the war and photographed continuously through 2008.
Pagetti's work during that time, titled Flashback Iraq will be on view at the VII gallery in Brooklyn from March 19 through April 12. The opening of the show coincides with the 10-year anniversary of the American invasion of Iraq.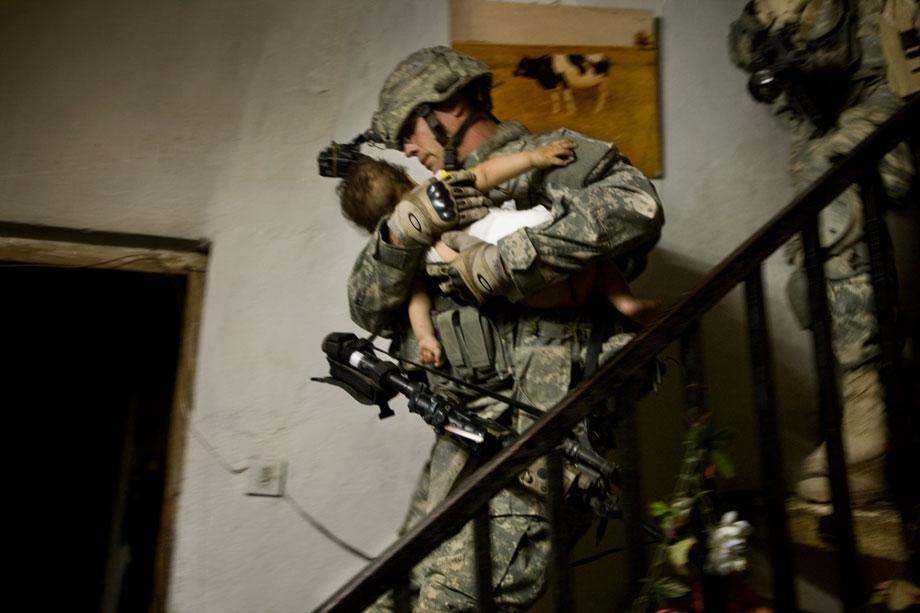 Although Pagetti started his career as a fashion photographer (he still shoots for Vogue), he dedicated himself to news photojournalism in 1994 and has covered conflict in places such as Kosovo, Afghanistan, Palestine, and Israel. But it was Iraq where he felt he first encountered "real" war and possibly got his idea of being a "lucky" photographer.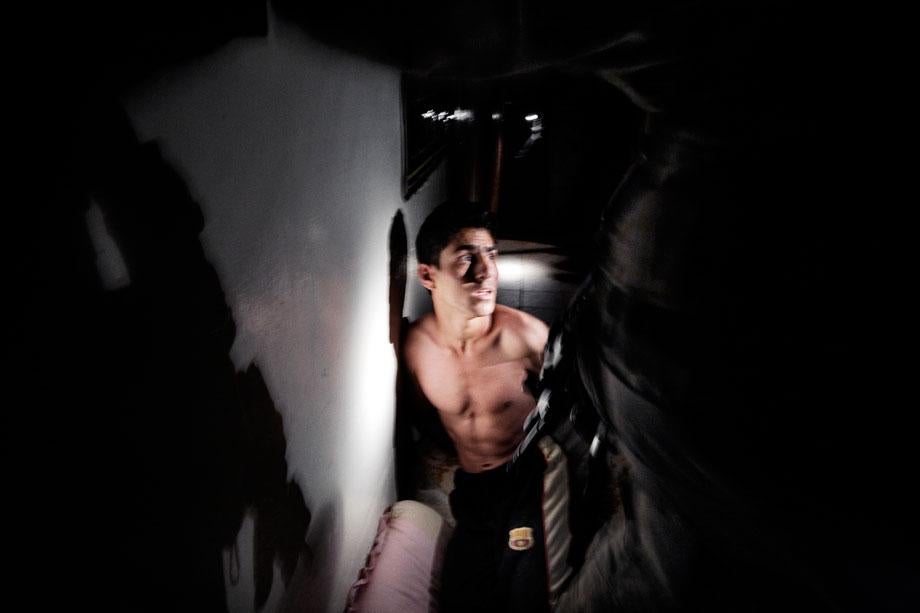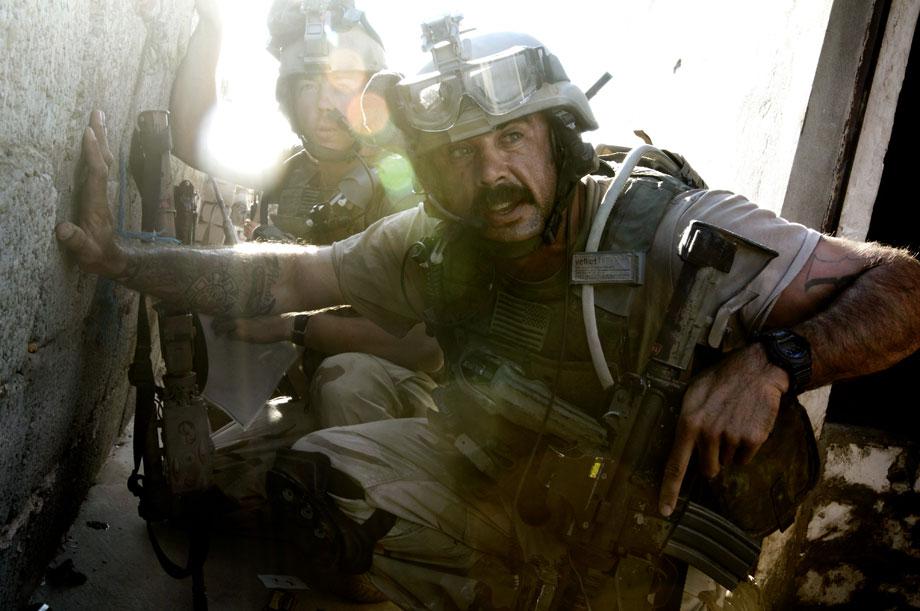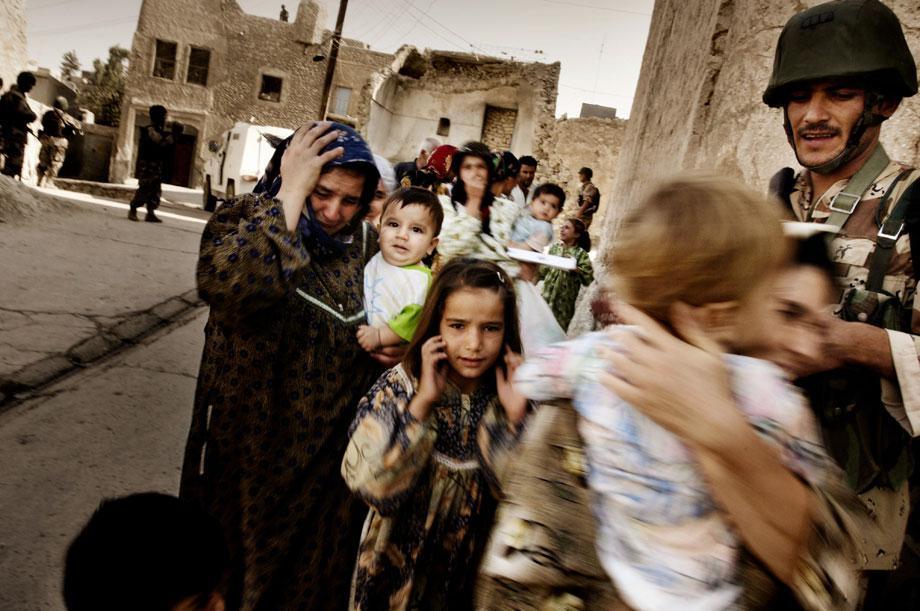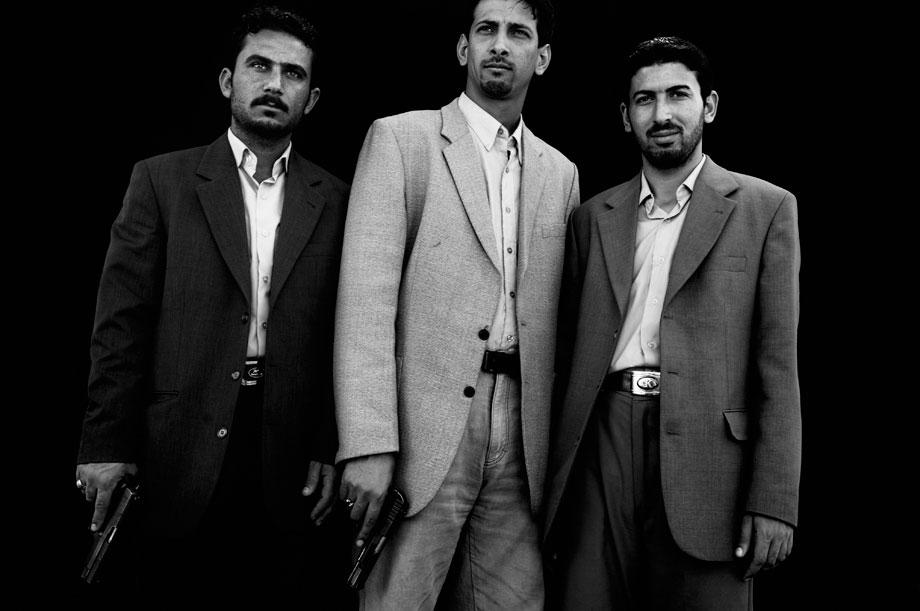 Pagetti had been reading about Iraq and decided he wanted to start documenting events in the country. He was unable to secure a visa through the Iraqi Embassy, but a chance meeting with a mysterious woman in an antiques shop in Italy proved to be a fortuitous encounter.
"She was the kind of person I never would have thought could have been able to help me," Pagetti explained. "She was sitting on a sofa, smoking a cigarette, dressed in a way that is not usually like the people I'm spending my time with—a little bit snobbish."
The woman told Pagetti to give her his passport and that evening called him to come collect it.
"I went there thinking there was no way she could have gotten it, and when I arrived, there was the bloody visa in the passport," Pagetti said.
During those first months in Iraq, Pagetti hung around with big-name photojournalists, including Jerome Delay, James Nachtwey, and Alexandra Boulat, who gave him helpful hints about photojournalism in exchange for home-cooked Italian meals.
Pagetti didn't have any assignments from newspapers and magazines at first, so he was able to work independently and to develop his own sense of how he wanted to portray the war.
Pagetti's focus was—and is a constant in his work—on the people. "I want to see how is war. I didn't mind if they were Iraqi or American or whatever. As long as they are people. I want to see how they can face a situation like this and how war can affect your life or my life," Pagetti said.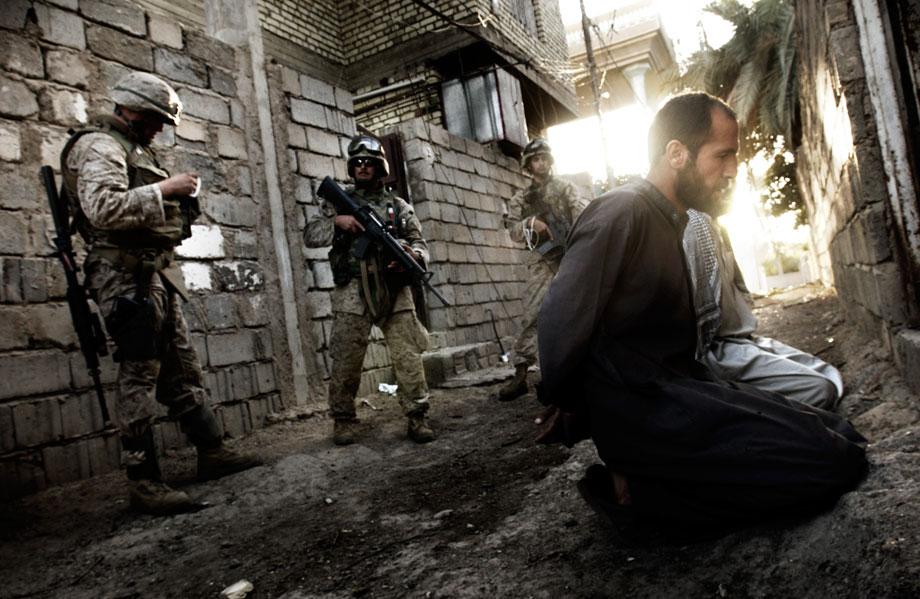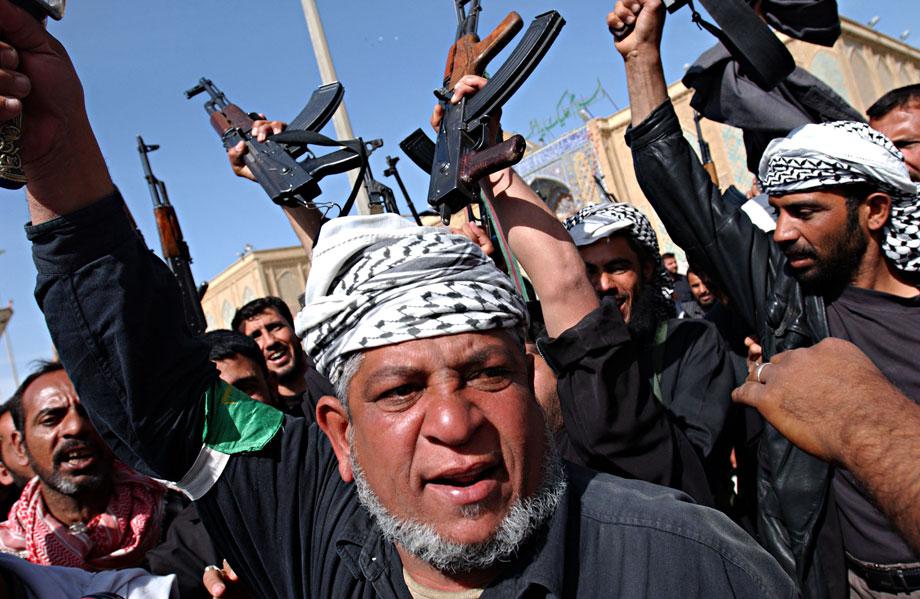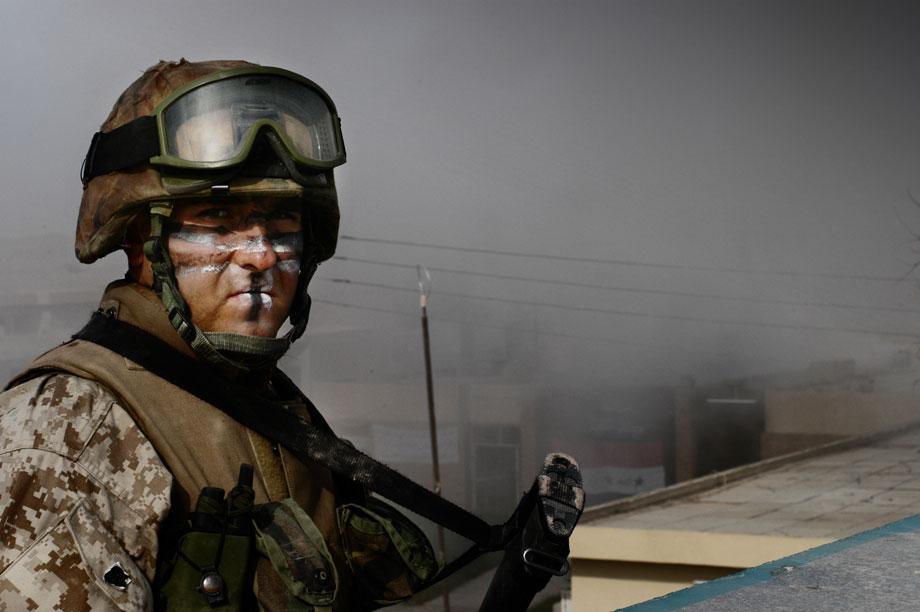 During another assignment for Time magazine, Pagetti was asked to illustrate the difference between a Shiite and Sunni. After a lot of deliberation, Pagetti was inspired by a technique he had used as a fashion photographer: double exposure. Since the names of the Sunnis and Shiites are one of the only obvious visual differences between the sects, Pagetti wanted to create portraits of people with their identification cards.
In order to do this, he had to convince the Iraqi soldiers to let him go unaccompanied into each house to ask permission to take pictures of the people with their IDs. The parameters were strict: Pagetti had to enter each house without a bulletproof vest and was given a total of 20 to 30 minutes to get what he needed. "One minute more and they said they would destroy my cameras," Pagetti said.
Perhaps through luck or respect (Pagetti entered each house without wearing shoes and speaking a little bit of Arabic), he was able to convince around 20 people to pose for the portraits over a month's time.
"You cannot do your job by yourself," Pagetti said. "The Iraqi people were helping me do my job, and the Americans were doing the same."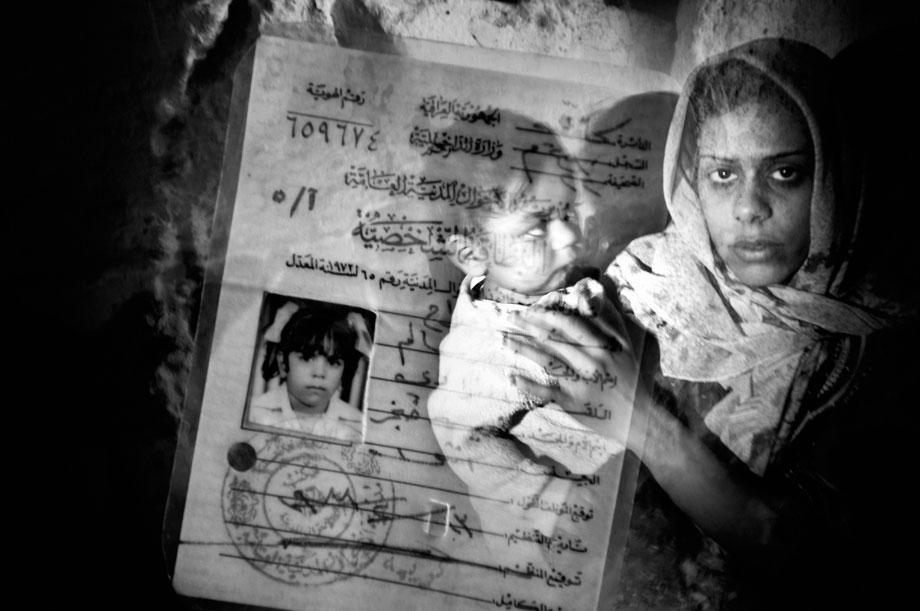 Although Pagetti has seen many faces of war, it's still a difficult concept for him to understand.
"Once in 2010 I went to Arlington [National Cemetery] just for a visit since many soldiers died in Iraq … I was thinking of everything, and my question was: Why should we have so many graves here? For what? I don't have the answer for this question."