Photographer Zhang Yaxin was one of the only people in China with access to color film during the Chinese Cultural Revolution (1966-76). Zhang was a photographer for Xinhua News Agency when he was chosen by Jiang Qing, the wife of Chairman Mao Zedong, to photograph the performances of the model operas she developed after the Communist Party leaders banned traditional Peking opera for being too bourgeois.
Zhang's photographs were shown at Stephen Bulger Gallery, in Toronto, earlier this month.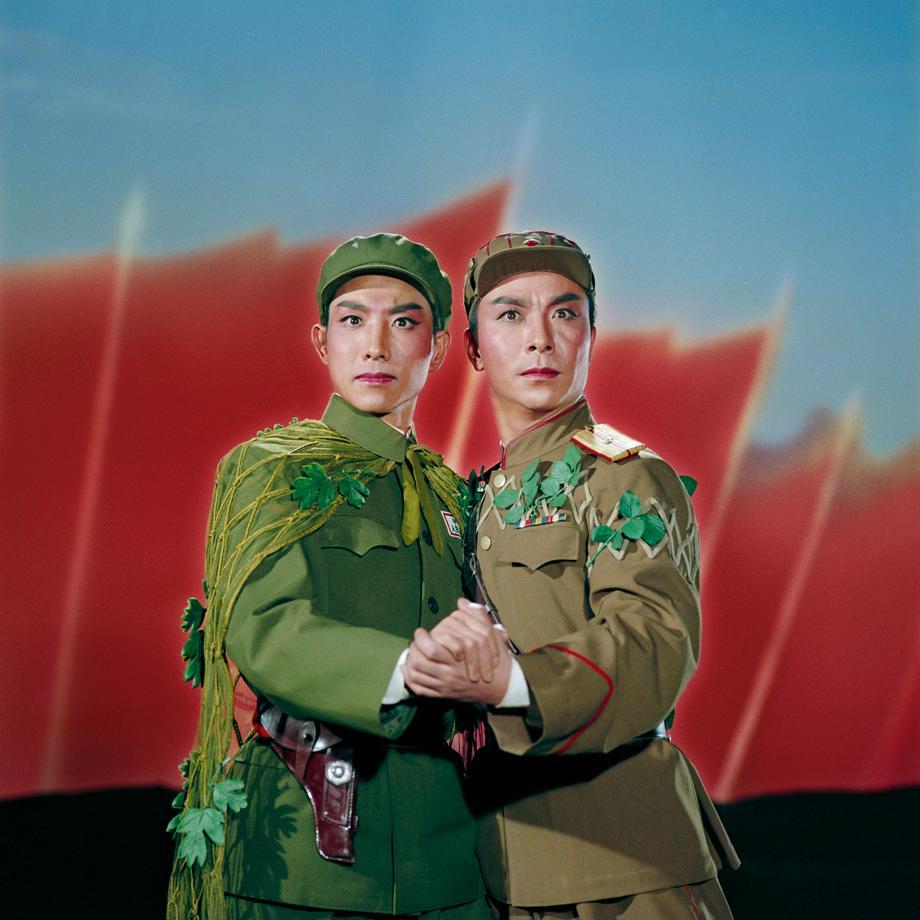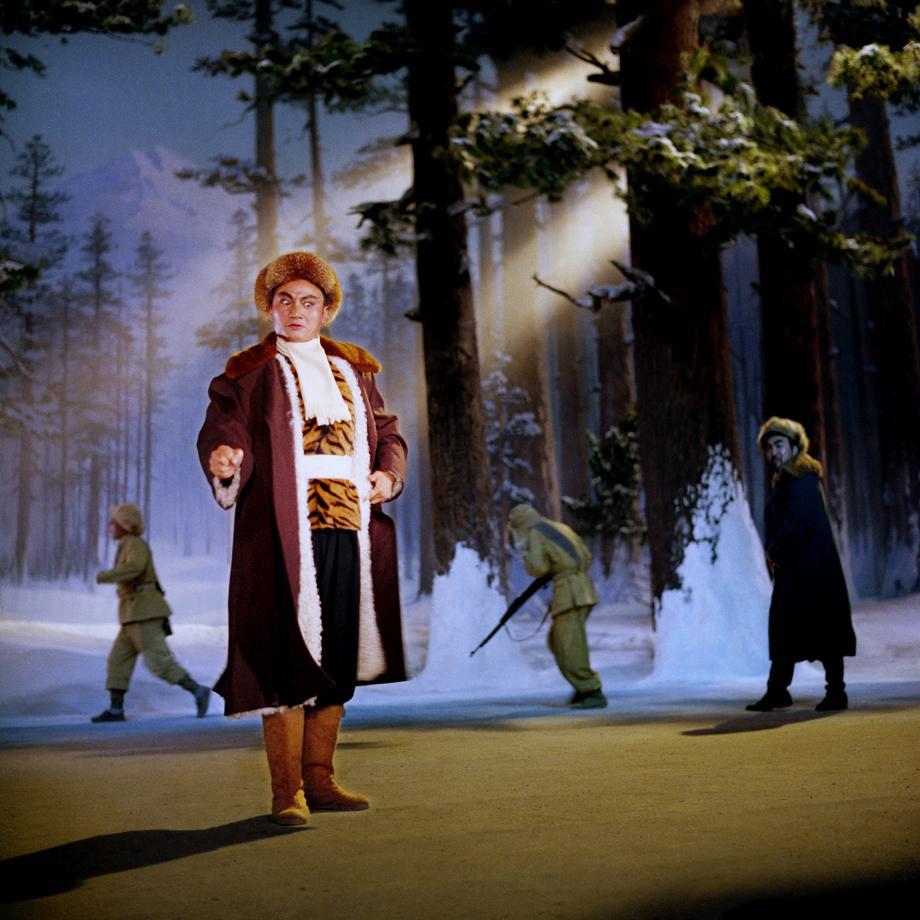 The Chinese Cultural Revolution was, among other things, an attempt by Chairman Mao Zedong to steer Chinese culture back, away from capitalism by encouraging violent class struggle . The six model operas (along with two ballets) were sanctioned productions, the performances of which were filmed so they could be shown around the country, which was how the majority of people saw them. And, they were perhaps all that was available as entertainment or arts.
As evidence of how important this medium was to the Communist Party leaders in spreading their message, consider this about Zhang: The normal allotment of Kodak color film per photographer at Xinhua News Agency was three rolls per year. Zhang had unlimited access to film and used dozens of rolls each time. He also used one of three available Hasselblad cameras (Jiang Qing and another model opera photographer used the other two).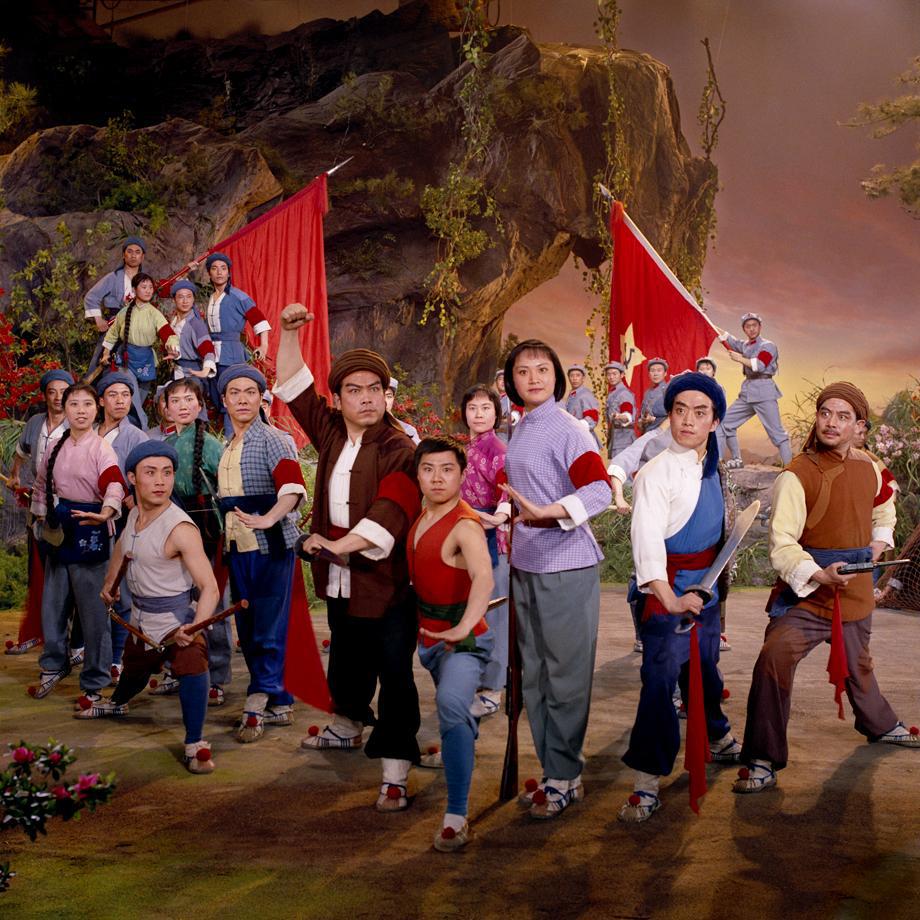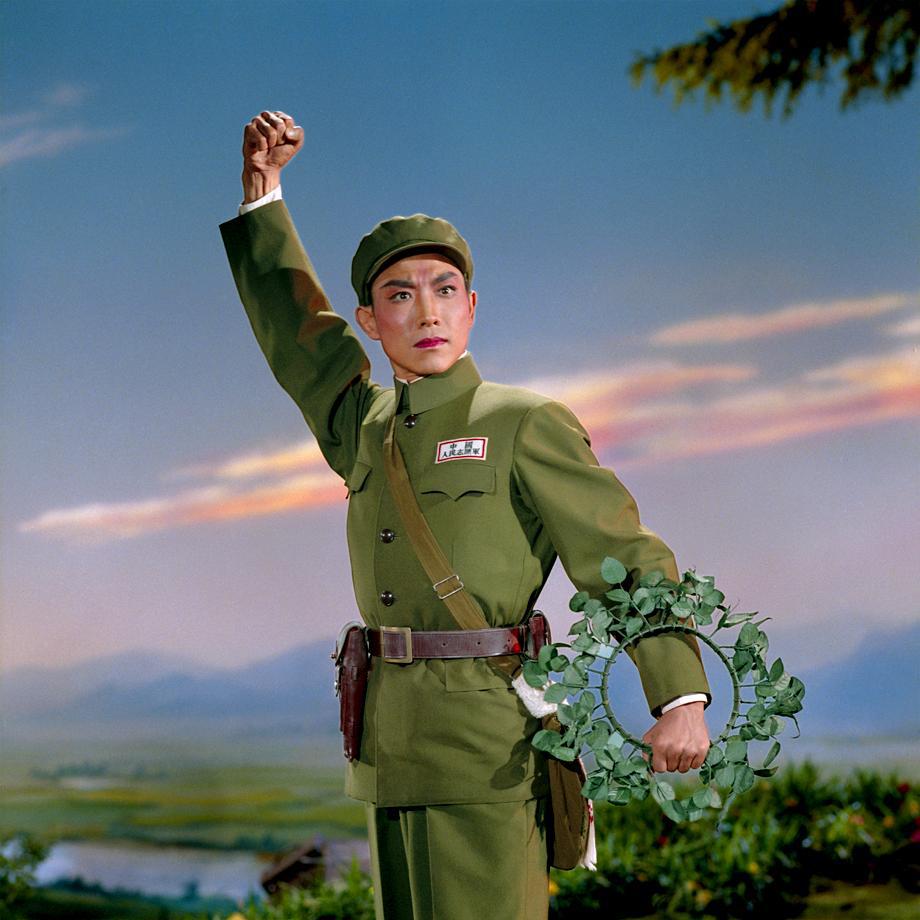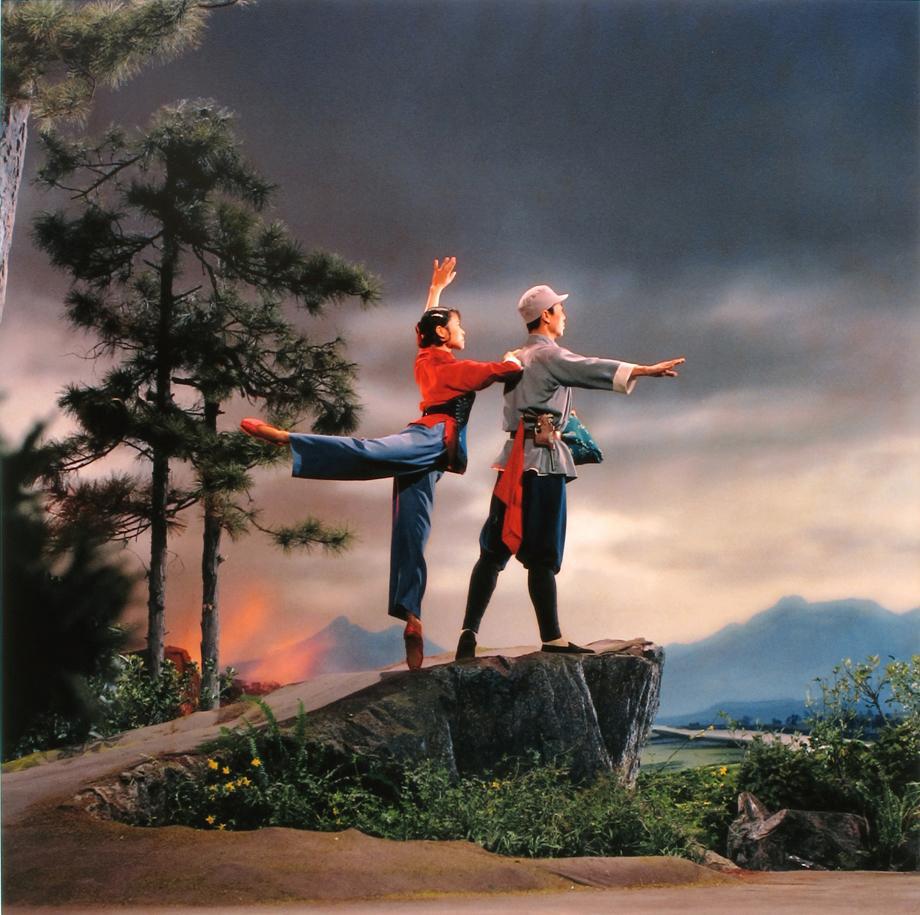 That isn't to say Zhang had it easy. In an essay written by Zhang in Stills of Model Opera: Photograph Works of Zhang (published in 2009, partly by see+ Gallery), he talks about life on the job, which is where he also lived, ate, and slept, along with the rest of the film studio workers.
Zhang writes, "My wife and other family members still lived in my hometown, Heishan County. I seldom had the chance to go home all year round. It was really a trial. The value concept at that time was quite different from the current one. People took the so-called style of life very seriously. Our leaders were very strict with us. Therefore, no matter what happened, I should overcome myself and didn't dare to make any mistakes. I have shot the model operas for 8 years and I nearly spent every day on the shooting spot. Jiang Qing was eager to finish shooting and see the results; therefore, I was not even allowed to visit my family during the holiday."
After Zhang's wife could no longer handle taking care of their children and both of their parents, Zhang told his work that his wife had asked him to come home. Instead, they arranged transfer of all of his family members to Beijing, something that was difficult to arrange at that time.
Despite the conditions the work was made under, Zhang Yaxin's photographs remain fascinating evidence of the only artwork most citizens of China saw during the Cultural Revolution.