(Warning: Some of images below contain nudity)
For photographer Tierney Gearon, her personal and artistic lives often collide. Her 2008 series "Explosure" not only examines Gearon's life through double-exposed images, but it also plays upon themes of chance, controversy, and self-exploration.
In 2001, the self-taught, Atlanta-born fashion model turned photographer threw herself into documenting her daughter (then 7) and son (then 4) as a way to cope with getting a divorce. Her work caught the attention of Charles Saatchi, who gave Gearon her debut show, titled "I Am a Camera," in his London gallery. Since many of Gearon's images were blowups of her naked children, Scotland Yard threatened to shut down the show after complaints that her work was another form of child pornography.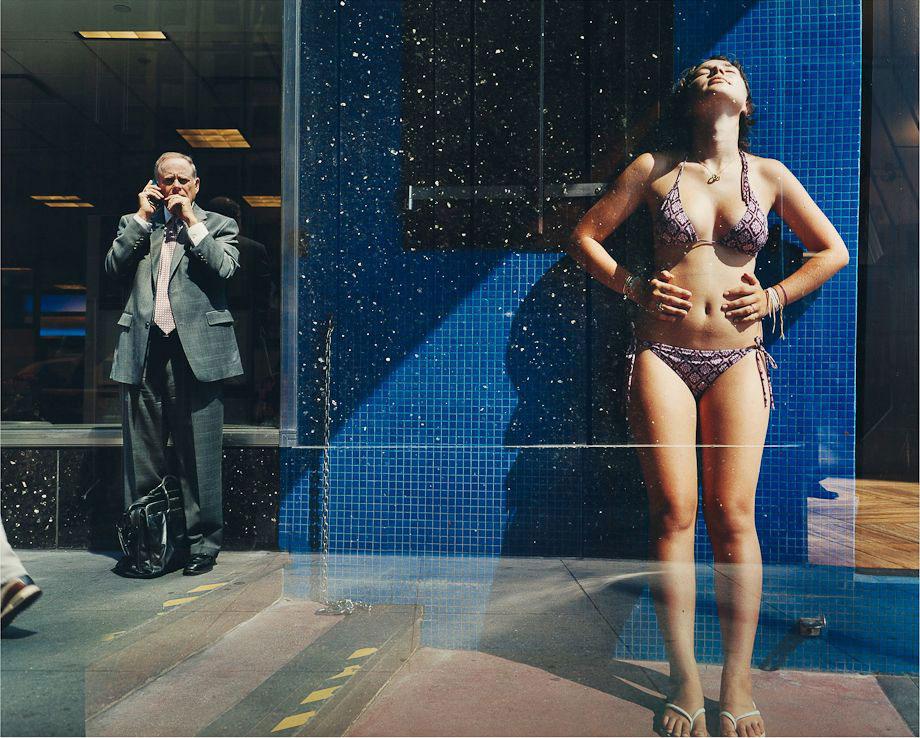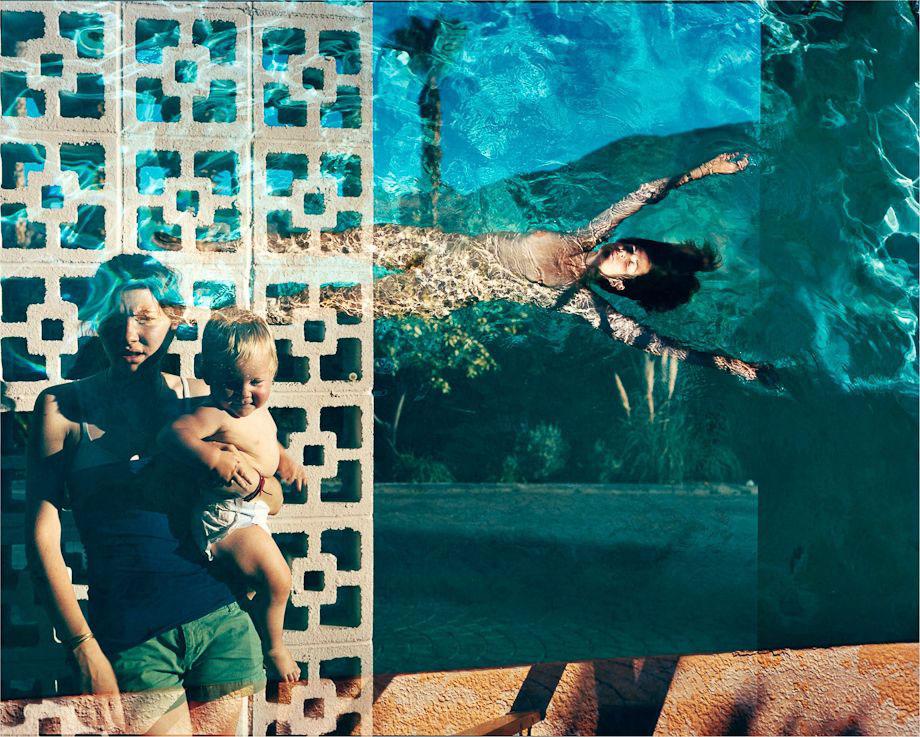 Gearon is reluctant to speak too deeply about her work, to allow viewers to create their own narrative about her images. Looking back at the reaction to the show in London, Gearon says she found the entire thing to be overblown.
"I think it's one thing to create a pornographic shot of people doing something sexual, but my images are not sexual," Gearon said. "Those were just spontaneous snapshots of my children. We have a house in St. Bart's. Often everybody is naked. It wasn't that big of a deal."
Regardless, the old adage "any press is good press" certainly applied to Gearon's career, which took off after the controversial show. Now based in Santa Monica, Calif., with two more young children, Gearon has shot for the New York Times Magazine and created two new projects that were exhibited after "I Am a Camera."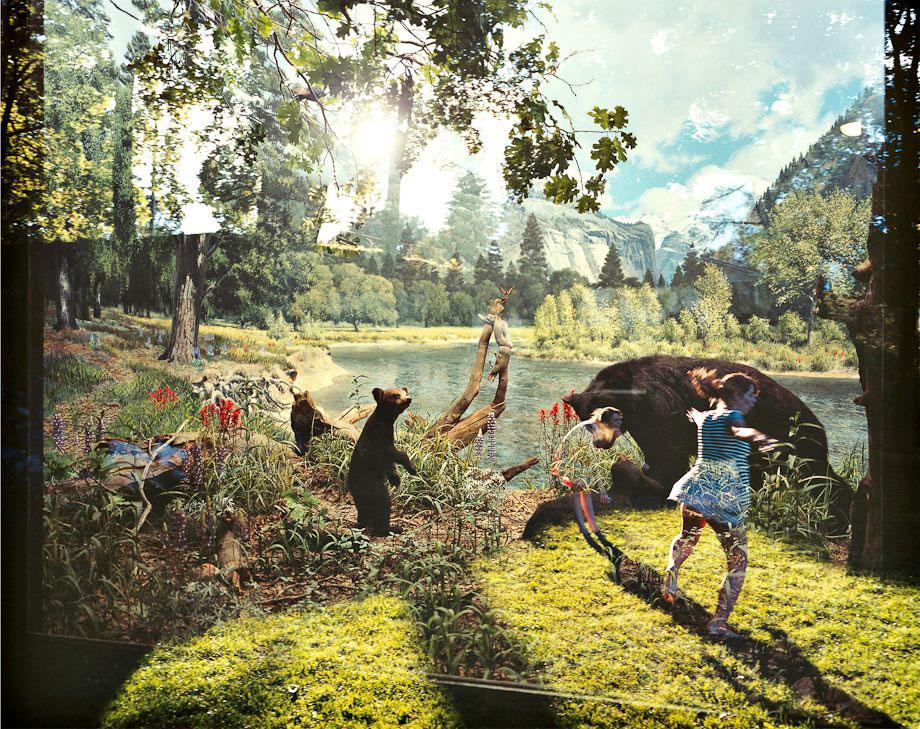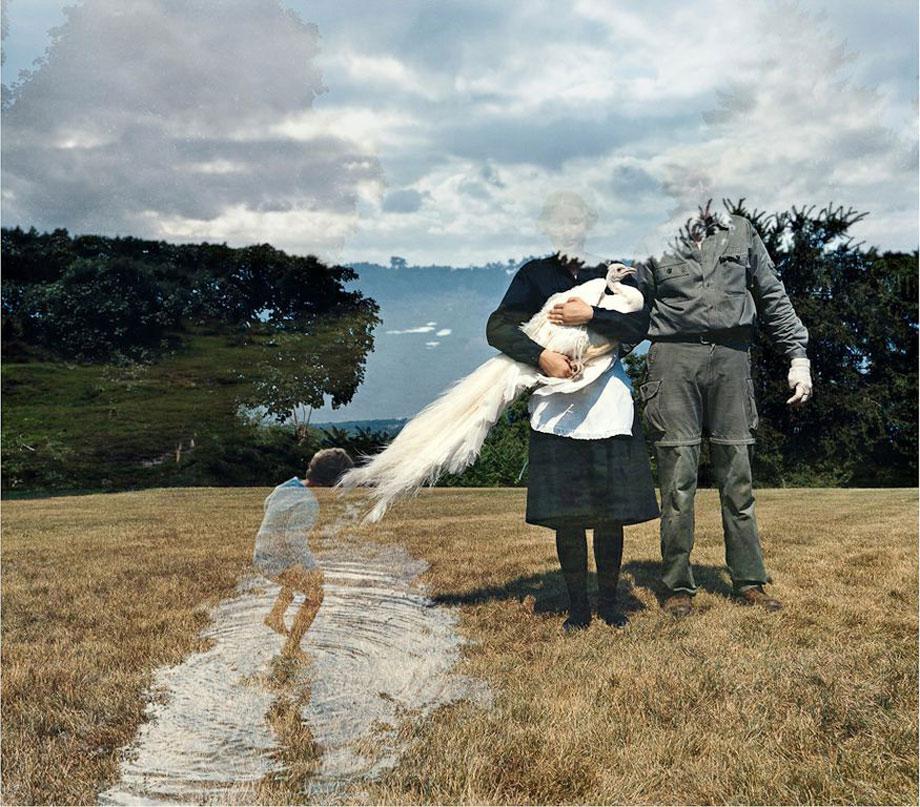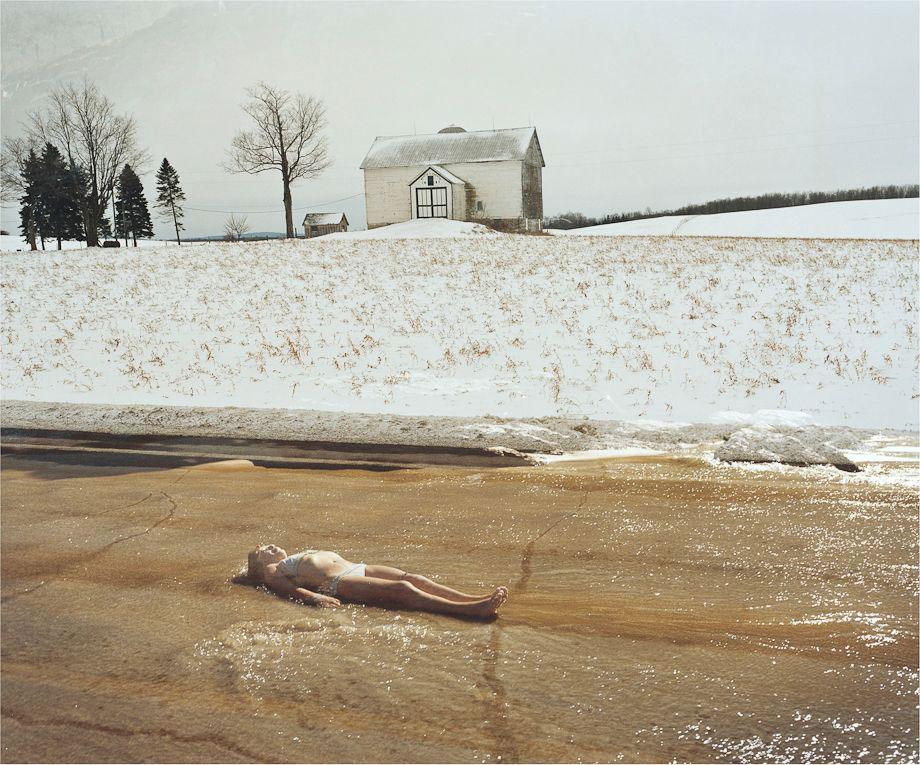 In 2006, Gearon showed "The Mother Project," which took an intimate look at Gearon and her relationship with her mother, who was a bipolar schizophrenic.
Gearon seems to play hide-and-seek with controversy. She did a series of nude self-portraits alongside clothed celebrities such as actor Bill Murray and art critic David Sylvester. Later, though, she said, "I just wasn't in a place where I felt like getting naked with people." A friend suggested that she de-emphasize the nudity by using double-exposures.
She discovered she liked the surrealism of double-exposures and added other themes. "It didn't need to be me and it didn't need to be naked," Gearon said. Beginning in 2006 she would shoot a roll of film in one location, such as in a creek with her kids. Months later she would run the film through a camera again somewhere else—Mexico, Italy, India, South Africa, and various places in the United States. Knowing where each roll was first exposed, she looked for scenes and people that would make intriguing combinations. But since she didn't know exactly what was in each frame, chance played a role in how the images blended. Three years and 500 rolls of film later, she selected the 40 images that make up "Explosure," which was shown in major galleries in London and Beverly Hills in 2009.
She says the juxtapositions of unrelated people and places create stories, but like many artists, she doesn't want to explain what she sees going on.
"All my bodies of work seem to be a kind of a study of whatever it is I'm going through in my life. I feel like I had so many things going on in my life so I was kind of untangling these two lives in my life the same way I was trying to untangle the two images," said Gearon.