Photographer Thilde Jensen began photographing her series "Canaries" a year after coming down with what is known as multiple chemical sensitivity (or MCS), a painful and debilitating condition that radically changed her life.
Many people's only exposure to this condition is the Todd Haynes 1995 film Safe.
Although not recognized by the American Medical Association, multiple chemical sensitivity is a chronic condition (part of a broader condition known as environmental illness, or EI) in which the immune and central nervous systems are affected, often painfully, by daily exposure to the myriad chemicals that dominate modern society such as perfume, cleaning products, car exhaust, synthetic fabrics, and even printed material.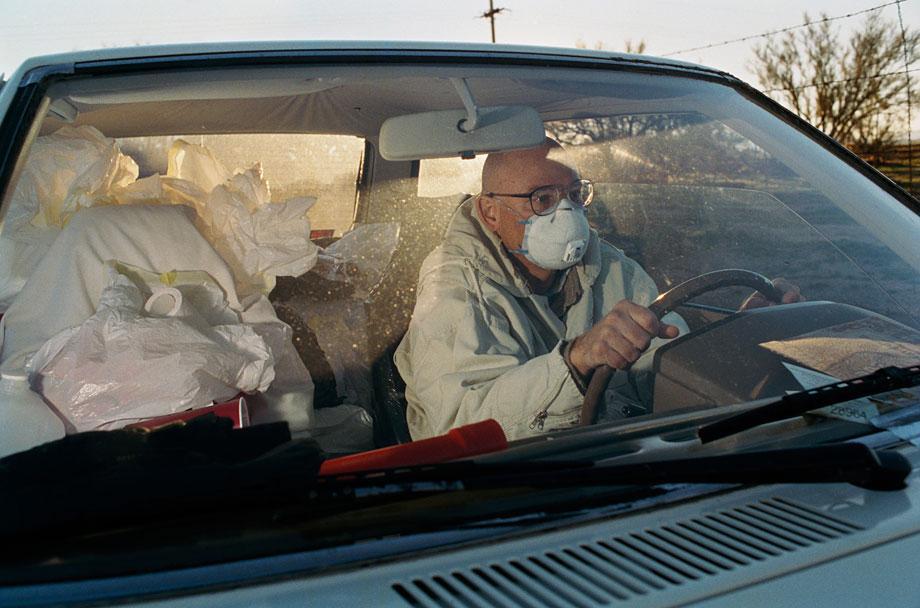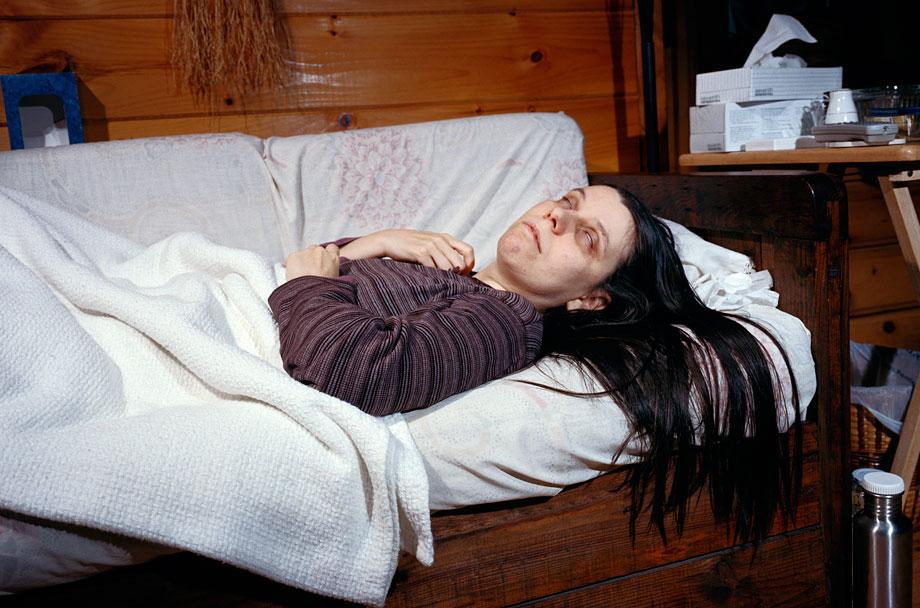 In 2003, Jensen began to get sick while living and working in New York City. Things got so bad she was eventually forced to leave New York, her career in the city, and her marriage to live outdoors in upstate New York and wear a respirator whenever she was in public. She began documenting her experience as well as those of a few folks who were also suffering from the condition. The results eventually became part of "Canaries."
"You do feel like an outcast," Jensen explained via email. "But then you realize you are not alone, and there is a wide network of people like you, stuck in what seems like a futuristic nightmare: a parallel dimension of pain and isolation, hard to truly comprehend unless you have been there."
Jensen titled the series "Canaries," referring to the use of canaries in coal mines because they are affected by environmental toxins before humans are, thus warning the miners of unsafe conditions. "The idea being that those who suffer from EI are the human canaries—the first casualties of a ubiquitous chemical culture; a warning of what is to come," Jensen wrote.
Jensen made two trips to the desert of the southwestern United States, where small groups of people with EI have taken refuge. Many heard of the "Canaries" project through various press outlets and were happy to tell their stories.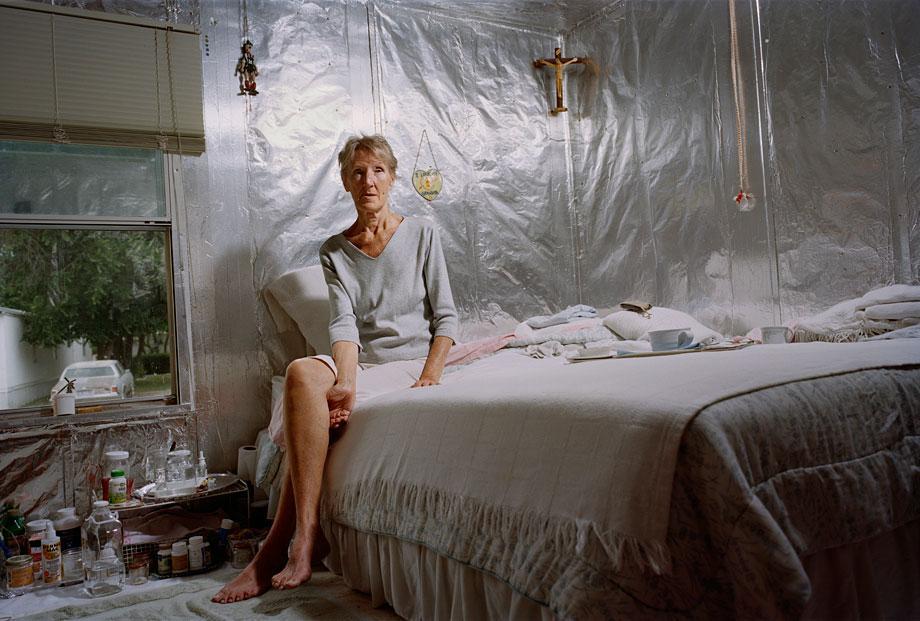 There is a deep connection between Jensen and the people she photographs.
"We often talk for a while before I bring out the camera," Jensen wrote. "From listening to their stories I get a visual clue as to where the picture might exist. Sometimes it almost feels like a therapeutic session where we are together trying to make visual sense out of the specific experience."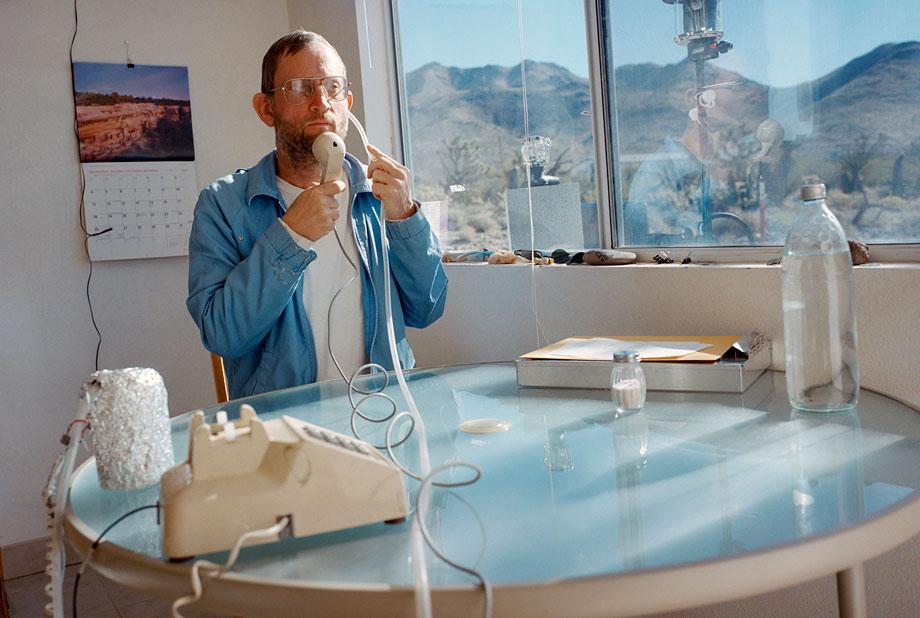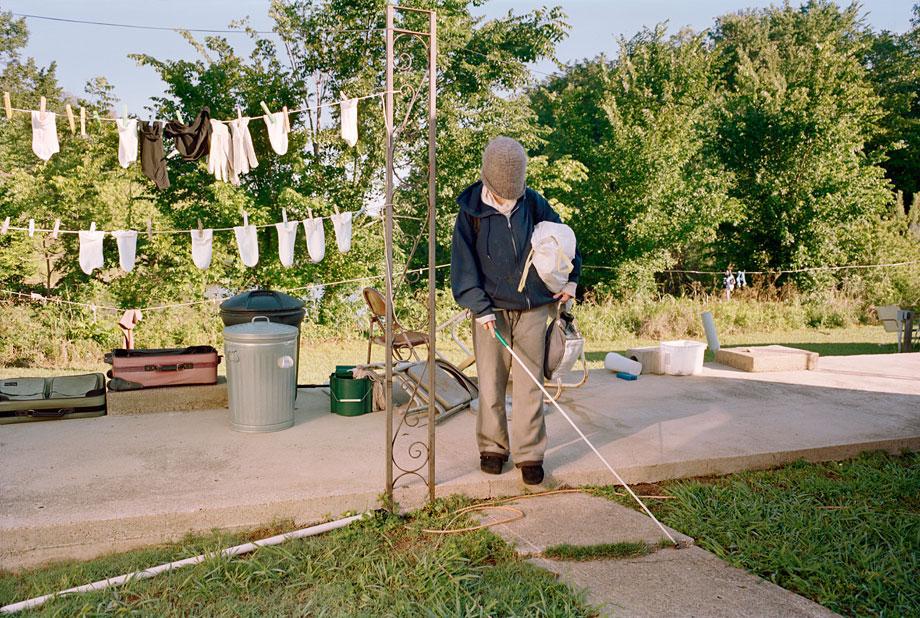 Jensen's condition improved after an encounter a few years ago with Annie Hopper, who created a program called Dynamic Neuro Retraining (DNR), based on the theory that environmental illness is a limbic system condition caused by trauma from chemical exposure. Every case of MCS is unique, and the program aims to "retrain" the brain and to "self-direct positive changes to correct limbic system function."
For Jensen, DNR helped her condition immensely. "The program is what has enabled me to go back into the world again without the protection of a respirator," wrote Jensen.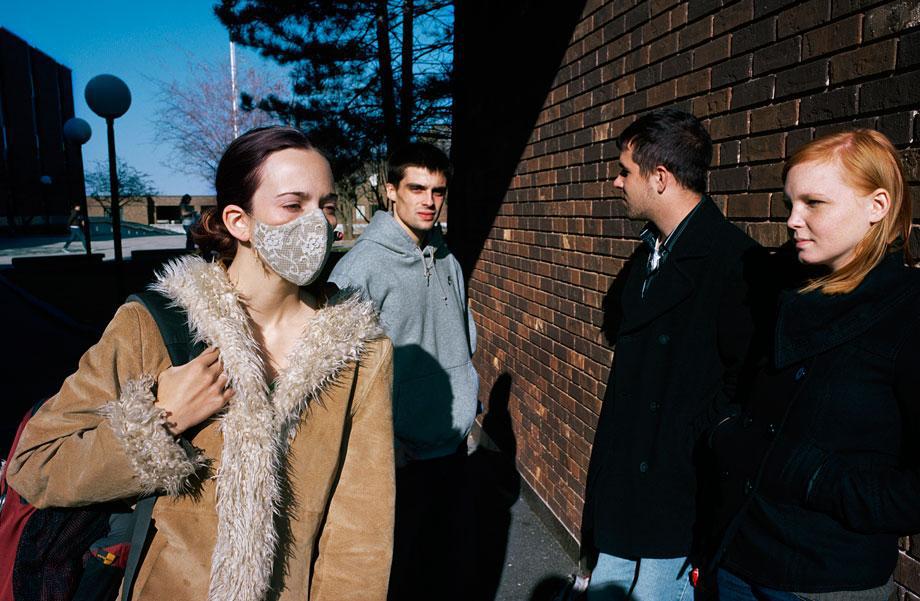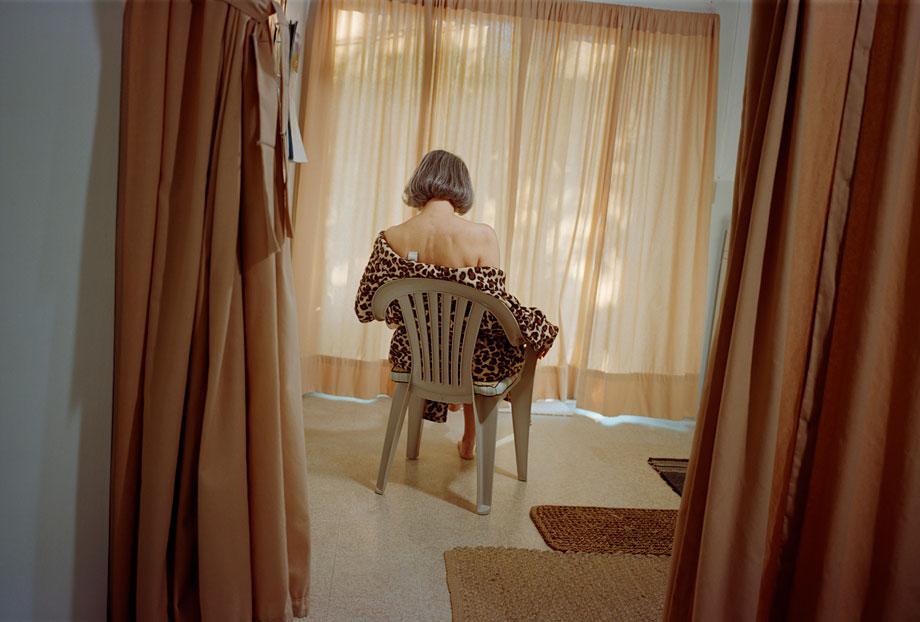 For skeptics, Jensen's going through DNR confirms their belief that her condition was "all in her head"—which is only partially true.
"The misconception that some have is that if EI can be helped or healed from brain retraining then that goes to show it was all in your head to start with—a sort of psychological fixation," Jensen began. "Even though EI might be a brain injury, it is not mental but very physical, painful, and at times life-threatening. EI is also very controversial because it questions the safety of the very ingredients of our Western progress."
Jensen is happy to have put another message out there apart from Safe, which she first saw before she got sick and was scared by it. ("When I got sick, I thought less of the movie, especially the ending [which leaves doubt as to whether the illness is actually real], but I think it's good that it exists—a lot of people have seen it, and it gives someone a first introduction to the subject matter.")
She has been overwhelmed by the response to the "Canaries" series over the past few years. She explained, "I am getting an overwhelmingly positive response from people suffering from EI who feel empowered that our story finally is getting attention and from people on the outside who get a glimpse into a world strangely surreal, scary, and beautiful. I think people can relate to the story and the pictures because it is personal and yet reflects on our common future."