Tamara Staples vividly remembers her first time at a poultry show.
"I remember stepping inside and being blown away by the birds," Staples recounted. "They were gorgeous! And the show itself—the people, the smell, the sounds, the camaraderie of the shows and the beauty of the birds—who knew there were so many varieties of chickens beyond what you think about when they're on your dinner plate?"
Staples' love for the birds began during visits with her favorite relative, Uncle Ron, who lived in Athens, Ga., and was a chicken breeder. "I would go visit him and hang out behind his henhouse, and I started asking about chickens, and he invited me to that first poultry show 20 years ago," said Staples.
With some guidance from her uncle, Staples began photographing the birds around the Midwest in Illinois, Wisconsin, Ohio, and Indiana over four years to get enough material for her first book, The Fairest Fowl: Portraits of Championship Chickens, published by Chronicle Books in 2001.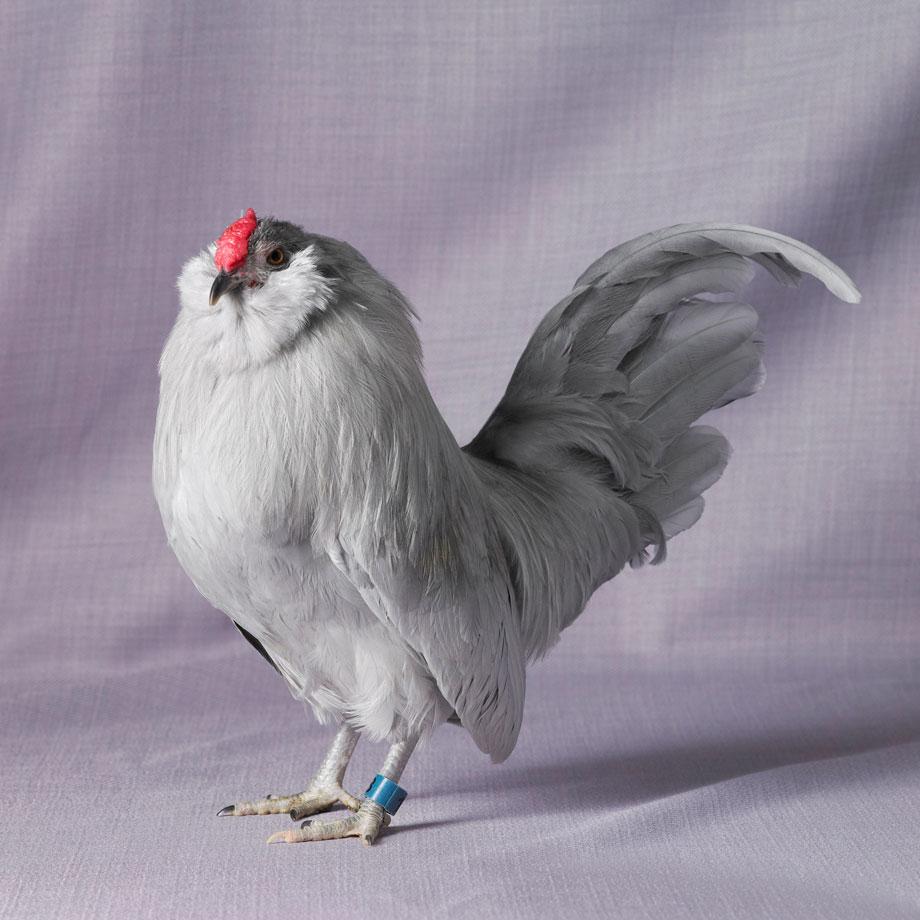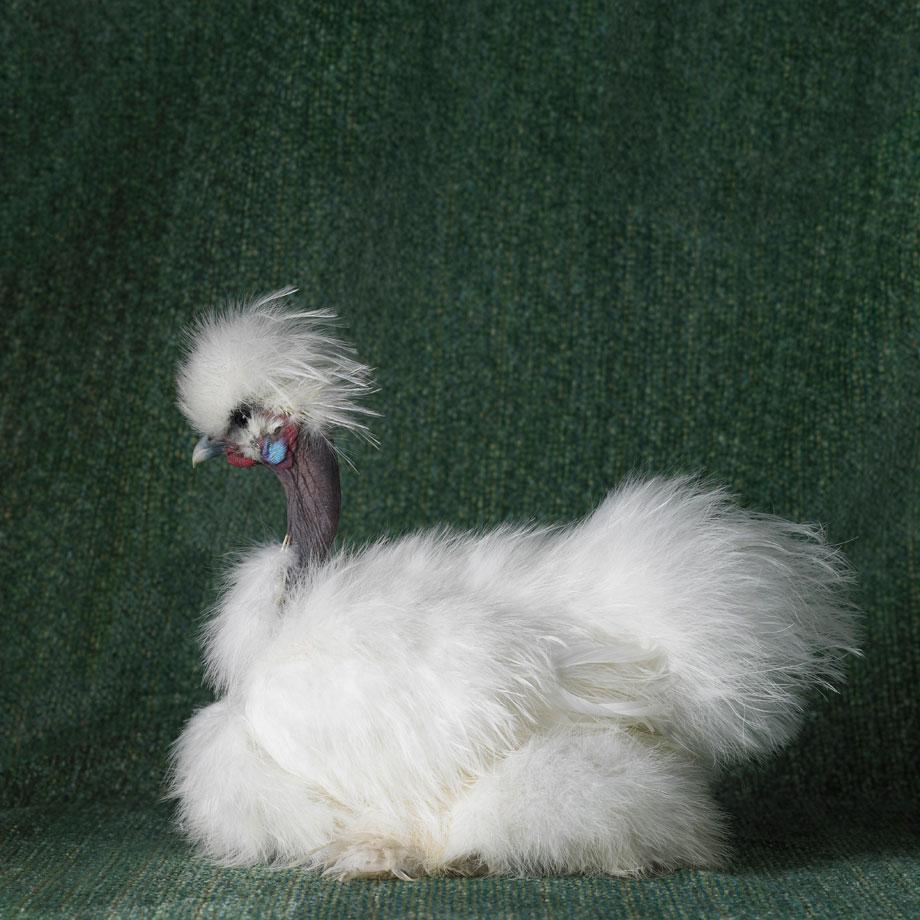 The hardest part for Staples was getting accustomed to shooting on location. Once she mastered that, she began to think more about styling for the portraits.
"I originally started using things you would think of with chickens: gingham, burlap, even hay," Staples said about the styling. "And one day my assistant said he wanted to come with me. He was amazing. He showed up with all of these fabrics … and when we put them behind the chickens, it was just 'wow.' "
Staples began looking for fabrics in thrift stores and started collecting samples from friends and friends of friends in the design world to enhance the portraits.
"For the second book I knew I wanted to try something more exciting and fashionable," Staples said.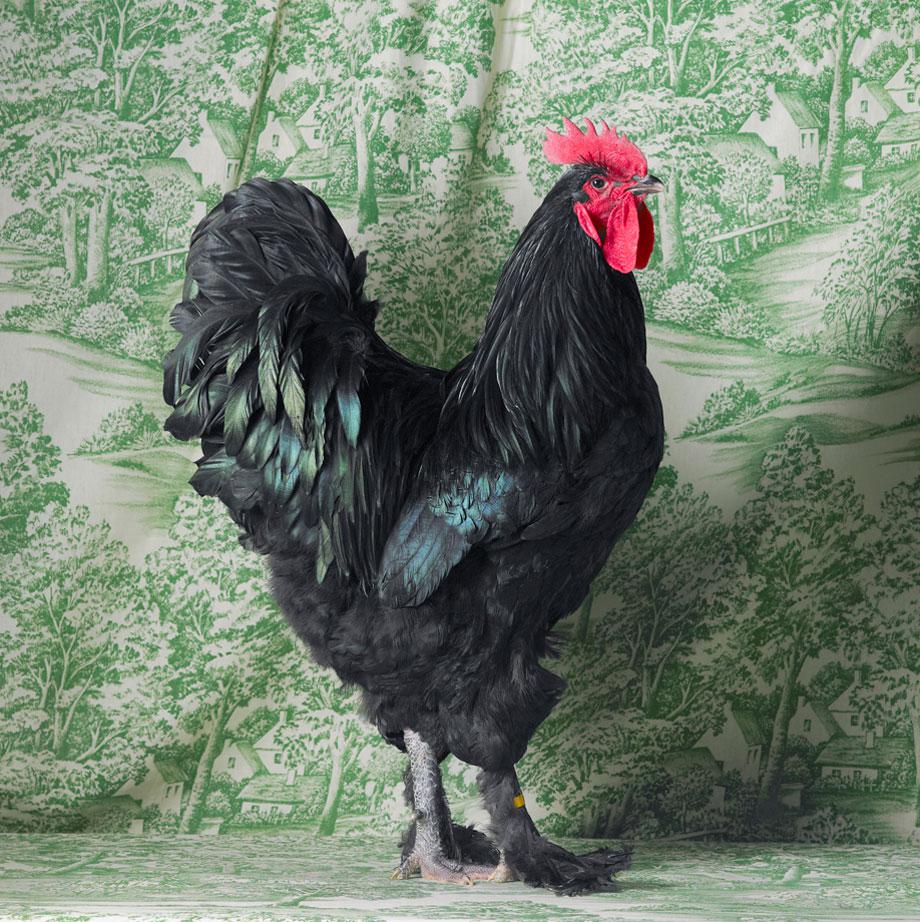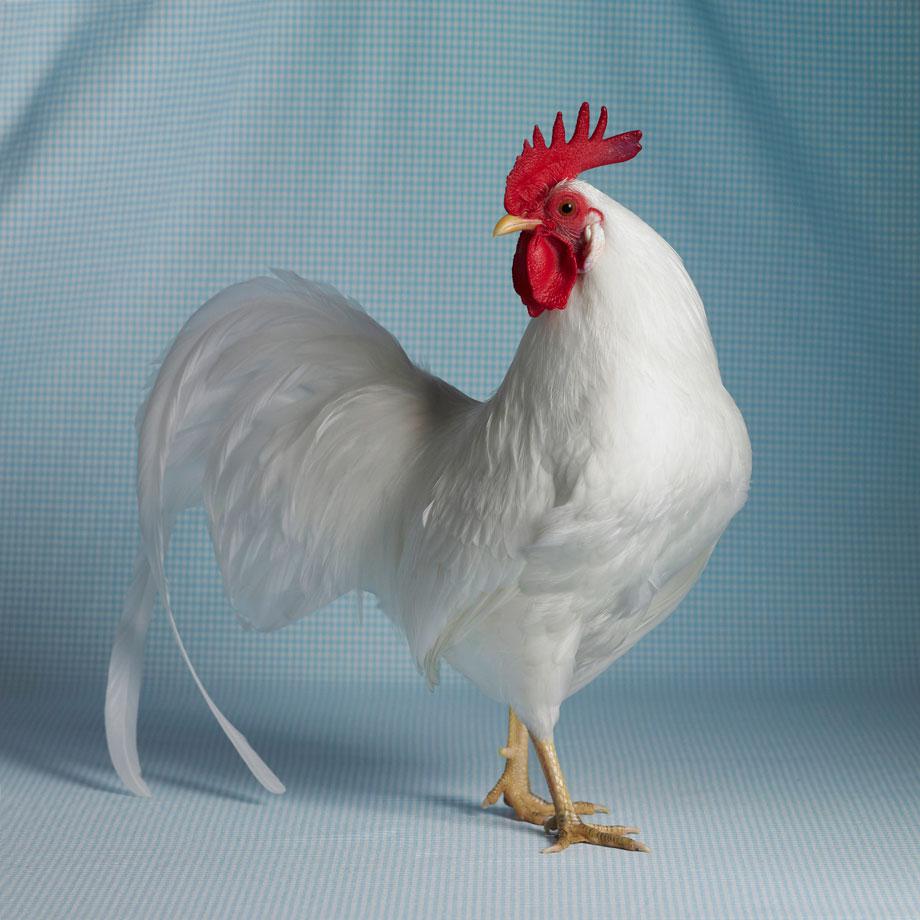 Staples' second book, The Magnificent Chicken: Portraits of the Fairest Fowl, will be available Feb. 19 from Chronicle Books. Staples shot mostly around Massachusetts, New Jersey, and upstate New York with a Hasselblad camera, and typically spends between 10 minutes and half an hour with each bird during their portrait session. Of course, it all depends on the mood of her models.
"Look, the birds get into a cage, then into a car or truck, and travel long distances and then get to the show—they're fragile little animals! They're in a show in a huge hall with a million other birds; they may fight with their neighbors, they may be afraid of them, they may smell funny. You have to think about their experience, so when they go to me they've already been cooped up for maybe two days, so they're either exhausted or ready to take off."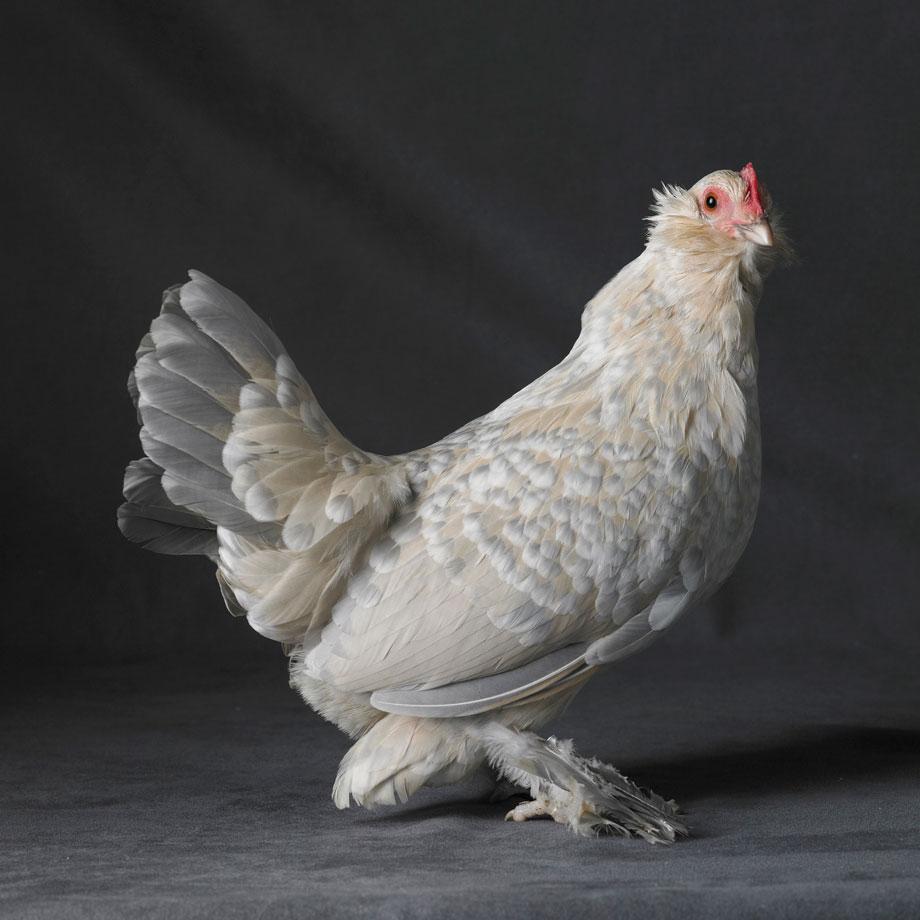 Ideally, Staples will get a bird in a mood that falls somewhere between fatigue and the desire to flee for the session.
"Everyone is different, of course," explained Staples. "You want someone with vigor who will look around or pose. Some of them just sit down; some crap all over the background immediately as if to say, 'what's this?' "
For now, two books is enough for Staples, who is moving on to some new projects, but don't expect her to stay away from the chickens for too long.
"I will always have a very special place in my heart for the chickens, and I hope there is another project that leads me to them—I really enjoy working with the birds, and I enjoy the people in the shows," said Staples.