Stuart Freeborn, the Hollywood makeup artist who helped design some of the most iconic characters in cinematic history, died this week at age 98. Freeborn is best known for his supervision of the original Star Wars franchise, but the British designer's work in the industry extended far beyond that galaxy.
In a career that began (uncredited) with the 1936 film Rembrandt, and continued for more than 50 years, Freeborn contributed to such memorable movies as 2001: A Space Odyssey, Dr. Strangelove, and The Bridge on the River Kwai. Shockingly, he was never nominated for an Oscar, but the Academy of Science Fiction, Fantasy, and Horror Films saw fit to recognize him twice.
Among his designs was the wise little green creature Yoda, whom he modeled after Albert Einstein and his own likeness—making him one of several Hollywood visionaries who had some fun creating their fictional doppelgängers. Below, we have compiled a few of our favorite makeup artists, puppeteers, and special effects people who resemble their own creations.
H.R. Giger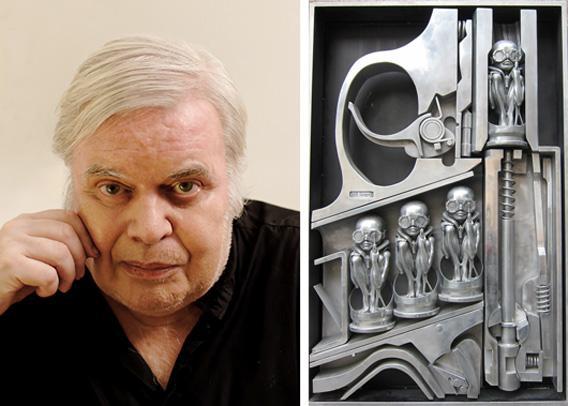 The Academy Award-winning visual effects specialist H.R. Giger helped to create the memorable monster in Alien. And while we would never suggest that the Swiss* artist looks anything like that extra-terrestrial antagonist, his surrealist sculptures of "Bullet Babies" do bear an uncanny resemblance.
Carlo Rambaldi
The special effects designer won the Oscar for Alien alongside Giger, and, like his collaborator, he was inspired to create art out of his own likeness. One of his most lasting contributions to cinema was E.T., whom David Lynch once suggested looked exactly like Rambaldi. We're inclined to agree with him.
Rick Baker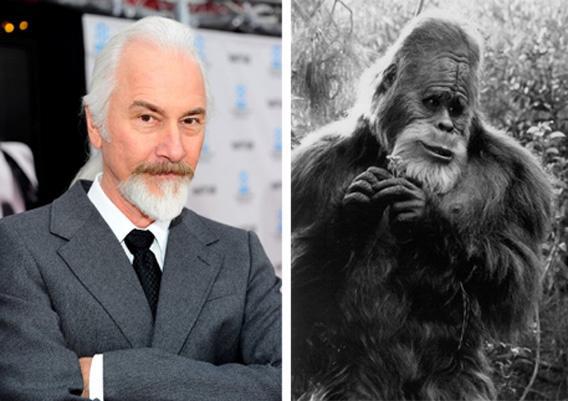 The seven-time Oscar winner has a knack for the weird, terrifying, and the silly in his visual effects, but his design for the lovable Bigfoot Harry is amongst his proudest achievements. "I really loved that character," he's said, and it's not hard to understand his appreciation. Baker clearly put a lot of himself into this particular artistic vision.
Tim Burton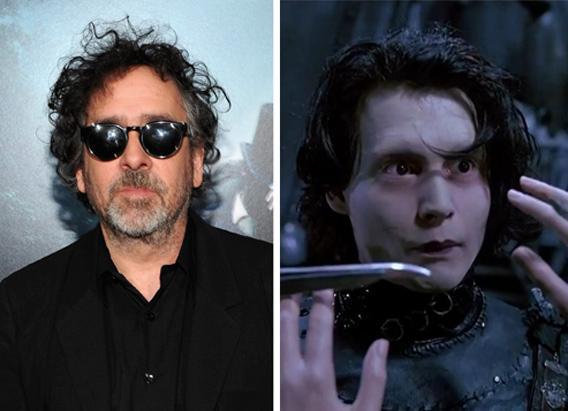 Burton and Johnny Depp have collaborated so many times now that the they seem almost like two sides of one creative coin. That mind-meld likely began way back with Edward Scissorhands, their first film together, when Depp not only realized his director's creative vision, but managed to resemble him in the process.
*Correction, Feb. 8: This post originally referred to H.R. Giger as Swedish. Giger was born in Switzerland.